In an age when the world is our playground, travel has become a fundamental part of our lives. Whether you're a curious explorer, a jet-setting businessperson, or a globetrotting digital nomad, staying connected is no longer a luxury; it's a necessity. This brings us to a key question for travelers: "What is the best virtual phone number company to keep you connected seamlessly?"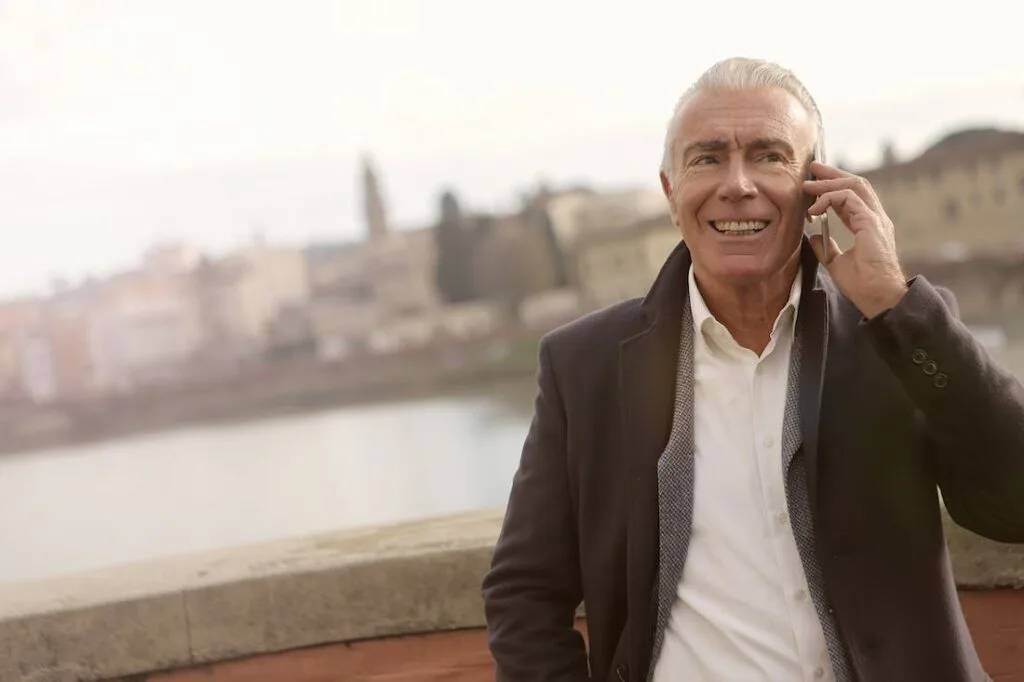 This article takes a look at the concept of virtual phone numbers, and their significance for travelers. It also highlights some of the top virtual phone number providers that offer real US phone numbers. While there are many worthy options, we'll begin with eSIM PLUS, which leads the pack in delivering top-notch US virtual phone numbers.
The Power of US Virtual Phone Numbers
Before we begin our journey to discover the best US virtual phone number company, you need to understand the importance of having US virtual phone numbers. First off, they offer a direct gateway to stay connected, especially for international travelers. Having US virtual phone numbers allows you to maintain a US-based phone presence, receive calls and messages as if you were physically in the United States, and even establish a local point of contact for businesses looking to expand into the US market.
The Best Virtual Phone Number Companies
Let's take a look at some of the leading and best virtual phone number companies, each with its unique strengths and offerings:
1. eSIM PLUS: The Pinnacle of US Virtual Phone Numbers
First in our search for the best virtual phone number company is eSIM PLUS. eSIM PLUS is a renowned provider known for delivering high-quality US virtual phone numbers. They stand out with comprehensive features, a global presence, and a user-friendly approach. With eSIM PLUS, you can establish a US phone presence and manage your calls and messages from anywhere in the world.
Their services are particularly beneficial for travelers, businesses looking to expand into the US market, and digital nomads seeking seamless communication. eSIM PLUS offers flexible plans, including pay-as-you-go options as well as comprehensive packages with inclusive minutes and features.
2. Grasshopper: Ideal for Small Businesses
Grasshopper is a solid choice for small businesses. They offer real US phone numbers and a range of features that are easy to set up and use. Grasshopper is perfect for businesses looking to maintain a professional image and route calls to various team members. They provide call forwarding, voicemail transcription, and the option to send and receive texts.
3. Google Voice: Bridging the Gap
Google Voice is another virtual phone number company with versatile options to bridge the gap between you and your US contacts. With its user-friendly interface and a variety of features, it's a great choice for individuals and small businesses. With Google Voice, you can get a US phone number and enjoy features like voicemail transcription, call forwarding, and call screening.
4. RingCentral: Customized Communication Solutions
RingCentral is all about customization. They offer various features, making them a suitable choice for businesses of all sizes. With RingCentral, you can establish a US presence, route calls to the right team members, and even integrate your virtual phone number with other communication tools.
5. GoToConnect: Streamlined and Efficient
GoToConnect prioritizes simplicity and efficiency. They offer user-friendly interfaces and robust call management options, making them an excellent choice for small businesses, entrepreneurs, and travelers. With GoToConnect, you can set up your US virtual phone number quickly and stay connected with ease.
6. GlobalCall: Focus on International Reach
GlobalCall specializes in international accessibility. If you're looking to reach a global audience or stay connected while traveling abroad, GlobalCall has you covered. This virtual phone number company offers competitive pricing and a variety of virtual phone number solutions for businesses and individuals.
7. FlexiNumber: Tailored for Your Needs
FlexiNumber distinguishes itself with customizable plans and innovative features. This virtual phone number company is an ideal choice for users seeking tailored US virtual phone number services. Whether you need basic features or advanced options, FlexiNumber allows you to craft a communication solution that suits your requirements.
8. SmartLine: Effortless Call Management
SmartLine is another virtual phone number company that stands out with its user-friendly interface and robust call management options. Their services are designed for small businesses and entrepreneurs looking for a straightforward way to manage their US virtual phone numbers. With SmartLine, you can easily set up call forwarding, voicemail, and call screening, making it a convenient choice for those seeking simplicity and efficiency in their communication solutions.
9. Phone.com: Versatile Communication Solutions
Phone.com offers versatile communication solutions, making it an excellent choice for businesses and individuals. With Phone.com, you can obtain a US virtual phone number, manage your calls efficiently, and access various features, including call routing, voicemail, and text messaging. Their focus on customization allows you to tailor your virtual phone number services to suit your specific communication needs.
Making the Right Choice for Your Needs
The decision to select the best virtual phone number company for your travels is a matter of personal preferences and requirements. eSIM PLUS, Grasshopper, Google Voice, RingCentral, GoToConnect, GlobalCall, FlexiNumber, SmartLine, and Phone .com all offer various features and strengths, allowing you to choose the provider that aligns with your objectives.
Whether you're establishing a local US presence, managing your business communications, or simply ensuring you're always connected with friends and family, these providers offer solutions that enhance your connectivity and streamline your communication experiences.
With the right US virtual phone number provider, you're just a call or message away from your desired connections, no matter where your journey takes you.