The coffee culture has undergone a transformation in years as people have found new ways to enjoy their favorite beverages. A rising trend in this industry is the use of print-on-demand mugs. These mugs offer a touch to the coffee experience, allowing individuals to customize their designs and conveniently purchase them online. As a result, many coffee lovers worldwide have incorporated these mugs into their morning routine.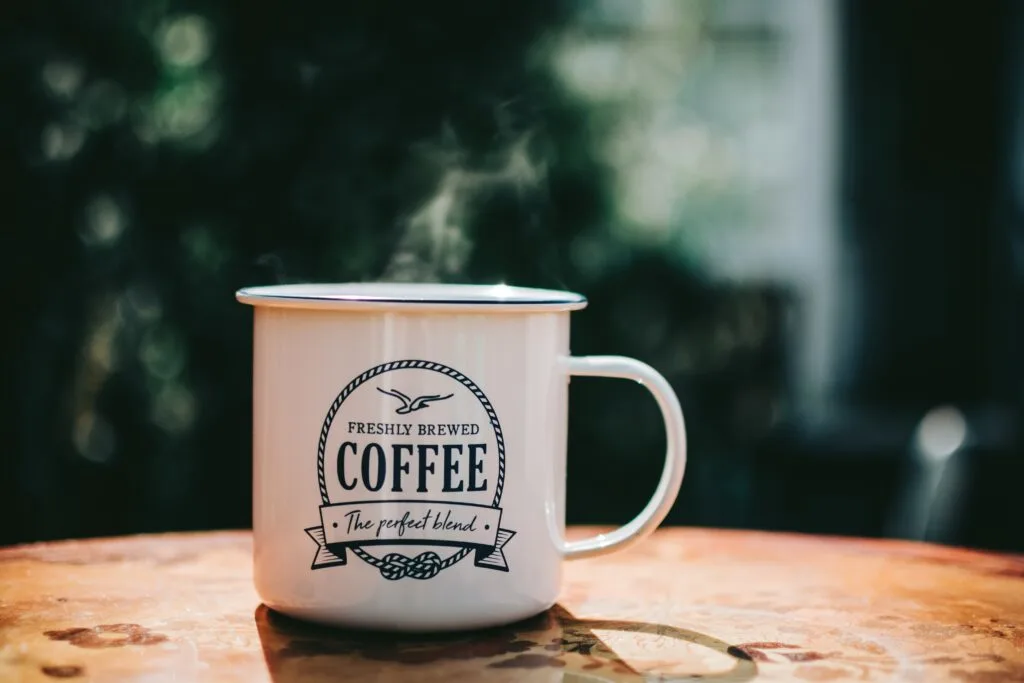 Why are print-on-demand Mugs in Trend?
Before diving into the trend of print-on-demand mugs, let's answer this question: What is print-on- demand? Basically, it is a system where a small number of products are printed at a time.
One of the reasons behind the popularity of print-on-demand mugs is people's desire for personalization. Individuals want to express their personalities even in something as simple as their morning coffee mug. With these mugs, consumers can select from a range of designs, colors, and patterns that perfectly match their style and individuality.
Whether it's a quote, a reference to a movie, or even a sentimental photo, the possibilities for customization are endless. This level of personalization not only brings joy to the mug owner but also serves as an intriguing conversation starter. Imagine sitting at a coffee shop with an eye-catching and one-of-a-kind mug that piques curiosity and sparks conversations among those around you.
It's no surprise that printed mugs have become a way for people to express their individuality and make a statement within the coffee culture.
Convenience and Ease of Use
Another benefit of custom-printed mugs is the convenience they offer to consumers. With a few clicks, anyone can browse through a wide selection of designs online, pick their favorite one, and have it delivered right to their doorstep. This level of convenience has made printed mugs a go-to choice for gift-giving as well. Whether it's a birthday, holiday celebration, or any special occasion, personalized mugs are seen as memorable presents.
Furthermore, printed mugs have provided businesses and independent artists with an opportunity to showcase their skills and reach a larger audience. Thanks to the simplicity of setting up a store, anyone can sell their unique designs without needing extensive production or distribution capabilities. This accessibility has contributed to the creation of a vibrant marketplace for printed mugs that offers an abundance of design options.
Eco-Friendly and Sustainable
Custom-printed mugs are also celebrated for being eco-friendly and sustainable. Traditional mass-produced mugs often result in waste production and resource consumption.
On the other hand, customized mugs made to order bypass the need for stock or unnecessary production. This on-demand approach reduces waste and lessens the impact associated with traditional mug manufacturing.
Moreover, print-on-demand mugs are not only eco-friendly but also durable and long-lasting. They are designed to endure use while maintaining their quality over time. This means that individuals are more likely to keep and use their personalized mugs for a period, reducing the necessity for replacements and contributing to a more sustainable way of life.
Reviving the Delight of Morning Coffee
Print-on-demand mugs have had an influence on redefining coffee culture by bringing the delight and anticipation of a freshly brewed cup of java. In a world that emphasizes convenience and efficiency, savoring coffee from a personalized mug creates a sense of connection and mindfulness. It's a way to kickstart the day with positivity and appreciate life's pleasures.
Whether it's enjoying a morning at home rushing through your commute or taking a break at work, print-on-demand mugs serve as reminders to pause, take a breath, and relish each moment.
Print-on-demand mugs have truly made their mark on coffee culture by offering a personalized touch to the way people enjoy their drinks. These mugs represent the love and attention poured into creating a cup of coffee, bringing warmth and comfort to the coffee-drinking experience.
Conclusion
Print-on-demand mugs have revitalized the joy of morning coffee, allowing individuals to express their identity and style. With customization options, convenience, and a focus on sustainability, these mugs have become a part of every coffee lover's collection. So why settle for a mug when you can have one that truly reflects your identity?