Looking for a new car can be such an exciting time, and it can be very easy to get caught up in that excitement and make a rash decision – especially if you are a first time buyer. But before you get swept away by a particular car, and before you even consider pulling out that wallet, ask for a test drive first. And when you are ready to take that test drive, take this list of questions and things to consider along with you as a guideline for helping you find your perfect car.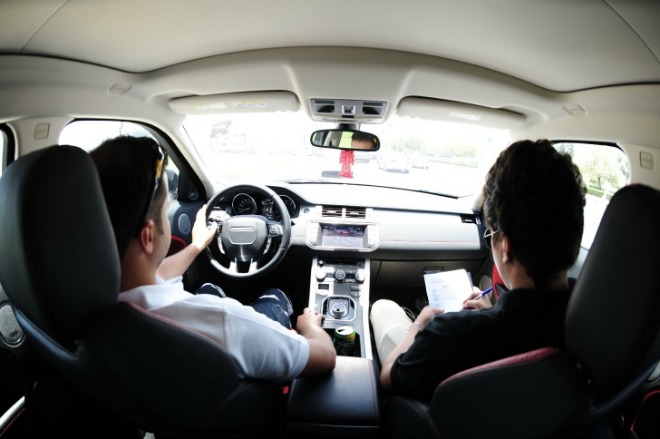 Before the Test Drive
Before you get into the car, take a look around the outside first. Make note of how well the car is made. Some things to look for include gaps even between the hood and the fenders, and the smoothness of the paint. Pop the hood and check to see how the engine looks. Is it clean? Is the wiring neatly bundled?
The Sit Test
After examining the outside, open the door and get in. While sitting behind the wheel consider the following:
Is the car easy to get into and out of?

Does the driver's seat support your thighs and the small of your back in order to avoid discomfort, especially on long trips.

Can you easily and comfortably reach all the controls?
Now get back out and get in the back seat.
Is there enough room for your legs? Are the seats uncomfortably hard? Too soft? Passengers should be comfortable too!

Is there room for a child car seat if you need one?

Is there room for bags, luggage or anything else you may one day need to fit inside?
The Wheel and Dashboard Check
Time to get back into the driver's seat! Once you are behind the wheel, take a moment to check out a few more things.
Can you see over the steering wheel? Is it adjustable?

Is the top rim of the steering wheel lower than your shoulders? If it isn't, it may interfere with your line of sight.

Do your feet easily reach the pedals? If not, can you adjust the seat enough to where you can reach them?

How about the gauges on the dash. Are they easy to read?

Do you need to change position in order to see any gauges?

Does glare make them hard to see?

Locate where all of the lights and windshield wiper buttons/knobs are.

Can you reach all controls without having to move far out of position?

Squirt the windshield-wiper fluid, run the wipers and look for any areas that the wipers don't reach.

Make sure all lights turn on and all knobs/buttons work like they are supposed to.
Keep reading What To Look for On a Test Drive by clicking HERE.
Image courtesy LR MENA via Flickr