Purchasing the perfect sister Christmas card this year is made possible with Boomf! All you need to do is visit Boomf.com. Having a sister is a gift in itself. Sure, at times, you probably feel as though you could scream in her face, but when you think of it, sisterhood is a bond that can never be broken.
Equally, as a sibling, your natural instinct is to protect your sister, no matter the age gap. So, make sure you honor that bond this Christmas season by gifting your sister with the perfect Christmas card.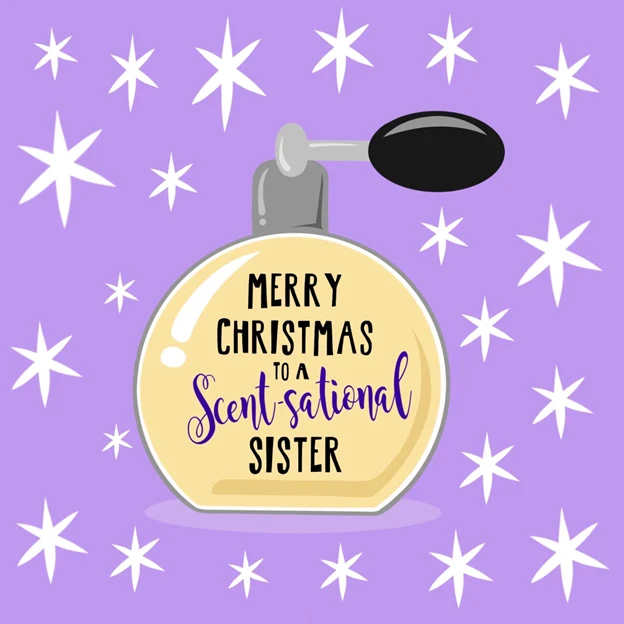 Different Types of Christmas Cards for Sisters
Boomf has made it possible to choose from an array of sister Christmas cards, ensuring that there is something perfectly suited for everyone. So, whether she is an outgoing, fearless warrior, or if she loves delving into a beautiful mystery book, you will be sure to find the best Christmas card for her this year.
Choose between a humor-filled or sentimental card and let her know that she is the best sibling you could have ever asked for.
What Do I Write on a Sister Christmas Card?
Choosing the perfect card for her is the easy part! You can rest assured that you will find exactly what you are looking for after browsing Boomf's website. The thing that you may struggle with, however, is what to write inside the card.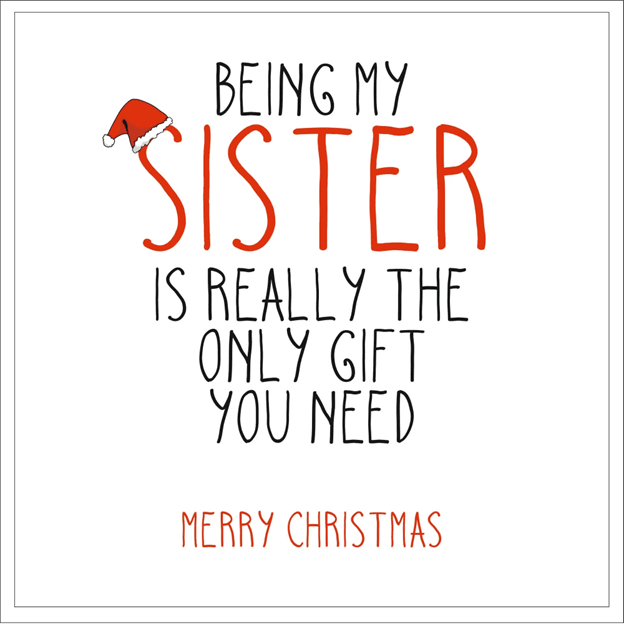 Well fret no more! Here are some great ideas:
Funny Christmas Messages for a Sister Christmas Card
Merry Christmas to the sister I am least ashamed of being related to! Love you, always.
You do my head in, but I love you anyway. Merry Christmas, dear sister.
Merry Christmas to you, sister. Thank you for being my therapist in this dysfunctional world.
Loving Christmas Messages for a Christmas Card for Your Sister
Merry Christmas! Holly leaves may announce the season, but nothing feels more like Christmas than sisters decorating a tree.
Merry Christmas. We may be too old to rip off bows from presents and stick them in our hair, but time with you, my sister, during the holidays makes me just as happy.
We may be far apart, but know my holidays are full of memories with you when we were young, dear sister. Here's to Christmases Past!
Let your sister know how much you love and appreciate her this holiday season with the perfect sister Christmas card!