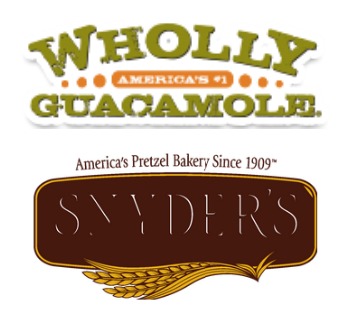 April 26th is National Pretzel Day, and I have discovered an amazing new snack thanks to Wholly Guacamole and Snyder's of Hanover…pretzels dipped in guacamole! As a little girl I absolutely refused to eat guacamole, claiming I couldn't stand the way it tasted – despite the fact I had never tasted it. I really think I just didn't like the color or the sound of the word avocado (another thing I didn't like although I'd never tried one). Now as an adult, and having finally gotten up the courage to try both avocados and guacamole years ago, I realize that I missed out BIG TIME! Guacamole is delicious! So when Wholly Guacamole and Snyder's Pretzels teamed up and sent some of their products, I couldn't wait to dig in!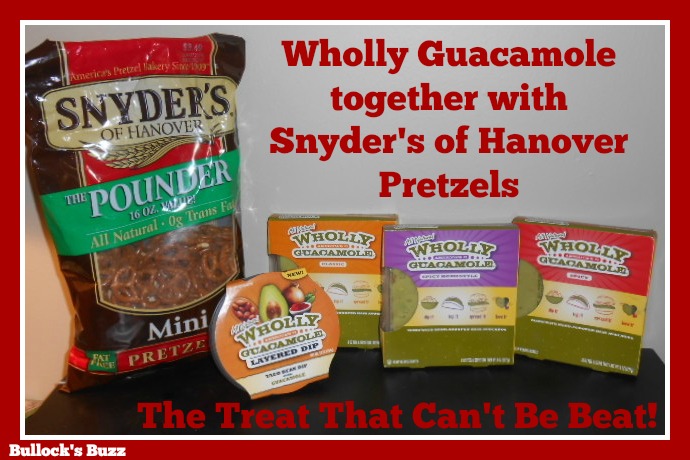 Wholly Guacamole has an entire line of products ranging from guacamole dip to salsa with so many varieties that even the most picky eater will find one they love. Whether you like spicy or mild, or have a thing for cheese, Wholly Guacamole has the perfect item for you. Their products are all natural, made with real Haas avocados, and are also gluten-free, dairy-free and have zero preservatives. Did you know that not only is guacamole low in calories, but it is loaded with the good fats your body needs to be strong and healthy?
There are so many ways to enjoy guacamole. It goes great with so many things! Try it with your favorite vegetable, or use it as a condiment on tacos or burgers. You can use it as a dip with your favorite chips or better yet, a bag of pretzels like the one's I received by Snyder's of Hanover. These mini pretzels have the best fresh taste with the perfect amount of salt, and best of all, they only have I ONE gram of fat per serving! Combined with some Wholly Guacamole, you get a healthy and delicious treat that can't be beat!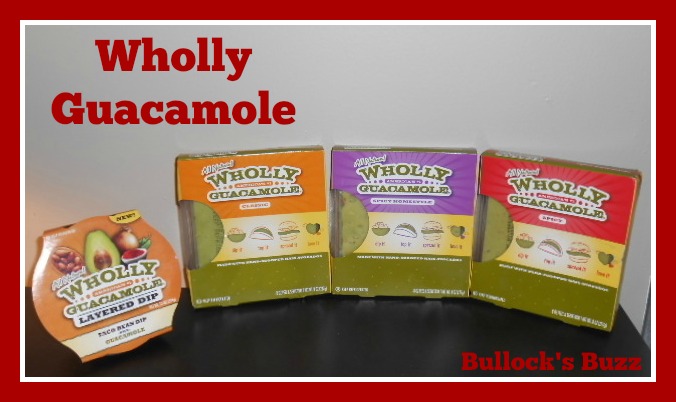 Wholly Guacamole sent four of their products for me to try. The first, and my personal favorite, was the Classic Dip. It has just the right amount of spice and garlic, and I love that it comes in one of Wholly Guacamole's easy peel and serve trays. Did you know you can freeze these trays for up to 3 months?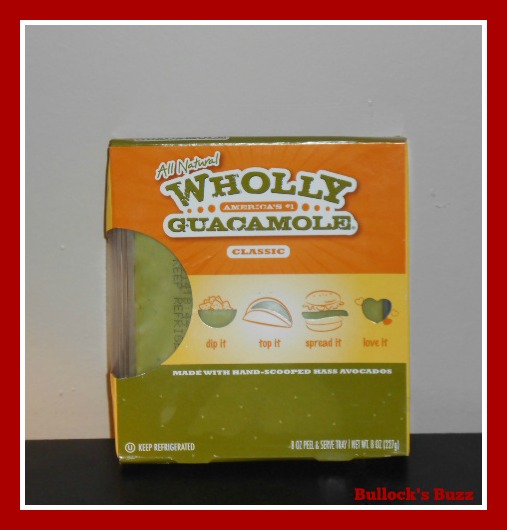 Second was a package of Wholly Guacamole Spicy Dip. This dip is perfect for those of you who like it hot! Real hot! My husband loves this one, and adds it to his tacos on Taco Night.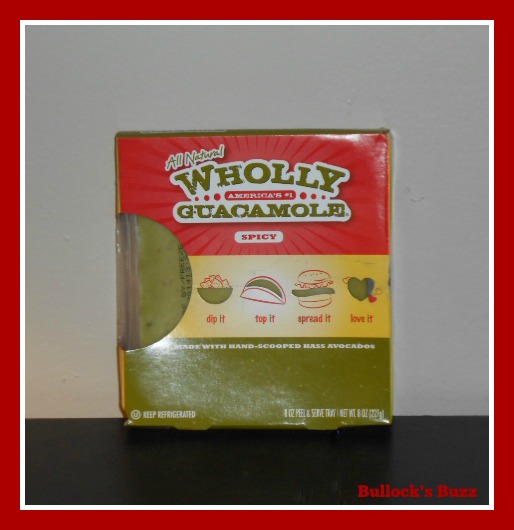 Next was the Wholly Guacamole Spicy Homestyle dip. This amazing dip is chock full of cilantro, tomatoes, onions and jalapeno was inspired by Mexican guacamole. Simply delicious!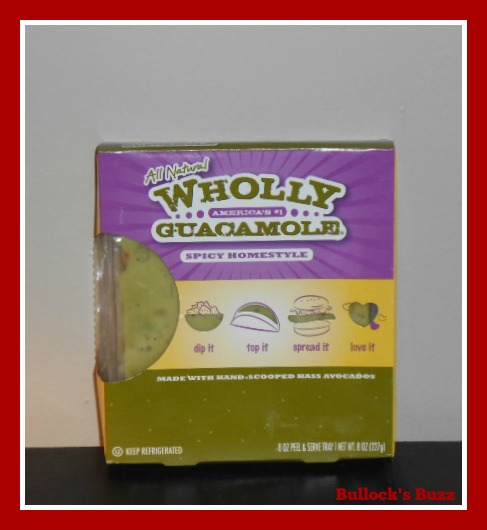 Last, but not least was the ALL NEW and delicious Taco Bean Dip! This dip has a scrumptious layer of bean dip made with pinto beans, roasted corn and tomato over a layer of guacamole, all blended together with paprika, cumin, masa flavor and oregano. It is definitely another of my favorites, especially when served warm!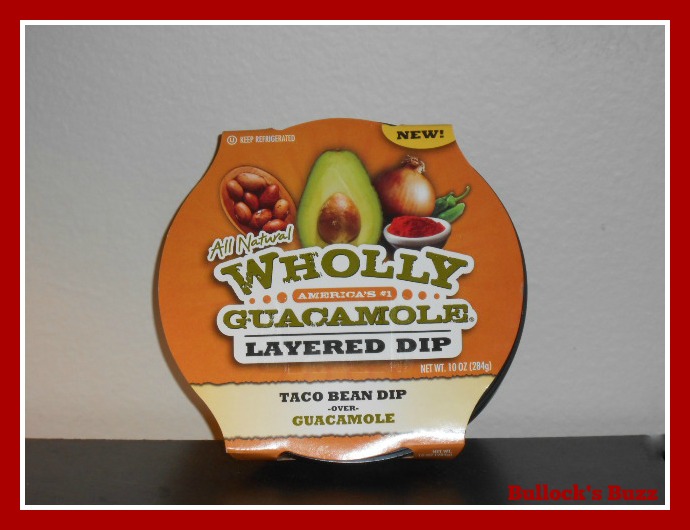 To check out all of Wholly Guacamole's products, be sure to visit their site at www.eatwholly.com. You can find their products at many local grocers as mass merchandisers, as well as at many sites online including Amazon.com. And while you are visiting their site, browse through their selection of great recipes to discover all the ways you can enjoy guacamole!
A Wholly Guacamole and Snyder's of Hanover Giveaway! GIVEAWAY HAS ENDED
One lucky Bullock's Buzz reader will win a Wholly Guacamole and Snyder's Pretzels Prize Pack which includes several delicious Wholly Guacamole products, a bag of Snyder's Hanover Mini Pretzels and other fun promotional items – just in time for National Pretzel Day! This FLASH giveaway is open to residents of the US and will end at 11:59pm CST April 11th. Entry is easy, just follow the instructions below.
TO ENTER:
Visit the Wholly Guacamole product page, then come back here and leave a comment letting me know which Wholly Guacamole you would like to try. Be sure to leave your name and email so I can contact you if you win!
FOR ONE BONUS ENTRY:
Follow Bullock's Buzz on Twitter, then leave me a comment telling me what name you used to follow with.
FOR ONE BONUS ENTRY:
Follow Bullock's Buzz on Facebook then leave a comment letting me know what name you used to follow.
Disclosure of Material Connection: I received one or more of the products or services mentioned above for free in the hope that I would mention it on my blog. Regardless, I only recommend products or services I use personally and believe will be good for my readers. I am disclosing this in accordance with the Federal Trade Commission's 16 CFR, Part 255: "Guides Concerning the Use of Endorsements and Testimonials in Advertising."