Florida is breaking records for rising home values in 2022. Buying real estate in the southern state is becoming more popular and more expensive every month. Moreover, not only are U.S. citizens looking to buy real estate in Hollywood Florida, but also foreigners are too.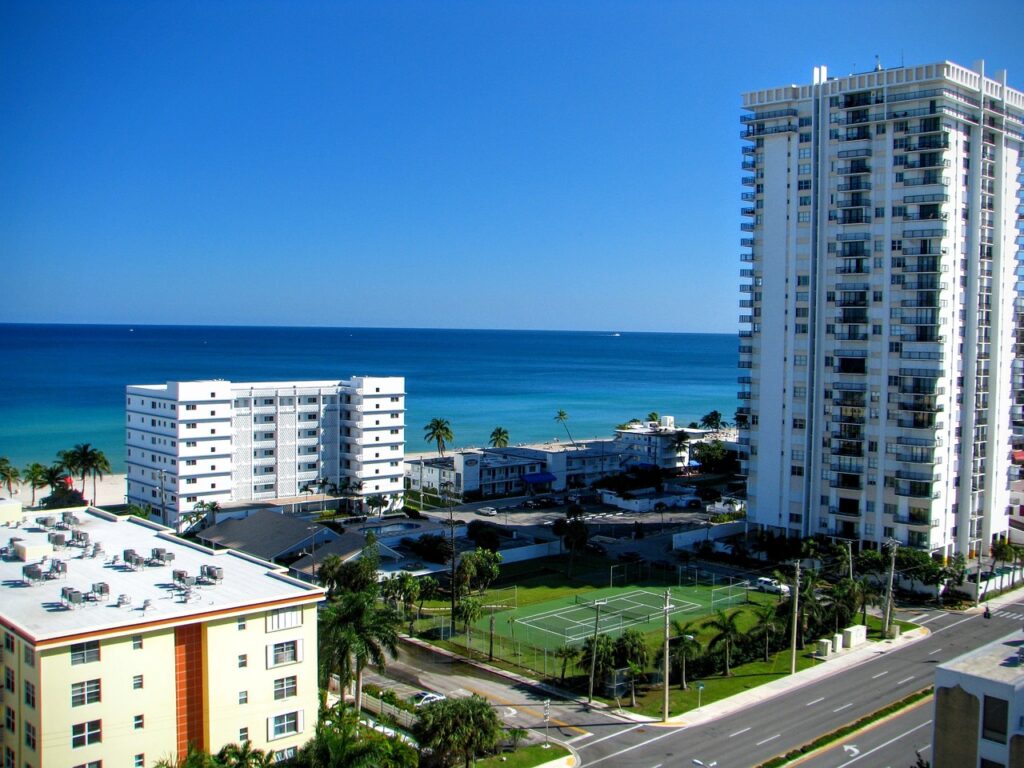 Buy Real Estate in Hollywood Florida for Permanent Relocation and Investment
There are many great reasons to buy real estate in Hollywood Florida. Hollywood is located in one of the most attractive regions of Florida. It is the ideal spot for those who prefer to live away from a huge, busy metropolis, yet still have access to bigger-city opportunities. It is home to some great restaurants, coffee shops, parks, and beaches.
Real estate value in Hollywood, as well as in other Florida cities, is gradually increasing. Plus, buying apartments in Florida for expats is quite affordable and does not require any complicated steps. The region would be great for investing in real estate for future rentals, as there are always a lot of tourists here, and most of the locals prefer rental housing.
Also, both domestic and foreign investors can expect to earn on the resale of the property, given the current rise in prices. Over the past year, home values in Florida rose by a minimum of 17.7% and they continue to rise.
Life in Hollywood Florida
Being a coastal city in Florida, all the benefits specific to living in the Sunshine State apply to Hollywood. Some of the best advantages of living in Hollywood include:
Lower property and merchandise taxes compared to other states;
Certain sales tax exemptions are available on grocery food;
Good conditions for small and medium-sized businesses;
Wide range of real estate options to buy;
Warm weather year-round with lots of sunny days;
Proximity to the ocean, beautiful beaches, and ideal conditions for water sports.
There are a number of great options for entertainment and relaxation. For example, there are 7 golf courses, 60 parks, miles of pristine beaches, the one-of-a-kind Hollywood Beach Broadwalk, and a concentration of restaurants, cafes, and clubs.
Traditionally, people come here other to retire, or to enjoy the urban feel while still having access to larger cities such as Fort Lauderdale and Miami. It's a beach-life city, and the average age of residents of Hollywood is around 40 years.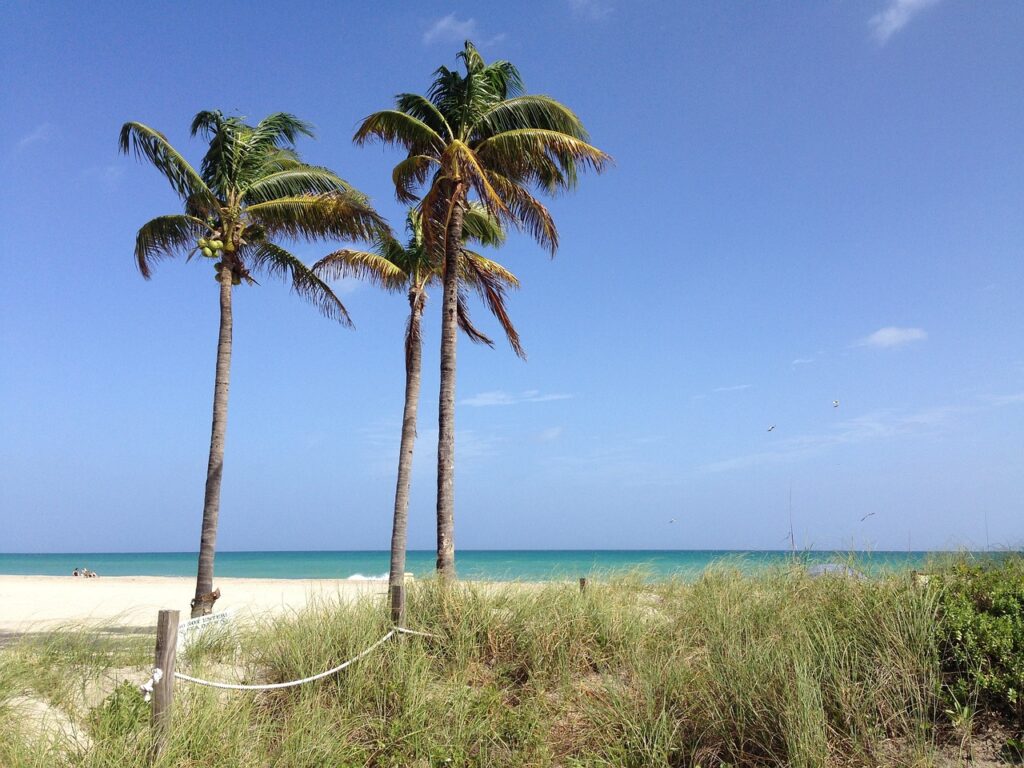 Advantages of Hollywood for Investors
If we talk about the investment appeal of Hollywood, it can be said unequivocally that the rental business can generate a great, stable passive income. While many people own their homes, some of the city's residents live in rental housing. In addition, a huge number of tourists come here, allowing property owners to make an income on both long-term and short-term rentals.
Buying real estate on credit
In Florida, there are no restrictions on the purchase of the real estate by citizens or foreigners. When looking to buy real estate in Hollywood Florida, citizens of other countries can easily buy an apartment or house as long as they are qualified for a mortgage.
It is important to note that lending institutions in Florida offer good loans with fair interest rates. As is true elsewhere, the better your credit, the better the loan terms you can get. As a rule, for those who have good credit, it is not difficult to get a good interest rate. If you have no credit history, however, the loan rate may be higher.
Loan terms and conditions
There are a wide variety of lending institutions where you can apply for a loan to buy real estate in Hollywood Florida. Each offers different loan terms and conditions and the customer can choose the option that best suits him or her.
Some of the most common, basic loan terms include:
A down payment will be required in most cases. A minimum of 30% of the purchase amount is typical;
The formal interest rate on the mortgage depends on the daily interest rate but can range from as low as 5%, however, for people who have no credit history, it increases to 7-8% per annum.
The term for which the loan may be extended up to 30 years;
In the absence of credit history, the bank may request a pledge in the form of property.
Mortgage terms in the U.S.
Mortgage terms in the U.S. are more favorable than in other countries because the interest on the loan is much lower. The national average for a 30-year mortgage starts at around 4.8% a year. For those who have experienced the purchase of real estate through a mortgage in another country, this figure can seem magical. By the way, most American banks are willing to mortgage real estate to citizens of all other countries on almost the same favorable terms.
Mortgage lending in the United States is of two types. The first is a fixed-rate mortgage, the choice of people who do not like to take risks and prefer their interest rates to remain the same. The second is a floating rate, depending on a number of factors. It is worth noting that the average mortgage in the U.S. is about $100,000.
Documents for obtaining credit
If you are not a US citizen and you want to ask for a loan to buy real estate in Hollywood Florida, you should know that they will ask for your U.S. visa and a copy of your passport.
Also, banks often require a number of other documents regardless of your nationality. These include:
Proof of income;
2 years' worth of tax returns;
Bank statements;
A letter from your employer or accountant (if the borrower owns an equity interest in a private firm).
Finding Real Estate in Hollywood with Florida
Today the Hollywood Florida real estate market offers a variety of housing options, from small studios to luxurious private villas with private pools and other amenities. To find and buy real estate in Hollywood Florida, do an internet search or visit Florida.Realestate to explore all the most interesting offers from developers and real estate agencies, compare prices, and choose the best option for yourself today.