Have you ever wondered why thousands of people login to online dating sites? Or why are people so fond of online dating services? Some believe it's a form of addiction, while others believe it's a great way to make new friends. For some people, it is a nice way to interact with people whom you have not met. Regardless of the reason, many agree that it makes us feel good. Just 30 minutes of online chitchat is enough to make us feel good about ourselves, refreshed and happy. Here are some other reasons why online dating makes one feel so good!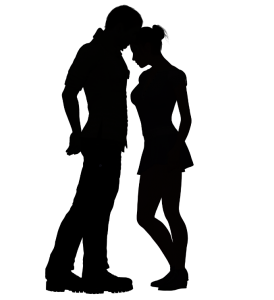 Online Dating Makes One A Better Conversationalist
Do you often feel shy or awkward when conversing with people? Online dating can help you to overcome this problem. With online dating, chatting becomes an integral part of the process. These conversations can help you develop social skills, and are a big help when it comes to conversing better with colleagues, friends and strangers. Once you realize you are becoming a better conversationalist, you start to feel less awkward and shy.
Makes Us Feel Wanted And Loved
Online dating is all about finding a compatible matches, spending time getting to know about one another, and, hopefully, finding love and life partners. The very thought of finding love can make one feel positive and good. It increases expectations and raises hope about the future. This, in turn, builds positive energy, and removes negativity – all of which is excellent for your general health.
Make Friendships
It is also a great way to make friends. You can get to know people from other cities, states and even countries. You can learn more about their culture, social circles, their lifestyle – and, if you are lucky, you can create lifelong friendships.
Makes A Bigger World
Online dating services make us feel good, and better connected to a bigger world. It helps us in bonding with people who do not live close to us or that we don't run into everyday. With online dating, your thoughts broaden, you learn different things, and it can even change the way you think for the better.
In Summary
Online dating can be a great way to increase confidence and feel better about yourself. It can be an incredible experience from writing a good profile to posting new photographs to answering emails and forming new friendships and relationships. Whatever the reason for wanting to give it a try, it may be the thing that works for you!