World's Best Cat Litter – Use Less and Get More

Having cats as part of the family is wonderful. Having to deal with their litter box is not. In fact, if asked, I'd have to say that my least favorite part of having cats would be keeping the litter box. Therefore, using a great litter is very important to me and my cats. And when it comes to choosing a litter, I'm pretty sure I am more picky than the cats are! I want a cat litter that is super-absorbent, scoopable, odor-free, dust-free, scatter-free, long-lasting, and as close to natural as possible. Lightweight and flushable would be a bonus! While I've tried several litters I am happy with, I still haven't come across one that meets all of my wants. Until I tried World's Best Cat Litter™.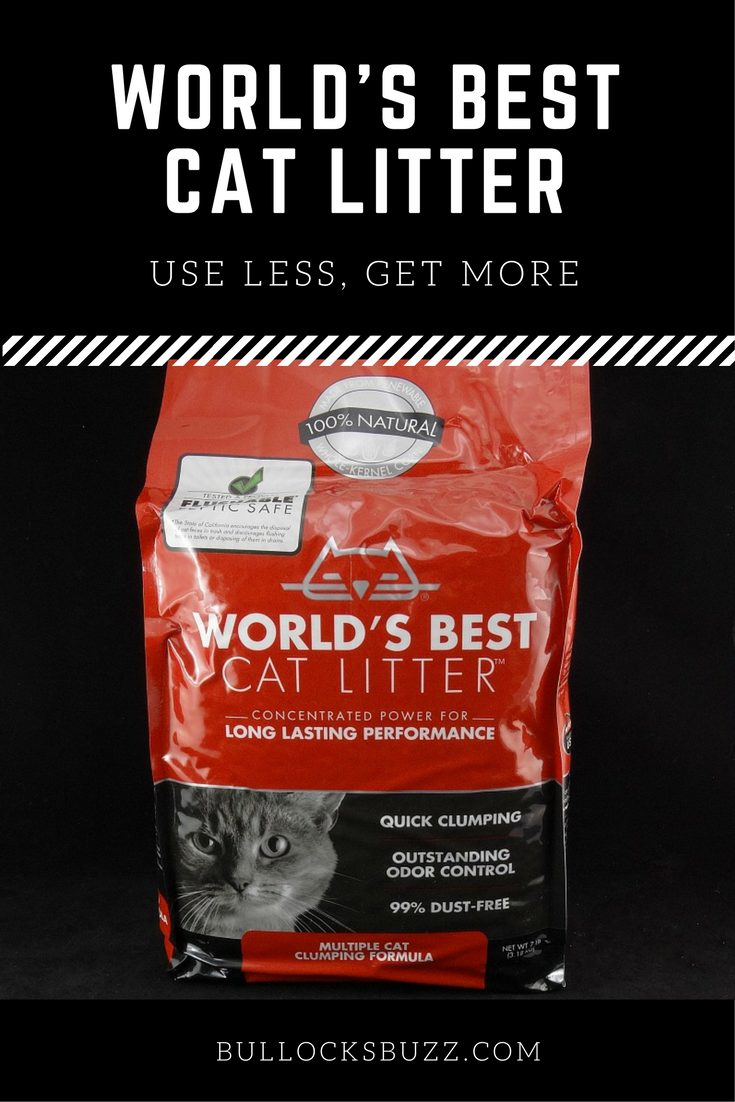 Natural Litter Made of Corn – World's Best Cat Litter
I've been using clay litter for years now, so when I learned that World's Best Cat Litter is a natural cat litter made of corn, I was quite curious and maybe even a little bit skeptical. The litter is made using a patented process which creates compressed corn granules that quickly absorb liquid and odors on contact. These concentrated corn granules work to prevent liquid waste from streaming through the litter, making it dirty from top to bottom. Instead, World's Best Cat Litter forms tight clumps on top of the litter that are easy-to-scoop and won't fall apart. This enables you to use a lot less litter, and keep the litter in the pan longer. Use less, get more!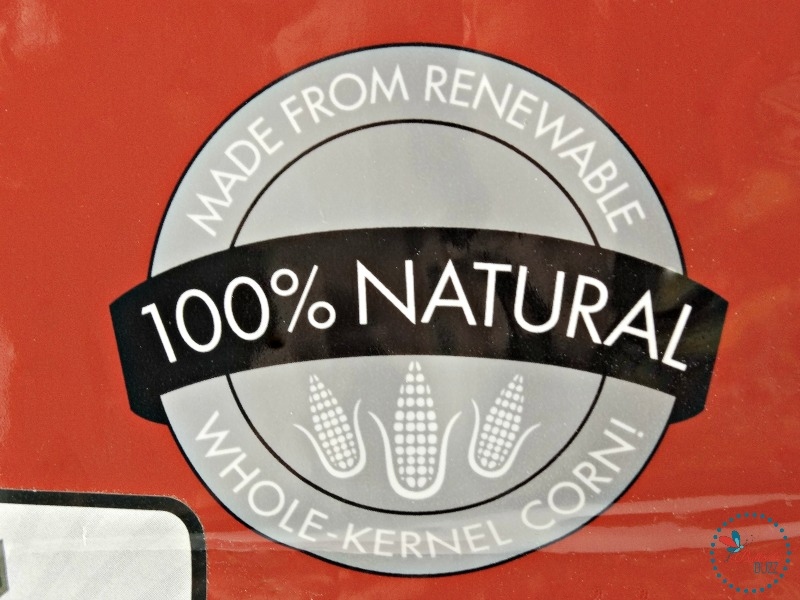 World's Best Cat Litter is also:
99% Dust Free

Clumping

Flushable

Easier to scoop

Light Weight

Long lasting – up to 30 days for 1 cat!

Eco-friendly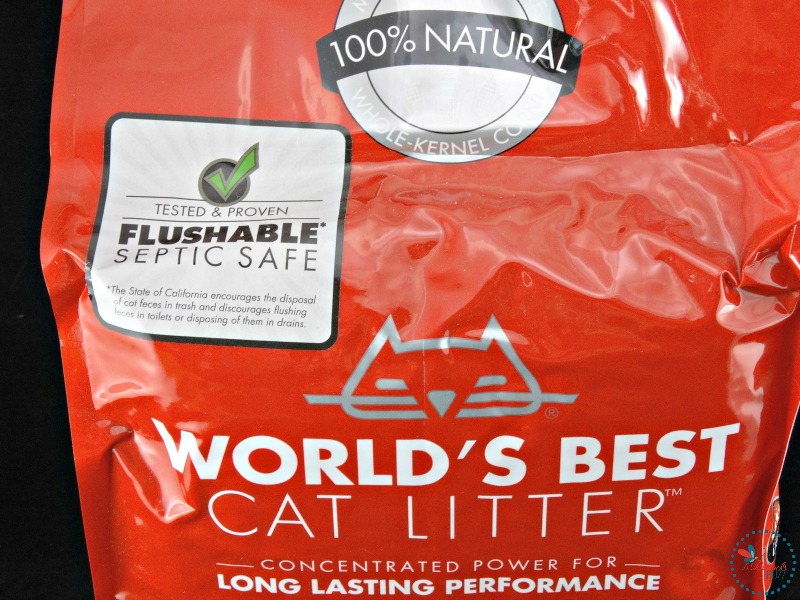 Small Bag, Big Benefits
When the bag arrived, I was surprised by just how small and lightweight it was. I've gotten so used to lugging around 30 pound containers of scoopable litter, this was a nice surprise. At the same time, I had to wonder if it was going to be enough litter to fill Sookie's pan.
The first thing I noticed when I opened the bag is the litter's granular look and feel. You can immediately tell that it's a natural product. Since Sookie has never had any issues with my changing litter brands, instead of adding it to her box gradually, I just put the bag into a fresh pan. While pouring it into her litter box, I did see some dust, but it was definitely a lot less than other cat litter's I've used. And to my surprise, that small bag filled her pan with no problem!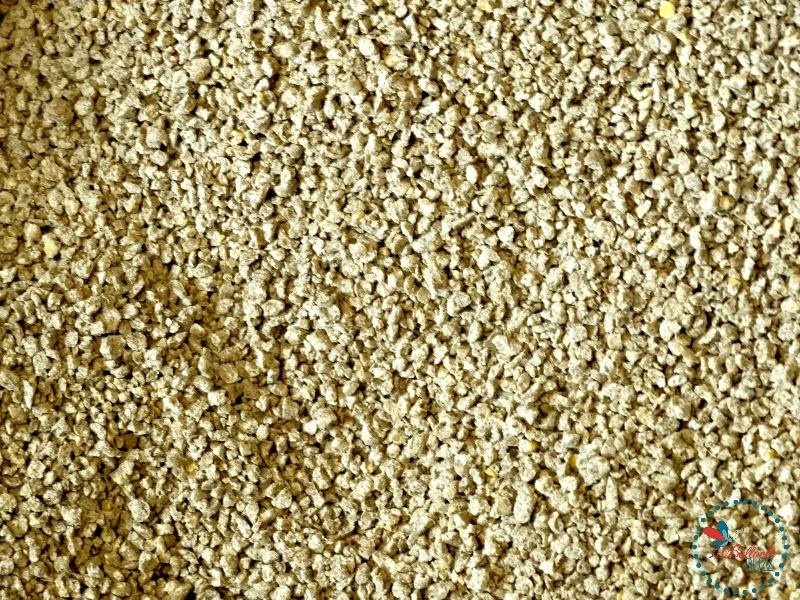 The next thing I noticed was the scent. Some cats cannot stand to use a highly scented litter, nor can their humans. Luckily, it doesn't seem to bother Sookie. However, if your cat is sensitive to scent, World's Best Cat Litter has a very subtle scent, hardly noticeable.
Less Mess, Less Litter
The next test was to see how well the litter clumped. Again, I wasn't sure how well a corn-based litter would clump, but it turns out it clumps perfectly. The clumps are small, tight and sit right at the top of the litter making it easy to scoop out of the box and keeping the rest of the litter clean. And they don't fall apart at all. Even better, the clumps did not take much litter out of the box when I scooped it, which means I no longer have to add more litter every time I scoop. Now I see what they mean when they say a bag will last up to 30 days (for one cat)!
Another thing I really like about World's Best Cat Litter is the fact that it is safe to flush. Although I've seen other litters that claim they are flushable, clay litters are not okay for those of us on a septic line. World's Best Cat Litter can be flushed down the toilet with no trouble – even for those on septic!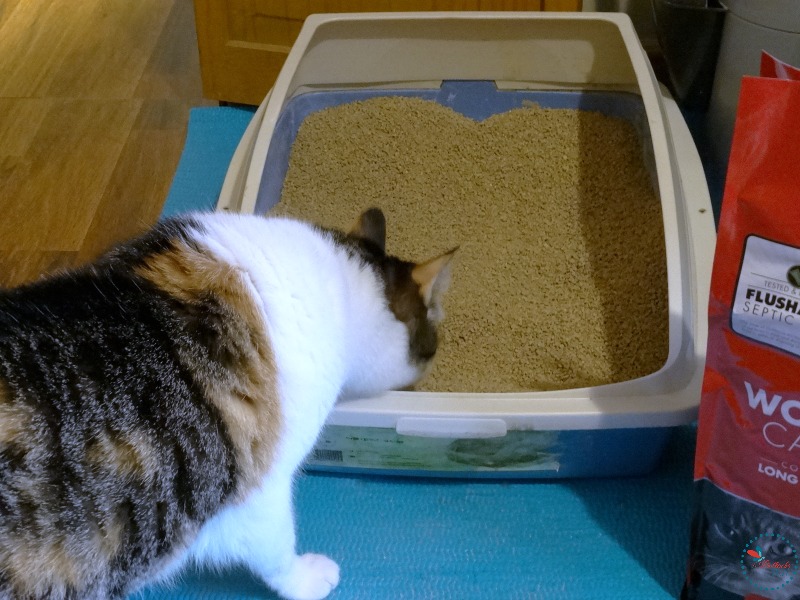 Two Paws Up
Of course the most important test of all was whether or not Sookie likes the litter. And I am happy to say she gives it two paws up! I give it two thumbs up. 🙂
World's Best Cat Litter is available in 6 different formulas to meet the needs of any household with cats. These include Clumping, Multiple Cat Clumping, Lavender Scented Clumping, Forest Scented Clumping, Advanced Natural (high-performance clumping) and Advanced Natural Pine Scent (scented high-performance clumping). All formulas use 100% natural ingredients, and you can learn more about each one on the World's Best Cat Litter website.
Are You Ready to Make the Switch?
Want to find out if World's Best Cat Litter right for your home? Make the switch and save $2.00 by visiting www.WasteLessLitter.com. You can also visit the World's Best Cat Litter store locator to see where it's sold near you. It is available at many online retailers as well.
Connect with World's Best Cat Litter: Facebook | Twitter | Instagram
What do you look for in a cat litter?
This is a sponsored conversation written by me on behalf of World's Best Cat Litter. The opinions and text are all mine.