Top 10 risks to take with interior design
If you do not take a risk, you're never going to know how beneficial it can be. Neutral interior design is all well and good, but it can get a bit boring after a while. If you are settled in your home, and are not thinking of selling anytime soon, why not turn it into a place you really love.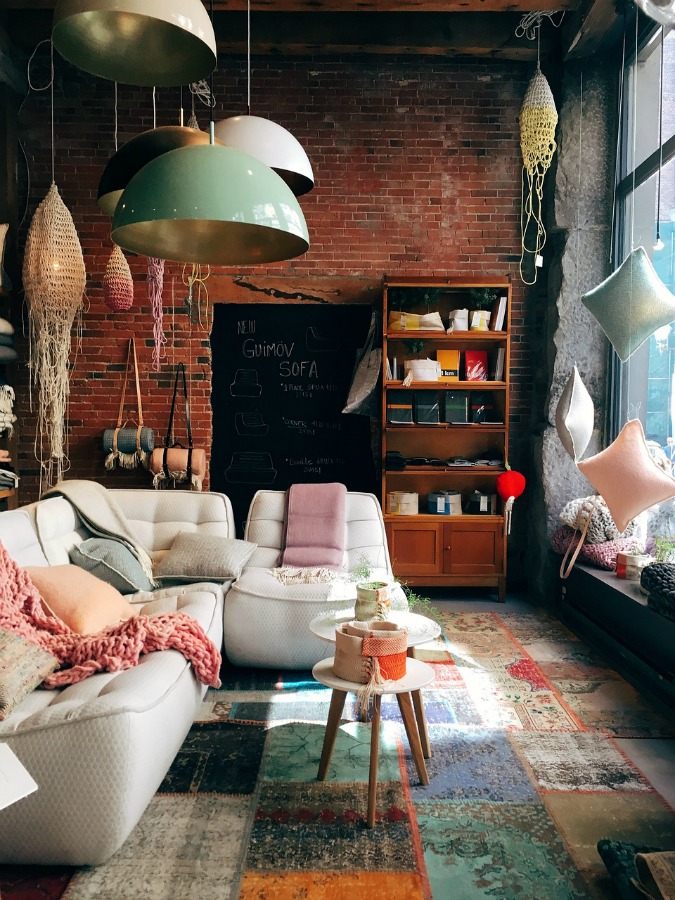 There are plenty of design risks you can take, that can help you put your stamp on your home, and give it the wow factor. You can always return to neutral if you do ever want to sell. In the meantime, we say go for it.
Mismatched chairs at the dining table
We have all seen those dining sets with the uniform chairs. They may be attractive but they also all seem a little similar to each other. Here is an idea; why not opt for mismatched chairs, to add some originality to the equation. If you want to save money, you can even search for chairs at yard sales or house clearances, and simply add a coat of paint or varnish, if needed.
Art with a difference
Art does not just have to be prints of well-known pieces, or an attractive landscape by a local artist. Thinking a little differently is a great idea. Why not use a map of the world as a feature in your hallway? You can even think ugly for a change. No-one else might like that strange picture of a dog in the second-hand store. But, add an ornate frame to the piece and you have a little humour to add to the walls of your home.
Think black
Many people avoid using black as a colour for interior décor. But, a black feature wall can actually look amazing. Black is especially effective as a background to monochrome photography or bright and bold prints.
Go metal with a staircase
The staircase is a central feature of your home; so why not make sure it really stands out? A great way of doing this is to invest in an intricately designed metal staircase.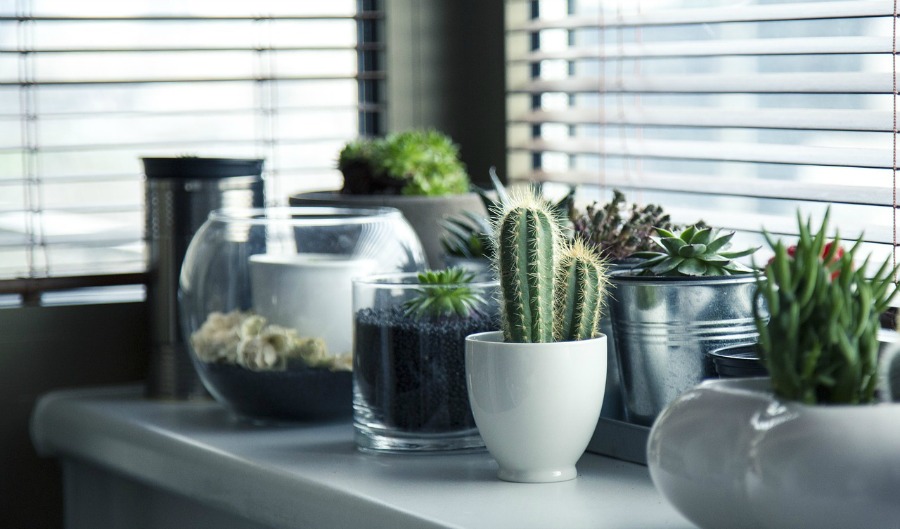 Add a little plant life
Plants do take work, if you want to care for them properly. But they are an excellent way of improving the interior of your home. There are so many types of plants available that you can have a variety in different rooms. Plants are also beneficial for your well-being. They release oxygen which makes breathing easier. They also clean the air in your home, and can even be used for cooking.
Going pattern mad
Traditionally, it's always been said that you should not mix and match designs. That is not necessarily the case. If you do it well, you can easily pull off stripes on the walls and floral designs on the furniture. If you are very daring you could even opt for a polka dot carpet.
Upgrade that yard sale bargain
If you love vintage furniture, you should spend some time at yard sales, or house clearances. You can pick up some excellent bargains that just need a loving home, and some care and attention. Once you get your purchase home, you can give it a whole new lease of life, by repainting it with a cool retro logo or design.
Wallpaper is not just for walls
It's worth remembering that you can use wallpaper on the ceiling as well as the walls. In fact, you may even want to reverse the norm; paint your walls with a neutral colour and opt for a full-on design on a wallpapered ceiling. It's not for everyone, but if you want to be different, wallpaper on the ceiling may be the way to go.
Go back to childhood
Retro toys are always pretty cool, and using them as décor, or for storage, is quirky and fresh. You may have some toys stored away in the attic. If not, why not have a fun day out at a local auction, and see if you can pick up any bargains.
Upcycling is good
Why are you throwing away that old suitcase, or those old curtains? You can easily turn suitcases into unique storage units. And, if you have scissors and thread, you can turn a pair of curtains you no longer use into functional and fun cushion covers. Even an old cookie sheet can be upcycled into a bright and cheerful DIY Tray!
Risk is something that many people shy away from. But, when it comes to interior design, many risks are worth taking. They can help you give your home that unique and quirky feel you are looking for.