Teen Driving: Buying Your Teen a Car
Buying your teen a car will definitely put you into the "Best Parent" category, but there are a lot of things you should consider before you make your purchase. Some of the most important considerations include: What kind of car to get? Should you buy new or used? And the most important: which cars are the safest for my teen to drive?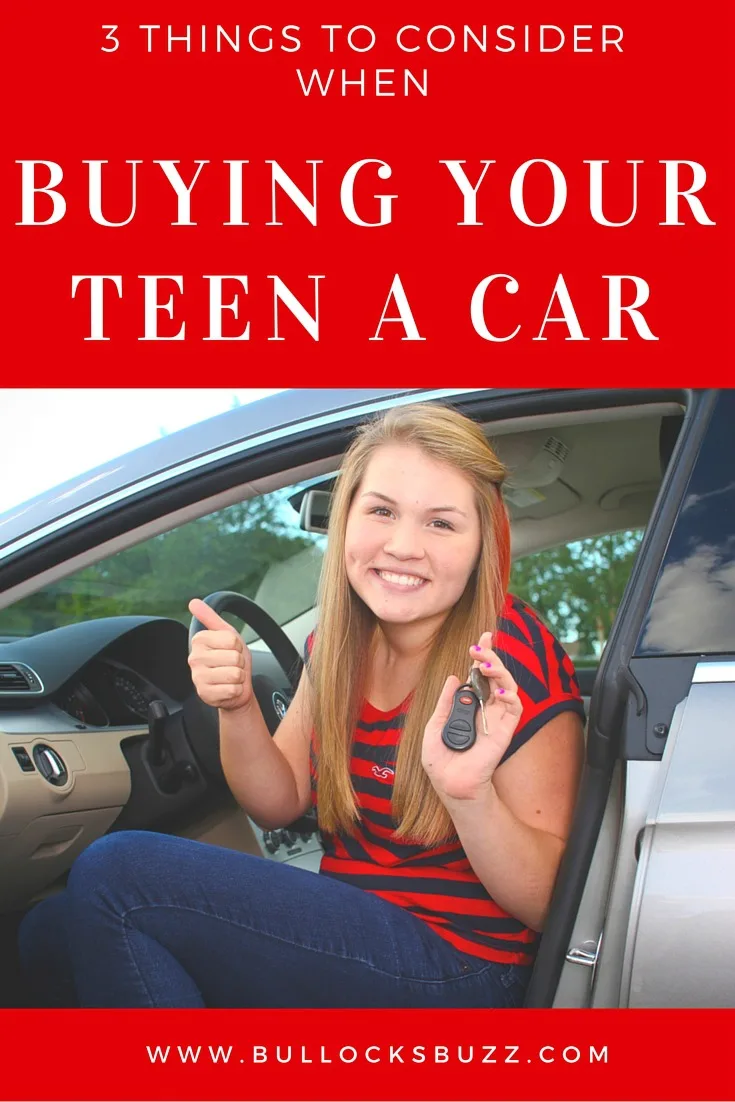 Image via Flickr
Choosing the Right Kind of Car
When it comes to choosing the kind of car, we all know that if we left the decision up to our kids, they'd most likely bring home either a super sleek sports car or a huge, awkward SUV. Neither of these are wise choices for a first car. In fact, according to The Insurance Institute of Highway Safety and the Insurance Information Institute, choosing a midsize car or SUV (with electronic stability control) is the best way to go.
Luckily there are plenty of options available that will make both you and your teen happy. But it will take some research to find the best car. You will want to make sure that the car you do buy is in good condition, has updated safety features such as airbags and electronic stability control, and that it gets good fuel mileage. In addition, only look at cars that have good records when it comes to reliability. And always be sure to check out crash test and safety ratings before making your final purchase.
East Hills Chevrolet of Roslyn, has a large inventory with some of the most popular new models and quality used cars. Be sure to check out their great deals on both new and used vehicles.
Which Cars are the Safest
When it comes to choosing a safe car, vehicle crash test scores are a great place to start. Both the National Highway Traffic Safety Administration (NHTSA) and the IIHS conduct independent crash tests and publish their results. You'll want to choose from the most crash-worthy performers.
Once again, vehicle size comes into play. You should avoid large vehicles, such as trucks, full-size sedans and large SUVs. These vehicles can be awkward and difficult to manage, especially for a new driver. Large SUV's and trucks also tend to be more susceptible to rollovers should a driver lose control due to their higher centers of gravity.
At the same time, you should steer clear of smaller sized vehicles such compacts and subcompacts. These smaller, lighter vehicles – even the ones with good crash test ratings – don't fare as well as larger models when it comes to crash protection.
Parents should also avoid vehicles with lots of horsepower. More powerful engines can tempt teens to test the limits.
Buying New or Used
Whether you buy new or used really comes down to your budget. However, according to a national phone survey conducted by the Insurance Institute for Highway Safety (IIHS) of parents of teen drivers, 83 percent of those who bought a vehicle for their teenagers said they bought it used. You can find a huge list of affordable used vehicles that meet important safety criteria for teen drivers on the IIHS website. They list two tiers of recommended vehicles, best choices and good choices, with prices ranging from $3000 to $20,000 to fit any budget. Once again, only consider used cars that have updated safety features.
Buying your teen a car? If you are looking for a great used car for your teen, head on over to Kayser Used Cars.