When you're a parent, you are constantly torn between having nice things that make a statement in your home and the need for furniture and accessories that are kid-friendly. It can be tough to create an entire home that feels safe and welcoming to children, yet doesn't sacrifice a feeling of elegance or charm. High-traffic rooms like living rooms tend to see a lot of use from both children and adults, but it's okay to want a space that just screams "adult conversation happening here". That's where multifunctional living spaces come in.
If you are struggling to find balance in your home, perhaps you can convert an extra room to a kid-friendly play space. If you don't have the luxury of a spare room or bonus space above the garage, you may need to come to terms with the reality of living with children. However, you can still create a living room design that welcomes children but protects your sense of style. Here are four ways to create a multifunctional living space.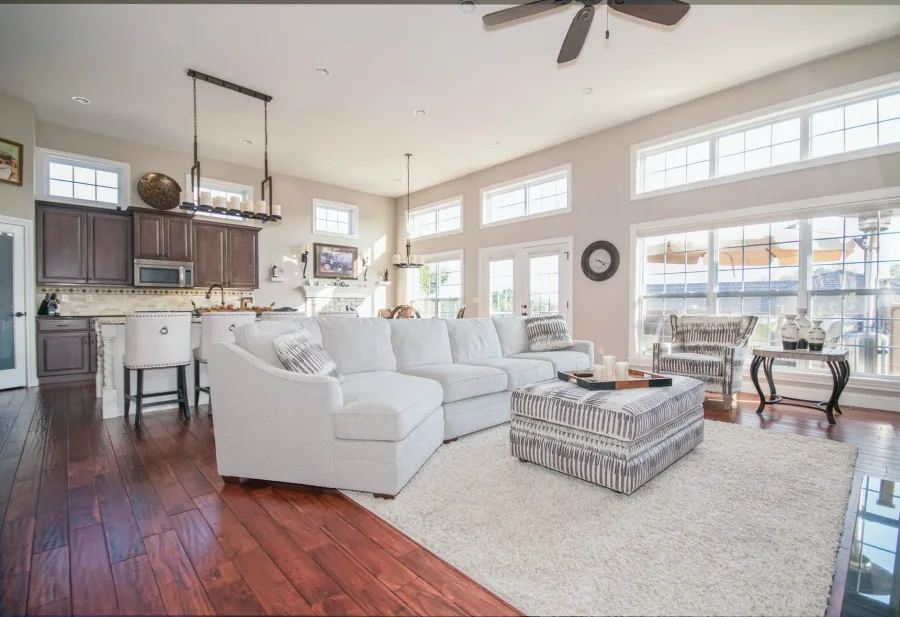 1. Consider the Furniture
If you are a fan of overstuffed recliners, this could be an impractical dream when you have youngsters. When you are designing multi-age and space multifunctional living spaces, your furniture needs to address both seating potential and comfort.
The Joybird line of products can help you achieve this goal. With Joybird furniture you can find durable, quality construction that looks and feels amazing. Your first priority is making sure everyone can fit comfortably in the space but choose furniture that holds up well to the use it will get.
2. Find a Durable Rug
It is pretty much a guarantee that your rug will experience a lot of wear and tear from foot traffic, as well as the accidental spills and destruction that can come with small children in the house. When creating your multifunctional living space, find a rug that is forgiving by skipping silk and synthetic fibers. These are materials that stain easily and can be quite expensive to have cleaned. A natural fiber or wool rug would be the best option, although natural fiber rugs tend to be the most cost-efficient. Indoor/outdoor rugs can also be an option if you are looking for something that's durable.
3. Balance Your Fabrics
When it comes to presenting your design, fabrics do a lot of the talking. However, you don't have to let the presence of children throw off your design plan. Simply incorporate fabrics and materials that balance practicality and comfort. Tight weave and high rub count fabrics are durable, while leather is easily cleaned and doesn't highlight stretches or blemishes.
You can also work with materials that have multi-color or busy patterns to help hide any stains that might have occurred. If you really want to protect your furniture, you can use slipcovers that can be taken off and washed.
4. Creatively Arrange Furniture
As you choose your furniture items for your multifunctional living space, you will want to consider the safety of your kids. Things constructed with glass or that have sharp, protruding corners should be avoided. When you are arranging the pieces in the room, you should also try to avoid corners that kids could fall on when playing.
In addition, you can opt for multifunctional furniture. For example, instead of a coffee table, you could use a large ottoman. Many times these can be ordered with storage underneath, which also helps minimize the clutter.
You could also stagger your furniture pattern to reflect more of a circle or open-plan so trips and falls are less likely. Wood surfaces on your furniture will also fare well in a busy room of the house as these items tend to be less dangerous that stone, metal, or glass-topped pieces.
These are four areas where you can create a multifunctional living space that has a calm and inviting look for both children and adults in your home. Be creative with your plan, and remember, your kids are only young once. Sometimes it is worth the compromise.