Our living rooms are our individual havens. The place where we wind down after a hard day at work. The place we relax together as a family and the place we find time for ourselves after the kids have gone to bed. They are the heart of our homes so they should as be as warm, cozy and inviting as they can possibly be. Here are our top nine super simple tricks to help you revamp your living room into the shape to ensure they are as wonderful and warm as you deserve.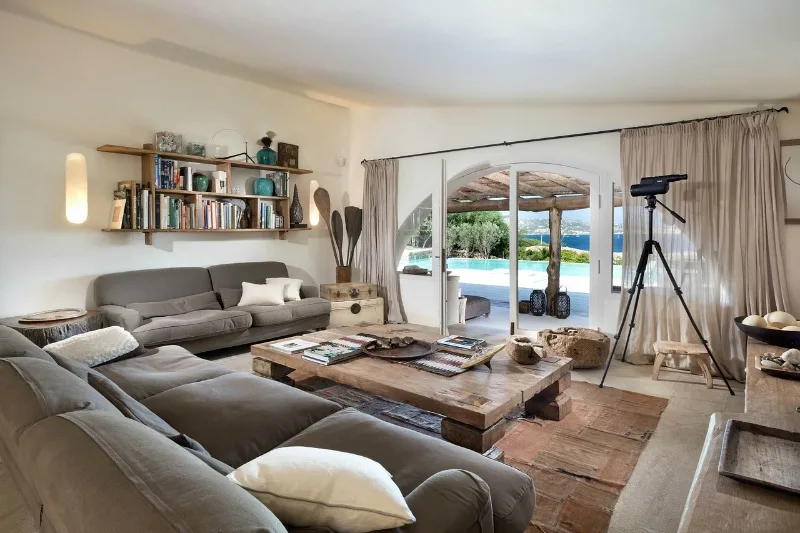 Start from the Bottom, Up
Starting with your floors and the textiles and textures beneath your feet is a good place to get the ball rolling. Dingy and stained carpets are a big no-no when revamping living rooms and should be the first thing we deal with. With kids running in and out in dirty shoes and dogs lolling around on our carpets it's no wonder they are one of the hardest things in our home to keep clean.
If you're not in a position to replace your carpets with new ones, hire a professional carpet cleaning company to get rid of any unsightly stains and bring your carpets to their former glory. Alternatively, you may want to consider being done with carpets once and for all.
Many homeowners are unaware that some carpets are hiding beautiful hardwood floors, which can look incredibly attractive and modern and are, of course, much easier to maintain. So look under your carpets and see what you have to work with under there.
If you have wooden floors in your living room then adding warm rug textiles is very important in order to make the room feel cozy and warm. Consider either one oversized central rug or mixing and matching different colors and textures for an eclectic look.
Lighting
Good lighting is essential to make your living room look welcoming, cozy, and relaxing. Strong and garish overhead lighting is not conducive to calm evenings so look at how you can create soothing and calming lighting with a selection of lamps. Little cabinet lamps mixed with tall floor standing lamps will create a much more peaceful and zen-esque vibe for you to unwind in at the end of the day.
Lighting a few candles at the end of the day will also make your living room feel romantic and relaxed so speckling them around your living room (out of the children's reach, of course) will instantly help you unravel after a long day at work or running around after the kids. If you struggle to relax in the evening, consider lighting lavender scented candles as lavender is known for aiding quality sleep.
Treat Your Living Room to a New Coat of Paint
It's difficult to know the areas of our living rooms that need a little TLC when we spend every day in them. But maybe that niggling feeling that your living room just doesn't look is best is from something as simple as old or faded paintwork. By re-painting your living room, you can instantly breathe new life into this space and give it that much-needed face-lift.
If you prefer neutral colors then look at your furniture and consider what cream, beige, or white would best bring out the existing colors in this room. Maybe you feel a little bold and fancy painting one wall a bold or bright color? Play around a little with different color palettes and contrasts before you commit to actually getting the paintbrushes out.
Speaking of paintbrushes, if you are considering revamping your paintwork, then look at getting a paint spray machine, with a company like https://www.toolnerds.com/ that will get the job done in under half the time. They are well worth the investment, and as they're pretty good fun, it may even inspire you to turn your new-found painting skills to other rooms in the house too.
Bring the Outdoors Indoor
Decorating your living room with fresh flowers and interesting plants and plant holders is a top way to bring a fresh and natural feel into your living space. Fresh flowers promise that all-important pop of color and will fill your living room with a beautiful floral fragrance. Plants that can offer a more long-term decorative element can really breathe new life into your living room and offer a calming, organic, and attractive layer to the overall look of this room.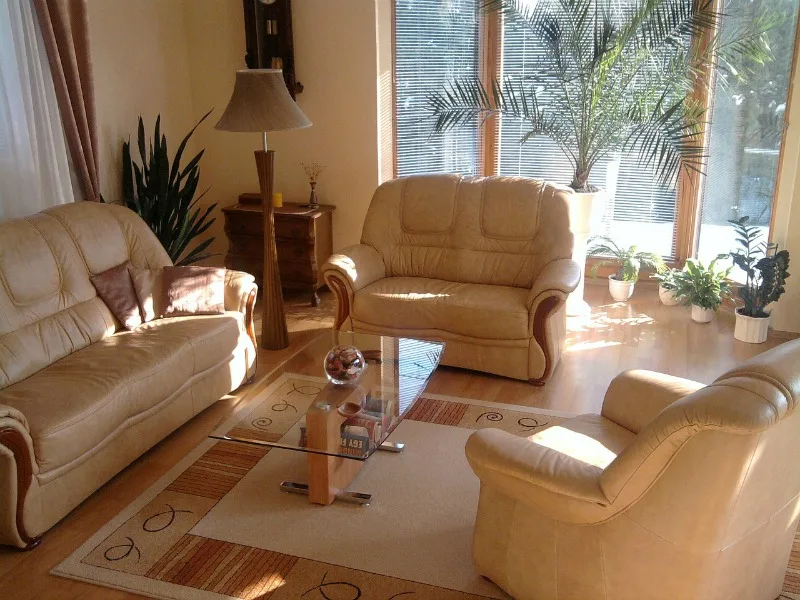 Organize Your Books
Books can sometimes get wrongly shoved into the 'clutter' category when looking at organizing our homes. However, this couldn't be further from the truth. When organized properly books can create interesting displays and can add personality and depth to a room.
Books put together in interesting styles laid out at different angles and in different corners of a living room, or placed eclectically on bookshelves can be a really simple way to fill empty corners or neglected areas of your living room. Mixing books with interesting ornaments, candles, and photos can instantly turn your living into a chic and interesting space.
Cushions & Blankets
Cushions and blankets are some of the most important items when looking to revamp your living room and make it cozy and welcoming. Just simply adding new cushion covers or a decorative throw to your sofa can often be all that's needed to introduce a new color, texture, or pattern to the room, therefore giving it a fresh new feel.
Cushions and blankets can also be used to add color, vibrancy, texture, and warmth to a room so don't be afraid to play with many different types of colors, styles and textiles to create a warm, sophisticated and stylish layering system for your sofa.
Rearrange Furniture
Again it comes back to that niggling feeling, that our living rooms could look better, but we just don't know how, or where to start. Maybe you are completely satisfied with the furniture and decoration of your living room but there is just something missing. So why not play around a little with the layout of this room and see if you can't improve on the flow and feel of the space.
Moving your sofa so that it faces the fireplace or moving your desk so that you can look out over the garden may be just the little tweaks that your living room needs.
De-Clutter
De-cluttering is another way to revamp your living room. This is one of those 'easier said than done' issues as it's so easy to get attached to the items that we have in our different living spaces. However, transferring some items from the living room and placing them elsewhere in the house may free up some space to do something slightly more interesting. Likewise looking around the rest of the house for interesting and pretty pieces that might just set off the fire hearth or look perfect on your living room shelf can also make movements towards creating your ideal living room.
Get the Sewing Kit Out
Sometimes just knowing that we have made something by our own hand can make it very special and comforting. So why not look around your living room and see if there's anything you can create yourself. Making your own cushion covers is super simple and is a really cheap and cheerful way to inject your individual style and personality into your living room.
On a slightly larger scale look at the fabric on your sofa and consider whether it could benefit from being upholstered. Reupholstering existing furniture is a fantastic way to revamp your living room on the cheap. So look at the different options available for upholstering your sofas and armchairs and consider what new colors you'd like to inject into your living room. Then research local upholstery companies in your area that you can contact and talk through your ideas.