We've all heard that regular car maintenance is an important part of owning a vehicle. After all, a car is made up of a lot of different parts, and if one part starts to fail, it could affect how the whole car runs. But do you know the reasons why it is so important? Here are four great reasons why regular car maintenance is important.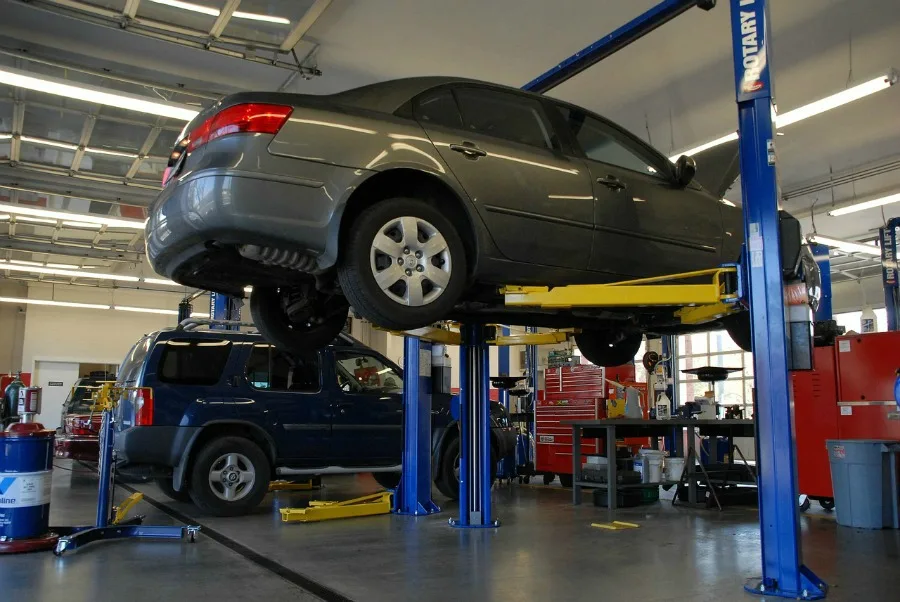 1. It Improves Safety
One reason why regular car maintenance is important is that it improves the safety of your vehicle. When your car is serviced on a regular basis it helps ensure that all critical components of your vehicle are functioning properly and efficiently. Every day people die because of traffic accidents secondary to issues such as poor tire tread, a faulty brake system, worn-out drive belts, and other mechanical issues.
In addition, a well-maintained car also lowers the chances of you breaking down on the side of the road in the middle of nowhere.
2. It Saves You Money
While it may seem like you are spending more money by taking your car in for routine maintenance, the reality is that sticking to a regular car maintenance schedule will save you money by helping prevent more costly repairs down the road. For example, the cost of replacing the timing belt before it wears out is much lower than it would be if you wait until it fails and causes additional damage to your car's engine.
Then there's the fact that a properly serviced car costs less money to operate than one that needs service. For example, properly inflated tires and clean filters will improve your car's fuel economy which in turn helps you save money on the cost of gas.
In addition, doing things like driving with little fuel, running with little to no coolant, or driving on tires with little to no tread, are all things that can and will increase the amount of money you will have to put into your car over time.
3. It Enhances Your Car's Performance and Reliability
Another reason why regular car maintenance is important is that it keeps your engine running smoothly and at its full potential. This, in turn, helps prolong the engine's lifespan. In addition, simple maintenance such as replacing the coolant and changing the spark plugs can make a big difference in how your car performs, too. Plus all other systems will run at their optimum levels when you keep them maintained.
4. It Helps Maintain the Value of Your Vehicle
There is a noticeable difference between a well-maintained car and one that has obviously been neglected. And if you are planning on using your vehicle's trade-in value to help you purchase another car in the future, how well you took care of it, both mechanically and aesthetically, is going to play a big role. If you have taken good care of your car, it'll have a higher market value and you'll get more on your trade-in.
Final Thoughts
As you can see there are lots of great reasons why regular car maintenance is important. It's definitely the best way to keep your car running longer, performing its best, and protect you against breakdowns and costly repairs. To find out the recommended maintenance schedule for your particular vehicle, check your Owner's Manual.
And when it's time for maintenance on your vehicle, make sure you take it to a trusted, reliable and professional mechanic like those at Craig and Landreth Chrysler, Dodge, Jeep, RAM in Crestwood, Kentucky. He or she will help ensure your vehicle is properly maintained so it runs its best.