This summer, skip the flip flops that fail to protect your feet and provide adequate support in favor of a pair of boots. Western boots are an awesome summer travel shoe, whether you're planning to take a road trip with friends or explore the outdoors. Here are some reasons why Western boots make the perfect summer shoes for your next travel excursion.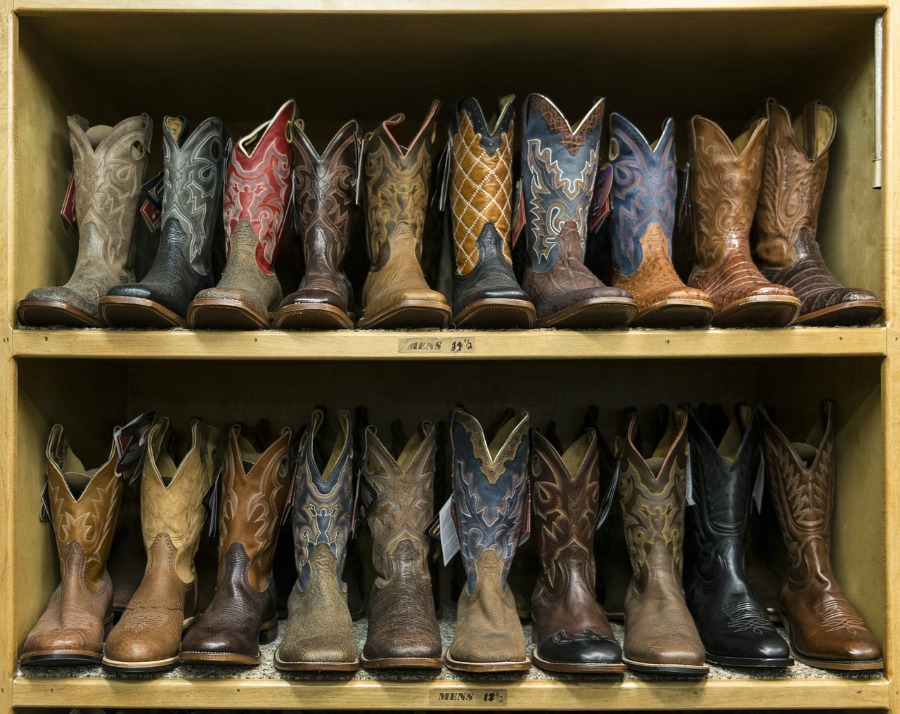 Durability
Western-style boots are durable, which means that they'll last longer than other shoes. While sneakers may have fabric that can rip or get caught in a long branch, most Western boots are made from leather. Whether you walk through the mud or city streets, dirt and debris won't damage the structure of the shoe. One pair of high-quality boots can last through several vacations over the years. Most sneakers, summer shoes, and sandals can't last that long.
Western Boots Have Added Support
The vast majority of summer sandals are simple shoes that can't offer adequate support for your feet and arches. Although they might seem airy, sandals aren't necessarily the best to wear in the rain, on long walks through retail shops, or dancing. Western boots can offer some arch and ankle support to reduce soreness and foot pain.
Waterproof
Western boots are more waterproof than other types of shoes. While you wouldn't want to wear boots in places where you need extra cushioning and support, they work exceedingly well in wet outdoor environments. This is partly due to the materials that they are made out of as well as their structure. Boots are made out of weather-resistant materials like leather or cowhides. They are naturally water-resistant as long as they don't stay submerged in water for too long. The calf-high tops of Western-style boots also let you walk through deeper water without getting wet. As long as your boots are well cared for and sealed, they will repel water better than most other shoes available.
Comfort
Although boots can look rigid, they can also be exceedingly comfortable. The key to finding comfortable boots is finding the right design for your feet and legs. Boots have rigid soles supported by more flexible uppers, making them the perfect durable and fitting shoe option.
If you like to travel, then find a good pair of boots for your trip. Your Western boots protect you from hard walking surfaces while supporting your ankle and calf for added endurance. Plus, they don't lose their support as you wear them in. They only get softer for a better, more relaxed fit. However, they won't wear out on you during your trip.
Western Boots Style
There are many styles of boots to choose from. You can find ones with shorter uppers that cut just above the ankle or extended Western-style uppers. There is a lot of fine work that goes into the design of boots as well. Boots are usually handcrafted by skilled leather craftsmen. The intricate details are rarely the same on any two pairs, making it easy to find a unique set of boots that fit your style.
If you like Western boots, there are many to choose from. Finding the right pair can make traveling much easier and more enjoyable. Before your next trip, try on a few new pairs of boots to see what works best for you.