If you pay attention to fashion, you know that trends are always coming and going. One year, it's about all this style and those colors but the next year, everything has been reversed. But, looking for the year's summer fashion trends is still a great excuse to get out of the house and go shopping.
Dragging a boyfriend, husband, fiance or even a male friend can be a drag for both you and him. They usually don't appreciate the concept of browsing and tend to find the nearest place to sit down and give non-committal answers when you are asking for feedback.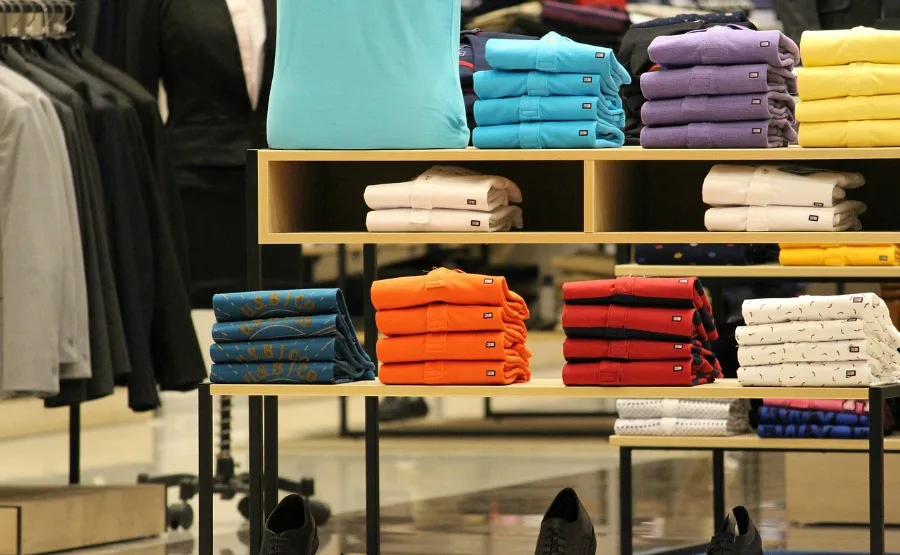 Shopping for him can be even worse, as he is most likely more concerned with getting back to watching the game than this year's summer fashion trends. The first thing that he sees that's the cheapest and fits is the automatic winner.
But you want him to at least try. The same shirt that's been worn three days in a row isn't going to cut it for your friend's gender reveal party. Even if you can't make him go shopping, here are some of the new summer fashion trends that will have you both looking great.
Simple T-Shirts
It's summer and it's going to be hot and sticky outside. And the quickest way to ruin a good summer mood is by constantly pulling at one's shirt, trying to wick the sweat away.
That's why one of the most popular summer fashion trends stays the same year after year – the t-shirt. When shopping for summer tees, you should look for simple t-shirts that are made out of lightweight material. Even though you may have always been taught that white was the best for staying cool, that's not always true. Overall, just keep it simple. Sometimes the easiest things are the best things.
Shorts
Just like with t-shirts, you should be looking to keep the shorts style simple. This is especially true for those who have significant others who would rather not wear bright colors and flashy outfits.
A nice pair of khaki shorts is great for someone who can look good and not feel like they're dressing up as the human version of Ken. Denim shorts were, and have always been, another good choice. It's best to keep it simple. Don't forget to look at any potential accessories as well.
Speaking of Accessories
For the bright and sunny days of summer, he's going to need a pair of nice sunglasses. Sure, he has that old pair that he uses when walking the dog or playing beach volleyball, but a nice new pair of stylish sunglasses can really add some pizazz to the right outfit.
This year, round sunglasses seem to be all the rage, and for good reason! They go well with just about any face shape and add that classic look to just about anyone. If your significant other isn't a big fan of those, you can always go back to an old favorite: aviators. These style sunglasses always seem to be one of the hottest summer fashion trends, plus they provide a little more protection from the sun as well.
Another of this year's summer fashion trends are hats. A hat is always a great option for summer, especially if he doesn't like to wear sunglasses. While he may be tempted to grab his old Dallas Cowboys hat he's had since he was 12, there are plenty of classy baseball cap options out there.
Moving away from the head and down to the arms, men's bracelets are becoming more and more trendy with each passing year. Especially in the summer!
As a final reminder, if he's looking for a new watch make sure and get one that's water resistant.
Pants and Coats
While those who hate the cold may scoff at the idea of wearing anything long-sleeved past June 1st, it can still get chilly when the sun goes down, especially in and around coastal areas.
Bomber jackets are light, fashionable and quite easy to carry around. They are also perfect for all sorts of situations as they toe the line between fancy and casual.
Another of our summer fashion trends for men are chinos. Chinos are a great, lightweight material that never seems to go out of style and come in a variety of colors. If your man is a jeans man through and through, look for some lighter colors. Not necessarily because of the heat, but because they'll do better with his other summer outfits.