76th & Newbury: Celebrate and Commemorate Life
Whether it's your wedding, the birth of your first (or second, or third!) child, or the vacation of a lifetime, we all want to preserve our most special memories in unforgettable ways. 76th & Newbury makes it easy to commemorate life's most precious moments with their beautiful custom artwork and designs.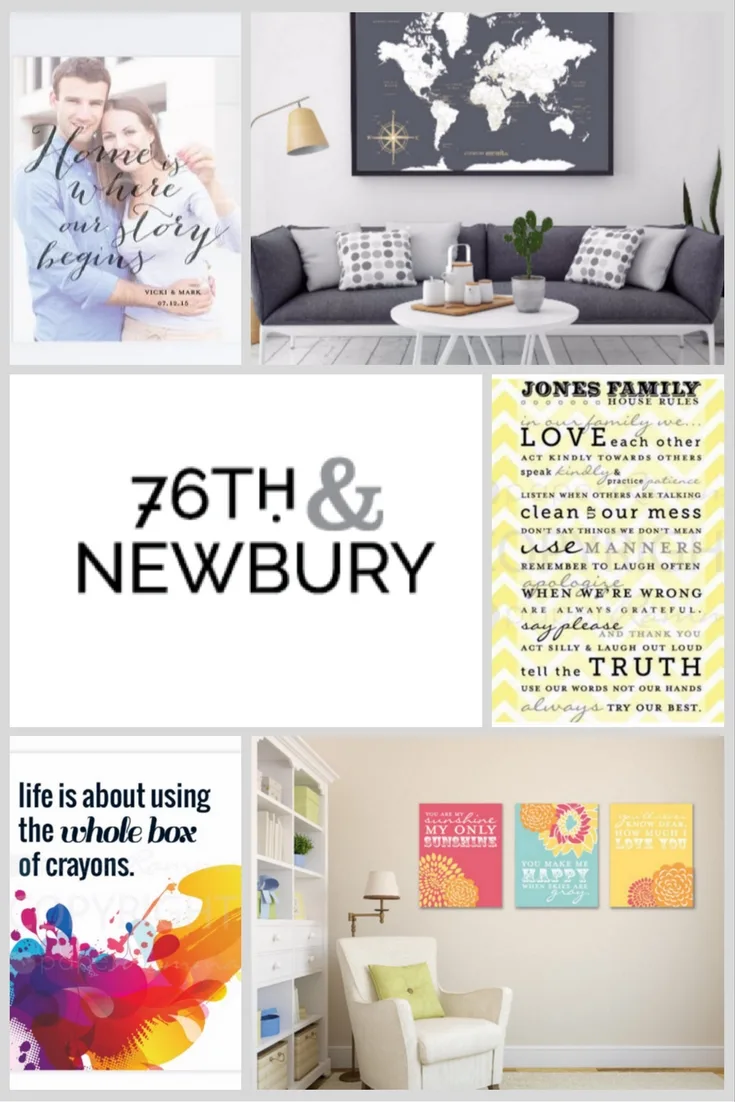 In fact, 76th & Newbury takes customization to a whole new level with complimentary, personal Design Guru's who are there to work with you from start to finish on creating the exact design you want; whether it's for your home, nursery, wedding or any other special occasion. Customize colors, add personalization, and in some designs, you can even customize your artwork with a meaningful quote of your own.
Wedding Memories
From bridesmaid gifts to photo quote art keepsakes, 76th & Newbury has everything you need to preserve every moment of the bride and groom's special day. One of their most popular wedding items – and my personal favorite – is the Guest Book Tree. This unique guest book is actually an art print that can later become part of your home decor! Guests interact with the Guest Book Tree by signing their name or writing a message on each leaf. And with 50 to 200 leaves, there is plenty of room for even the largest wedding.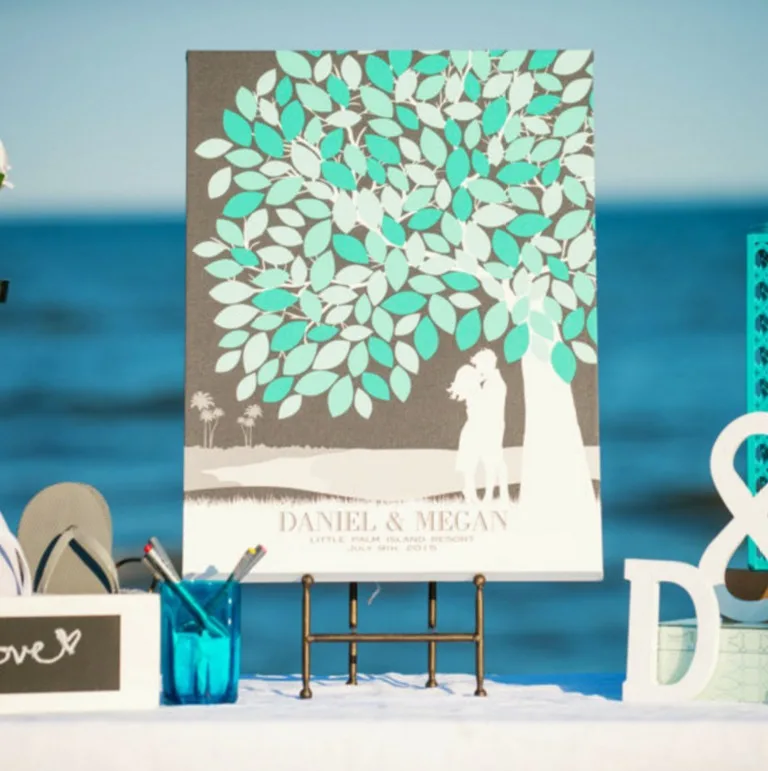 Best of all, these modern guest books are 100% customizable, and in more ways than just adding your name! Once you place an order, you are paired up with a design guru who guides you from start to finish in creating the perfect design. You get to choose your own custom color, add special quotes, change elements of the design – and you even get your own custom drawn silhouette of you and your new spouse, with or without a meaningful cityscape in the background!
The Birth of Your Children
Celebrate and commemorate your children with 76th & Newbury's one-of-a-kind nursery decor collection. Choose from a huge variety of custom-made art prints in lots of fun themes ranging from the alphabet to zoo animals.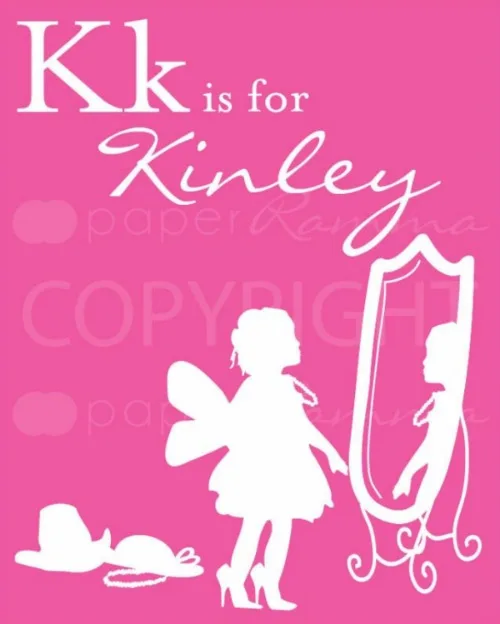 I absolutely adore the 'Alphabet Silhouette' Print which can be custom-designed to fit your child and your decor. You can choose from Giclée print or canvas, 3 different sizes, tons of silhouettes, and then work one on one with a Design Guru to customize the colors and add even more personalization.
Your First Home
With literally 100's of custom home prints from which to choose, 76th & Newbury's home collection makes it easy to turn your house or apartment into a home. Whether you like modern, abstract, animal prints or florals, you're sure to find the exact prints you want. They even offer digital downloads to create your own works of art!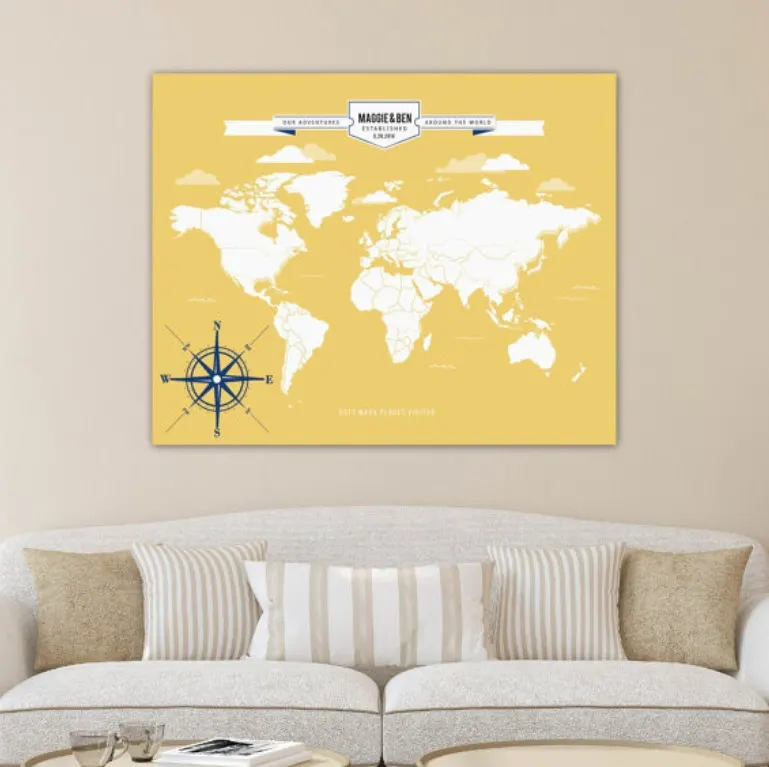 Add decor and remember your travels with this incredibly neat Interactive World Map! Travel is one of the greatest joys in life, and some of your best memories come from your vacations. With this interactive map you can place a pin on the location you've just returned from and keep up with all your wanderings at a glance. Choose from canvas (recommended) or Giclée art print, pick the perfect size and color, and then work with a Design Guru to add your name, a special quote and more!
Special Holidays
Make holiday memories that will last forever with 76th & Newbury's Elf Guru, Toodles, and his collection of Elf products that will make your holiday elf season extra fun and extra easy! This primarily printable collection of Elf products is filled with funny Elf antics, including Elf Progress Reports, Elf Warning Notices and Attention Notices, Santa Stationery for Elf, and all sorts of kits filled with exciting holiday adventures and activities that only Elf Toodles could think up.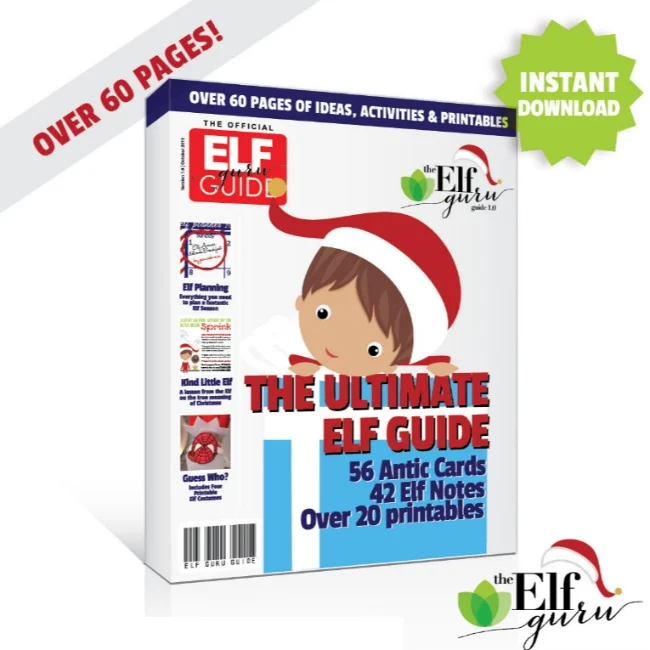 The Ultimate Elf Guru Guide has everything you need to bring a little Elf joy to your family holiday! With over 60 pages of Elf Ideas, from Elf Antics and notes to planning tools, printable costumes, and even Elf recipes, your children will be too busy having fun to worry about being on Santa's Naughty List! Plus, you also get the Kind Little Elf Kit free printable digital guide with ideas on how to set up your Elf each night, fun cards that coordinate with Elf Antics and help Elf communicate with your kids, and so much more!
Let 76th & Newbury help you celebrate each of life's most precious moments! In addition to many unique and gorgeous decor pieces, 76th & Newbury also offers a flat rate shipping fee of just $8.95!
Connect with 76th & Newbury