How to Make Your Car Safer for Driving in Bad Weather
When the weather turns bad, the last thing you want to do is get in your car and drive. But, unfortunately, staying at home isn't always an option. And while driving in bad weather can be scary, it can also be downright hazardous. Not only do you have to deal with low-visibility conditions, you also have to worry about the unexpected situations you may encounter while driving. Rather than getting on the road and worrying about what may happen, prepare yourself with the following four things you can do to make your car safer for driving in bad weather.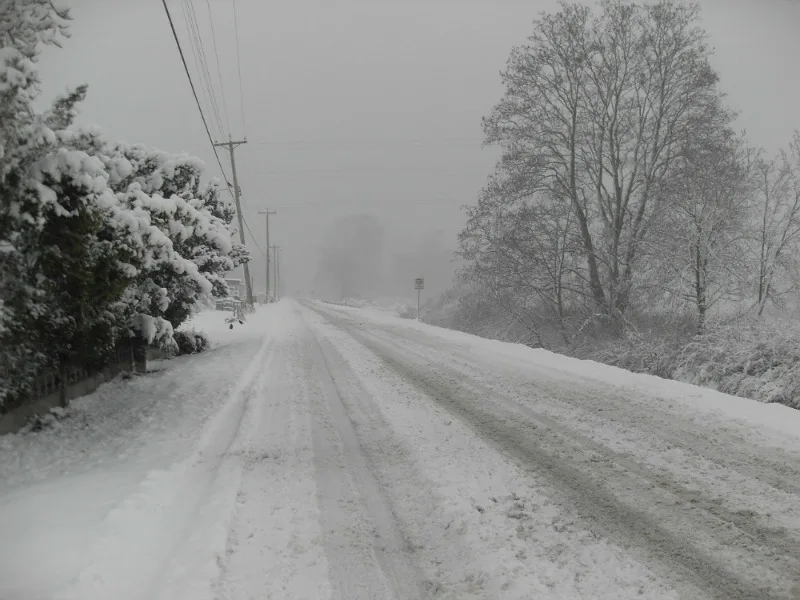 1. Regular Maintenance
Staying safe while driving in foul weather all begins with keeping your car properly maintained. Everyone knows the importance of regular maintenance to keep your car running, but not many consider the fact that it can make your car safer for driving in bad weather. Even if you're already following the manufacturer's suggested maintenance schedule, it's still a great idea to go for a tune-up at the change of each season.
While most of the following maintenance you can do yourself, if you're not comfortable working on cars take your vehicle to a licensed mechanic like those at Kayser Ford.
Check your car's fluids including oil, transmission, coolant/antifreeze and brake fluid and change or top off as needed.

Inspect the exhaust system for leaks.

Ensure all lights are working including high and low beams, brake lights, turn signals, and hazards. I

Replace the windshield wipers if they look ragged or aren't clearing water well from the windshield.

Make sure that your defogger/defroster and heater are operating normally.

Your tires play a huge role when it comes to driving in poor weather. Make sure each tire has plenty of tread, and that there are no nail or screw heads. Check the air pressure to ensure they are inflated to the recommended level. Be sure to do the same for your spare tire. Get your tires rotated according to your vehicle's maintenance schedule.
2. Invest in Snow Tires and/or Chains if You Live Where it Snows Often
For many of us, all-weather radial tires are sufficient to keep our tires gripping the road as we drive. But for those that live in mountainous areas that get a lot of snow, you might want to consider investing in a set of snow tires or snow chains for your tires. Keep in mind that some states require chains at certain times of the year, while others don't allow them in certain locations. If you are unsure about your state's laws, you can find out by doing an online search.
3. Buy salt, sand or litter
Another tip for those living where it often snows and/or ices. Invest in a bag or salt, sand or litter to keep in your trunk during the winter. These can prove vital when your tires can't get enough traction because of ice or snow. If you find yourself stuck, clear away any loose snow with a shovel, then pour a thin layer of either material directly in the path of your tires. Next, slowly apply the gas and you'll be able to get on your way.
4. Keep a Car Emergency Kit at All Times
While you may already have a car emergency kit with the basics, there are a few more items you should add that can make all the difference when you're caught in bad weather – especially snow and ice. First of all, your basic vehicle emergency kit should include a fully stocked first aid kit, a flashlight, an instant cell phone battery recharger, a small tool kit or multi tool, reflective triangles and/or road flares, and a tire jack and tire sealant in case of flats. Jumper cables are another must, but you should also consider getting a battery recharger that doesn't require another car.
For bad weather, you should also consider adding an ice scraper, small shovel, a tow rope, an emergency radio, high energy foods such as nuts or energy bars, and water. Additionally, you should keep a blanket and some extra warm clothing. While the likelihood of you needing to use your kit is low, it's always better to be safe than sorry.
There is no doubt that driving in bad weather can challenging, but by following the above tips you can make your car safer and make it a better experience.