Bullock's Buzz on Birmingham – Catenya on ABC 33/40's Talk of Alabama
4th of July, Made in America
We're back! We may have skipped the last two months Birmingham, but we are back today with some of Catenya's hottest finds this summer! The 4th of July is only days away, and what better day to focus on products made right here in the USA. Today on ABC 33/40's Talk of Alabama, Catenya shared nine of her favorite products that are all Made in America.
​1. Beach Frames – save your precious summer memories in one of these beautiful handcrafted custom picture frames made from reclaimed wood. Choose from a collection of lovely frame styles including Shabby Chic, Cape Cod, Beadboard and more, all proudly made in Atlantic Beach, Florida, U.S.A. Frame your favorite summer memories in bordering colors that are reminiscent of the ocean. They also have a fabulous selection of furniture and accessories, pillows, home decor and more.
2. WineGreeting.com – send a creative and personal greeting to someone special on a delicious bottle of California wine made with the best fresh squeeze grapes. Choose from Chardonnay, Merlot, Cabernet and Syrah wines. It's as easy as 1, 2, 3. Simply select the occasion, customize your bottle using a custom wine template with your own text and pictures, then check out! You can even select the color of the hand-dipped wax cork! All bottles ship in environmentally friendly boxes from San Diego, CA​. What a sweet summer treat, and a perfect hostess gift!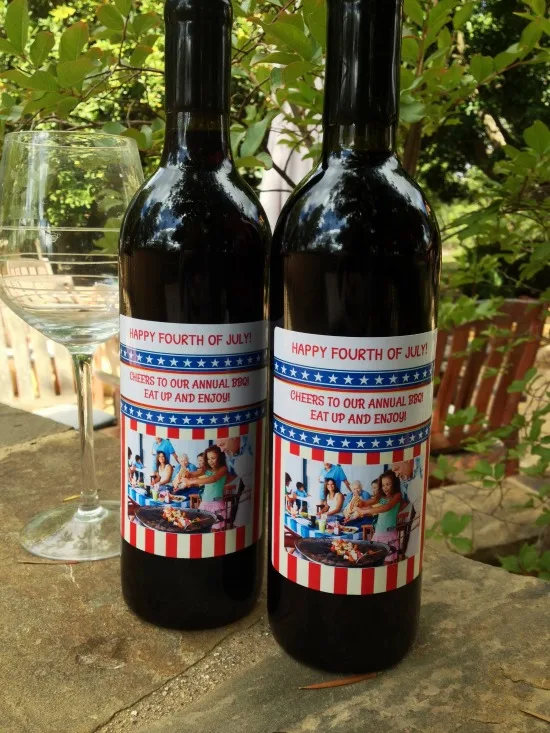 ​3. Henry's Humdingers – created by Henry Miller of Deming, WA at the young age of 17, these delicious natural condiments are made of raw honey & spices. The Henry's Humdingers line has 4 different unique blends each of which subtly describes people in his life such as "Diabolic Dad" Habanero & Lime Raw Honey Blend, "Grumpy Grandpa" Spicy Red Pepper & Garlic Raw Honey Blend, "Phoebe's Fireball" a Chipotle Chile/Cinnamon Raw Honey Blend and "Naughty Nan" a Spicy Pepper & Ginger Raw Honey blend. These condiments are sure to put some fire in your summer cookouts!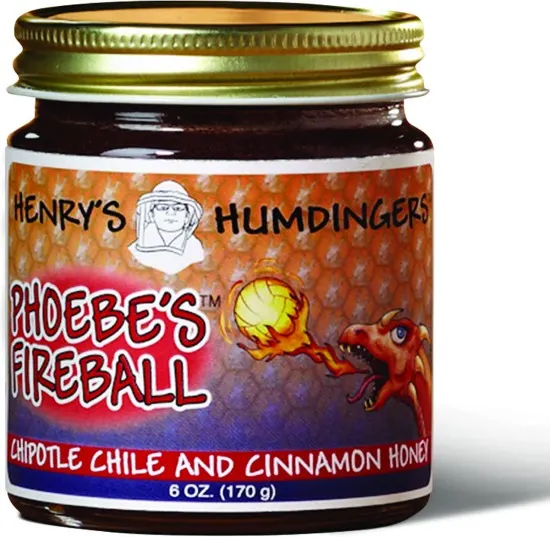 ​4. Colorscience – a fabulous collection of mineral makeup and products that help you achieve a clear, even complexion and protect your skin from the damaging effects of the sun. The Colorscience Sunforgettable mineral sunscreen powder brushes in SPF 30, 35, and 50 are light and glide on silky smooth; plus the compacts fit perfectly in your purse. Check out their entire line of lip glosses, eye shadows and more – all formulated to protect your skin from the sun's harmful rays. Made in Houston, Texas.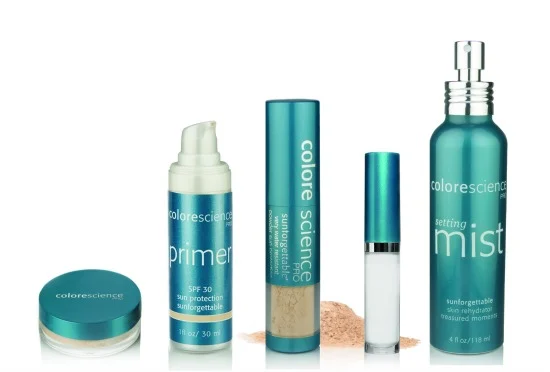 ​5. Yes To – a full line of all natural beauty products including paraben free shampoos, conditioners, body butters, and daily SPF skin care whose ingredients include organic carrot, cucumber, tomato and Dead Sea minerals. The Yes To Carrots Facial Towelettes are the latest addition to the line, and are fragrance free gentle cleansing facial wipes. Dermatologist-tested, they are great for normal to dry skin types looking for a nourishing formula without the scent. Products made in San Francisco, CA.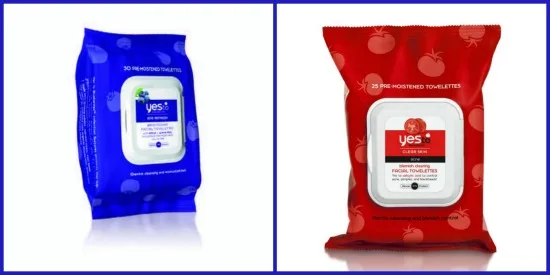 ​6. TwoAlity Outdoor Boots – two fashion-forward Columbia, MO twins came up with the idea for these clear outdoor boots with interchangeable liners. Forget buying multiple pairs of boots, now you can change the style and look of the boots by simply changing the liner! A concept that allows you to match any outfit or outdoor occasion! All products from the soles to the liners are made here in the USA.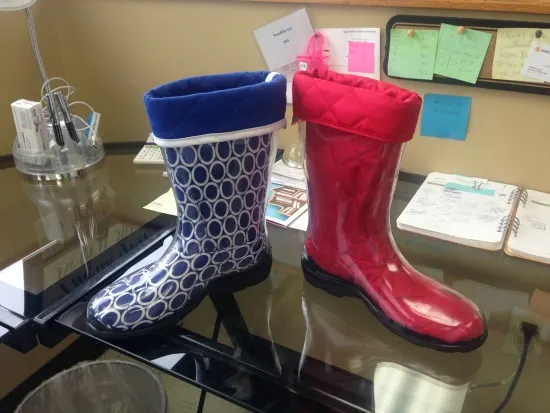 ​7. Diamond Candles – a collection of handmade, soy wax candles with a surprise inside! Each candle is guaranteed to have a ring valued anywhere from $10 to $5000 in value! Available in a wide selection of delectable scents, including Watermelon Wedge whose sweet scent will bring back lots of memories of fun in the sun! Diamond Candles are manufactured in Durham, NC.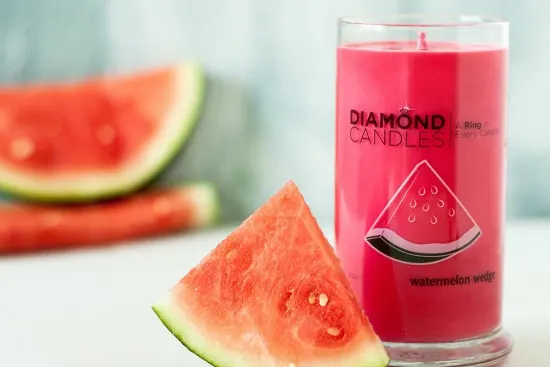 ​8. Snappers Chocolates are a throwback to turtles except these are made with a combination of salty pretzels, buttery caramel and rich, Edward Marc gourmet milk chocolate. Available in several varieties these delicious snacks make the perfect treat to serve at parties or while watching the fireworks. Made in Pittsburgh PA.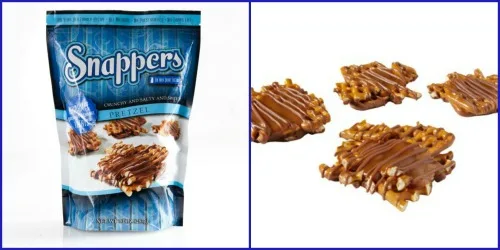 9. Family Feud by Endless Games is just one of many fun and exciting games made by this company comprised of several industry veterans. Their collection of games including card, dice, party, word, strategy, survey, trivia and pop culture games perfect for anyone aged 3 to 103! Family Fued is the board game version of the popular classic TV game show, and is chock full of survey questions that will challenge each member of your family. All games are made in Freehold, NJ.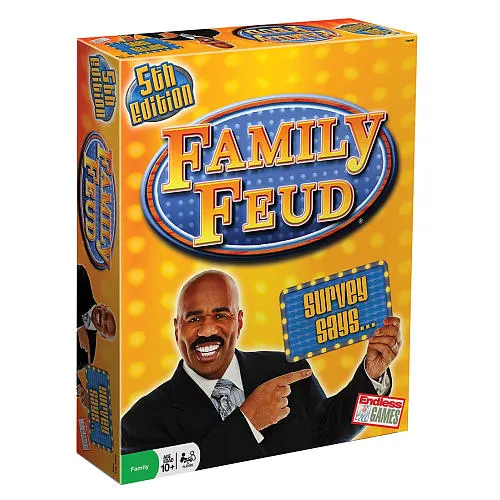 For more information on these fabulous finds, including where to buy and prices, check out Catenya's Style Gift Guide: Made in America Fab Finds. If you are looking for more fabulous finds on everything from fashion to gifts, be sure to catch Catenya next month on ABC 33/40's Talk of Alabama which airs at 9:00 am CST; you can usually watch Catenya's segment within the first fifteen minutes. Get ready for some more amazing finds next month!