From hiking the beautiful Blue Ridge Mountains to swimming in the Blue Ridge Lake, North Georgia offers travelers a variety of diverse outdoor experiences and plenty of breathtaking scenery. Here are 5 awesome North Georgia road trips for nature-lovers.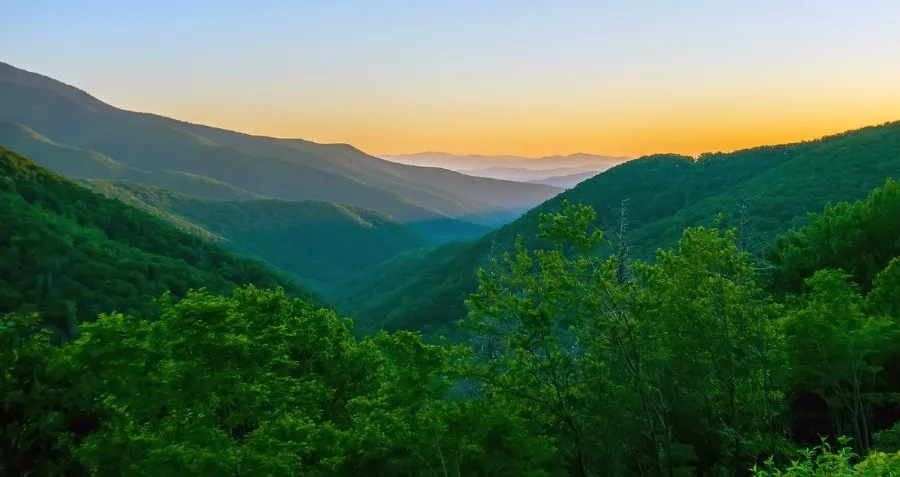 With everything looking so different this summer, many people are afraid of taking a summer vacation. However, people are also tired of being cooped-up and are yearning to leave their quarantine behind. And while travel may be limited, one of the safest options for escaping COVID-induced cabin fever — while still staying safe — is a home-state road trip for nature-lovers.
The South is filled with so much beauty! From Texas to Louisiana to South Carolina, there is so much natural beauty to be seen! After sharing some of my favorite home-state of Alabama road trips, I've turned my sights on Georgia.
Each of these locations in Georgia features outdoor activities that make it easy to social distance. However, please remember to be responsible when visiting any of these places by bringing your mask and keeping six feet between you and other people.
So pick a spot or two, pack a few things, and get ready to go!
Cloudland Canyon State Park, Rising Fawn
First up on our list of North Georgia road trips for nature-lovers, is Cloudland Canyon. Located on the Western ridge of Lookout Mountain, Cloudland Canyon State Park is one of Northwest Georgia's largest and most scenic parks. Featuring thousand-foot deep canyons, dense woodland, caves, cliffs, creeks, wildlife, cascading waterfalls, and more, this beautiful park offers ample outdoor adventures just waiting to be experienced.
Tallulah Gorge State Park, Rabun and Habersham Counties
Tallulah Gorge State Park is another must-see North Georgia road trip for nature-lovers! With 2,689-acres of natural beauty, Tallulah Gorge State Parks offers visitors plenty of outdoor adventures! Located along a stretch of the Appalachian Trail, you can spend the day hiking, biking, testing your archery skills, fishing, boating, and more. Known as one of the most exciting places to explore in the North Georgia Mountains, this state park is an outdoor-lovers paradise!
Yonah Mountain, Near Helen and Cleveland
With breath-taking, sweeping views, Yonah Mountain is one of Georgia's hidden treasures. It's also another must-see stop on our list of North Georgia road trips for nature-lovers! Hike along the 5-mile roundtrip trail through a forest filled with wildflowers, and be sure to bring your camera for when you arrive at the summit because the view is one you will want to remember!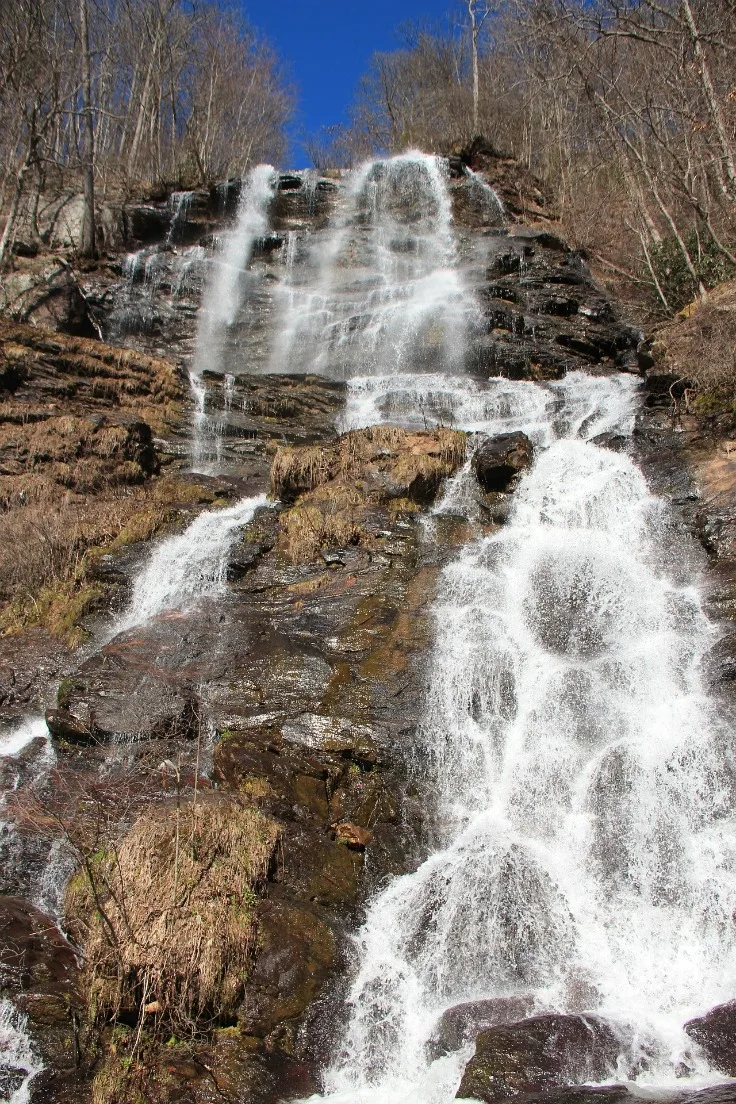 Amicalola Falls, Dawsonville
At nearly five times the height of Niagara Falls, Amicalola Falls is a sight to see! You can view the magnificent 729-foot falls from an easy-to-hike, flat 1,250-foot path or you can climb the steep staircases. The park also offers miles of hiking trails including the southern tip of the Appalachian Trail and gorgeous views from Springer Mountain.
Blue Ridge, Georgia
Last, but definitely not least on our list of North Georgia road trips for nature-lovers is the quaint town of Blue Ridge. This small town is a mountain-lovers paradise. With sweeping views, mountain-surrounded lakes, and one of the most famed suspension bridges in Georgia swinging over the rapids of the Toccoa River, there's plenty to do in and around this beautiful mountain town.
Rent a cabin and spend a few days hiking the Benton MacKaye Trail, visiting waterfalls, fishing the lake, riding the Blue Ridge Scenic Railway, and tubing down the river.
Before Your North Georgia Road Trip for Nature-Lovers
Before leaving on a North Georgia road trip for nature-lovers, you want to make sure your car is ready for the trip, too!
About a week or two before you leave, schedule a service appointment with a trusted mechanic, like those at Volvo Cars Mall of Georgia, in Buford. This way any necessary maintenance will be completed, and you can relax and enjoy your summer road trip!