Life is stressful. If you are looking for some simple ways to reduce stress in your life, you've come to the right place! Today I am sharing some simple stress reducers I use in my own life and the products that help me do so.
Women are amazing! We know so much and are able to handle so much. And we are so much more than many realize. We are moms, wives, friends, cooks, meal planners, cleaners, organizers, chauffeurs, nurses, doctors, teachers, role models, a shoulder to lean on – seriously, the list of all the roles we play, sometimes several in a single day, just goes on and on and on.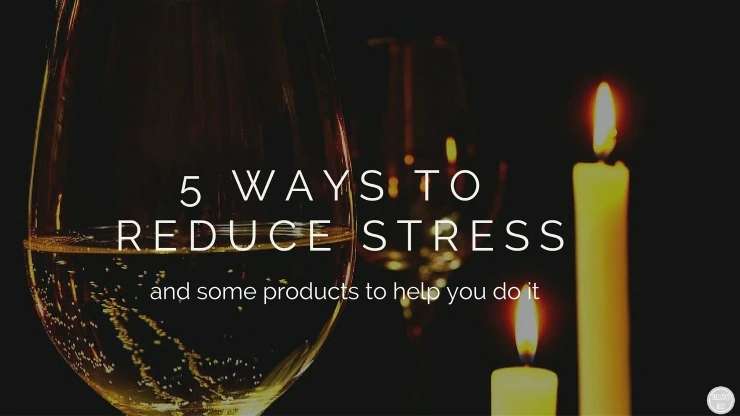 Living all these roles leaves very little time for ourselves, and it also can lead to an incredible amount of stress. Since April is Stress Awareness Month, I figured there's no better time to share some of my most effective ways to reduce stress, along with a few of my favorite, time-saving and convenient products; all of which can help you manage a little bit better and let that stress slide ride off your shoulders!
5 Ways to Reduce Stress and the Products to Help You Do It
The majority of my stress comes from having too many things to do and not enough time to do it in. So when I find products that can help me save time, I am all for it! Here are four of my favorite products that help shave some time off of my daily tasks, leaving more time for me and some stress-relieving activities (which I share below).
Four Favorite Convenient and Time-Saving Products
1. No Time to Cook? Consider Meal Plans
Going back to our role as moms, wives, cooks and meal planners: sometimes life gets so busy it's hard to find the time to plan and prepare a healthy and fulfilling meal each and every morning and night. When I know I am going to have an insanely busy week, I'll turn to Veestro.
Veestro is one of the country's top plant-based meal delivery programs that provides a much-needed mealtime solution to busy families. They offer fully cooked healthy-plant-based meals created from wholesome ingredients that are ready to heat and eat. Now I know what you may be thinking, frozen food – forget it! Well that's where Veestro stands out.
At Veestro, everything is made fresh, using all-natural, organic ingredients that contain no preservatives or animal products. The meals are high in protein and fiber, packed with nutrients and simply delicious. They can last up to 8 weeks in your freezer, and they completely eliminate the need to chop, cook or clean anything. Their menu covers every taste, even for the pickiest eaters in your family. And they also offer a gluten-free menu, weight-loss menus, juice cleanses and more.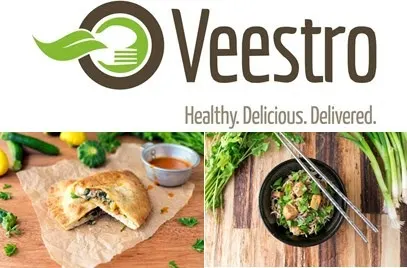 2. Save Time on Cooking Clean Up
On those nights when I do have time to cook, my T-fal OptiCook cookware helps saves time when it comes to both cooking and cleaning. I can't tell you how much I despise spending extra time trying to remove cooked-on food from my pots and pans, and nothing is worse than cooking a meal only to be called away to deal with the kids while the foods burns to the pot.
The T-fal OptiCook features Thermo-Spot™ technology which lets me know when the pan is perfectly preheated to seal in flavor and help prevent burning. And since the interiors are non-stick, cleanup is a breeze!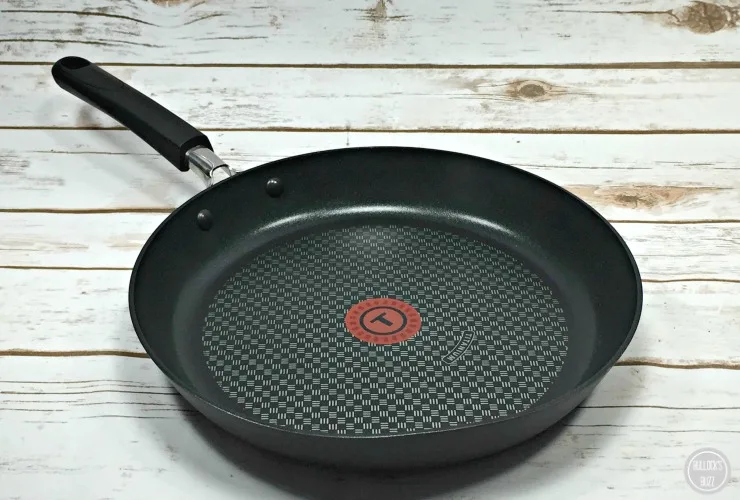 3. Make Mornings Less Stressful
Mornings can be one of the most stressful times of the day. One of the ways I like to make my mornings less stressful is to make sure everyone has their bags and backpacks packed, and the clothes they are planning to wear picked out the night before.
I also go ahead and make everyone's lunch the night before. You'd be amazed at how much time this can save, and how much confusion can be avoided! When I pack their lunches, I like to make sure everyone has something healthy to snack on, and one of our family favorite's is Viki's Granola.
Viki's Granola not only tastes great, but it's also gluten-free and made with 100% all natural ingredients. It's tasty, filling, and healthy. It also comes in these incredibly handy 1.5-ounce On-the-Go Packs which are not only the perfect size for snacking, but fit easily in a lunchbox, purse, or gym bag. Viki's Granola On-the-Go Packs are available in Original, Blueberry Almond, and my personal favorite, Maple Cranberry!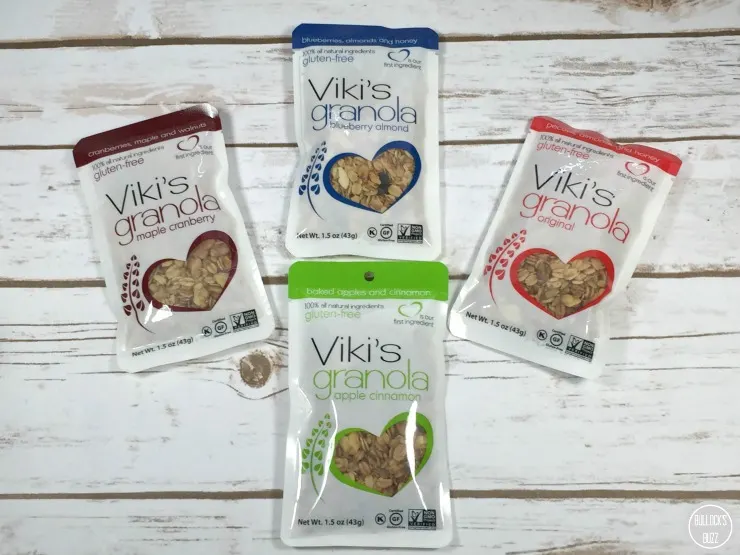 4. One Product, Tons of Uses
Since we are on the topic of cooking and convenience… recently I finally gave in and started using coconut oil. Honestly, when I first heard of it, it did not sound that appetizing to me – at all. But now I am glad I use it, and one of my favorite things about it is its versatility!
Coconut Oil is the king of versatility. It can be used for practically anything including cooking, baking, flavoring, health, and even beauty! Yep, you read that right – beauty! Coconut oil has a plethora of beauty uses and hacks, some of which have not only saved me time but have saved me from having to run to the store for something I ran out of. I've used it as a natural moisturizer, a hair conditioner, and even as a make up remover. It's incredibly convenient to have around.
And speaking of convenience, check out these single-serve Carrington Farms Organic Extra Virgin Coconut Oil Paks! Each Pak contains 1 tablespoon of organic unrefined cold-pressed coconut oil – the perfect amount to use for so many things!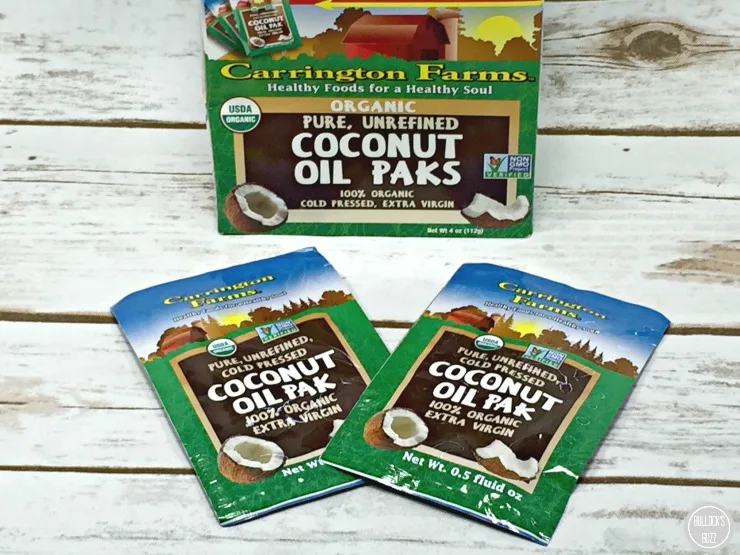 Five Simple Ways to Reduce Stress
I have shared some of my favorite time-saving products with you, so now I am going to share five of my favorite ways to reduce stress.
1. Exercise it Out
We all know exercise is good for us in many ways, but it is also a fantastic way to relieve stress. You don't have to join a gym either. Go for a walk. Do yoga. Ride a bike. Do some type of physical activity even if it is just for 10 or 15 minutes. It really helps; I promise!
Can't get away from the kids? No problem. Make exercise a family activity! Gather everyone together and go for an after dinner walk or bike ride together. Take a hike and picnic in the woods on the weekend. Go swimming.
2. Get it Out of Your System
Find a way to get those feelings of stress, anxiety, sadness, anger – whatever – out. Whether you talk to someone, draw, sing, write, play a game with the family, or even dance like a mad woman, find an outlet for that stress.
It's hard for me to talk to people about my feelings, so what works for me is writing it out in a personal journal. Finding even just 5 minutes where I can sit down with my journal and write really helps alleviate anger, sadness and even stress. Find what works for you!
3. Unplug
The American household is a loud, active, and noisy place, thanks to our phones, radios, televisions, gaming systems, CD players, computers, and tablets. When I feel overloaded, I try to turn down the background noise by turning off some of those noisemakers. I skip watching the news, and I tell everyone to find something else to do (they shouldn't be online so much anyway). I then take a few deep breaths and revel in the relative quietness.
If there is still too much noise, I will take a few minutes to step outside on our back porch. I then focus on listening to nothing except the sounds of nature. You'll be amazed at the difference a little less noise can make.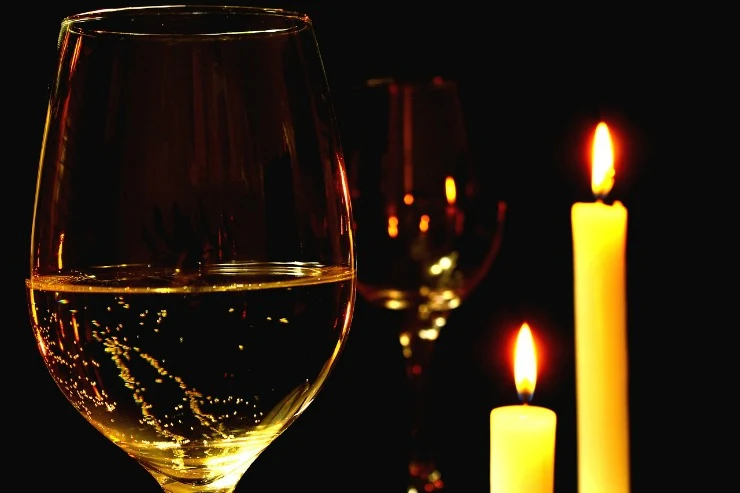 4. Schedule Date Nights
I know it can be hard to find time for just you and your spouse, but it is something that must be done. Not only for the relationships' stake, but for your own sake. Taking time together, to remember what it was that bought you together in the first place, can be incredibly relaxing and revitalizing.
Try to schedule at least one date night a month, more if possible. And, if you cannot find a babysitter, get creative and make a date night at home after the kids have gone to bed.
Plus, a date doesn't have to cost anything — take a walk, go to the park, watch a rented/streamed movie, or even just sit in the car in your driveway with some wine and cheese – they all can make for a great date!
5. Make Time for Yourself
If I didn't find a way to make time to take care of myself, I'd go crazy. We all would. After all, we cannot care for others if we don't take care of ourselves. So whether you do an in-home spa day while the kids are at school or asleep, schedule a real spa day out of the home, or even just have your nails done, make it a priority to schedule some 'me' time at least once a week. It really helps!
What are some of the products you use or things you do to help reduce the amount of stress in your life? Share with us your favorite ways to reduce stress in the comments below!