More times than not, a home's entryway can be neglected as being a central focal point prior to entering a home. However, it is often the first thing s person sees when they enter your home. And we all know how important a first impression can be. Luckily, there are several ways to improve your entryway significantly. Here are six simple ideas to improve your entryway that you can take advantage of right now.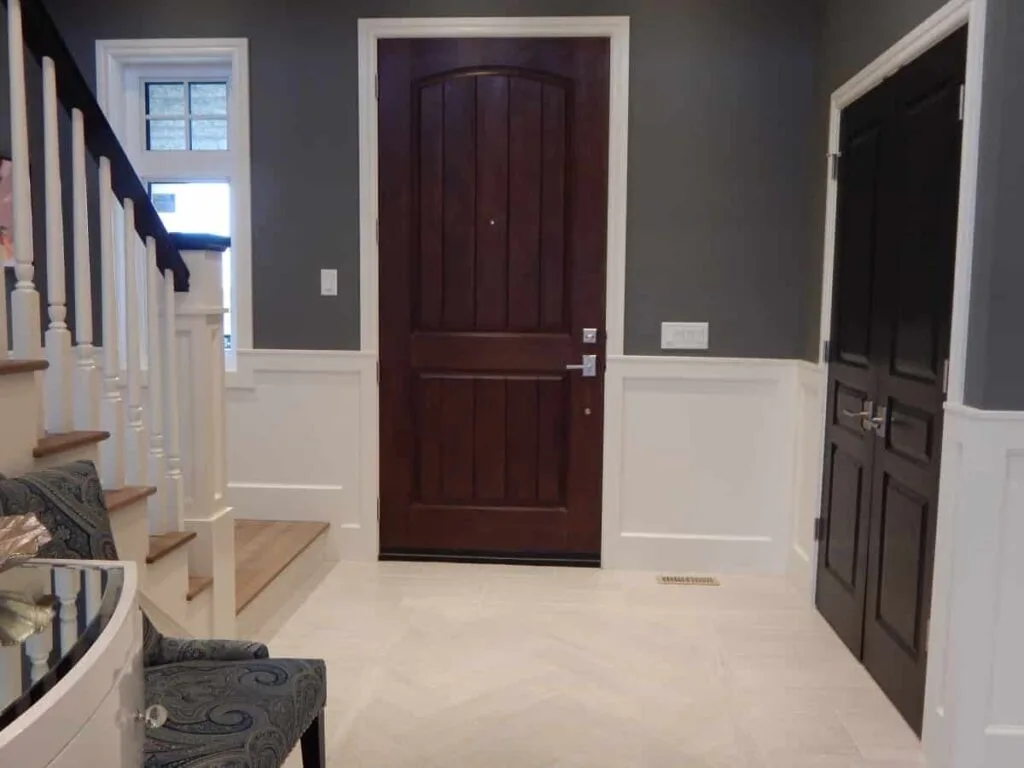 Focus Around the Entryway
The first way to improve your entryway is to create a focus piece. Incorporate the bare walls and ceiling to create a welcoming feel. Show off the style you created throughout your home. A great example would be to consider hanging one or two foyer chandeliers. You can also hang some interesting framed photos on the wall. Your entryway can also be a great place to show off that souvenir collection that you obtained from your travels.
Keep the Entryway Organized
A lot of times the entryway can become messy. Luckily, this does not always have to be the case if you use a storage system. A storage system is an easy way to improve your entryway and will instantly eliminate the mess and leave your entryway more inviting. Make a place for everything in your foyer and be sensible while you design your entryway.
Include a Bench
Including a bench is another way to improve your entryway. Having a piece of furniture that guests can relax and sit on will make your entryway more welcoming and comfortable. It can also provides a comfy spot to sit while people remove their shoes. By providing a seat, your guests and family not only feel comfortable but will also get a sense of convenience from the moment they step foot inside your home. Having a place to put your shoes on and review your mail provides a nice functional method. Plus, if you bring in the type of bench that can act as storage, it will also provide extra storage space.
Use Definition for the Entryway
Another easy way to improve your entryway is to define it. There are many things that you can use to give your entryway definition. A few examples include a rug, bookshelf, or even a table against the wall. Defining may not always be easy if your home has an open floor plan. By having pieces that offer definition, your guests won't get confused as soon as they enter.
By placing a rug or table, they can separate the entryway from the rest of the room. Your guests will also know where their shoes and coats can be placed. If your home's foyer is not big enough to accommodate a bookshelf or chair, then paint the area using colors that are daring and different from the rest of the room.
Hang a Mirror for Light Reflection
Hanging a mirror not only will help to spread the light around but it can also open up your foyer and make it seem bigger and more airy than it actually is. It's also a very simple way to improve your entryway. This is good when a space is already suffering from little light or is small. A mirror will make the light bounce and give the impression of a brighter entryway.
If your front entrance door has windows, then you will be able to pull it off easily. Depending on where you situate the mirror, it will allow you to increase the amount of light naturally so that you space will become bigger.
Appeal to Your Visitors
Keep in mind that the home's foyer needs to be appealing to your visitors so that they feel welcomed. Making the first impression goes a long way with the entrance. Provide them with a way to store their items temporarily while visiting, like on a coat rack or a coat closet near the door. Also, you can freshen up the air by using scented fragrances to match the beauty of your home.
As you look and consider ways to improve your entryway, you need to ask yourself what impression you would get if you walked through the door as a guest. When you are satisfied with the results of your foyer, you will know that your guests will also be happy to see such a warm and welcoming site.