Winter's cold days and long, seemingly endless nights can try a person's soul. So much time with so little to do. But the winter months don't have to feel like bottomless pits of boredom. Quite the contrary. All it takes are some fun winter DIY projects.
You can harness all that time inside with creative, crafty Winter DIY projects to keep yourself from going stir-crazy. Or you can just give in and let the monotony of winter send you on a journey to the brink of madness and beyond like you're Jack Nicholson in The Shining.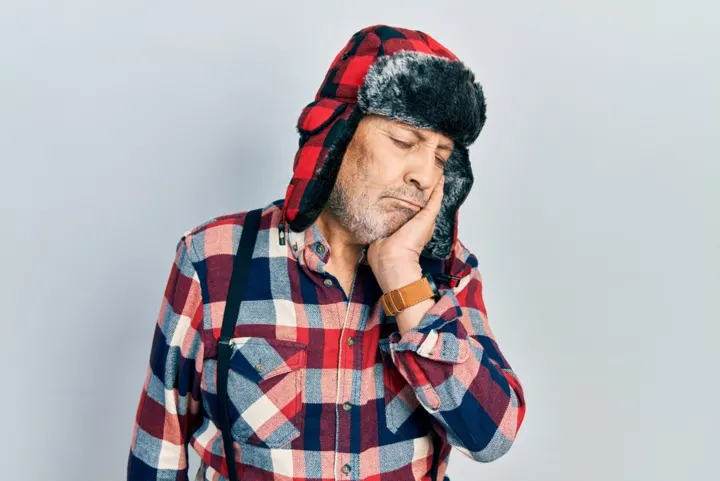 The choice is yours, but we strongly recommend the former route. And you can trust we're here to guide you toward the creative option. So ready those woodworking hand tools because we're here to help you wring all sorts of joy and satisfaction from those cold days and long nights.
So let's seize those cold days and do what we can to prevent those extended winter nights from feeling like a curse with these 5 winter DIY projects.
Beat Back the Darkness by Brightening an Old Piece of Furniture
Do you have a borderline decrepit looking old piece of furniture darkening some already dark corner of your home? Well, it's time to brighten that old beast, and while doing so, you'll find that this winter DIY projects goes a long way toward beating back that literal and metaphorical winter darkness.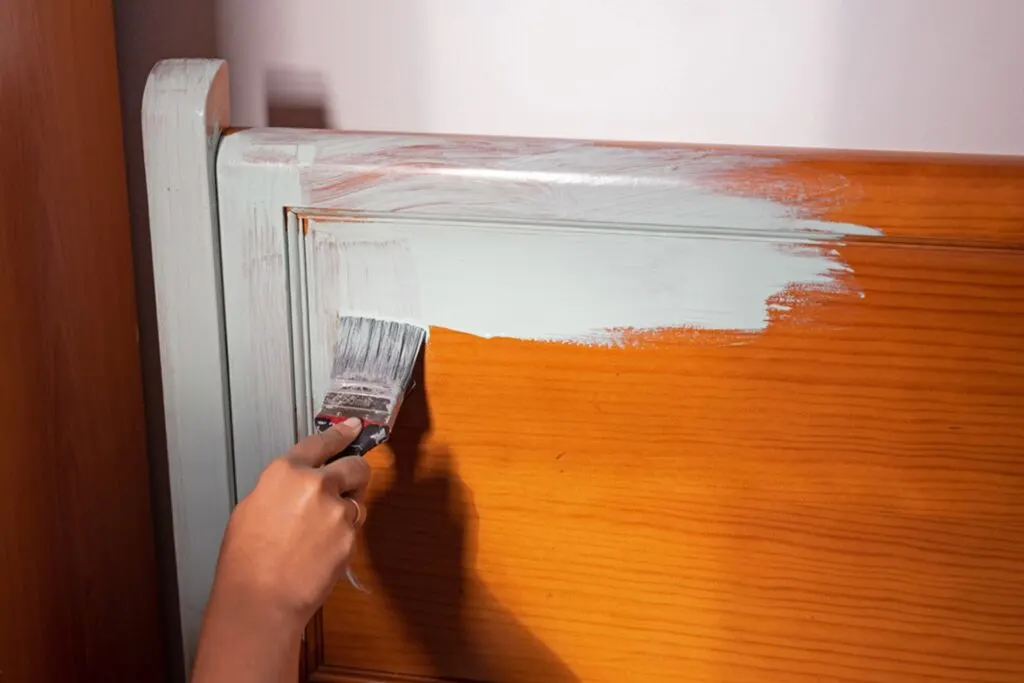 You may think that removing stain is some impossible task you should leave to the pros. If that's your opinion, we don't want to say you're wrong, but you're wrong. The fact is, it's not such an onerous task. Don't believe us? Just ask DIY legend Bob Vila. You need little more than some stripper and a room with decent-enough ventilation.
And once the stain is gone, it's time to paint. We're here to tell you, choose a bright color — the very antithesis of those pitch-black winter nights.
Restore Your Soul with a Terrarium
Everyone here knows that the blues can hit especially hard during the winter — that's what we're pushing back against with these 5 winter DIY projects. And there's perhaps no better way to knock back that nasty feeling than by crafting an adorable little terrarium. Done correctly, it's like you're enclosing a little chunk of self-sustaining spring break. They are lovely reminders that warm days are in your future.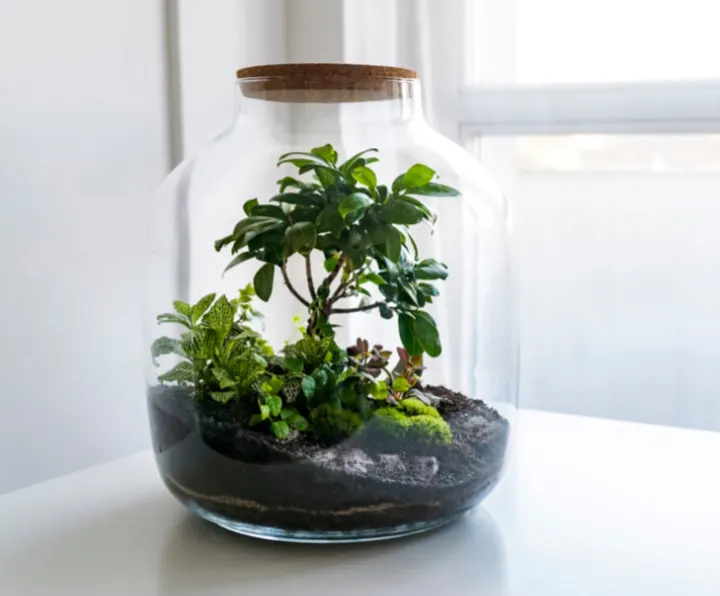 If you're interested in giving this a go, click here and let writer Mary Ellen Ellis lead you from winter funk to terrarium bliss.
Create Desserts with Artistic Flair
We're living in pretty divided times. But there's one thing pretty much everyone can agree upon: The aromatic waft from a bakery is about as good as it gets. So go ahead and bring that smell inside the home and get to baking as one of our winter DIY projects.
Of course, we realize that many reading along here are already devoted bakers. That's great — you bake cakes like it's your job. But let us ask you this: Have you ever created a cake? Have you ever baked a cake and then turned that thing into a straight-up piece of culinary art like this Christmas gift box cake?
Because that's what we're here to recommend. Get yourself some cake decorating tools and turn your cakes into masterpieces. Go to town with it. Decorate without fear, knowing that no matter what it ends up looking like, that cake is gonna be delicious!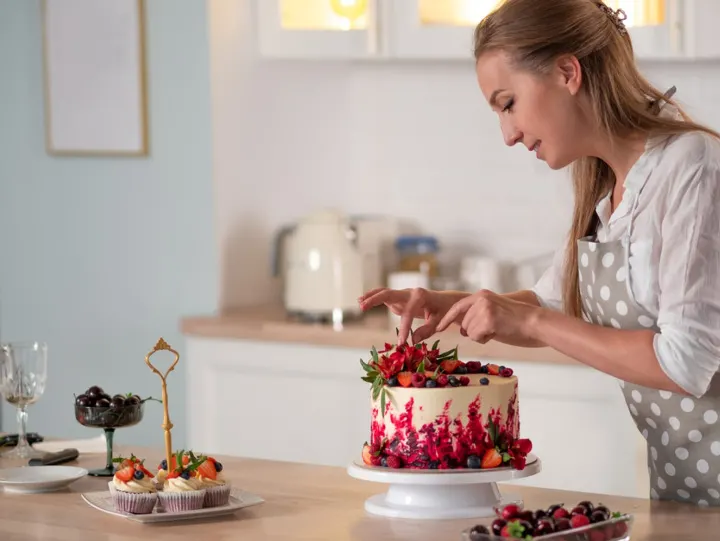 Bake it, decorate it, eat it right up. That'll go a long way toward beating back the encroaching winter blues.
Try Your Hand at Woodworking
If you're already a skilled woodworker, you don't need this reminder from us: Joy is in the woodshop. But if you've never tried your hand at any kind of woodworking, you should know that there are plenty of easy enough ways for rookies to enter the game. Make a bookshelf, a stool, a birdhouse — anything. The point is to have fun with these winter DIY projects.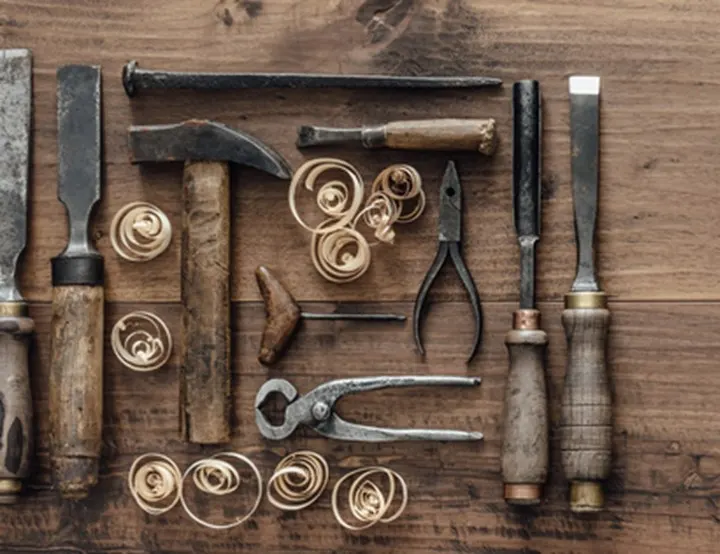 We promise that few things uplift the spirit like making something out of wood that you can actually use. Sure, you might need to add some tools to your arsenal. But trust us, once you complete a successful project, you'll have the urge to craft another. So, snag some woodworking tools without feeling bad about dropping a few bucks on a new hobby. Maybe even acquire a pull saw. Because once you get a taste of what woodworking can do for the soul, you'll keep with it.
Resuscitate Old Candles
Resuscitating old candles is nect on our list of winter DIY projects. Pretty much everyone has old candles around the house that you just don't mess with anymore. Perhaps the wick has been buried beneath wax. Perhaps the candle has dipped so low in its glass house that you don't bother with trying to get a lighter to the wick.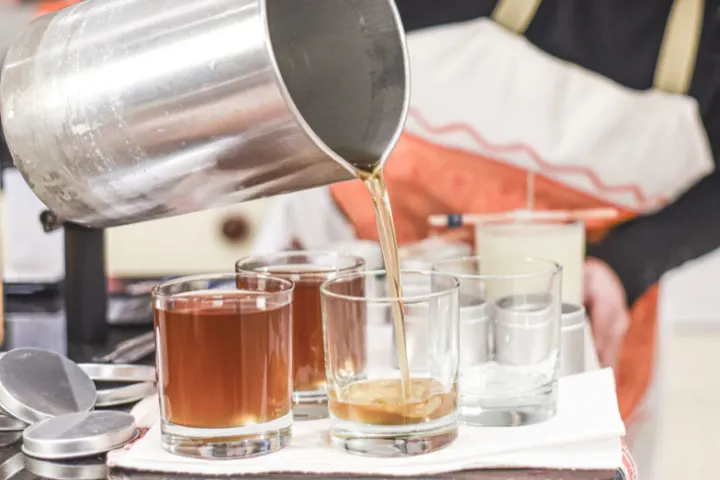 You've probably got the candles. You probably have an old vase sitting around, too. If not, we know you have an old glass jar of some sort that isn't seeing any action.
Well, what you're gonna do is affix pre-waxed wicks to the old jar(s) you've assembled. Next, you'll melt down that old wax (simply place the candles in a pot of hot water) and then carefully pour your molten wax into whatever old jar(s) you've assembled. Be sure to keep the new wick from getting submerged when you pour. You can simply hold it straight up in the "new" candle with a pair of tweezers.
Giving new life to old things is a fine way to inject a little joy into your winter days. You can light up those dark evenings with your candle creations, too.