Did you know that April is National Stress Awareness Month? It was designated so as a way to bring some much-needed attention to what has become an epidemic of anxiety, depression, and stress. It is a month dedicated to teaching people how to recognize stress and how better to cope. After all, stress can have serious negative impacts on your physical and mental health.
Special thanks to Superior Source Vitamins for sponsoring this post and giveaway.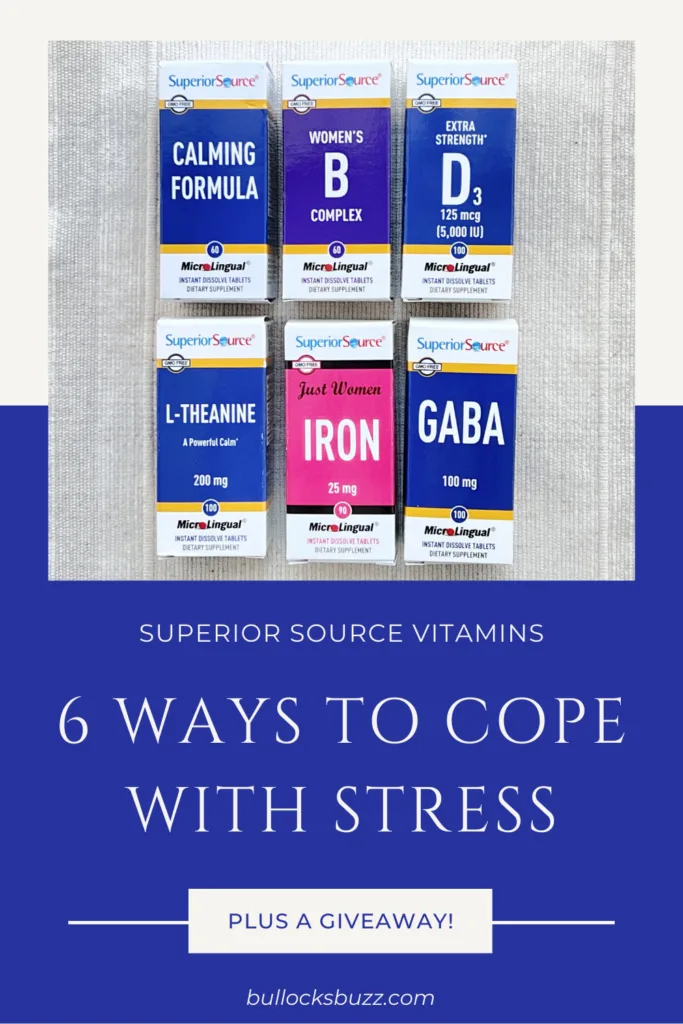 From physical problems, such as headaches, heart disease, insomnia, digestive issues, and immune system challenges to more serious mental health disorders such as anxiety and depression, it's no wonder that stress is labeled a killer.
Learning to cope with our stress and finding healthy ways to deal with these situations can go a long way in living a healthy and positive life. This is why today I am partnering with Superior Source Vitamins to share some ways to cope with stress and help prevent it.
STRESS LESS, LIVE MORE GIVEAWAY! Superior Source is also sponsoring an awesome giveaway where one lucky person will win a 6-Pack of their best-selling vitamins (an $85 Value)! So keep reading to learn some simple ways to cope with stress and see how you can enter to win!
Superior Source Vitamins
Superior Source has long been my choice for my family's vitamin and supplement needs. For over 50 years, Superior Source Vitamins have been offering a variety of natural vitamins that may aid in one's journey to better health. They are made right here in the USA, and they are clean, pure, and simple – the way nature intended!
What Makes Superior Source Unique?
Superior Source Vitamins are unique in that they are MicroLingual® or rather, they offer "Under the Tongue Technology" that works fast dissolving in seconds – so NO pills to swallow or water needed!
Did you know that by swallowing supplements, as much as 50% of the potency is lost in the high-acid environment of the stomach? Since Superior Source Vitamins instantly dissolve under the tongue, they are quickly absorbed into the body which also helps eliminate Tummy Tantrums.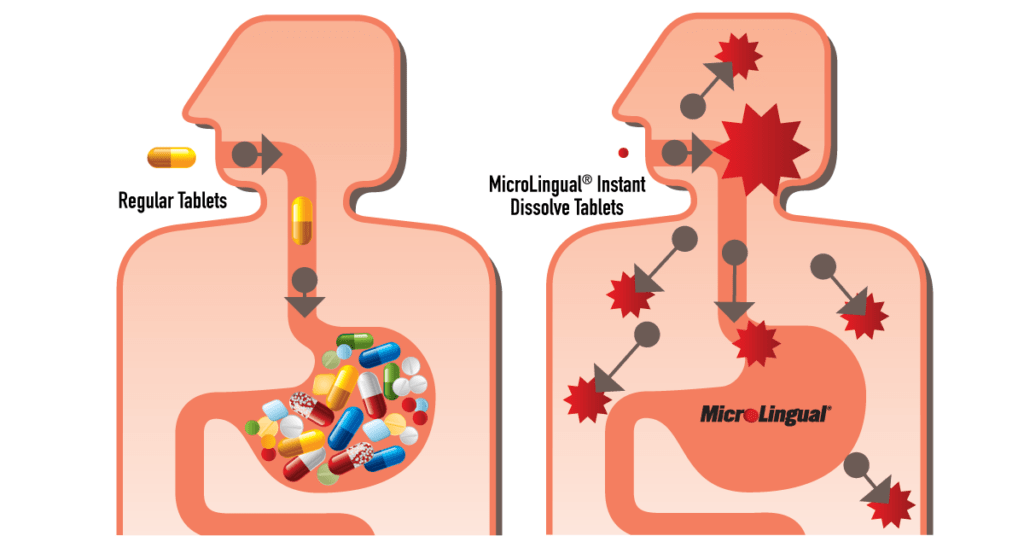 But that's not all, they also:
contain NO chemicals, preservatives, binders, excessive fillers, added sugars, or artificial colors
they are GMO-free
sugar-free
are 90% smaller than regular vitamins!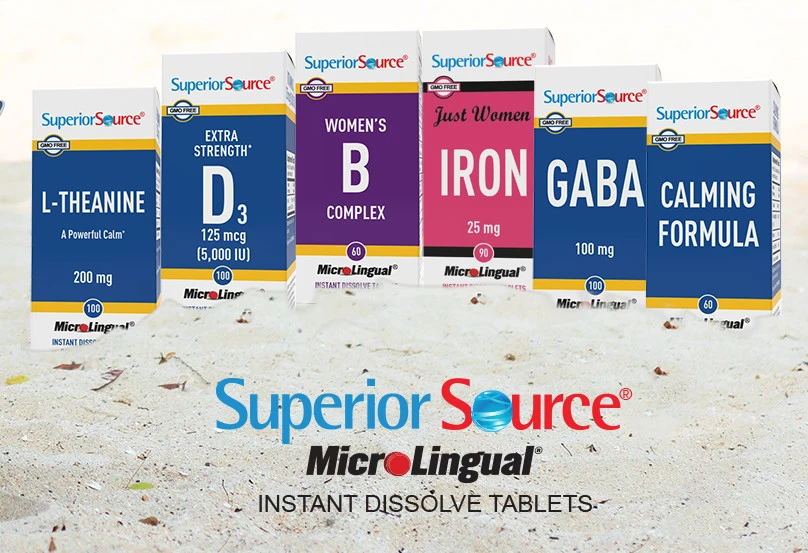 6 Ways to Prevent and Cope with Stress
We all experience stress at some point in our lives, whether it's due to relationships, work, or other life events. What matters the most, is how you handle it and what you do to prevent it. Thankfully, when it comes to ways to cope with stress and prevent stress, there are many things you can do.
Here are six simple ways to cope with stress that I use in my own life and find to be quite effective.
1. Get the Proper Nutrition
Eating healthily is one of the biggest ways to cope with stress. Your body needs certain compounds for optimum health, both physical and mental. And since the body does not create these vitamins on its own, what you get comes from your diet and supplementation.
Be sure to give your body plenty of energy and the nutrition it needs by eating healthy — including vegetables, fruits, grains, and proteins – and by taking supplements such as Superior Source Vitamins.
Vitamins are actually a powerful ally in the fight against stress. In fact, the B vitamins, vitamin C, vitamin De, and vitamin E, are thought to directly impact stress levels.
2. Stay Active
You hear it all the time. Exercise is key to good health. Regular physical activity can help prevent stress and it is also one of the best ways to cope with stress. As you exercise, your brain releases feel-good neurotransmitters aka endorphins which help to improve your mood and release stress. Exercise also helps your muscles relax.
While any amount of physical activity is better than none, try to get some moderate aerobic activity such as walking, swimming, or bike riding, and strengthening activities such as push-ups or weight lifting each week.
3. Know When It's Too Much
Feeling overloaded is physically and emotionally exhausting. When I feel this way, I'll stop and make a list of everything that is going on in my life and everything that needs to be done. I then figure out which things need to be taken care of immediately and which ones I can put off for a bit until I can better deal with them.
I also look to see if there are any particular situations that are causing or could cause me even more stress. From there I will see which ones I can either avoid altogether or see if there is something I can do to better manage the outcome.
Doing this helps me see when my plate is too full, prevents me from adding even more to it, and also helps me figure out the best way to deal with each situation. Give it a try!
4. Talk it Out
Recognizing when you need to talk or get help is another of the best ways to cope with stress. Try discussing your problems with a trusted person such as a friend, parent, or spouse. Sometimes just getting it out can put things into perspective and help you see your way through them.
If things continue, know when to reach out to a psychologist, social worker, or counselor.
5. Learn How to Relax
Knowing how to completely relax is key to being able to cope with stress in a healthy way. It could be something as simple as taking several deep breaths, stretching or meditating, or perhaps something like taking a quick walk, jogging, or riding a bike. For me, it is sitting by myself somewhere quiet and reading a book, or taking a walk while listening to music.
Once you find your relaxation technique, dedicate some time each day to do it until it becomes a part of your routine.
6. Do Something You Enjoy
All work and no play will make anybody a dull person. Taking the time to do something you love creates a healthy outlet for stress. Whether it's learning a new skill, taking that cooking class you've been thinking about, playing a game of Solitaire, or creating an indoor herb garden, get some stress relief by doing something you enjoy as often as you can.
Stress is unfortunately a very common issue in today's world. Take some time to learn how to prevent it and how to cope with it. With a bit of self-awareness, exercise, healthy nutrition, and good habits, you and your family can live a happier, healthier, less stressful life!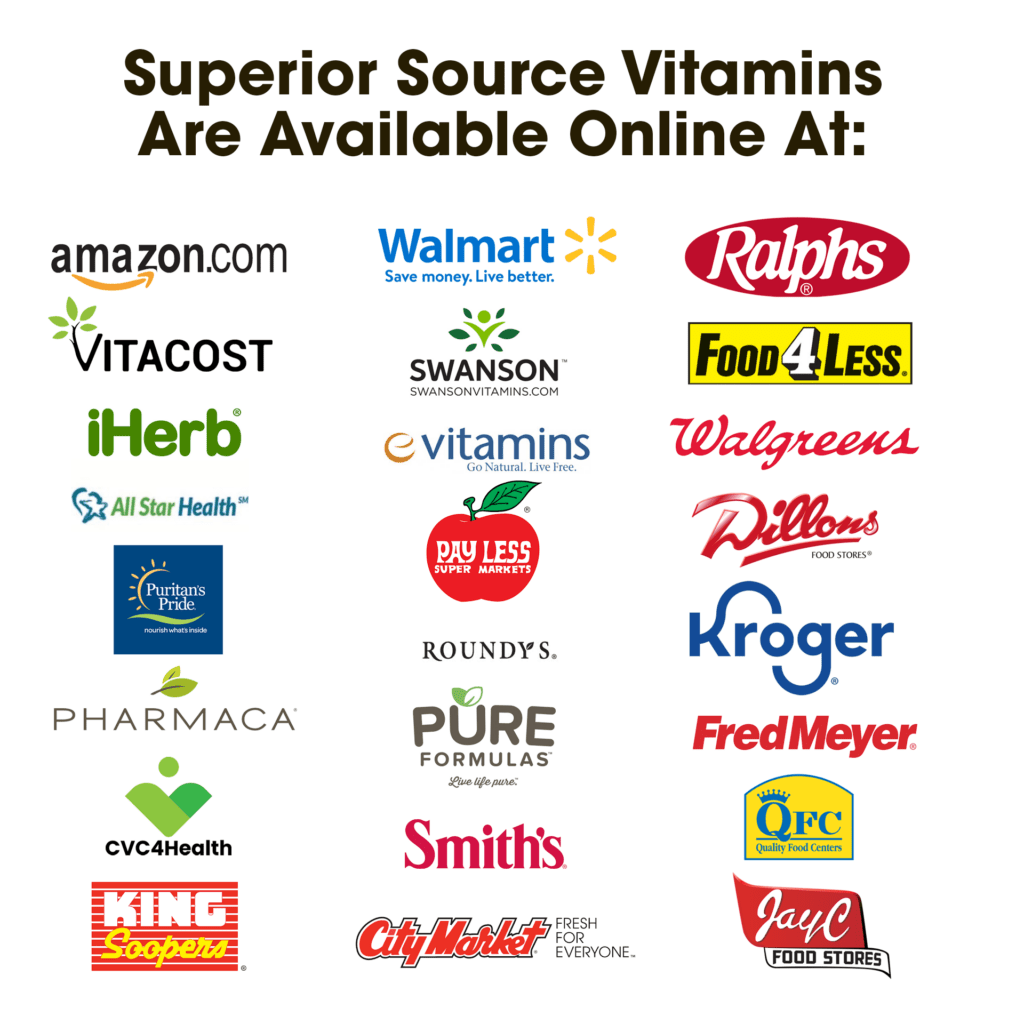 Where Can I Find Superior Source Vitamins?
Superior Source Vitamins are available ONLINE on Amazon and Walmart.
Walmart.com has partnered with Superior Source Vitamins to offer their best-selling vitamins + FREE SHIPPING!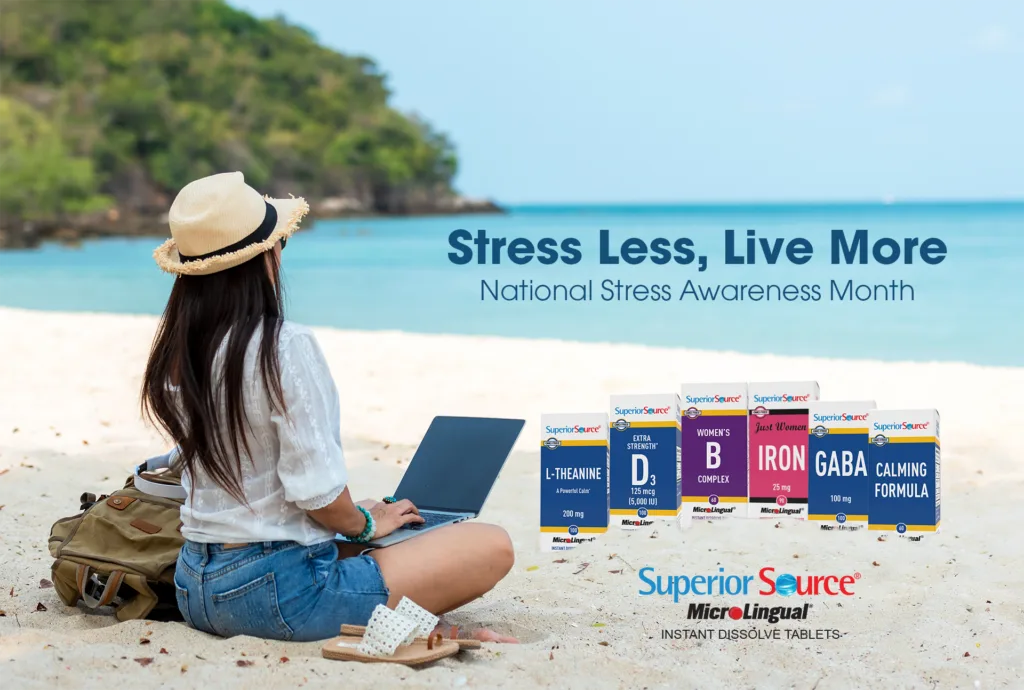 Stress Less, Live More Giveaway
Now, as promised, let's do a giveaway!
One lucky reader will win a Superior Source Vitamins 6-Pack of Best-Selling Vitamins to help banish stress and aid in your journey to better health! The prize package includes:
Women's Iron
GABA
Women's B-Complex
Calming Formula
L-Theanine
Vitamin D3
To enter, use the Giveaway form below. Good luck!