Short (or long) holidays tend to disrupt the exercise regimens people are used to. There may be times that you can't do one kind of workout, as your priority is rest and relaxation. Other times during your trip, you'll face challenges such as not having your usual equipment around, not having easy access to a gym or trainer, and not having the same amount of space to exercise as freely as you do at home. So how do you keep up with your exercise routine while on vacation? Keep reading!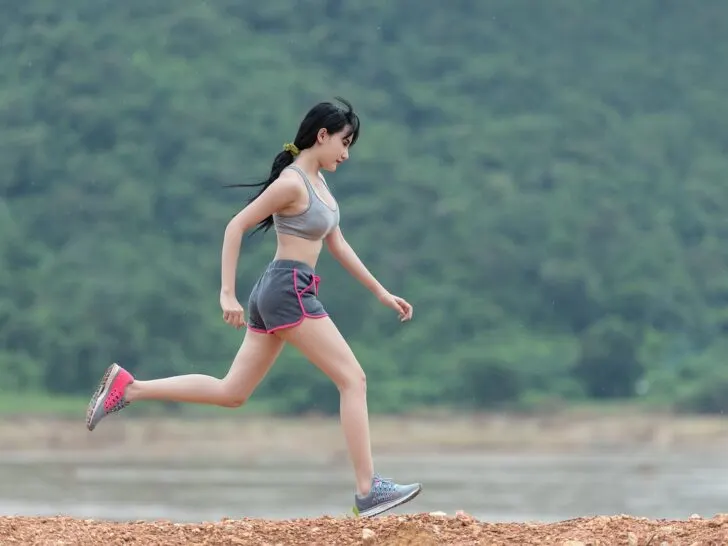 It's important to make time for exercise and maintain as much of your routine as you can, even when you're on a vacation. Doing so allows you to be consistent with your habits, and it also makes it easier to transition back to your routine when you come back home.
You'll also continue to reap the benefits of regular exercise like weight loss, muscle gain, and dopamine. And what's a better time to enjoy all of these than when you're on vacation and constantly on your feet, going from attraction to attraction?
Thankfully, there are just a few adjustments you'll need to make to keep at your practice or preferred exercise activity. Here are six useful tips to keep up with your exercise routine while on vacation.
Pack Enough Exercise Apparel
One way to keep up with your exercise routine while on vacation is to remember to pack your workout gear. Having the right clothes for exercise will make it much easier for you to continue your regular workout routine while you're away from home.
Whether you enjoy running, high-intensity interval training (HIIT), yoga, Pilates, or strength training, wearing comfortable and functional sports apparel ensures you perform at your best wherever you are in the world.
Be sure to shop socks, exercise leggings, sports bras, and moisture-wicking tops if you'll be exercising in warm weather. If you're going on holiday during the colder seasons, bring clothes like jackets and compression apparel to keep your body warm before you start exercising.
Be sure to account for how many days you'll be exercising so that you bring enough clothing to get the job done.
Look for Accommodations That Have In-House Gyms or Fitness Facilities Nearby
If you fear that taking a few days off will throw your exercise routine off-kilter, look for accommodations that include free gym use in your booking. Most hotels allow you to use their gym as long as you're staying a few nights with them.
Dedicated gym facilities at your hotel or resort will offer sufficient equipment and space for you to exercise, which will make it easy to keep up with your exercise routine while on vacation.
If it's too pricey for you to book a hotel with gym facilities, check out the local gyms in the city you're visiting. You can also check if the space around your hotel is enough for activities like running or walking, or if they have a pool and will allow you to swim for your daily cardio.
Aim for at Least 20 Minutes of Exercise a Day
Don't have an hour to spare on your trip? Twenty minutes of daily exercise will be better than nothing. Plus, allotting just 20 minutes a day will be more sustainable if you have a busy holiday schedule.
You can do your 20 minutes of exercise in the morning, afternoon, or evening. Choose a time that will keep you from worrying about being late for a booked tour or finding enough time to exercise when you get back to your room.
20 minutes is also more than enough for a quick yoga flow, dance exercise, or HIIT workout. Websites like YouTube will definitely have the resources for a fast and sustainable 20-minute workout you can do from the comfort of your hotel room so you can make sure to keep up with your exercise routine while on vacation.
Incorporate Activities That Involve Movement While You're on Your Trip
While you're on holiday, why not switch things up and do fitness activities outside of your usual exercise routine? Travel offers the perfect opportunity to do exciting new things, such as mountain hiking, biking, kayaking, or surfing. All of these activities will ensure that you get some aerobic exercise in during your trip.
Check out what specific opportunities are available to you in the area you're visiting. Participating in activities related to your destination also makes it easier to find a conducive time and location for your workout. You'll also get to explore the place and get some exercise in while soaking up the scenery and enjoying yourself.
Bring Other Exercise Tools with You
Are you a creature of habit who'd be disoriented if you stopped your exercise regimen? If you are, the good news is that certain exercise equipment such as yoga or exercise mats and resistance bands are lightweight and won't add much to your baggage if you're traveling by air. This makes it easier to keep up with your exercise routine while on vacation.
So, if you have space in your luggage to spare, bring easy-to-carry equipment that lets you do yoga, Pilates, or HIIT from the comfort of your hotel room. Having the right equipment on hand can help motivate you to actually use them during the trip. You'll also be forced to bring only what you'll be using, which gives you a solid basis for your exercise plan.
Walk and Use the Stairs Whenever Possible
Can't find a hotel with a gym or an affordable gym near your hotel, or don't have the extra luggage allowance to bring your equipment along? The best recourse is to get your daily exercise in by walking to all your destinations if possible. So, explore the city on foot whenever you have the chance to.
Exercise only requires movement, and walking to where you need to be is an easy way to get that healthy movement in. If the destinations in your itinerary are too far away, you can also walk up and down the stairs of your hotel for 10 minutes. Walking around the nearby area or running laps where there's space are also good options for incorporating a cardio workout into your holiday schedule.
Final Thoughts on How to Keep Up with Your Exercise Routine While on Vacation
Keeping up with your exercise routine while on vacation may not be as difficult as it initially seems. You may already have set activities that you enjoy, so you could start from there. You can also work with the time and space you have or make adjustments based on the easiest activities to do.
Above all else, don't overthink it when integrating exercise into your itinerary. See which of these tips works best for you based on your schedule, location, and accommodations. After all, you're on vacation, and your enjoyment should be your priority. To make the most of your trip, strike a balance between clocking off on your exercise goals, getting ample rest, and trying new, exciting, and unfamiliar things.