Weddings are one of the most special events in your life. They are packed with memories you will cherish for the rest of your life. However, it takes a lot of planning to make a memorable wedding, which means there are a lot of choices that the bride and the groom need to make before their big day, including finding the perfect wedding invitations.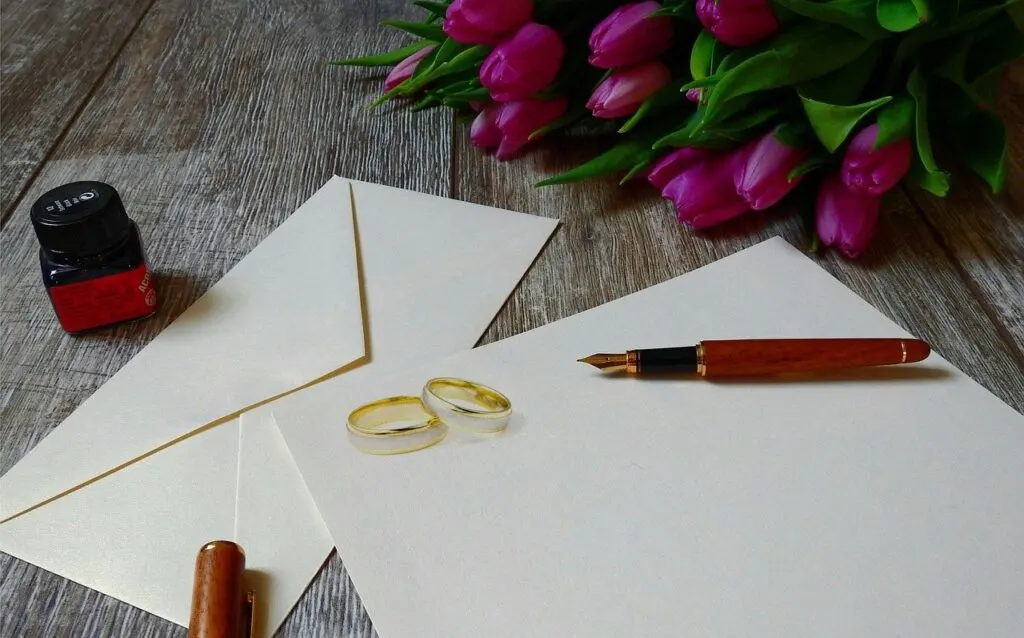 There are many elegant wedding invitation options available on the internet. But these often cost a lot of money. And if you're trying to have a wedding on a budget, the expense may be too much. There's no need to despair, though! You can still have beautiful wedding invitations by opting to DIY them yourself.
Benefits of DIY Wedding Invitations
When it comes to making your own wedding invitations, there are many benefits. Here are just a few:
It's budget-friendly, which leaves you some extra money to spend on other parts of your wedding.
You will save the time (and the hassle) of having to meet with multiple designers, look at thousands of wedding invitation designs, and then wait for them to be delivered.
You can make them look however you want them to.
By DIY-ing your own invitations, you will have a unique invite, unlike any other.
DIY Wedding Invitation Ideas
More and more people are making their own DIY wedding invitations, and with the increasing popularity, there are more and more materials available in the market that can help you achieve the perfect ones.
If you choose to make your own wedding invitations at home, there are lots of ways you can give them a personalized touch. Here are a few ideas of how you can do this.
use a theme – if you are planning to design and make a card according to a certain theme whether it is a tropical wedding invitation or a Boho invitation, using a theme is a fun way to personalize your wedding invitation.
use personalized stamps inscribed with you and your significant other's name
choose ribbons to add a special touch
watercolors are a unique way to add color to your invitations – explore your options and create beautiful patterns with watercolors on all your cards.
use a wax seal – Wax seals are a unique way to give life to invitations. Since wax seals are associated with royalty, there's no better way to achieve elegance.
Calligraphy and Handwriting: instead of typing out your invitations, consider writing the invitations using your own handwriting. Or take it up a notch by practicing calligraphy and then using it to write your invitations.
Final Thoughts
The popularity of DIY invitation cards has made people feel free to design their wedding cards themselves. Small projects like these will not only save you money, but they will also make you feel like you are involved in all the special details of your dream wedding. You can create a unique masterpiece just by following your creativity.