Contrary to what some people may believe, making an effort to dress well and look good is not all about vanity. Dressing up can be an empowering way to care for yourself, boost your confidence, and create a favorable impression on other people. The way you dress can affect how you feel about yourself, as well as how you interact with others.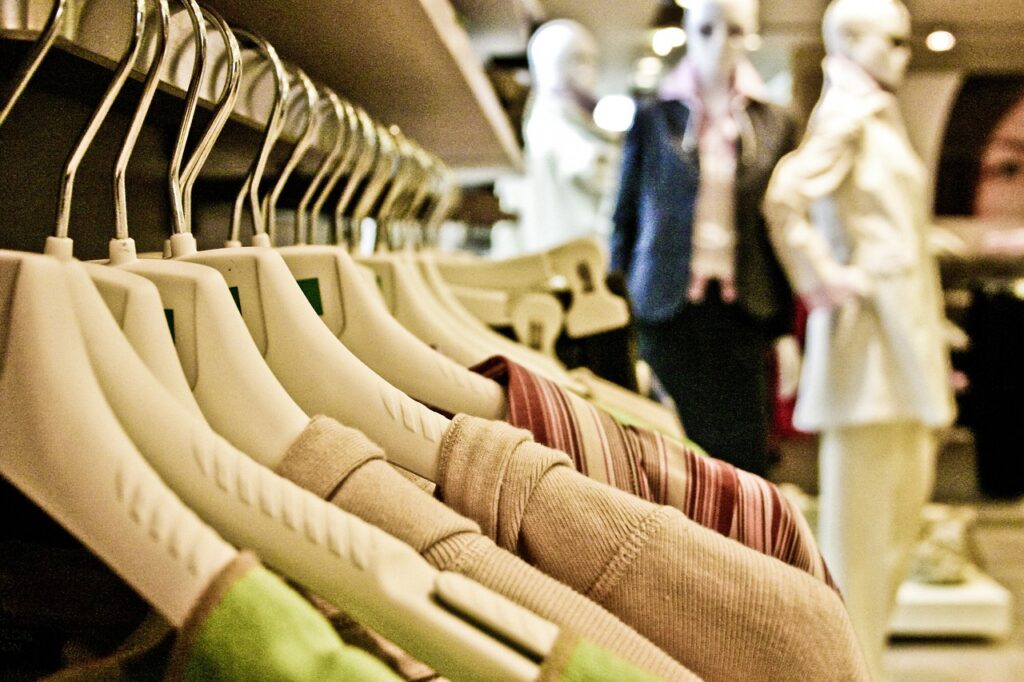 When you find outfits that highlight what you think are your most attractive features and that make you look your best, you'll feel comfortable in your own skin and therefore more at ease when interacting with friends, family, colleagues, or even strangers.
In essence, the lovely reflection you see in the mirror can trigger positive feelings and make you more self-assured about your worth and value.
Perhaps you've been meaning to make a few changes to how you dress so that you can look more fashionable. Or, maybe you're searching for new ideas to bring your style game to the next level. Either way, it won't be hard for you to get creative by investing in staple clothing pieces and learning how to be resourceful about elevating your look.
To that end, here are some practical style tips that will help you dress your best no matter the occasion.
Build Your Fashion Arsenal
First on our list is style tips is to build up your wardrobe. If you want to up your style game, you'll need the right clothing pieces in your fashion arsenal. One of the first things you can do to look effortlessly stylish is to build a collection of quality wardrobe staples that can work with multiple outfits.
You can purchase classic tops and bottoms in neutral hues that you can readily mix and match, shop tights for layering and creating a flattering silhouette, or buy versatile dresses like the iconic Little Black Dress that you can style in various ways.
Want more recommendations for clothing staples to keep in your closet? Consider investing in the following pieces:
White button-down shirts
Solid-colored T-shirt
Cashmere sweaters
Oversized blazers
Trench coats
Tailored blouses
Sweater dresses
Black leggings
Denim pants
Mid-length skirts
Maxi dresses
Find Style Inspirations
Another secret to creating outfits that will look great on you—and that you will enjoy wearing—is to find style inspirations. Do you have family members or friends that you admire because of their keen fashion sense? Observe how they dress and take note of specific elements in their outfit that make them look good to you. Use these observations as one of your bases when planning what to wear.
You can also spend time on social media to get ideas on how the most stylish celebs and influencers rock their outfits. You'll be able to learn something new from how they can pull off casual and off-duty ensembles, like those that feature classic T-shirt and skinny jeans combos, or smart-casual get-ups that include clothing items like blazers and chinos.
Other effective strategies include searching through fashion magazines, paying attention to how mannequins are styled in boutiques and designer shops, and watching fashion shows in person or online.
Get inspiration from various sources, as these may be just what you need to unleash your inner fashionista.
Be Mindful of the Fit
If you want to look good in the clothes you're wearing, you should also ensure that they fit you well. Otherwise, even a signature outfit may not be able to carry the panache you want it to.
Clothes that don't fit you properly, like a skirt with a wonky hemline or a top that bunches up when you move, may also cause fashion emergencies. Knowing that, take the time to inspect your wardrobe to ensure your current clothes fit you perfectly.
Watch out if you encounter any of these fit-related issues:
Sleeves that go halfway down the hand instead of ending at the wrist
Blouses or dresses with horizontal seams that lie across the bust area, and not under the bust or waist
Shirt buttons that pull or gape across the bust or stomach area
Blazers or tops with shoulder pads or stitching lines that run past the edge of your shoulders
Clothes that are uncomfortable or restrict your movement
Waistbands that ride up or create bulges
If you spot any of these problems in your current wardrobe, consider shopping for better-fitting clothes or hire a good tailor to do alterations.
Play Around with Shoes and Accessories
Another easy and effective way to glam up your everyday look is to play around with accessories and footwear. These can spell the difference between a plain-looking outfit and one that looks truly fabulous.
Say you have a cashmere sweater dress on; this piece may look fine on its own, but it could transform into a remarkably chic ensemble once you wrap a belt around your waist to create a more flattering silhouette. Try finishing such a look with a long statement necklace or pair it with black tights and stylish boots.
Accessorizing can spice up your ensemble, help you express your mood and personality, and pull your outfit together in unique ways. Keep the following pointers in mind to ensure your accessorizing game is always on point:
Choose one or two accessories that complement your features instead of wearing too many pieces at once. This will help you look more polished and well put together.
Pair statement pieces, or those that are bold and flashy, with neutral clothes. They will add a pop of color or pizzazz to an otherwise simple-looking outfit.
Avoid wearing colorful accessories with printed or colored clothes. These can make your outfit look overly busy instead of chic and streamlined.
Create Balance in Your Outfits
Dressing up doesn't necessarily mean having to take on a maximalist approach to your outfit. You can achieve a very polished and put-together look by creating balance among each of the aesthetic elements involved. Learn the art of mixing and matching different pieces that complement each other and work well together.
There are a lot of hassle-free ways to strike a balance in your outfit. For one, you can balance out differing proportions by pairing pieces with contrasting fits, such as an oversized top with skinny jeans or leg-hugging pants and a tight-fitting body suit with a balloon skirt or wide-legged trousers.
It may also be possible to attain harmony by combining prints with solid colors or bright hues with neutral hues. For instance, a hot pink blazer may seem over the top, but it can look ultra-stylish once you pair it with an all-black outfit. Don't be afraid to experiment and to see what looks and feels just right to you.
Fill Your Closet with Flattering Pieces
Having a closet full of well-fitting and versatile items, all of which work well together, will help you dress yourself more effortlessly. But for you to complete your ideal wardrobe, you may need to assess it and start letting go of pieces you no longer use. The same goes for clothes that no longer fit your lifestyle and no longer serve your needs.
In addition, you should retire garments with visible stains and irreparable damage, regardless of their sentimental value. Keep the memories in your heart and let your closet reflect your current lifestyle and style choices.
After getting rid of clothes that no longer work in your favor, you may need to look for replacements. If you have a limited budget, try shopping at thrift stores to find quality vintage items at low prices. You can also look for good deals and discounts from online clothing stores or organize a clothes-swapping party with friends and family members.
Trust Your Style Instinct
Lastly, while you may benefit from more ideas for dressing up, remember that you should not see yourself as entirely lacking in the style department. Everyone has their own style instinct to guide them, or an inner voice that can affirm their appearance or tell them that something is "off" for some reason. Trust your sense of what you want and what you look good and feel good in, as this is the heart of your personal style.
Ultimately, you cannot rely solely on trends and fashion advice because not everything deemed "fashionable" at the moment will speak to you. Work instead on your personal style. Keep experimenting with clothing pieces and accessories that resonate with you, so that you can wear your favorite outfits with flair and confidence.
Final Thoughts on Style Tips
The style tips discussed above are just some of the many practical pointers you can consider to be able to dress well and appear put-together every single time. Use them as a guide when shopping for clothing items or creating stellar outfits for different occasions. Don't be scared to leave your comfort zone and play around with different styles to develop your "signature" look—that unique style that sets you apart and makes you feel and look your best.