Travel subjects our skin to all sorts of changes and conditions. The stress and anxiety of travel alone is enough to deplete much-needed oils. Toss in changes in temperature, climate, and humidity, along with changes in your diet, plus exposure to sun, dirt and grime, and your complexion can really suffer. Don't let bad skin ruin your trip! Use the following tips to help protect your skin while traveling.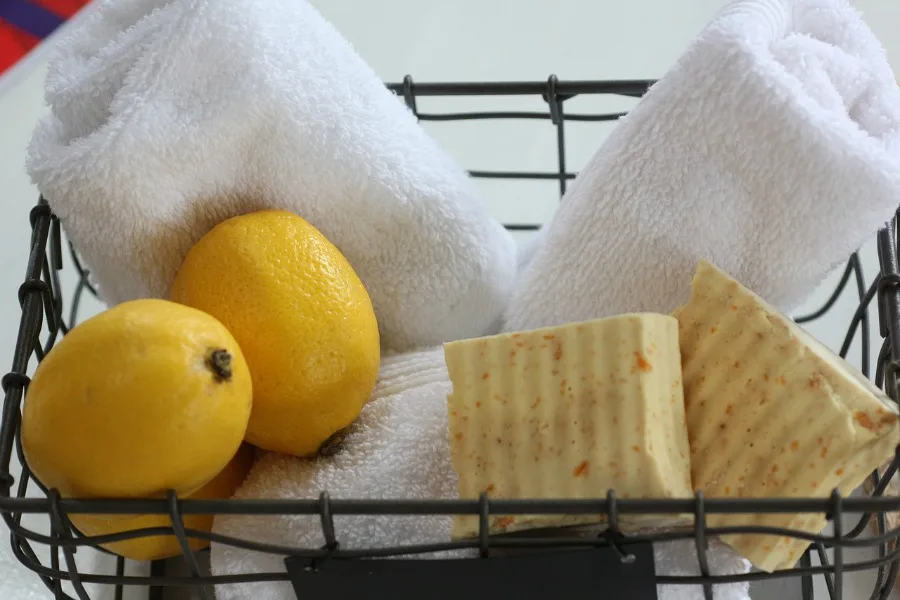 From using a vitamin C serum to drinking lots of water, there are several things you can do to protect your skin while traveling. Enjoy your dream vacation and undertake long hours of sightseeing while keeping your skin soft, supple and beautiful with the following tips.
Using Stem Cell Serum-in-Cream for Skin-Tightening
Skin cells can easily become overwhelmed by free radicals, and oxidative stress – an imbalance between free radicals and antioxidants in your body – can further damage these cells. However, these affected skin cells can become active once again when antioxidants, vitamin E, and anti-inflammatory compounds act on them. That's where stem cell serums come in.
Stem cell serums are scientifically-developed skin care products used to brighten skin tone and soften its texture. These serums have rich concentrations of vitamins C and A, as well as great moisturizing properties. They can help prevent discoloration, around-the-eye wrinkles, lines and crow's feet.
Apple stem cell serum is one example of stem cell serums. It can help fade dark circles, clear premature wrinkles and lines fast. Adding apple stem cell serum to your daily beauty regimen can also help revive weakened skin cells.
When looking to buy a stem cell serum, make sure it has a sufficient concentration of vitamin C. Additionally, keep in mind that serum-in-cream needs to be applied at night because the ingredients are photosensitive.
Natural and Essential Oils
It's a well-known fact that natural oils and plant-based oils offer all sorts of amazing health benefits. And some are believed to be beneficial for skin care, too. Using them can be a great way to further protect your skin while traveling.
Massaging nutrient-rich oils on your skin can help fade dark spots, and help reduce under-eye puffiness from lack of sleep. Vitamins C, A, D, and E found in many natural oils can help rejuvenate weak and tired skin cells, while flaxseed, castor, ginger, and frankincense extracts may work to tighten skin. Lavender, coconut, almond, and jojoba oils seep through the pores to the sublayer of your skin, providing moisture and softness.
You can easily make a skin care formula or purchase over-the-counter oils. Keep little bottles of the oil in your clutch, or bag, and apply them as needed. Just be sure to include carrier oils and wash your skin before applying.
Increase Blood Circulation
It's normal to experience jet lag and shorter sleeping times from long travels. Unfortunately, this lack of sleep not only makes you feel bad, it also causes around-the-eye discoloration and depletes your sebum balance. To help prevent this, ensure you get enough sleep time, and try using a facial mask or eye mask.
When looking for a facial mask, consider using one that includes extracts from antioxidant-rich fruits. This will help maintain smooth and supple skin.
Sunken eyes and cheeks are also triggered by sunlight and low circulation of blood. While using moisturizers can help plump your skin during the day, at night, using a cold compress can work wonders! To do this, place a clean washcloth, hand towel or a wearable face mask in the refrigerator for at least fifteen minutes. Lay the cold washcloth across both eyes – or over your entire face – for at least ten minutes before going to bed. Repeat this skin-boosting procedure daily to help promote proper blood circulation.
In addition, normal, eye brightening, and firming creams are a quick way to a better complexion and they also help increase blood circulation.
Drink Water
One of the best ways to protect your skin while traveling, is to make sure it stays hydrated. Regardless of your skin care routine, drinking water is the absolute best way to keep the skin hydrated. The recommended daily intake of 8 cups a day will help to keep your skin healthy, hydrated, and clear from blemishes.
If you don't like the taste of water, try adding some fruity flavor by either squeezing your favorite fresh fruit or adding a liquid flavor enhancer.
Avoid Over-Exposure to Sunlight
Another way to protect your skin while traveling is to limit the amount of sun exposure. I know, I know. You're on vacation, and the goal is to be outside in the sun, not inside. You can be, as long as you take some steps to protect your skin.
While the sun feels good on our skin, overexposure is incredibly damaging. The sun's harmful rays cause collagen damage, sunburns, blemishes and even skin cancer. More so, overexposure to sunlight quickens the process of aging.
Protect yourself by wearing broad-brimmed hats, sunglasses, scarves, and a broad-spectrum sunscreen. Also, keep in mind that the harmful radiation from sunlight is most intense from 10 am to 4 pm every day.
Have A Healthy Diet Plan
When traveling you don't have as much control over your diet as you do when home. And we all know that what we eat plays a direct role in the condition of our skin. So it is important to pay extra attention to your diet when you are traveling. Lean towards fresh veggies and fruits. For example, antioxidant-rich fruits such as avocado, papaya, citrus, apples, and bananas all have skin-boosting ingredients. Avoid foods that are loaded with grease, sugar and fats.
Short Baths
While a long, hot bath can be incredibly relaxing after a long day of traveling, it can also wreak havoc on your skin. Sebum is an oil secreted by the sebaceous glands. This essential oil is responsible for keeping your skin hydrated, soft and supple. When you take long, hot baths every day, you increase the risk of depleting the sebum in your skin. The result? A dry, dull complexion.
Try taking a shorter bath instead. Five to ten minutes is ideal to keep your skin hydrated and supple.
Conclusion
There are lots of things you can do to help protect your skin while traveling. Be sure to take advantage of the above tips, and enjoy your vacation while caring for your skin. And remember the following tips:
the best serum for skin care will supplement the natural sebum found in your skin.
keeping your skin moisturized will help prevent a dry and scaly texture.
use oil-free moisturizers to fade eye wrinkles, smile lines, and crow's feet.