At some point in your life, you will be in the market for a new car. When that time comes, there is always some uncertainty about whether to buy a new car or one that is pre-owned. Here are eight big reasons to consider purchasing a new vehicle.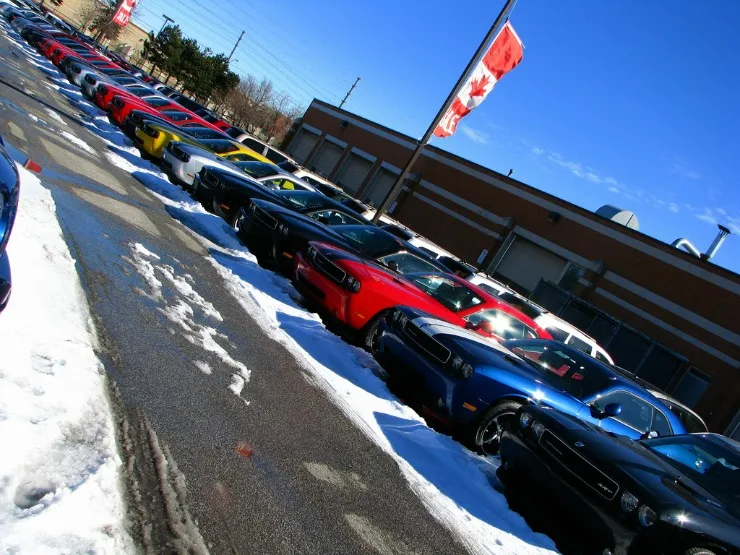 8 Reasons to Buy a New Vehicle vs Buying a Used One
1. First and only driver
One of the biggest benefits of buying a brand new car is that you are the first and only driver. This means you know all information about the vehicle, including it's maintenance and drive history. With a new vehicle, you are in complete control and responsible for anything the vehicle has encountered. And did I mention, it feels great?!
With a used car, you're lucky if the previous owner kept up with the recommended maintenance, much less kept records of it. Plus, you have no idea how rough that driver may have been on the car.
2. Lower interest rates
Another benefit of buying new is that many dealerships will offer lower interest rates. While a used car may cost less than a new car, the interest rate you pay will often wind up being higher. Why? Because new cars are typically worth more and offer better collateral than used cars do.
Additionally, you most likely will not get the low-interest financing or cash rebate that is often offered as an incentive to new car buyers.
Plus, many financial institutions generally charge a higher rate of interest on a used car loan than they do on a new car loan.
3. You Get a Full Warranty
When you buy a new car you are also getting a new warranty to cover any issues. However, with a pre-owned vehicle, you may or may not get a warranty. In fact, many used cars no longer have the factory warranty and will possibly not even come with an extended warranty.
4. Customization
Buying brand new often gives you the fun option to customize your new vehicle and have it 'made' to your preferences. The dealership can help you choose from a variety of exterior and interior combinations, as well as features. This means you can choose things such as the interior color and fabric, the exterior color, and pick from whatever option packages you want. Many dealerships even offer option to have the vehicle made to your exact specifications at the factory, and will then order it for you.
5. Latest Available Features
Every model year, car manufacturers add the newest technologies and features to their vehicles, either as standard or optional equipment. These latest technologies may be safety breakthroughs or they may just be convenience gadgets. Regardless, the only way to get the latest tech and convenience features is by buying a brand new car.
When you buy a used car, you get that model year's technology. And at the rapid rate that auto technology is advancing, those features are already way outdated.
6. New Vehicles Often Offer Stronger Resale Values
Although depreciation is usually a reason to buy a used car instead of new, certain vehicles in high demand will have a higher value. For example, a new vehicle that sells for more than the dealer's list price suggests a stronger resale value and less depreciation. In addition, certain brands depreciate at a lower rate and have a stronger resale value due to their quality and reliability.
7. New Cars Are Easier to Buy
When buying a new car, there are fewer questions that need to be asked than compared to buying a used car. With a used car you'll need to assess the blue book value, investigate the vehicle history reports, and anything else that can possibly affect the value of the car. Then you need to ensure you are getting a fair price.
With a new car, dealerships use the manufacturers' suggested retail price (MSRP) as a base line for pricing. This means you can use this general price to negotiate at different dealerships selling the exact same car.
Plus, while you don't have as much room to haggle on price with a new vehicle, if you shop at the right time you can usually get a pretty good deal – especially during promotional periods.
8. Insurance
Another benefit of buying a new car is that the insurance rates are lower compared to a used car. This is because new cars will have all the latest safety features. Even if the rates are only slightly different (say, $50 a month), that can add up to some real savings over a few years.
In Conclusion
While there are many benefits to buying a new car, doing so is not for everyone. It all boils down to your personal situation and preferences.
If you are looking to buy new car in Austin, Texas? Head to Southpoint Dodge where you'll find the latest selection of cars and trucks.
Image courtesy Michael Gil via Flickr