8 Awesome Gift Baskets from Plum Gifts
It never fails. Every year there is at least one person on your holiday shopping list that you have no clue what to get. For me, it is usually either one of my in-laws or a friend. Over the years I've learned not to sweat it. Instead, I give them a gift basket!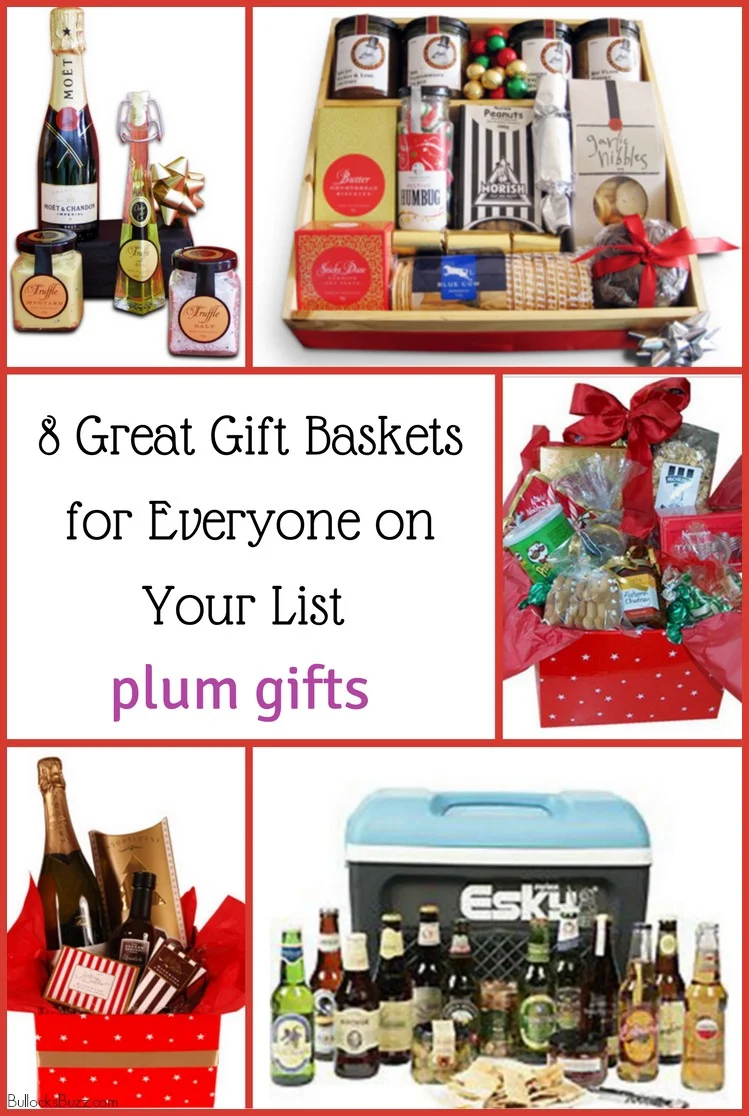 I know what you are thinking. A gift basket? Yes! Just imagine receiving a beautiful basket full of your favorite gourmet treats, wines, spa gift baskets, or even coffee. It's like getting a bunch of gifts in one beautifully packaged basket! Plus it is easy and convenient. Here are some of my favorite Christmas gift baskets and hampers from Plum Gifts.
For Him
The Man Box
Whoever said the way to a man's heart is through his stomach was definitely onto something! Packed full of delicious gourmet treats and foods, The Man Box includes delectables such as Ogilvies Butter Shortbread Biscuits, Festive Humbugs, Garlic or Cheese Nibbles, Sticky Date Pudding, and much more. Gift him The Man Box and you're sure to win a place in his heart forever!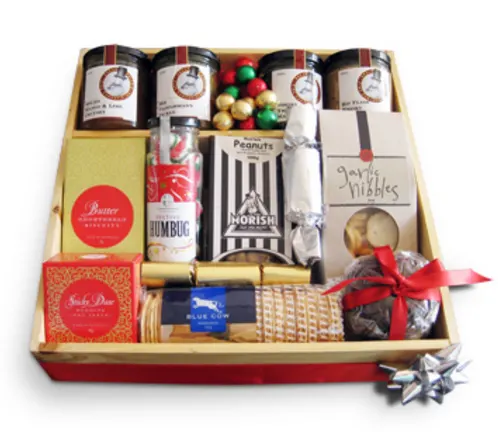 The Mega Beer Pack
What man doesn't enjoy sitting back and relaxing with a ice cold beer? Cleverly packed into a high performance 25L Esky, the Mega Beer Pack treats him to a selection of top brand beer from around the world. And the caramel peanuts make an extra sweet treat!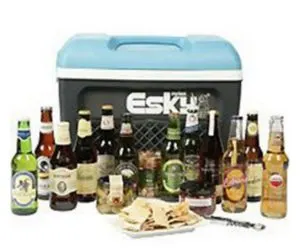 For Her
The Pamper Hamper
The name says it all! What woman wouldn't want to be pampered? This beautifully packaged box is filled with everything she needs to spoil herself in the comfort of her home including a bottle of Moet Piccolo, chocolates, gourmet foods and all sorts of pampering products.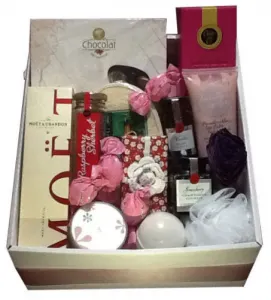 Moet Piccolo & Truffle Essentials
Spoil her in elegance with the Moet Piccolo & Truffle Essentials basket. This beautiful packet comes with some of the most exquisite delights including a bottle of Moet Champagne, Manjimup Truffle Oil, Manjimup Truffle Mustard and more.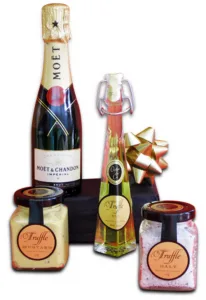 For Them
Champagne & Chocolates
Gift them a romantic night together with this beautiful assortment of rich treats including Trilogy Sparkling Wine, Chocolate Sauce, Christmas Chocolate Assortment and Vergani Chocolates. Packaged in a pretty box, this is a great way to share your season's greetings!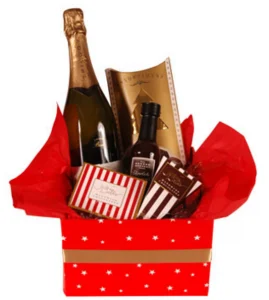 Christmas to Share
Spread the Christmas cheer with this perfect gift for two! White Wine (you can also opt for red wine or champagne), Ogilvie Rum & Brandy Cake, 2 x Christmas Puddings, Brand Butterscotch Sauce, Raffaello and more will help ensure they have a very merry Christmas!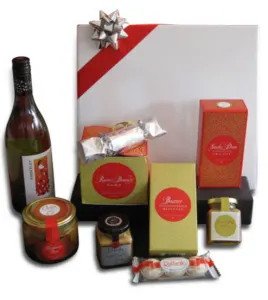 For Friends
Happy Christmas Holidays
Filled to the top with delicious holiday treats including a Mini Christmas cake, Shortbread, Pringles Crisps, Christmas lollies and many more little Christmas treats, this gift basket is a great way to say "Have a Happy Holiday" season!
Little Christmas Wish
These adorable Christmas bags are a perfect for sending your holiday wishes to friends, family, co-workers and even teachers! Wrapped in your choice of an organza bag or gift box, each gift comes complete with a mini scented candle, a candle glass holder, Christmas chocolate baubles and a Christmas tag.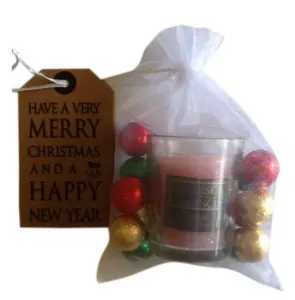 Plum Gifts Custom Gift Baskets
Still Can't Find Exactly What You Want?
In addition to their fabulous selection, Plum Gifts also offers custom gift baskets. They will work with you to create the perfect gift basket or hamper for the holidays or any other occasion. All you have to do is give them a call, or send an email.
Whether you're looking for a holiday gift for your husband, wife, friend or teacher, Plum Gifts has a gorgeous gift basket or hamper for you! Simply visit and choose the basket or hamper you want, fill in the order details, add a personal note (if you wish), and Plum Gifts will take care of the rest!