Buying a home is a joy that brings with it a lot of responsibility, especially when you are considering getting a mortgage. Nonetheless, it is one of the things that many look forward to, perhaps, because of the other responsibilities it takes off their shoulders, such as paying for rent.
Lenders would like to make it sound easy to secure a mortgage when planning to buy a house, but almost everyone would own a house today if it were truly that easy. However, that doesn't mean that the process can't be made less stressful and more exciting.
Here are several things you may want to consider before getting a mortgage.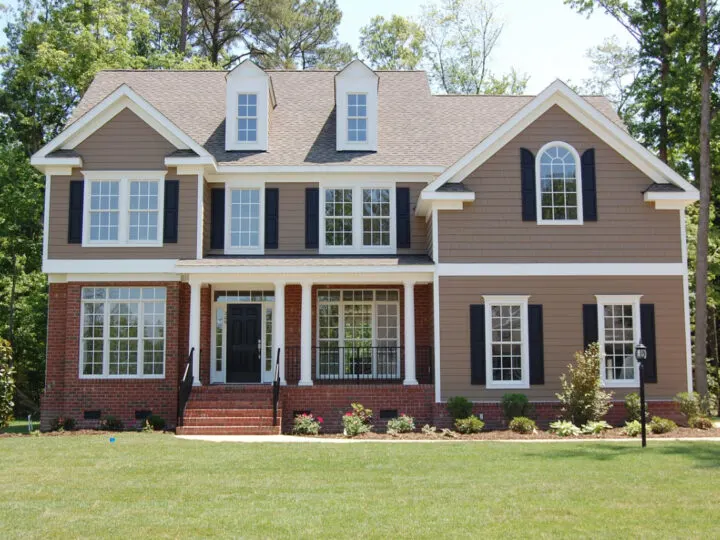 How much debt do you have on your name?
Getting a mortgage is not far from bagging a (good) debt, and having outstanding debt not only increases your burden but also reduces your chances of getting your mortgage request approved. Student loans, credit card debt and any other type of debt play a significant role in getting a mortgage, so work on clearing that up early enough.
What's your credit score?
When getting a mortgage, it's no news that financial institutions consider the credit score of an applicant before deciding to say "yes" or "no" to their request. Different requests come with different minimum requirements, and for something as important as a mortgage, the optimal required credit score goes to 660. This doesn't mean that you can't apply or get approval with less. You stand a chance of getting mortgage approval with a credit score of 620, but anything less than that puts you in the red zone, and you know what that means.
What's the plan? Get a mortgage? Good, but what's the plan to pay upfront and subsequently?
Buying a house is quite different from buying candies at the mall. You can't just get up one summer afternoon and decide you want a home ASAP. It simply doesn't work that way unless you're a West or someone on that level.
When getting a mortgage, you need to have planned for it months ahead; some say at least one year ahead. This is because plans change, and anything could happen, so you should have a somewhat concrete plan that would forestall certain unplanned events and help you stay afloat while paying up.
How much do you earn?
When getting a mortgage, the lender will need to know how much you earn. They will also need to know how consistent those earnings are. If anything, the pandemic has shown many people that even fairly consistent may not cut it when you're in dire need.
If you do not have a stable record of your earnings for the past six months to 1 year, you may want to start working on that now.
Freelancers and self-employed applicants will also have to show some proof that they earn good money even if there is a decline in contracts or the number of clients at any time.
How much do you have for a downpayment?
Knowing how much you can give for a down payment is something else you need to think about when getting a mortgage. Most financing options require a down payment before the mortgage is secured, and typically, the higher the down payment, the less you pay subsequently.
This takes us back to the second tip – plan ahead. With a well-structured plan, you should be able to save up at least 20% of your mortgage before putting in an application. It is not advisable to bank on "future earnings" to make a down payment in the nick of time. Create a saving plan and work towards it. It may take a year or five – just be sure to have a reasonable amount of money for your dream home saved up.
How luxurious is your dream home?
When thinking of getting a mortgage, you also need to think about the exact type of home you want. We say dream big but when it comes to purchasing a house on a mortgage, it's best to dream reasonably.
Is your dream home something you can afford to make a sacrifice for right now or in the next two years? If you know that you would struggle to keep up with your repayment plan after making the first payment, then that may not be the right home for you.
You can decide to wait for a little longer till you are in a better financial position or take the leap anyways, knowing you may get hurt. We advise the former or, better still, going for a less luxurious but affordable property.
How disciplined are you to stick to the plan?
You should also consider whether or not you can stick to the payment plan. When we said getting a house comes with added responsibilities, this was one of them. You probably think you are disciplined now but can you stay prudent for the next 5 to 10 years? Can you cut down on your expenses and live, if necessary, below your means?
Making a plan is one thing; sticking to the plan is another thing entirely, and with a mortgage, you certainly don't want to be caught walking out of line. If you have a family, have every member understand the implication of the situation and what it might cost everyone – even if it's one more miniature cup of coffee.
What financing option would work best for you?
Another question to consider before getting a mortgage is the best type of financing for you. Yes, there are different types of mortgages, and what works for one may not be the best for another. There are multiple resources online and offline that outline the different types of mortgage and their features so you can read up on them yourself, but they shouldn't take the place of an expert.
Final Thoughts of Getting a Mortgage
Buying a house is a dream that is not out of reach. BUt before getting a mortgage, use these tips to ensure that you don't get in over your head.
Happy house hunting!