Like most women, as I get older I am becoming more concerned with the appearance of my skin. Thankfully I have been taking care of my skin long before now, and that is one of the most important things you can to help prevent the signs of aging. So while I have not yet formed many wrinkles, I have noticed the tone of my skin becoming more uneven, and I have always had issues with a small area of redness along the side of my nose as well. And as a result of my years of sunbathing as a teen, I have a spattering of freckles across the bridge of my nose and cheeks that are becoming more noticeable as well. So when I was offered the opportunity to try a anti-aging skin brightener by Ageless Derma, I couldn't wait to give it a try!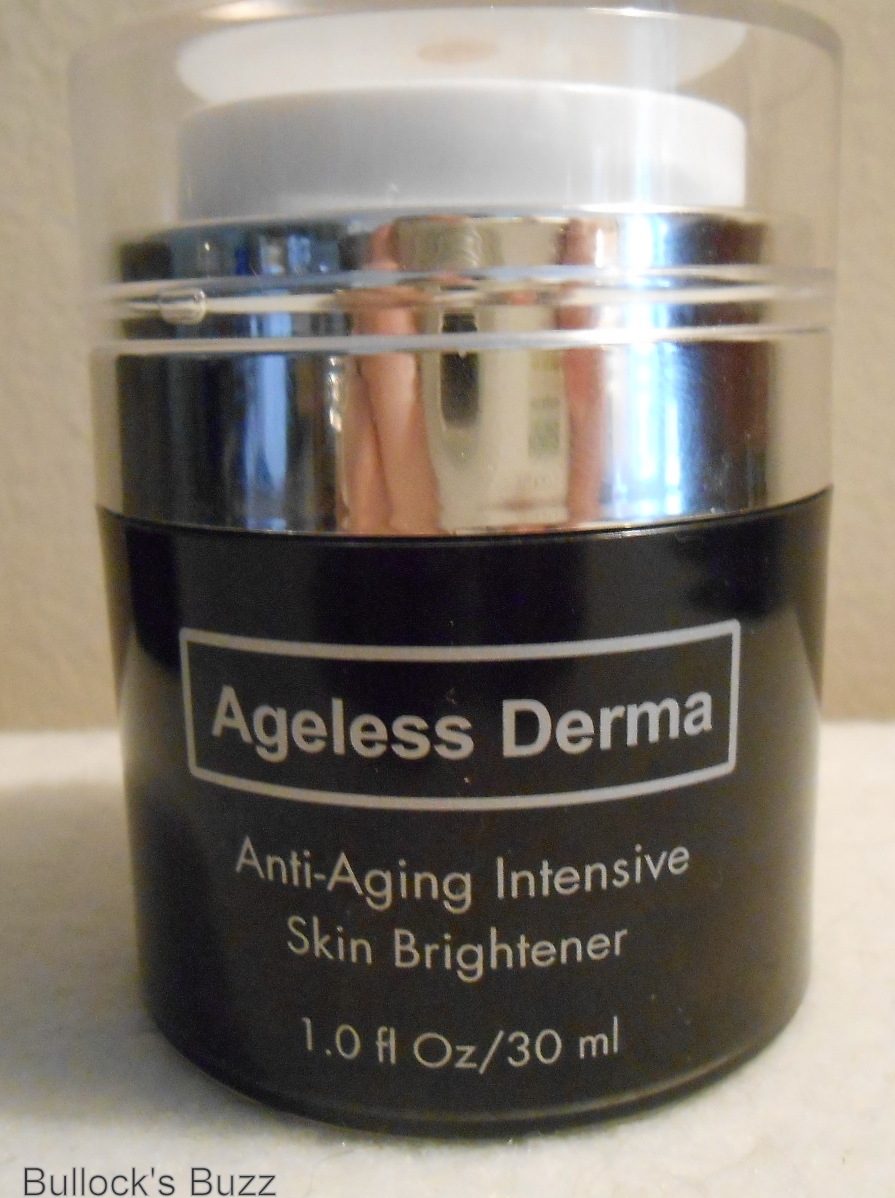 Many of you know that I much prefer to use skin care products that are formulated with natural ingredients, and Ageless Derma uses an array of naturally derived bio-peptides, stem cells, antioxidants and vitamins in high concentrations that work quickly, gently and effectively. Their products do not contain any animal-derived ingredients, synthetic perfumes, or high levels of preservatives, detergents, silicone, alcohol or mineral oil. Their entire line of anti aging skin care products is geared towards rejuvenating and restoring damaged or aging skin, and keeping your skin looking and feeling its youngest and its best. Their products include skin care and mineral cosmetics.
The product I was sent to try, the Ageless Derma Anti-Aging Intensive Skin Brightener, has been clinically proven to reduce all types of hyperpimentation including freckles, age spots, brown spots, liver spots and changes in skin pigmentation due to oral contraceptives and pregnancy. It uses an all new combination of natural and bio-engeniered ingredients to lighten the skin without causing any harm, so even those with sensitive skin can use it. Some examples of the ingredients included are:
NET-DG Licorice root, which is a natural plant for those with sensitive skin.
BV-OSC, a form of Vitamin C, which is a whitener, anti-oxidant, and collagen protector.
Contains BioWhite Mulberry Grape Juice, a plant complex, which affects pigmentation.
Contains Belides, extract from the Daisy flower, which affects skin whitening.
Contains Alpha Arbutin, which helps aging and hyperpigmentation.
The Anti-Aging Intensive Skin Brightener also contains a sunblock to help protect your skin from the damaging rays of the sun, and is gentle enough to where those with sensitive skin can safely use it.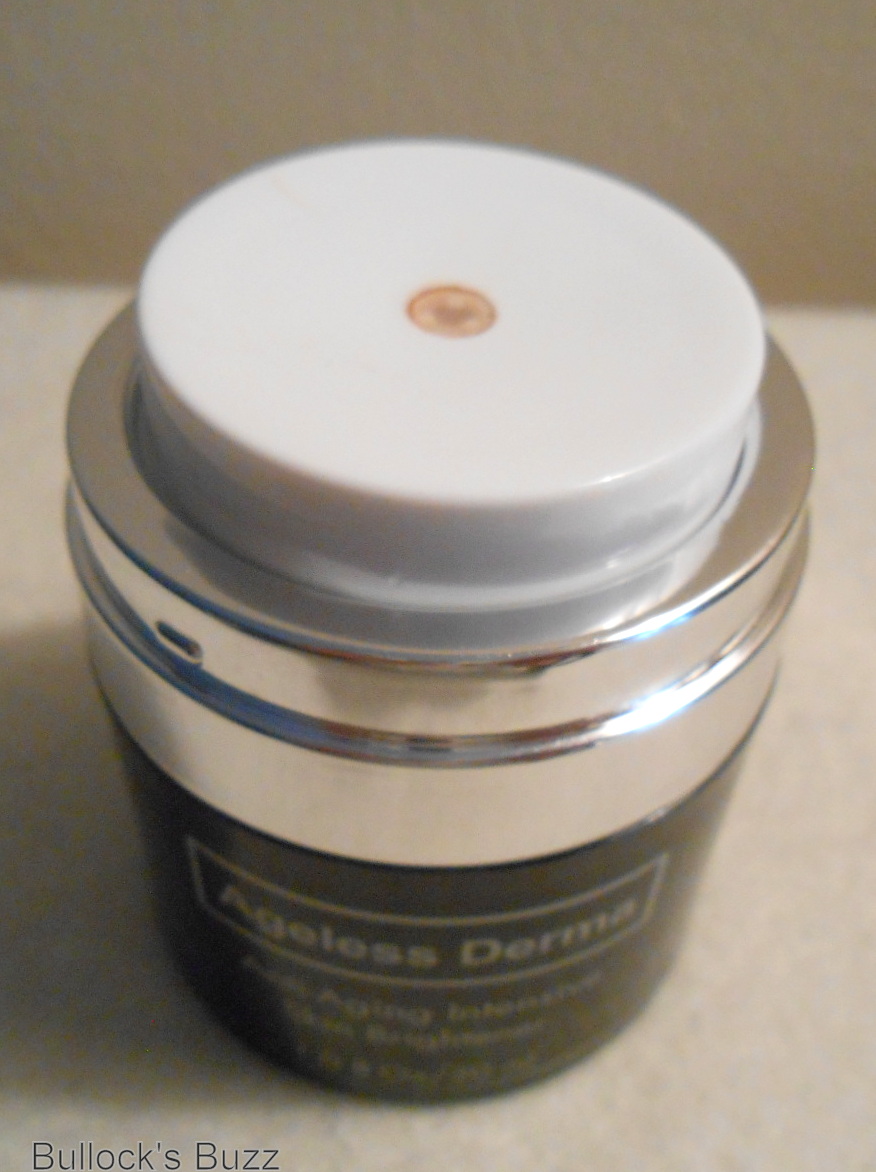 It comes in a small 1.0 ounce bottle with a unique pump-action. You just gently push down on the white top part, and a small amount of cream will come out a hole in the middle. It is nothing like your typical pump and seems to be better at dispensing just the right amount you need to cover your face, plus it is a lot less messy. It is recommended that you use it twice a day, so I make sure to apply it once in the morning before I do my make up, and then again at night after my shower.
I have to admit that I was both was hesitant and skeptical at first because I was expecting a clear or a white-colored cream, and this has a slight beige tint. I wasn't wanting something that resembled foundation and would just cover up the discoloration. But the more I used it, the more difference I began to see in my skin tone.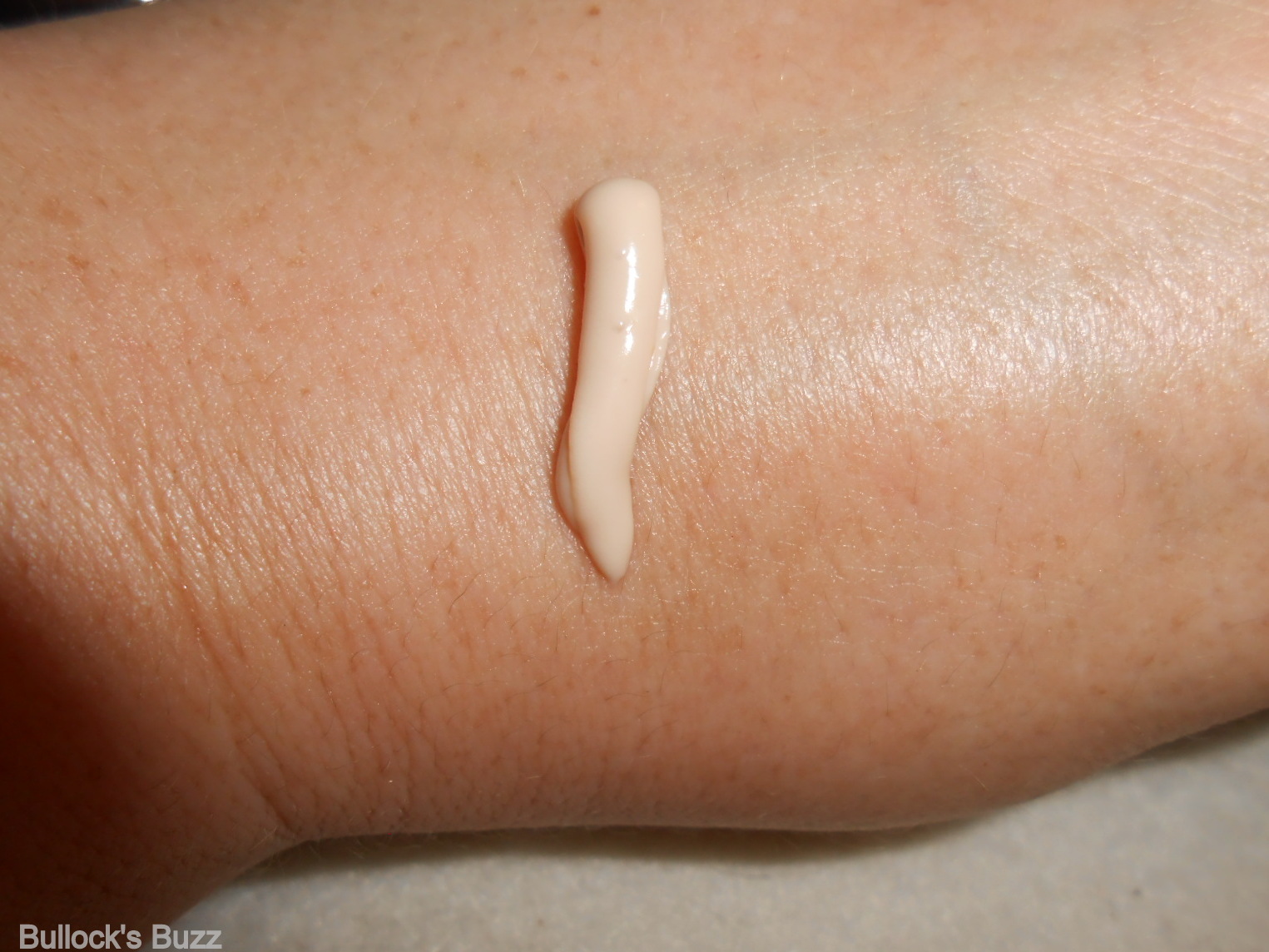 It is a very light-weight cream that spreads on evenly, and I mentioned, the small amount that comes out with one pump is plenty enough to cover my entire face. The consistency is a bit different in that when you first apply it to your skin it almost has an oily feel, but the more you rub it in, the less oily it feels and the softer your skin becomes. Once it is completely absorbed, there is no oily feeling or shine, just incredibly soft skin. It does have a very light, almost floral scent, but it is hardly noticeable once you apply it and what is there quickly dissipates. I have had issues with some products breaking my face out, but I have not had any problems with the Ageless Derma Anti-Aging Intensive Skin Brightener.
I have been using this skin brightener for well over a month now and am truly impressed with the results! I already notice a difference in that my skin tons looks much more even over my entire face. The freckles are almost gone, and as for the redness along the sides of my nose – it is gone! I highly recommend it to anyone wanting to even out your skin tone, get rid of any discoloration and protect your skin from effects of aging.
The Anti-Aging Intensive Skin Brightener retails for $49 for 1.0 fl oz on the Ageless Derma website. You can also find it on Amazon, as well as several other online stores. Be sure to check out the entire line of Ageless Derma products here. You can also keep up with all the latest news, products, deals and promotions by connecting with Ageless Derma on both Facebook and Twitter.

Disclosure of Material Connection: I received one or more of the products or services mentioned above for free in the hope that I would mention it on my blog. Regardless, I only recommend products or services I use personally and believe will be good for my readers. I am disclosing this in accordance with the Federal Trade Commission's 16 CFR, Part 255: "Guides Concerning the Use of Endorsements and Testimonials in Advertising."