Affordable Ways to Add Color Without Having To Paint or Remodel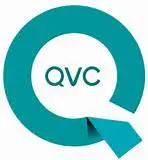 Summertime makes everything seem brighter and more cheerful. With the change of season came the urge to brighten up my home a bit, and since I cannot paint or buy new furniture, my best bet was to use accessories to add cheerful splashes of color. Right around the time I made this decision, I was given the opportunity to review some products from my favorite online site where I can find everything I need from cookware to tools to clothing to jewelry all at affordable prices, QVC.
With so many great home decor products, it was hard to pick out exactly what I wanted, but after much browsing, I came across the perfect set of pillows, the Azure Demoiselle Pillow set, made by Safavieh! Perfect in that not only do they have brilliant splashes of color in the design, but they feature my favorite summertime insect, the Dragonfly!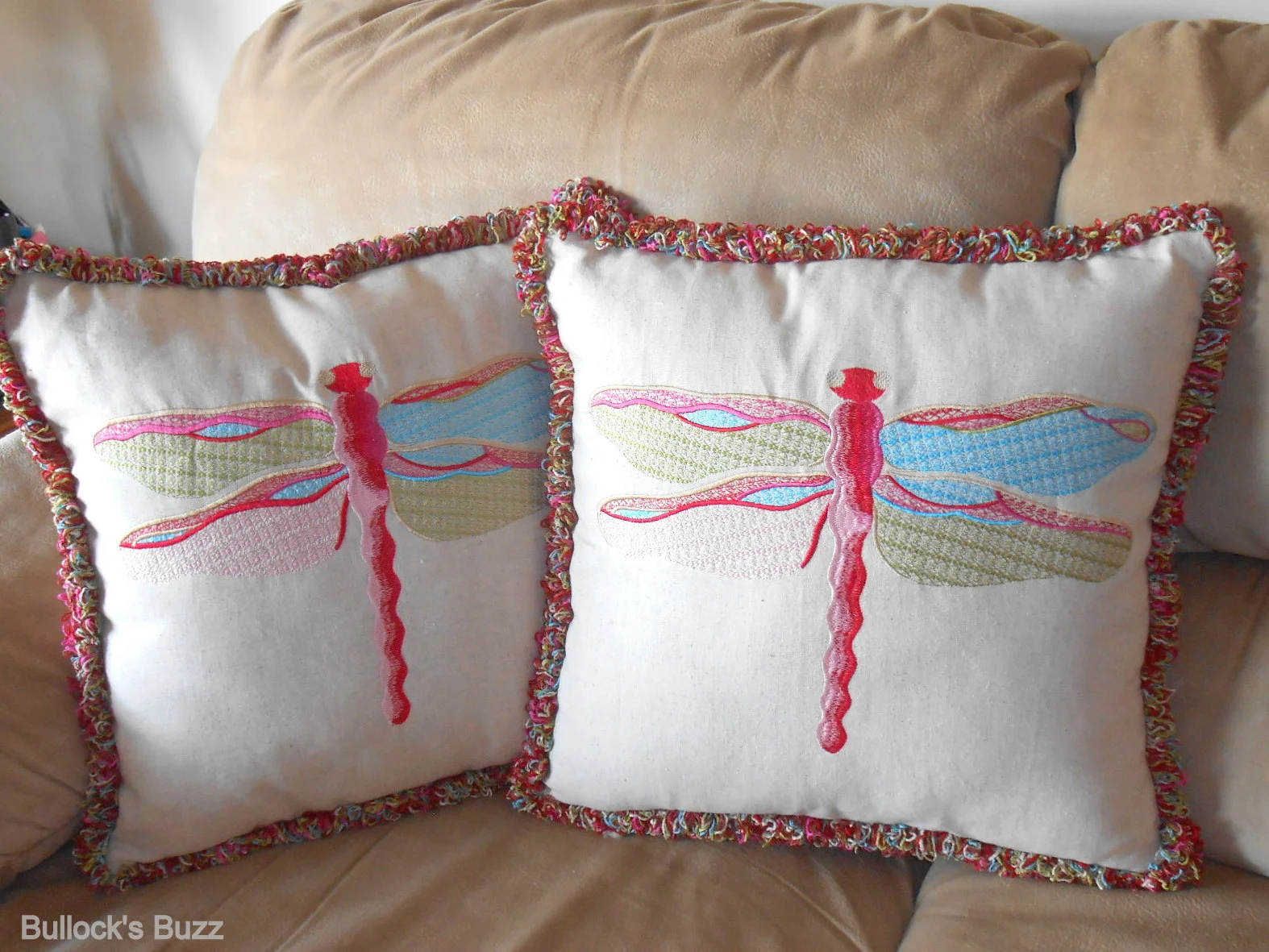 Having a beige colored couch these gorgeous pillows worked perfectly. Each one measures approximately 18″ x 18″ and has a large brilliantly colored dragonfly design on a beige-white background. The dragonfly design was inspired by an 18th century print, and is crafted of a variety of fuscia, pink, aqua and lime green embroidery stitches.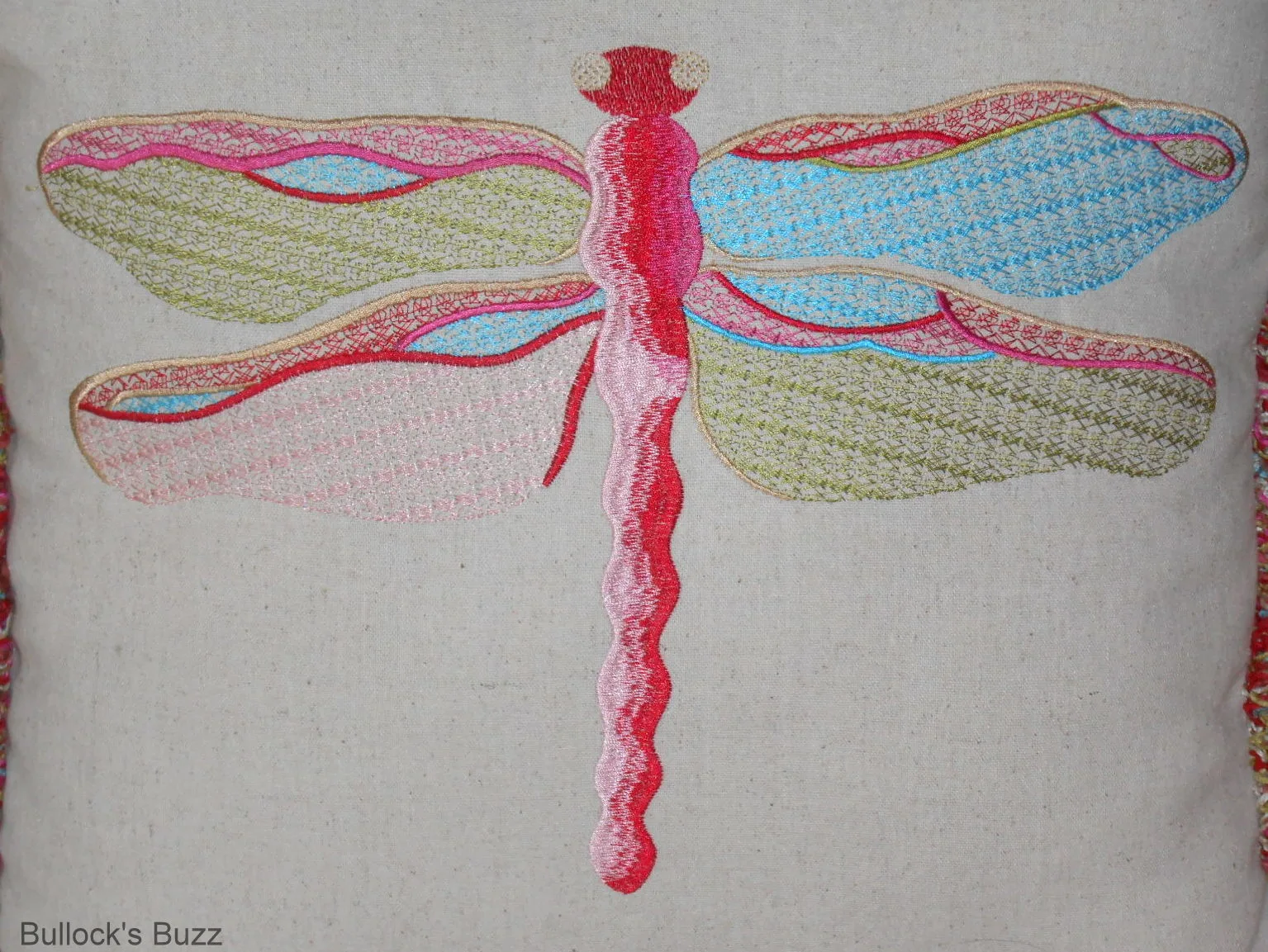 All around the edges of the pillows is a curly, multi-colored chenille fringe in the same shades of color that is found in the dragonflies. The best part is, the covers are removable and hand-washable! Located on the bottom edge of the pillow, cleverly hidden beneath the fringe is a small zipper which easily opens allowing you to remove the cover for washing.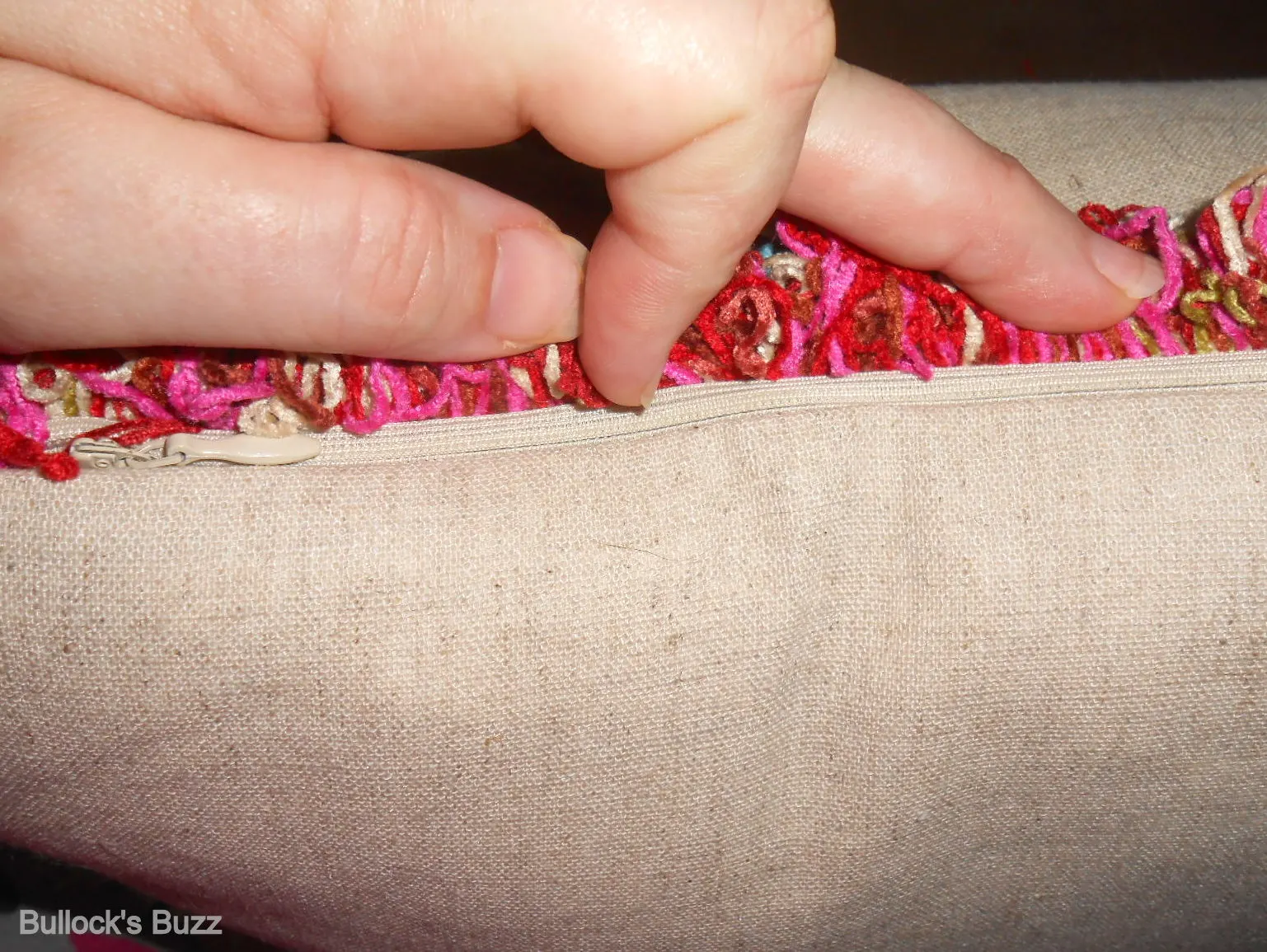 Each pillow is very well made. The fringe is securely intact and there are no missing or loose threads in either the dragonfly design or in the fringe; even after hand-washing, the covers are in great shape. The filler is a polyester fiber, and it is actually quite comfy to rest your head on. It is just thick enough to where the pillows remain fluffed out with no flopping or sagging so you can clearly see the entire design.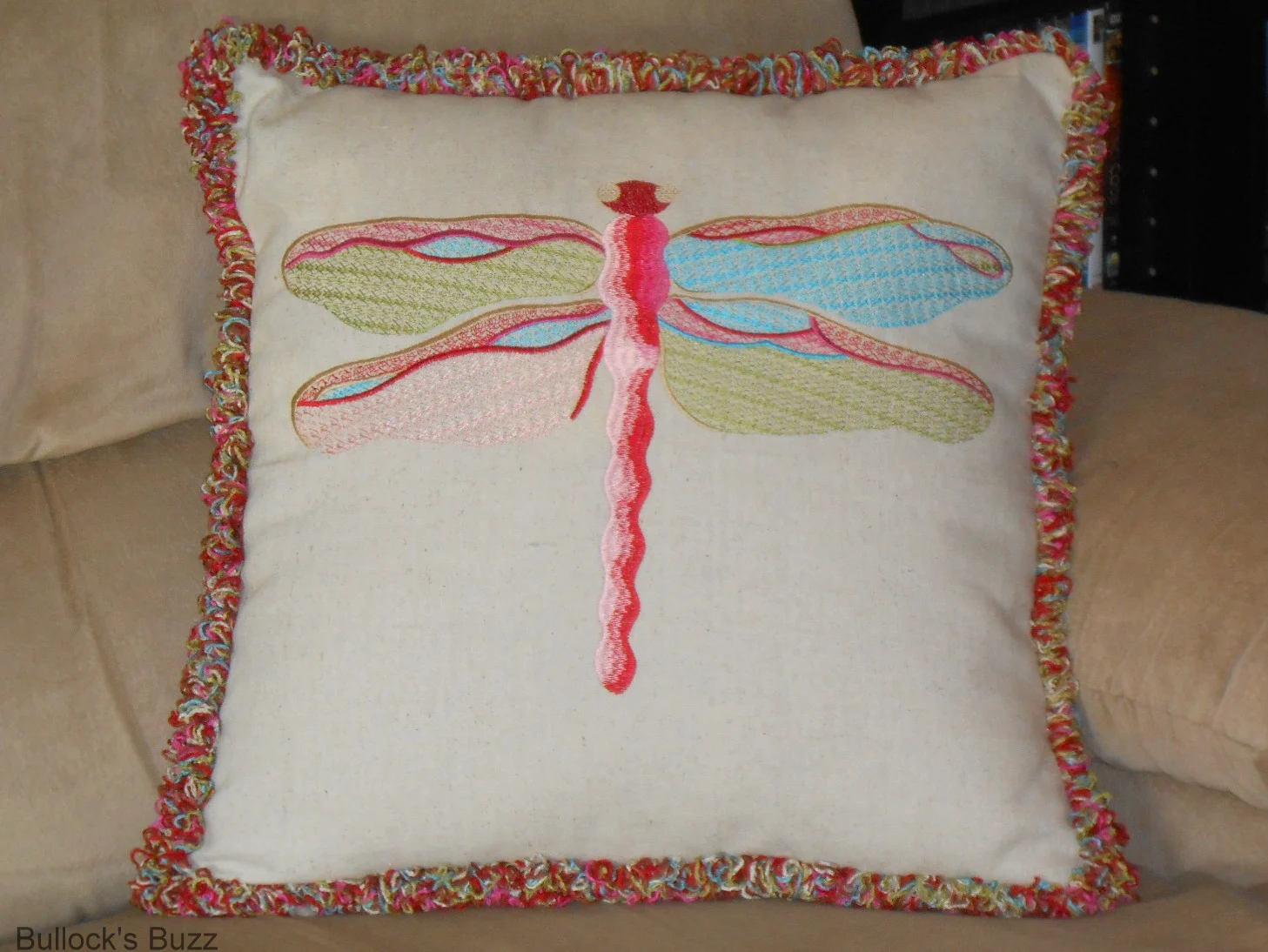 Adding these pillow to the couch was the perfect touch. They pick up the coloring from the rug in front of the couch, and by adding a picture here and a vase there our den now looks much more cheerful and homey! I like the effect so much, that I may leave it year round! All I need now is a throw that picks up one of the colors from the pillows!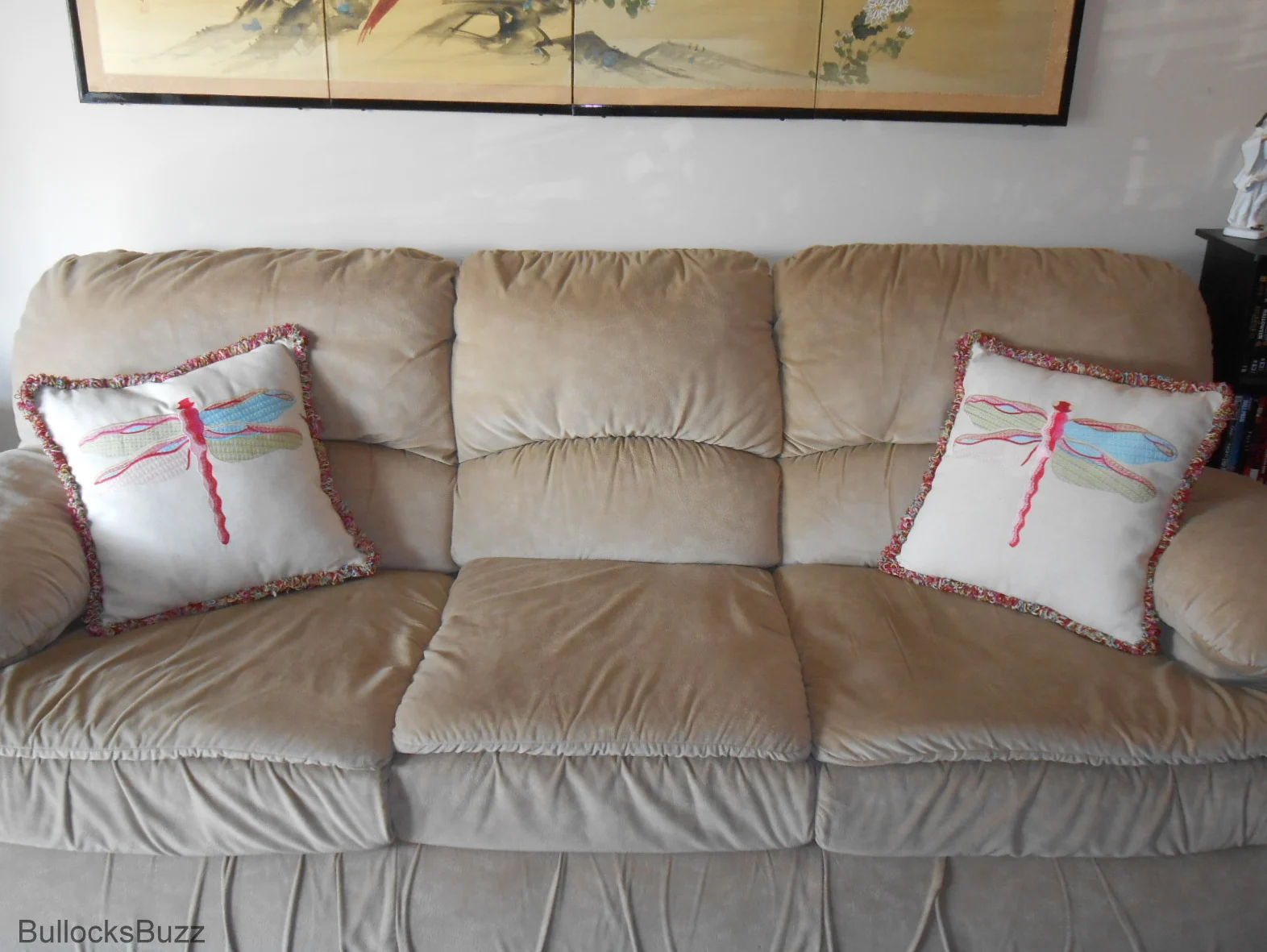 You can find these pillows as well as several other beautiful designs by Safavieh directly through QVC. Ordering through QVC online is simple and quick, and they carry brand name products at affordable prices. Whether you are looking for fashion or food, beauty products or electronics, QVC is the perfect site for one-stop online shopping! Be sure to keep up with the latest deals, promotions and more by connecting with QVC on both Facebook and Twitter.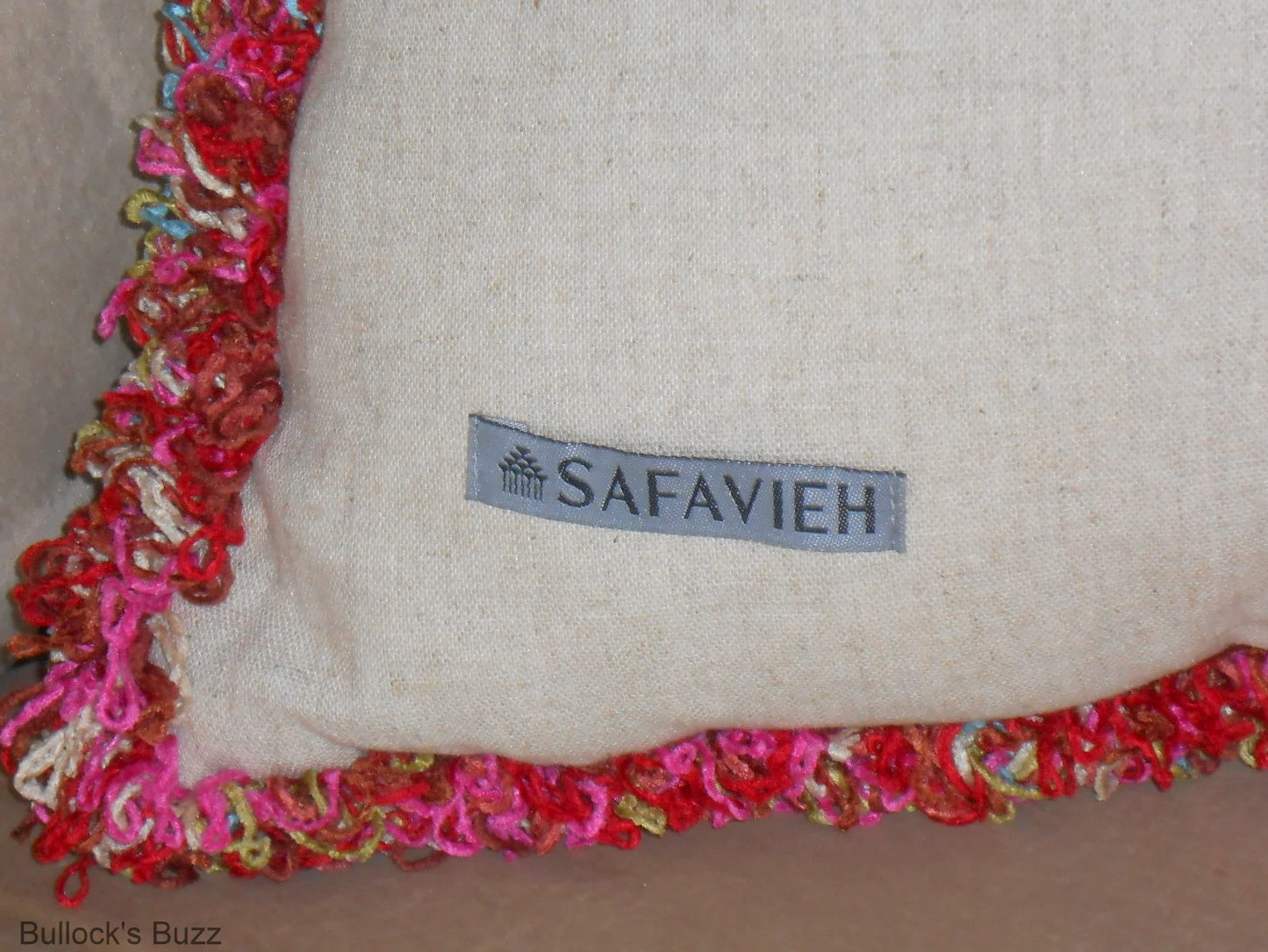 What is your favorite way to add some summer to your home?