Throwing birthday parties for young children is easy, but what about when your little one grows up and becomes a tween and then a teen? Chances are they no longer want a princess or superhero themed party. We all know how hard teens can be to please, but with a little planning and forethought, you can throw your teen a party they'll love. Below are 5 perfect birthday party ideas for teens and tweens that can all be done easily and cheaply.
Keep in mind, planning early (we plan our party ideas about 6 months in advance) will save you money and time in the long run! And remember, be prepared for noise, spills, broken items, and even a few tiffs; and although a teen party should always be chaperoned, there is no need to hover.
Now, let's party with the following birthday party ideas for teens and tweens!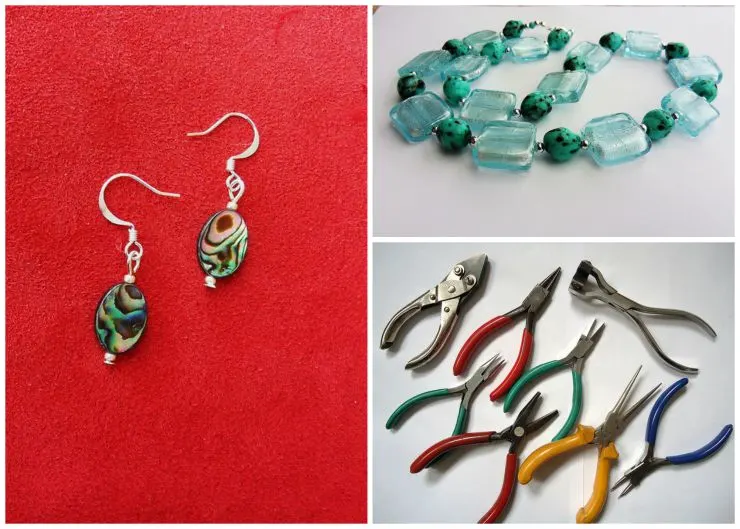 Jewelry Making Party
First up on the list of birthday party idea for teens is having a jewelry making party. This idea always seems to be a huge hit with the tween set. You will need to get all of the jewelry making supplies they will need including an assortment of beads, twine and/or chain, hooks, clasps and more.
Set everything up in small bowls on a large table the girls can sit around, and be sure to keep it separate from the food table. The girls can make necklaces, bracelets, earrings and rings for themselves and for each other while talking and gossiping. Friendship bracelets are also a lot of fun to make, and they take hours to finish.
Throw in a movie that they can watch while making their own unique designs. And make sure you have lots of food available because teens love to graze! When the party is over, they can take their jewelry home as a great, unique party favor!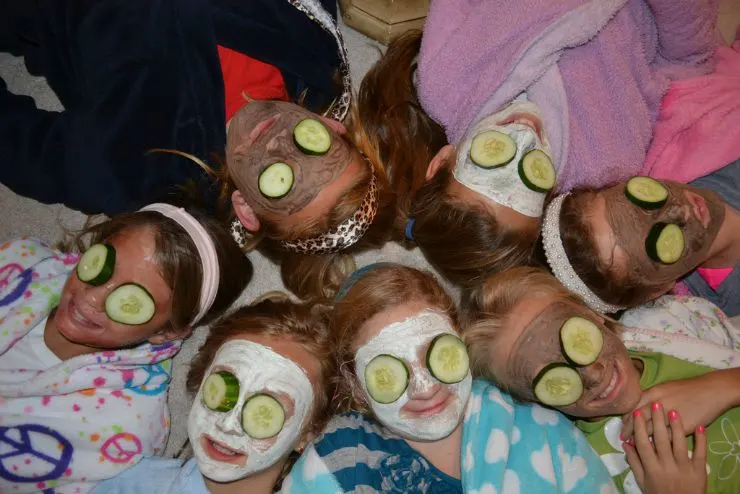 Spa Night Party
What girl doesn't love slumber parties, and what female doesn't like to be pampered? This birthday party idea for teens has the best of both worlds! For this party you will need to purchase:
cotton balls

nail files

multiple colors of nail polish (aff link)

cuticle sticks

nail polish remover

cucumber

oatmeal

honey

bath salts

dish soap

small bowl

s

large pans (for soaking feet)

flip-flops

paint markers or craft paint fabric strips.
Check your local dollar store during the spring and summer months where you can find flip-flops for a dollar or less. Make sure you buy a few in your daughter's size, and a few pairs that are both larger and smaller so that each guest can find a pair that fits.
When the girls arrive, start with their fingernails, trimming and filing. Then pour dish soap is small bowls for them to soak their fingernails in. It works great if you can set this up around a table where they can all sit together and talk while they do their manicures.
Show them the correct way to trim and push back their cuticles, and then leave them to paint each other's fingernails. Once the fingernails are finished, take a break for food and cake.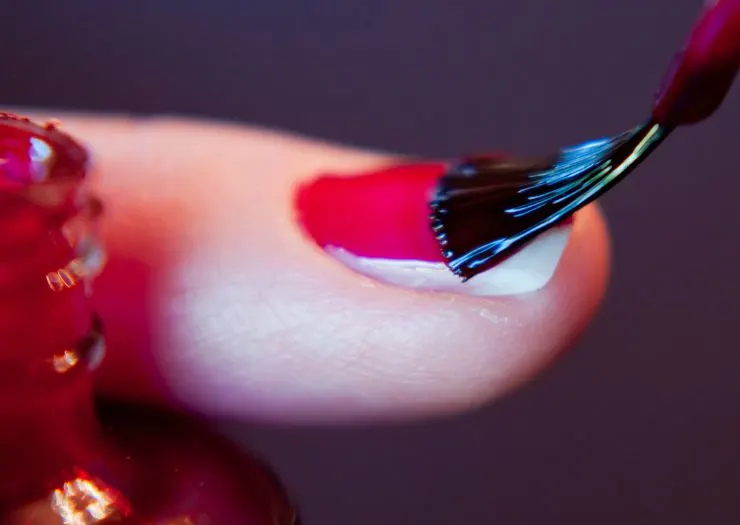 This is followed up with the pedicure where the girls can trim their toenails, soak their feet in bath salts, and then place cotton balls between their toes and paint their own toe nails. While the paint dries, bring out the markers, craft paints, and fabric and let them decorate their pair of flip-flops. Once toenails are dry and flip-flops finished, they can apply the scented lotion to their feet.
Pajamas are now put on and the shower caps are donned. Teach the girls how to make their own facial masks using oatmeal and honey, then have them each lay down, put cucumbers on their eyes and let them talk and laugh for about 15 to 20 minutes, before removing the cucumbers.
Follow that with the facial masks and let them watch a movie while they dry. Just make sure to come back in about 30 minutes and remind them to wash off the masks! They can then do each other's hair as they finish watching the movie, and in the morning, rave about how beautiful they all look.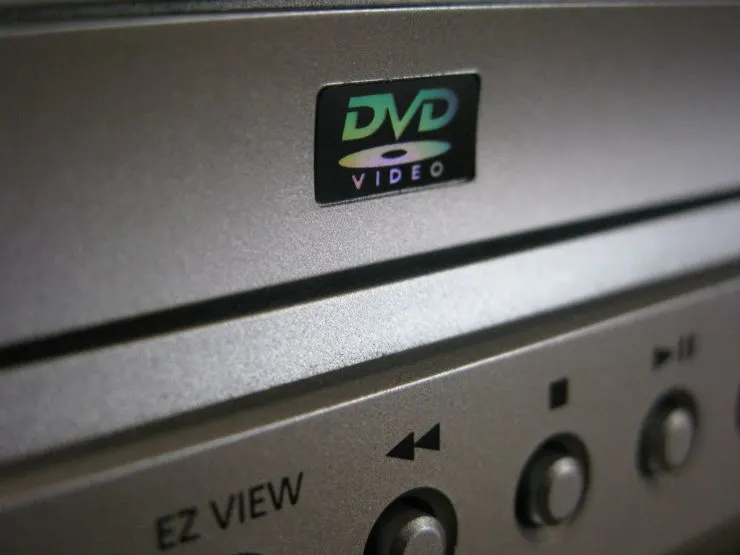 Movie Night Party
This birthday party idea for teens is sure to be a hit! Ask your child their favorite movie, and then center their party theme around it. If the movie they pick is too difficult, you can always center it around movies in general, or choose to focus on a specific genre such as chick flicks, 80's movies, horror movies, Disney movies…you get the idea!
Serve popcorn, soda and boxes of movie candy. If possible, have their cake made around the movie as well. Some games you can play include Truth and Lies (Movie Version), Movie BINGO, and even plan a movie-themed scavenger hunt. Of course, plan to either rent, buy or stream some movies during the party, or you can take them all to a movie.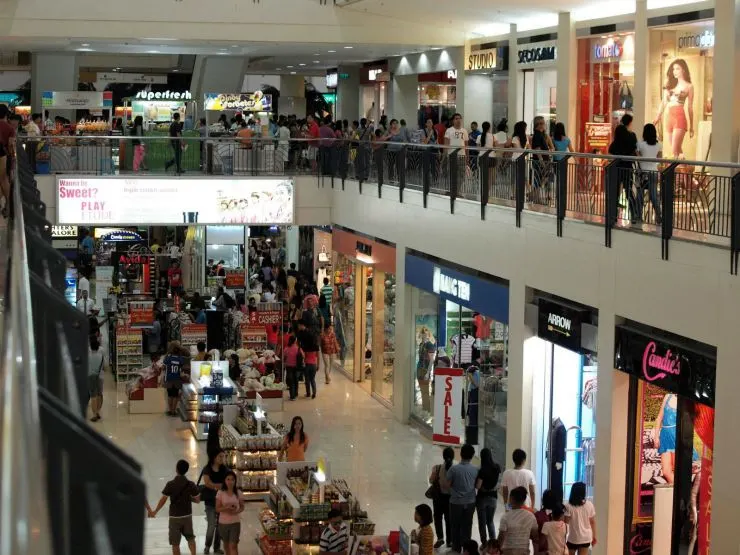 Mall Digital Camera Scavenger Hunt Party
Mall scavenger hunts are a blast! They are also another of the super popular birthday party ideas for teens! There are several ways to do it including a Free Item Scavenger Hunt where you make a list of things the kids can find around the mall for free.
Another type of mall scavenger hunt, and our favorite, is a Seek and Snap Scavenger Hunt where you give each team a digital camera and a list of items or things for them to hint down. They must try to snap a picture of as many of these things as possible in a specific amount of time.
Some examples of items to have on the list can include:
Someone wearing an animal prints shirt, pants, or dress (double points for more than one!

Anyone eating a hamburger.

A security guard.

Any salesperson holding up their store bag ( 1 pt for each).

A brunette mannequin wearing something purple.

Anyone wearing yellow pants.

A picture of your entire team.

Someone getting their ears pierced.

Your team posing with mannequins.
The first team back with pictures of everything on the list wins! From there you can end the party with a meal in the food court or mall restaurant or even a movie.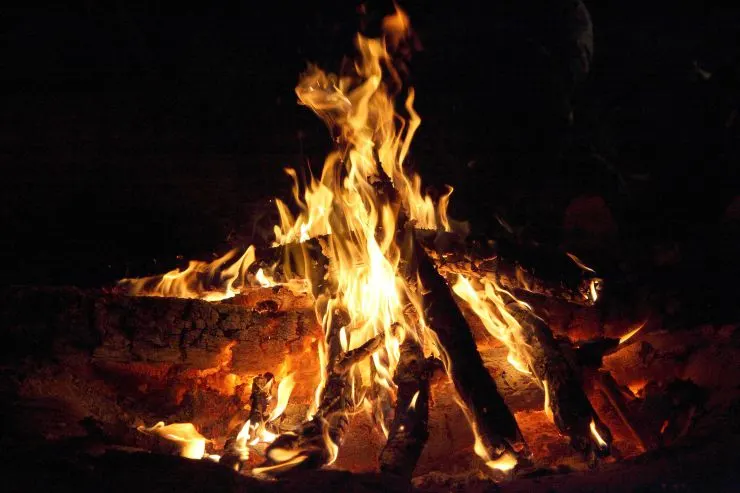 Nighttime Bonfire/Camping
If your teen loves the great outdoors, they will really like the following birthday party ideas for teens! Consider having a bonfire and/or camping party! There are all kinds of games and activities to do when camping around a bonfire at night including roasting marshmallows, telling ghost stories and any of the following cool teen games to play at night:
1. Hide and Go Scare
Divide the teens into two teams, or, if you have more than 20 players, divide them into smaller teams. Each team is then assigned a color, and each team member is given 5 "points" in their team's color.
You can use poker chips or some other small items for the "points". For example: give each member of the Red Team 5 red poker chips, and each member of the Yellow Team 5 yellow poker chips. Next, give the teams about 4 to 5 minutes to spread out or hide.The object of the game is to scare as many members of the opposing team(s) as you can.
Every time you scare someone from the other team, they have to give you one of their points (chips). At the end of the game period (I suggest 30-45 minutes) whichever team has collected the most points from the other team(s) wins.
2. Flashlight Capture the Flag
This is based on the classic Capture the Flag except it is played at night using glow sticks and flashlights. You will need a large space to play in, and wooded areas work great for this game.
Divide the space into two sides and divide the players into two teams. Give each team a glow in the dark stick (the flag) and every player a flashlight. Each team must then hide their glow stick somewhere on their side of the playing space, keeping at least an inch of the glow stick must be visible.
The object of the game is to sneak onto the other team's side and steal their glow stick. However, if someone from the other team shines their flashlight on you and calls out your name, then you have to go to their prison cell and the only way out is if one of your team members "tags" you free with their flashlight.
At that point, both of you must make it back across to your side without being "tagged" by the flashlight again. The winner is the team that captures the other team's glow stick first and makes it back to their team's side.
3. Nighttime Scavenger Hunt
Head to your local dollar store and purchase tons of glow sticks, necklaces, and bracelets. Hide them all over the woods or your backyard, then split the party goers into pairs. Make sure to pass our bags or something else that they can carry to put their findings in.
Set a time limit for the players to find as many glow items as they can and send them on their way. The winner is the team that collects the most, and everyone gets to keep all the glow items they find.
4. Glow in the Dark Games
These games are played with glow sticks and other glow items which you can find at a dollar store. The kids can go Nighttime Bowling which uses soda bottles filled with water as the pins. You will need to activate a glow stick and drop it in each bottle of water and let the kids bowl to their heart's content.
You can also set up a Nighttime Ring Toss using glow in the dark necklaces hooked together to form a loop. Other ideas including glow in the dark volleyball and glow in the dark frisbee – each of which can be purchased at a toy or sporting goods store.