Looking for the perfect gift for anyone on your list? Practically everyone has a cell phone or tablet these days, which means they all have a need for a charger. Let me tell you about a cell phone charger I recently received for review, one that is not just any plain old charger, but is the unique and cute Andru, the robot USB cell phone charger! Although this adorable charger is made especially for Android phones, it will charge any phone or USB-powered device.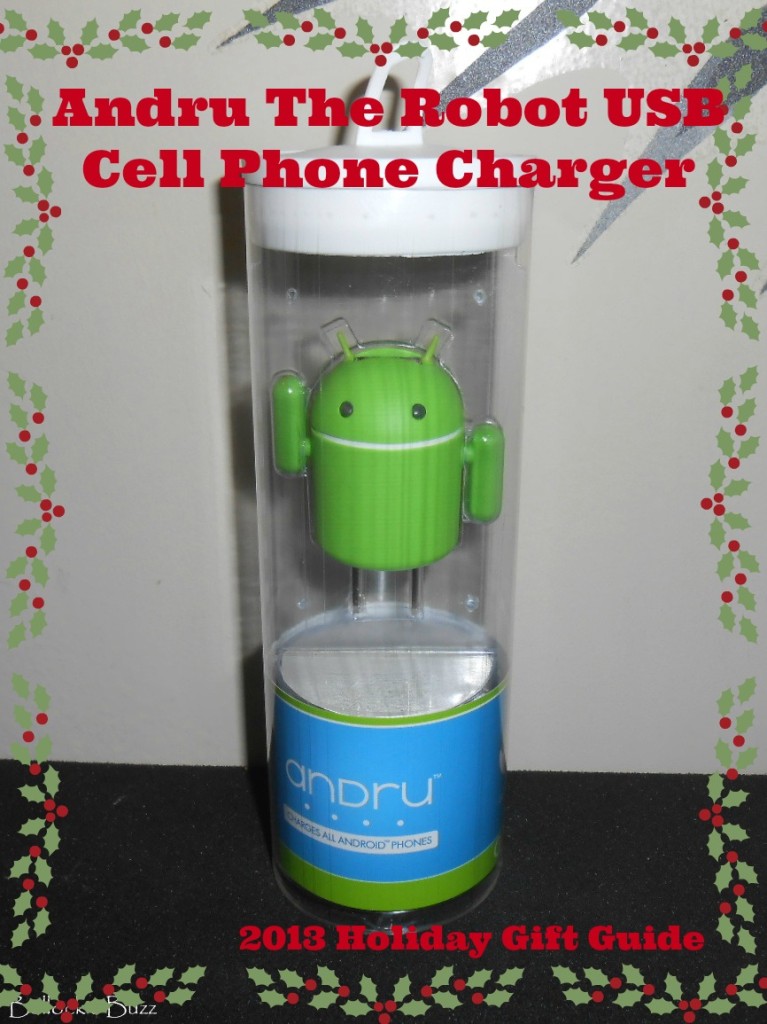 Created by The Gen Brand, Andru comes with a cable and a stand – everything you need to charge your phone or USB-powered device. The included cable has a micro-USB plug, but you can use your own if your device requires it. And if you have an Apple device, you can still use him, you just need to provide your own USB cable – it will plug into Andru's head!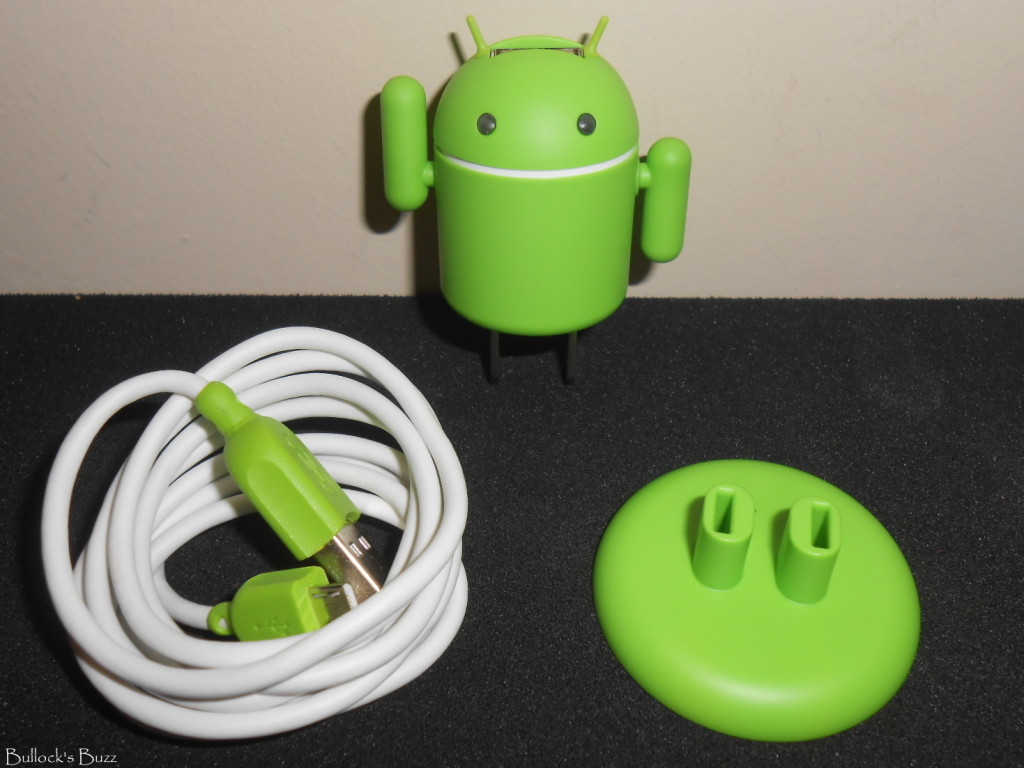 Andru measures around 2.5″ in height, and has moveable arms and flexible antennae. With eyes that change from blue when charging to white once your device is fully charged, he is the most fun and cute charger around. Just plug him into an outlet, attach the included cable to his head and your device and wait for his eyes to return to white. When you are done charging, just place Andru in his stand where he will patiently wait until you need him again.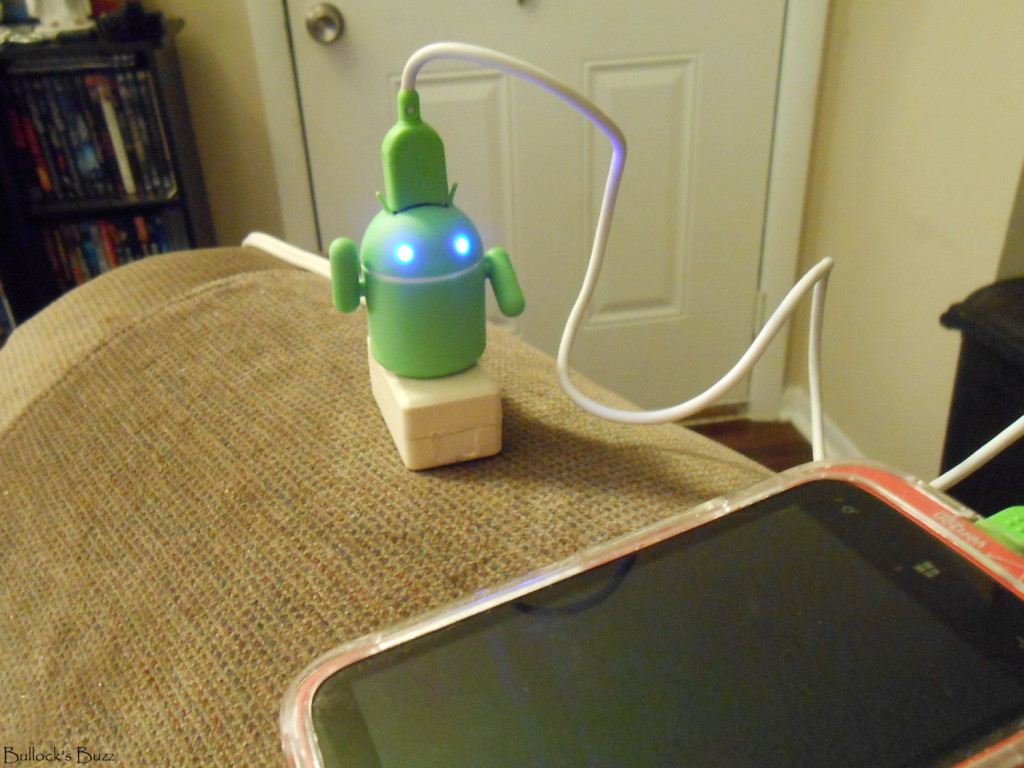 Andru is the perfect size for taking with you when you travel, as well as for the home and office. He is much more fun to use than just your typical charger. He would make the perfect gift for friends, coworkers, your boss, your child's teacher or even as a stocking stuffer!
The original Andru was created green, but he is also available as Andru Dark (black), Andru Chill (white) and Andra (pink). Any of them can be purchased directly through the Gen website, as well as on Amazon.