A light and refreshing sensational summer dessert that's super easy to put together, looks impressive and tastes absolutely amazing; Angel Food Strawberry Yogurt Trifle!
With the warmer temperatures and sunny days of Spring and Summer, I'd much rather spend my time outside than in the kitchen, especially in the kitchen working over a hot stove! So when the warmer months come around, I tend to look for recipes that are not only quick and easy to make, but also light and refreshing. Since two of my favorite warm weather foods are yogurt and fresh fruit, I figured why not combine the two into a scrumptious summertime treat that not only tastes great, but takes just minutes to make! And that's how this amazing Angel Food Strawberry Yogurt Trifle came to be.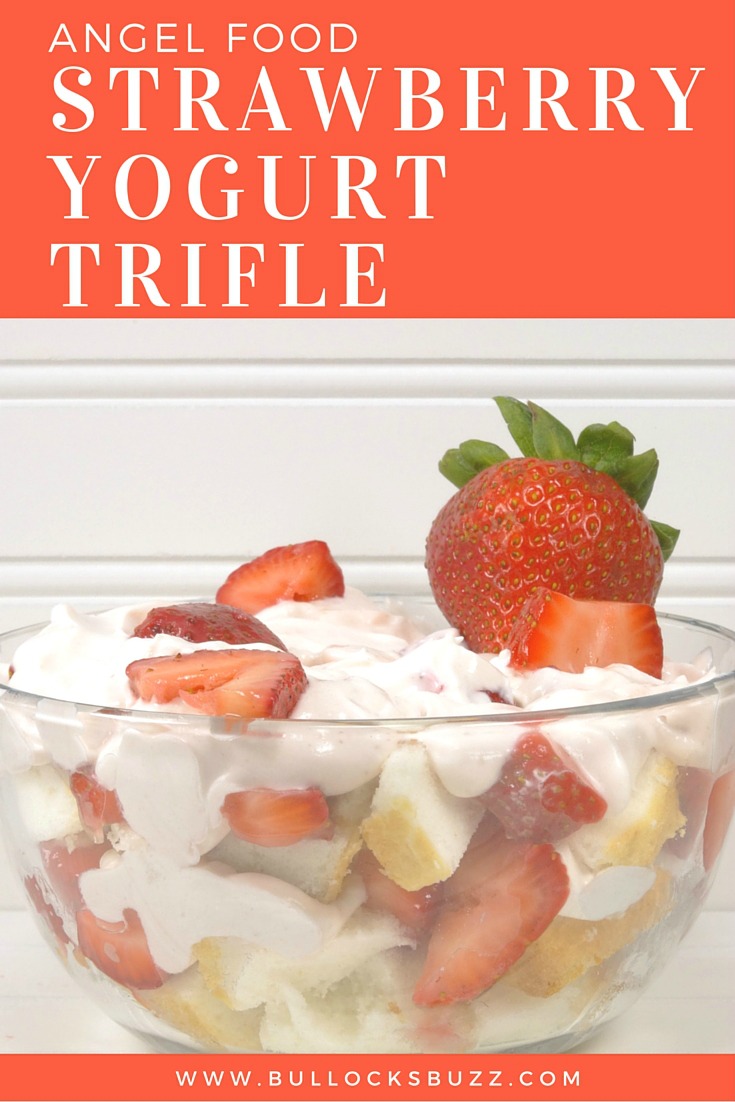 Now I know what you are thinking, another trifle recipe?! How boring. Well, I can assure you that once you take a bite of this creamy and light trifle filled with fresh strawberries, boring will be the furthest word from your mind! My secret? Instead of using plain old whipped cream in between the layers, I combine whipped cream and yogurt for an extra fruity, extra light taste! And one of my favorite yogurts to use is Annie's Homegrown Organic Whole Milk Yogurt.
I've been a long time fan of Annie's Homegrown. Not only do I love the taste of their products, but I love their ingredients, too. So when I learned that they were now making organic whole milk yogurt, I knew it'd be the perfect yogurt to use in my recipe. Annie's Homegrown Organic Whole Milk Organic Yogurts are made with organic milk and organic fruit, and they contain no added sugars, synthetic colors, preservatives, antibiotics, or synthetic hormones. Each 4 oz serving size contains just a mere 100 calories, and is also the perfect size to make my tasty trifle!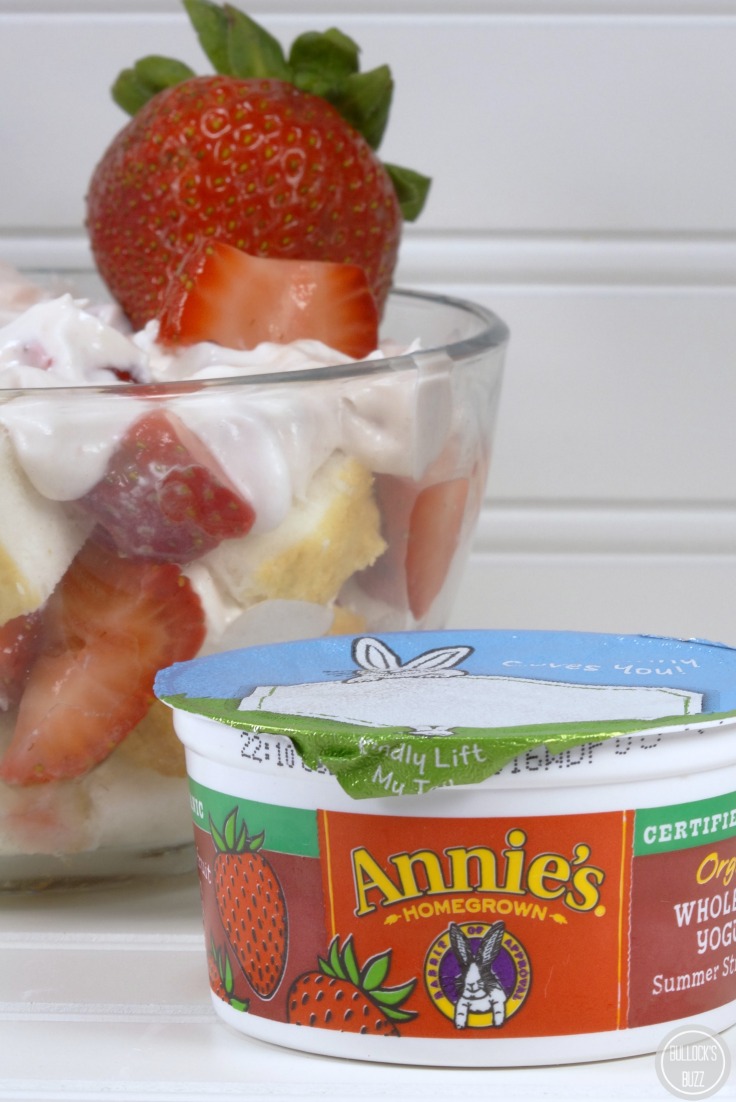 Ready to see how to make this Angel Food Strawberry Yogurt Trifle?
Although I used strawberries and strawberry yogurt, you could really use any fruit and yogurt flavor you prefer! Plus, the amounts listed below can be altered to make as much or as little as you want. This particular recipe usually makes enough for 3 servings.
Here's What You Need
Here's What You Do
Begin by dicing the strawberries into bite sized pieces. Place them in a bowl, and add a few sprinkles of sugar. Set to the side and let rest for about 10 to 15 minutes.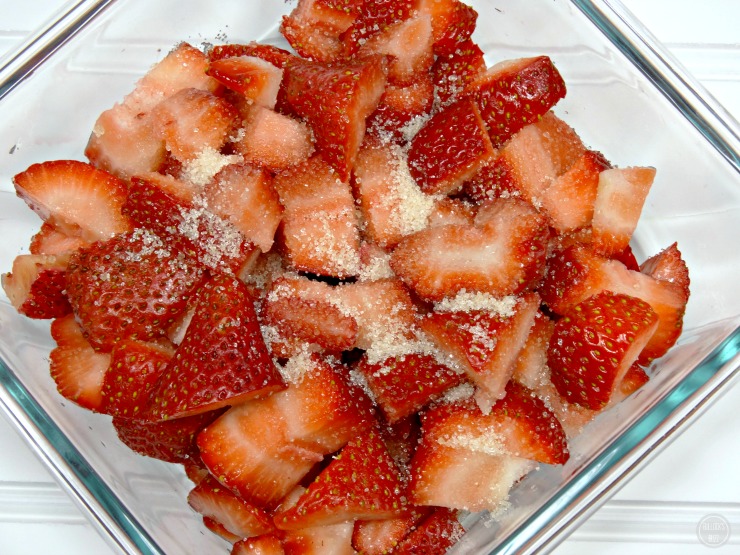 Meanwhile, cut a pre-made Angel Food Cake into small, 1″ cubes until you have about 3 cups worth.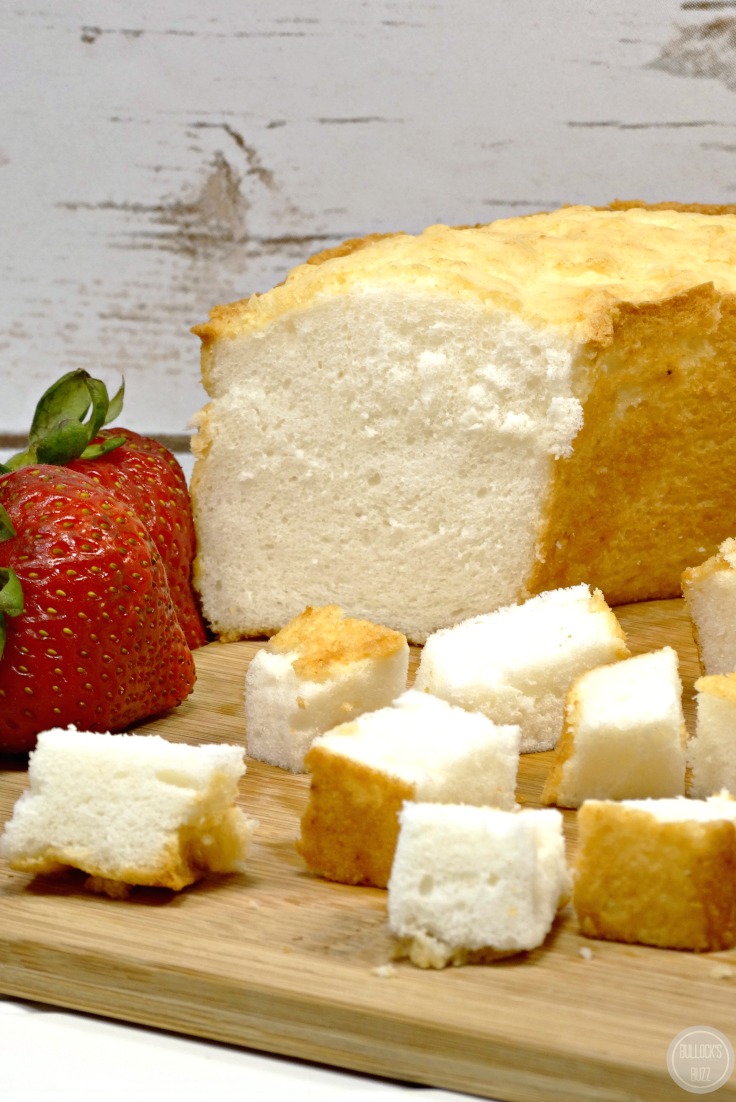 In another bowl, combine one container of Annie's Homegrown Organic Whole Milk Strawberry Yogurt with 1/4 cup of Cool Whip. Gently fold it together. This is just to give the yogurt a more fluffy consistency. Be careful not to over-stir it or it will become too creamy.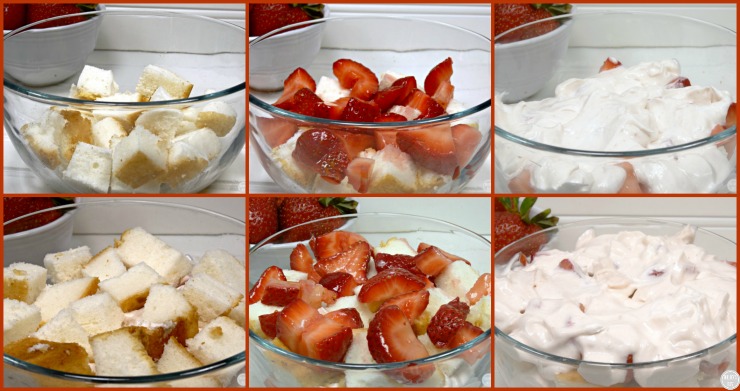 Now all that's left is to layer the ingredients in a bowl. Start with a layer of Angel Food cake, topped with a layer of diced strawberries, followed by a layer of the yogurt. Repeat one time, and top with a few slices of strawberry for decor.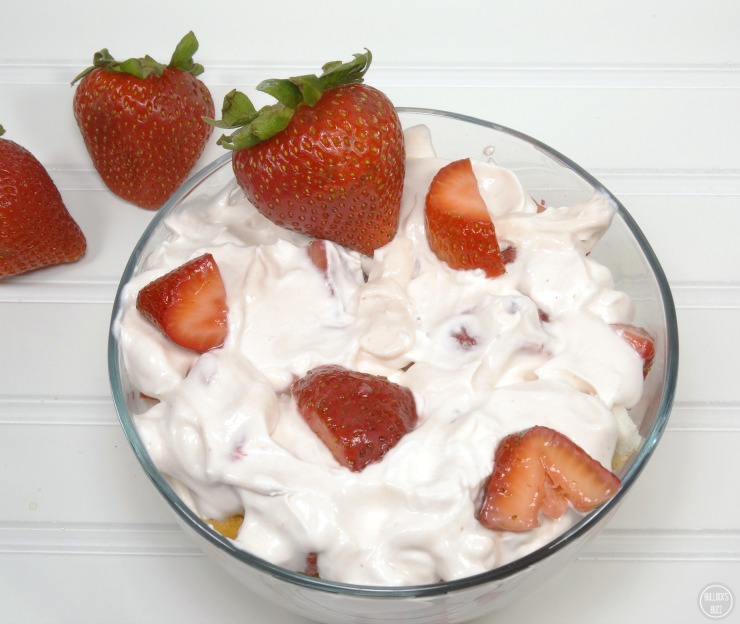 And that's it! Doesn't it look delicious?!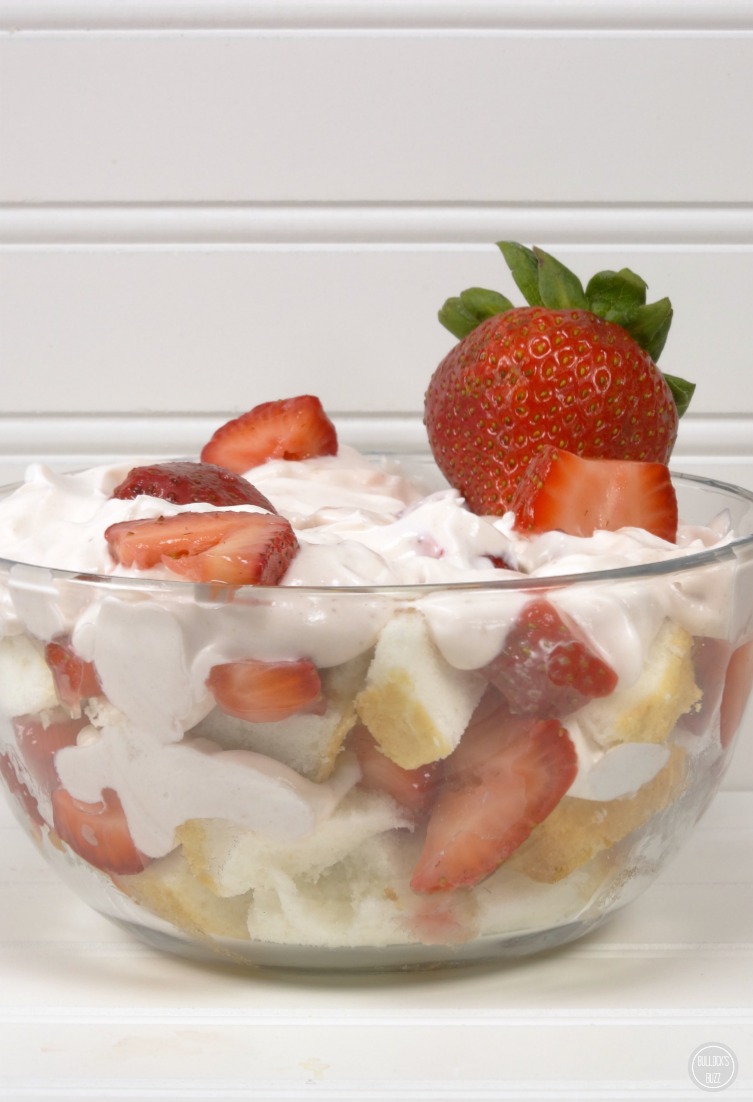 Annie's Organic Whole Milk Yogurt can be found at Publix in two amazing flavors; Summer Strawberry and Berry Patch. And right now they have a great deal going on where you can get 2 packs of Annie's Homegrown Organic Whole Milk Yogurt 4 pack for just $5! You can find this deal and many more in the Publix Weekly Ad!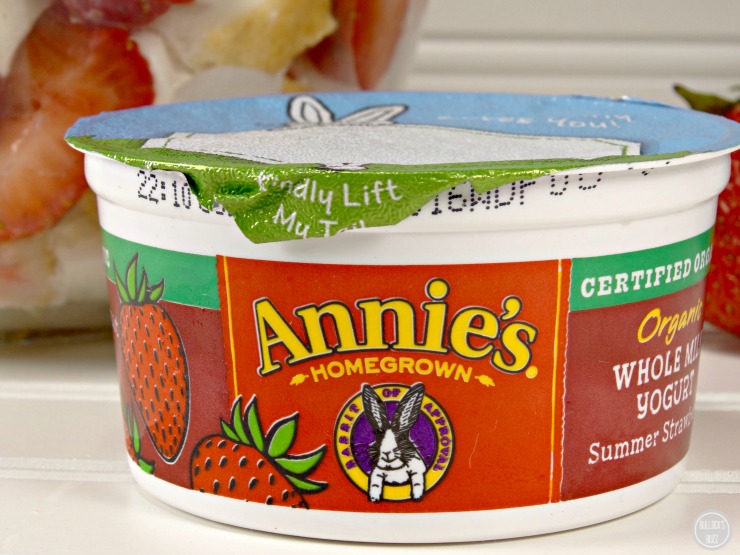 What would you make with Annie's Organic Whole Milk Yogurt?