Hal's Crazy Juice is a delicious Angry Birds inspired kid's fruit punch that has a sweet-n-tart taste that'll set your whole family all atwitter! Made with four simple ingredients, it takes mere minutes to make!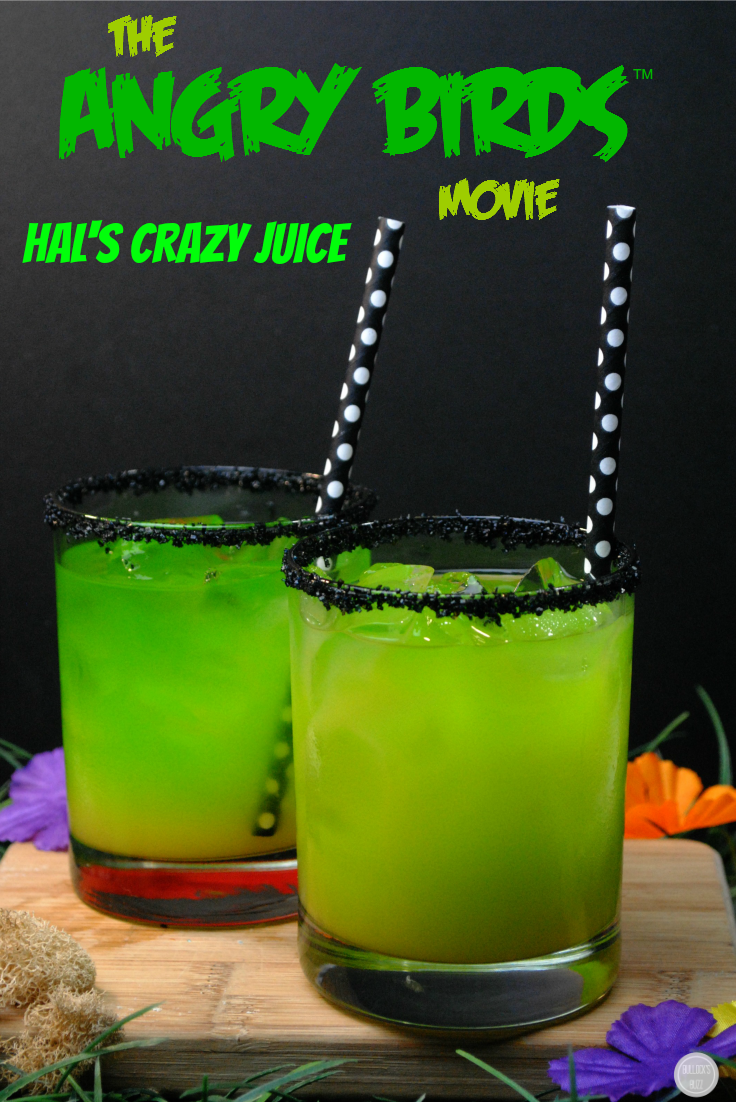 Hal's Crazy Juice – Angry Birds Inspired Kid's Fruit Punch Recipe
Celebrate the latest The Angry Birds Movie with an Angry Birds-themed bash complete with Hal's Crazy Juice! Whether it's for your child's "birdsday" or just for fun, kids will go coo-coo for this easy-to-make Angry Birds inspired kid's fruit punch. And I promise — Hal's Crazy Juice is nothing to shake your tail feathers at!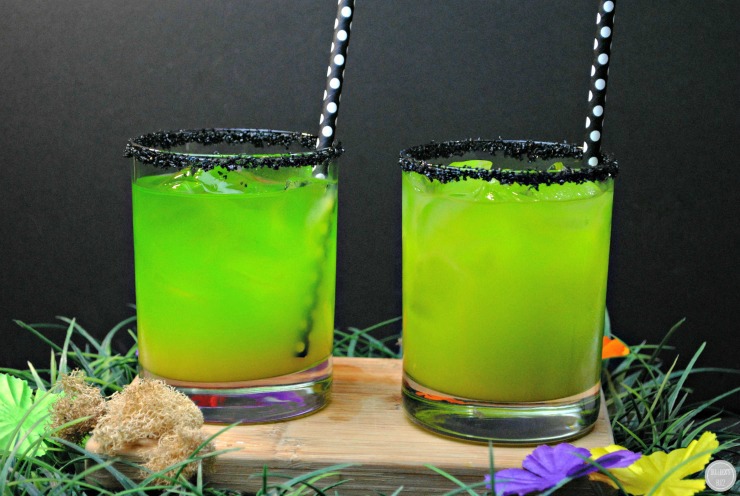 Made with just four ingredients, this delicious drink will take just mintues to make. It's perfect for an Angry Birds themed party or for family movie night! Please note that this particular recipe will make one glass, so if you are wanting to make a full pitcher, be sure to adjust the ingredients accordingly.
So are you ready to see how to make this fun and tasty treat?
Hal's Crazy Juice – Angry Birds Inspired Kids Fruit Punch Recipe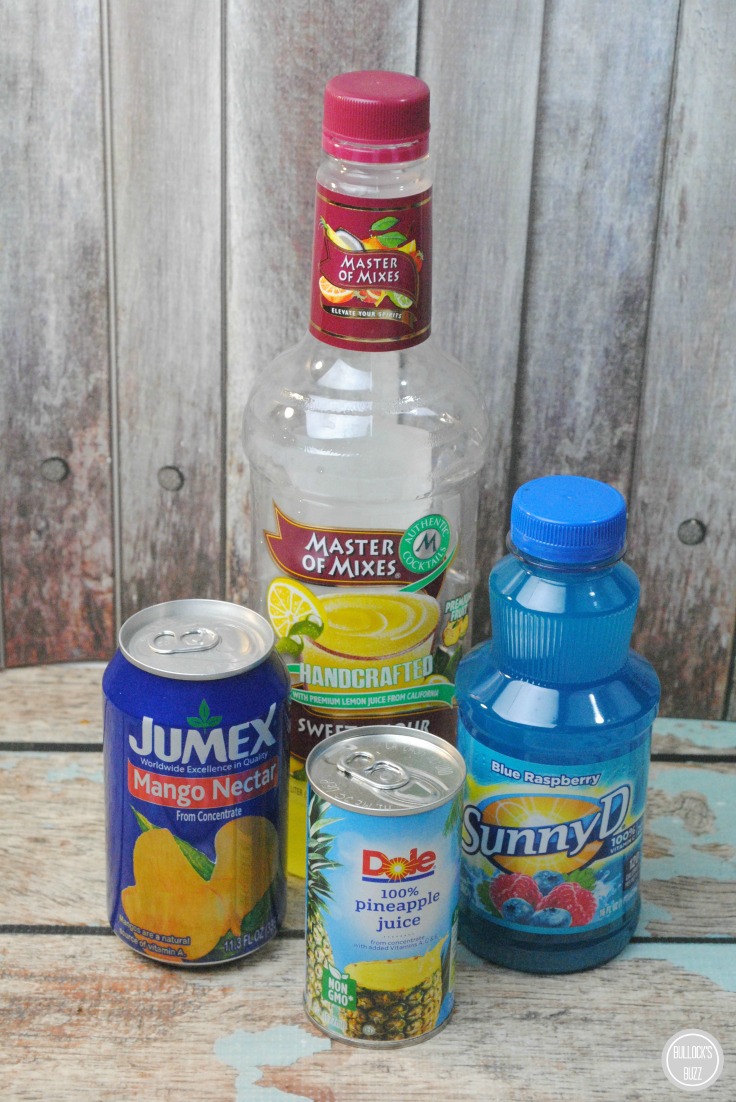 Here's What You Need
2oz Pineapple Juice
1oz Sweet and Sour mix
2oz Mango Nectar
2oz Sunny D Blue Raspberry
Black Sanding sugar
1 Tbsp Simple syrup
Here's What to Do
Using two appetizer plates, pour the black sanding sugar onto one plate and simple syrup on the second plate.

next, take your glassware and dip the rims in the simple syrup and then into the black sanding sugar. Set the glasses to the side.

Fill each glasses with ice 3/4 of the way full.

In a separate glass, add the pineapple juice, mango juice, Sunny D Blue Raspberry and the sweet and sour mix. Lightly stir until the juices are completely combined.

Nowslowly pour the juice mix into each glass, begin careful not to wash off the black sanding sugar!

Last, add a colorful straw and enjoy!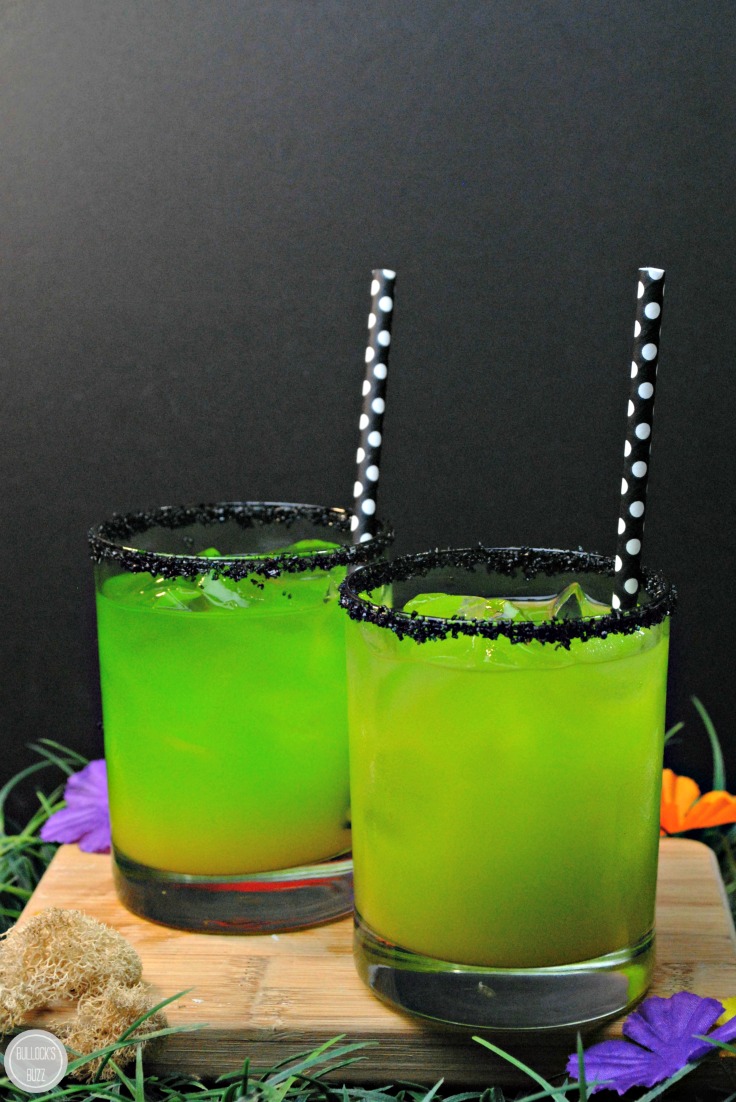 Do you have a favorite Angry Birds inspired recipe or party idea? Share with us below!