5 Reasons Why You Should Use a Bento Lunch Box
Please note, I added Amazon affiliate links to make shopping easy. If you make a purchase through these links, I'll make a small bonus at no extra charge to you.
Bento boxes are a creative, fun way to pack and serve lunch. And though they are simply lunch boxes with different compartments, it's easy to see why they have become so popular. First of all, they allow you to pack lunches that are well-balanced and nutritious. Plus, by having individual compartments there is no need to put lunch items into separate bags or containers. Here are several more reasons why you should consider using a Bento lunch box for your kids' lunches.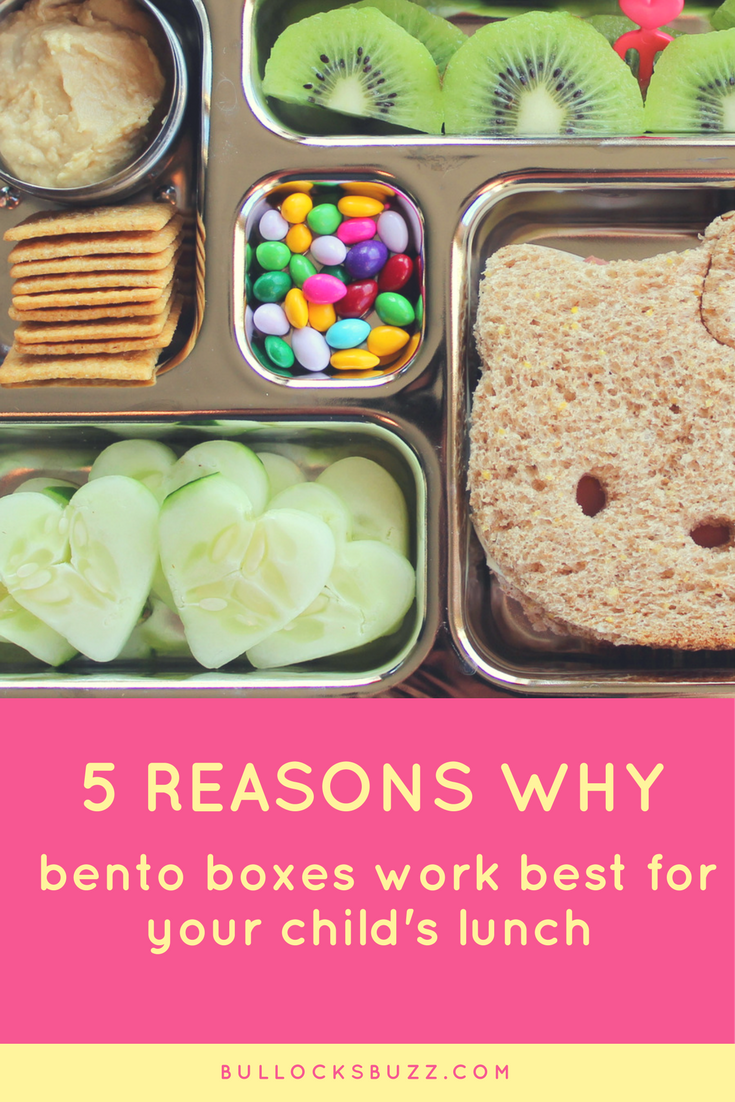 They Help With Meal Planning
A great reason to consider using a Bento lunch box for your kids' lunches is because they can help with meal prepping and planning. When you are prepping for your kids' lunches during the week, you don't have to keep all the chopped veggies and sandwiches in baggies or other containers. You can place them right in the lunch box, put them in the fridge and keep them there until your child is ready to head off to school. It saves you a lot of time and makes things much more convenient!
They Help You Control Portion Sizes
Bento boxes are also a wonderful way to control portion sizes. It's so easy to over fill bags with pretzels, chips, cookies or veggies, but when the compartments are small like in a bento lunch box, you're able to reduce how much you give your kids. A Bento lunch box provides plenty of room for multiple food items, but they keep the portions to an appropriate amount. That way, you know your kids are eating enough, but not too much. And you aren't wasting food.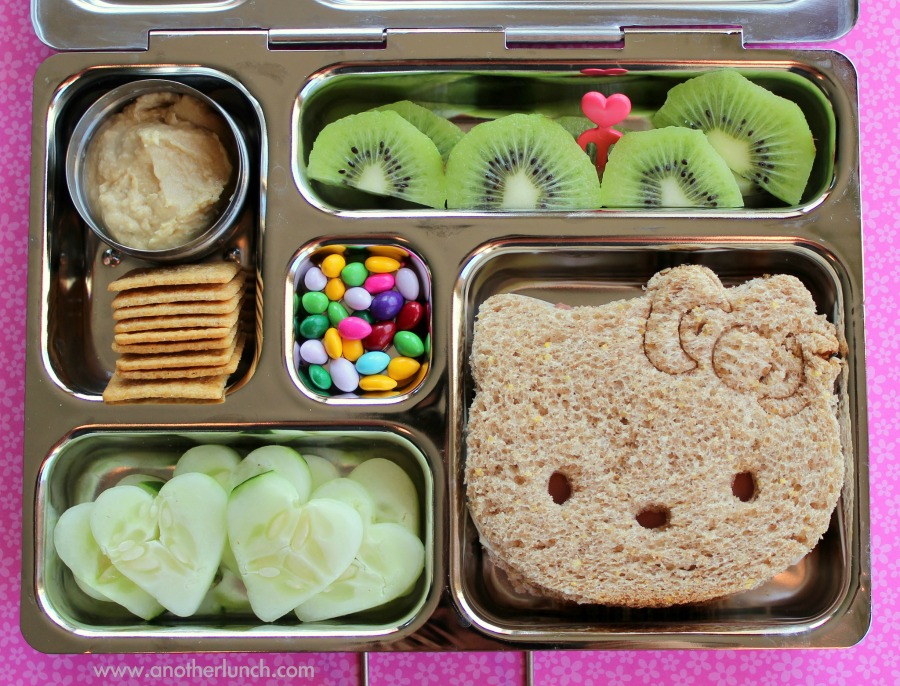 Image via Flickr
A Bento Lunch Box Helps You Create Well-Balanced Lunches
Using a Bento lunch box or similar compartment lunch box can also help you to prepare balanced meals. Sometimes it's difficult to achieve the right balance of foods and ingredients in their lunch when you are also trying to provide foods your kids like, and trying to maintain proper nutrition. With the different compartments, you can put one food from each major food group into each compartment, and control the portion size at the same time.
They Keep Lunch Fresh
Another great benefit is that with the different compartments of a Bento lunch box, it can help keep the lunches fresh. You can put the lunches together beforehand, and not have to worry about certain ingredients mixing together and spoiling the other foods in the lunch. Bento lunch boxes don't allow food to touch, and they have airtight lids to keep everything fresh until it is lunchtime.
A Bento Lunch Box Makes Lunch Fun!
During his early elementary school years, my stepson was the epitome of a picky eater. If you were to look up 'picky eater' in the dictionary, I wouldn't be surprised if you found his picture grinning up at you! Even now that he's a bit older, getting him to try anything new can be a monumental challenge. Over the years, one thing I have learned is that presentation plays a big role in convincing your picky eater to eat. Bento lunch boxes for kids make lunch look appealing because they are colorful and fun. Add in a quirky lunch like this Outer Space themed lunch (free printable note included!), and you've got a win-win.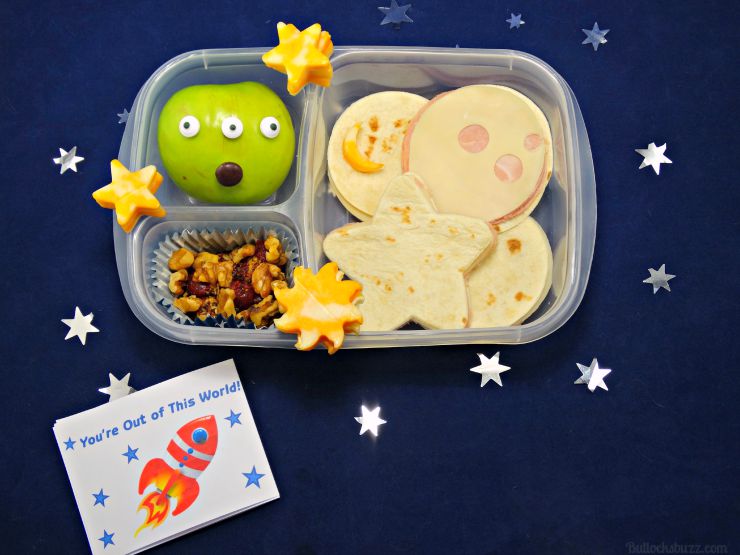 And speaking of fun and quirky lunches, here's another one that's perfect for sports-lovers – and be sure to include the free printable note!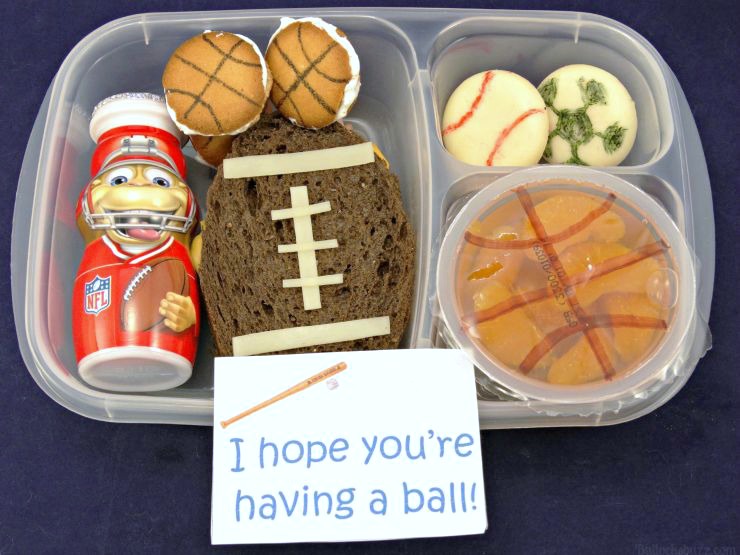 Several Bento Lunch Box Options
Now that you see some of the benefits of packing a Bento lunch box, here are some of the different types available!
Easy Lunchboxes: 3 Compartment Bento Lunch Box
Shown above, these handy lunch boxes combine the compartments of a Bento with the familiarity of reusable containers. They include a set of four containers for just $13.95! You can also purchase a cooler bag ($7.95) separately. These bento lunch boxes for kids are dishwasher, freezer and microwave safe! Plus they and offer the convenience of a single lid while still giving your youngster's lunch that bento presentation. Check out my review of Easy Lunchboxes! You can get yours through Amazon (aff. link).
Bentgo: Bentgo Kids – Leakproof Children's Lunch Box
With five practical compartments portioned perfectly for a child's appetite (recommended for ages 3-7), this colorful Bento Lunch Box is leak-proof, drop-proof, and features rubber-coated edges and a sturdy design for active kids. Even better, it's microwave and dishwasher safe! Get yours through Amazon(aff. link)!
PlanetBox Bento Lunch Boxes
Make lunch feel out of this world, with a PlanetBox Bento Lunch Box! The complete Bento Lunch Box set includes a compartmented container with five compartments, a carrying bag, and a dippers set made with kids in mind. These easy-to-open stainless steel bento boxes even come with customizable magnets especially made for kids! It's also dishwasher safe. You can find them on Amazon (aff. link)