Have you noticed that I am on a DIY Halloween roll? I just can't help it! Halloween is one of my favorite days to decorate for, and it's also the start of my favorite time of the year! Last year, my DIY Halloween decor kick started with this Spooky Wreath for my picture window, and this year I made another cute Halloween wreath for the front door. Since my window and door are ready for the season, I wanted to try something new, a DIY Halloween sign!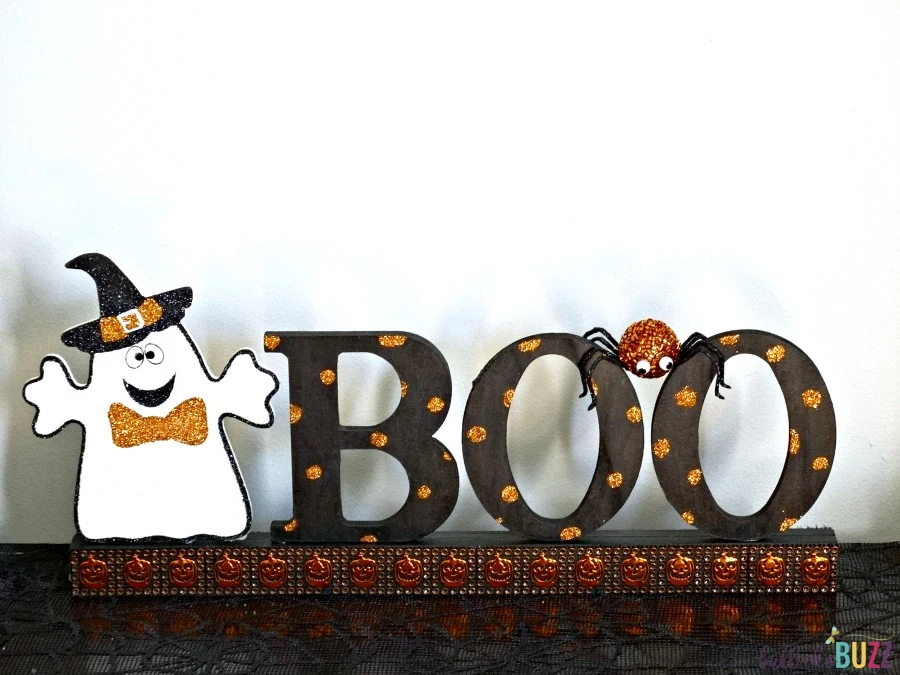 I was strolling through the Dollar General the other day and I came across these cute glitter Halloween ghosts. Well, my crafty side got all excited about how I could make these beauties so much better. And this is what I came up with. Cute, isn't it?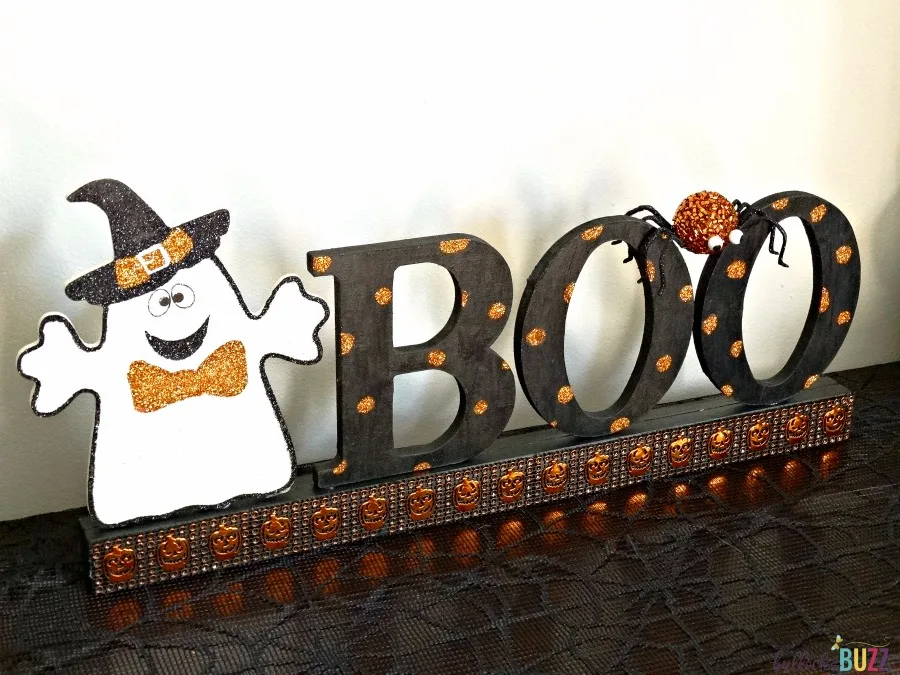 FaBOOlous DIY Halloween Sign
This faBOOlous DIY Halloween Sign is an easy project that only costs about $20! Seriously. Everything but the ghost can be purchased at a craft store like Hobby Lobby or Michaels. So, are you ready for all the spooky details?!
Supplies Needed for your DIY Halloween Sign
To get started, you will need a piece of wood for the base. You need it to be exactly as thick/tall as the ribbon you are going to add to the front side, and wide enough on top to support the letters and ghost. I used: (Please note, I added Amazon affiliate links to make shopping easy. If you make a purchase through these links, I'll make a small bonus at no extra charge to you)
one 1 x 1 x 18 inch piece of wood for the sign's base. Mine was really two pieces that I glued into one with wood glue. If you cannot find the exact size at your craft store, you may need to go to Home Depot and have them cut a piece for you.
Halloween ribbon of your choice (I found this awesome metallic pumpkin ribbon at Dollar General)
wooden letters spelling out BOO
orange glitter
spider (I found mine at Hobby Lobby, pack of three), or other embellishments
craft glue
hot glue gun and glue sticks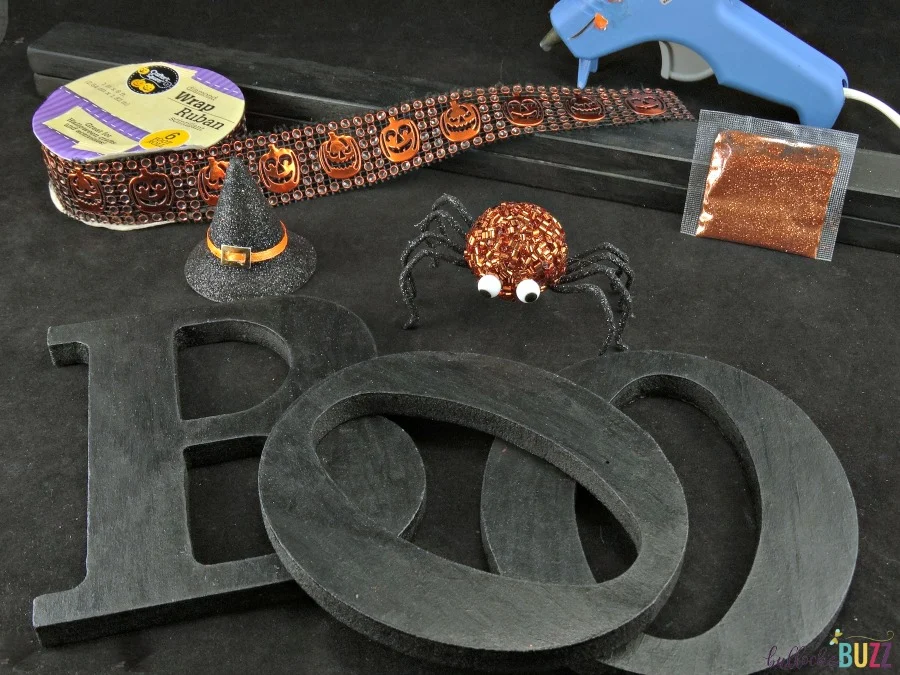 Instructions to Make Your DIY Halloween Sign
Step 1: Paint your sign base with black paint and let dry completely. Do the same with the wood letters.
Step 2: Once the paint is all dry, measure and cut a piece of ribbon that will fit along the front side of the sign base. Attach with hot glue.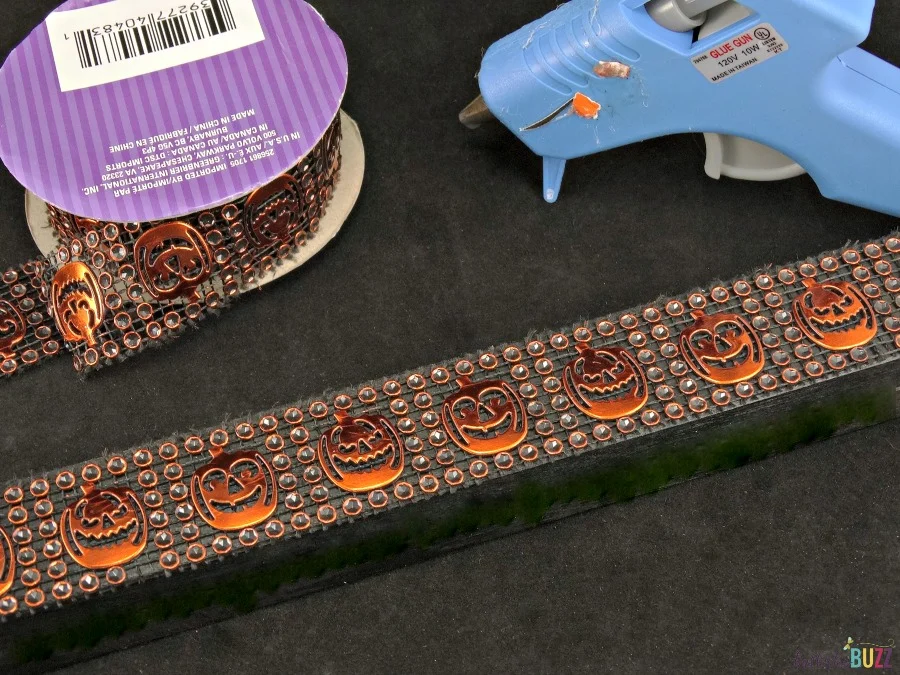 Step 3: Using craft glue and orange glitter, add the polka dots to the wood letters.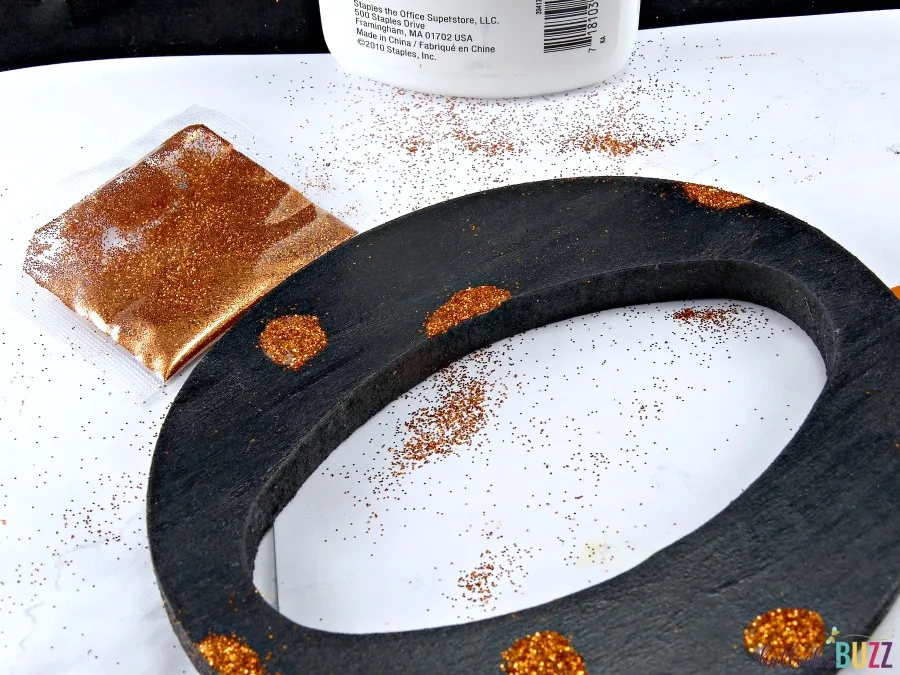 Step 4: Next, attach the ghost and the letters to the sign base using either the hot glue or the wood glue. Make sure you space everything out evenly so it fits on your base.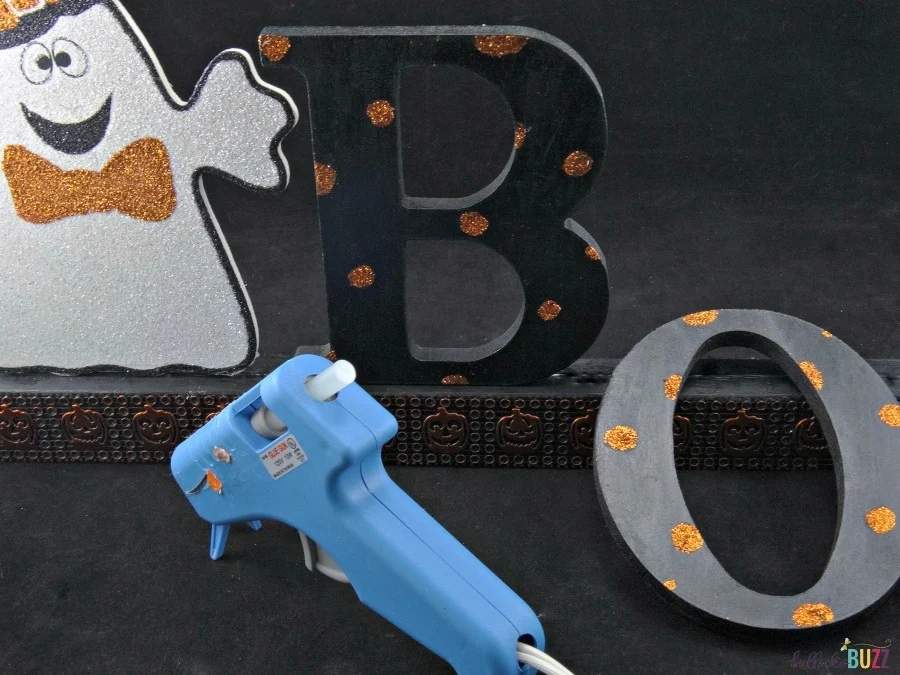 Step 5: Then attach the spider, once again using hot glue.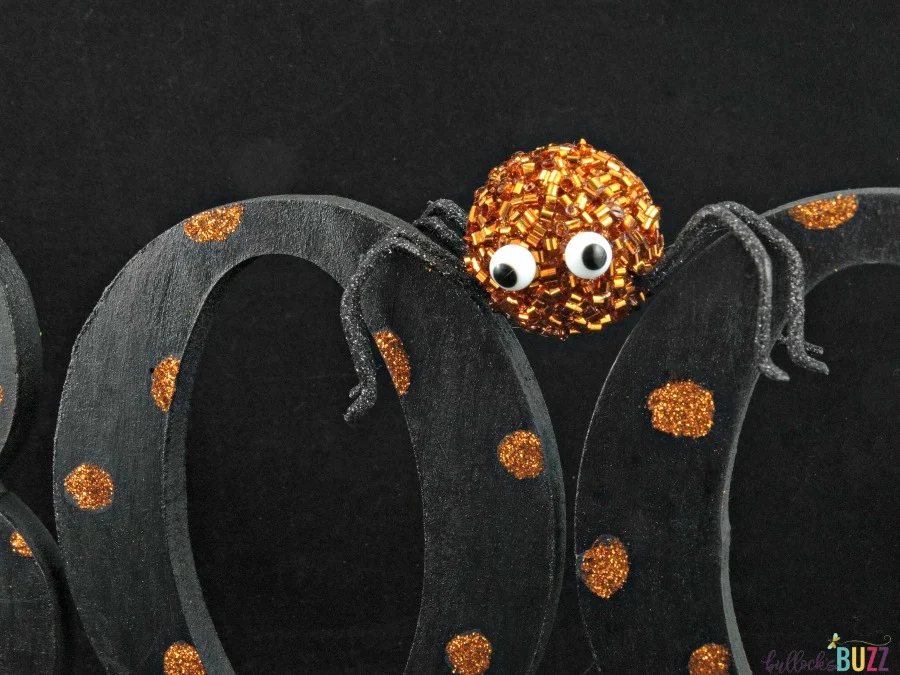 Now it's all ready for display. It's looks perfect sitting atop the table along my wall!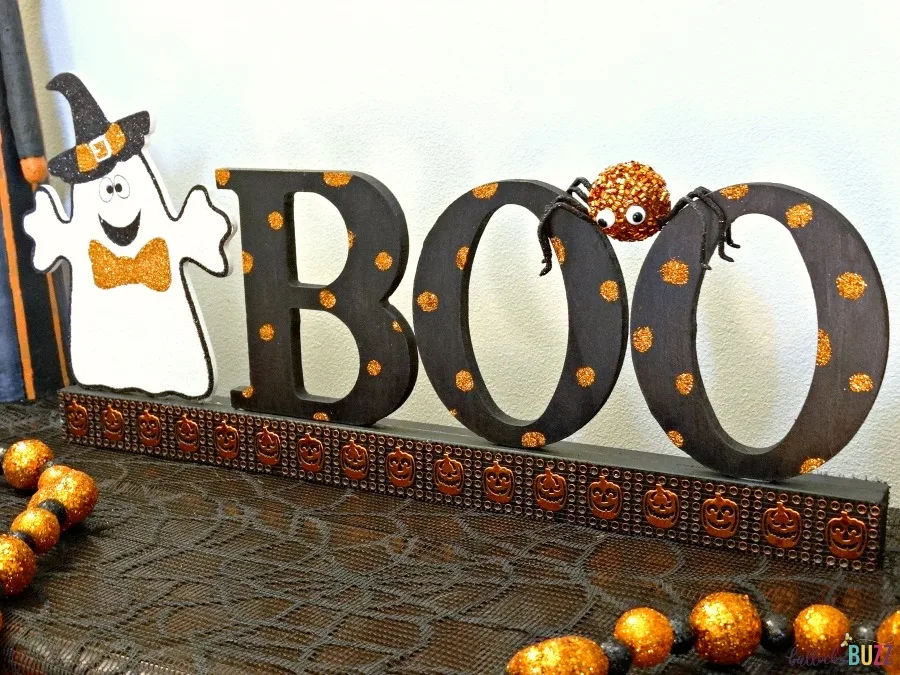 Let me know if you have any questions. I'd love to help out in any way I can!
Love this Halloween project? You'll enjoy these, too!