Have you been ever riding in your car and all of a sudden you get a flat. You pull off and pop the trunk, only to realize you have everything you need except a tire iron? Or how many times have you come outside on a freezing cold morning to find your windows coated with a thick layer of ice, and no scraper in sight?
Remodeling the house and doing the demo yourself? Need some more wood for the fireplace? How nice would it be to have one tool that would do it all, from chopping to prying to hammering? Thanks to Innovation Factory, I was given the opportunity to discover just how nice it can be to have one unique tool that can do it all!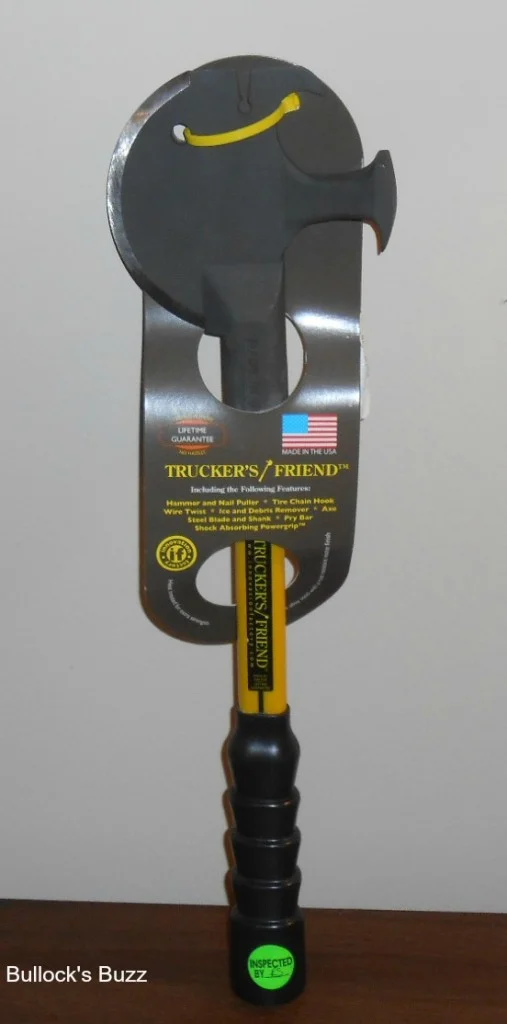 Originally designed to meet the needs of professional truck drivers, Innovation Factory's Trucker's Friend All-Purpose and Survival Tool is the perfect multi-purpose tool to keep around either in your house or car. I personally prefer to keep mine in my car because you never know what may happen, whether an emergency or even self-defense.
Made in the USA, this amazing tool is actually several different tools in one and can handle any situation that requires hacking, prying, pulling or pounding. It is an ax, a hammer-head with claw, a pry bar/lever, a tire chain hook, a wire twist, a spanner and an ice/debris remover all in one!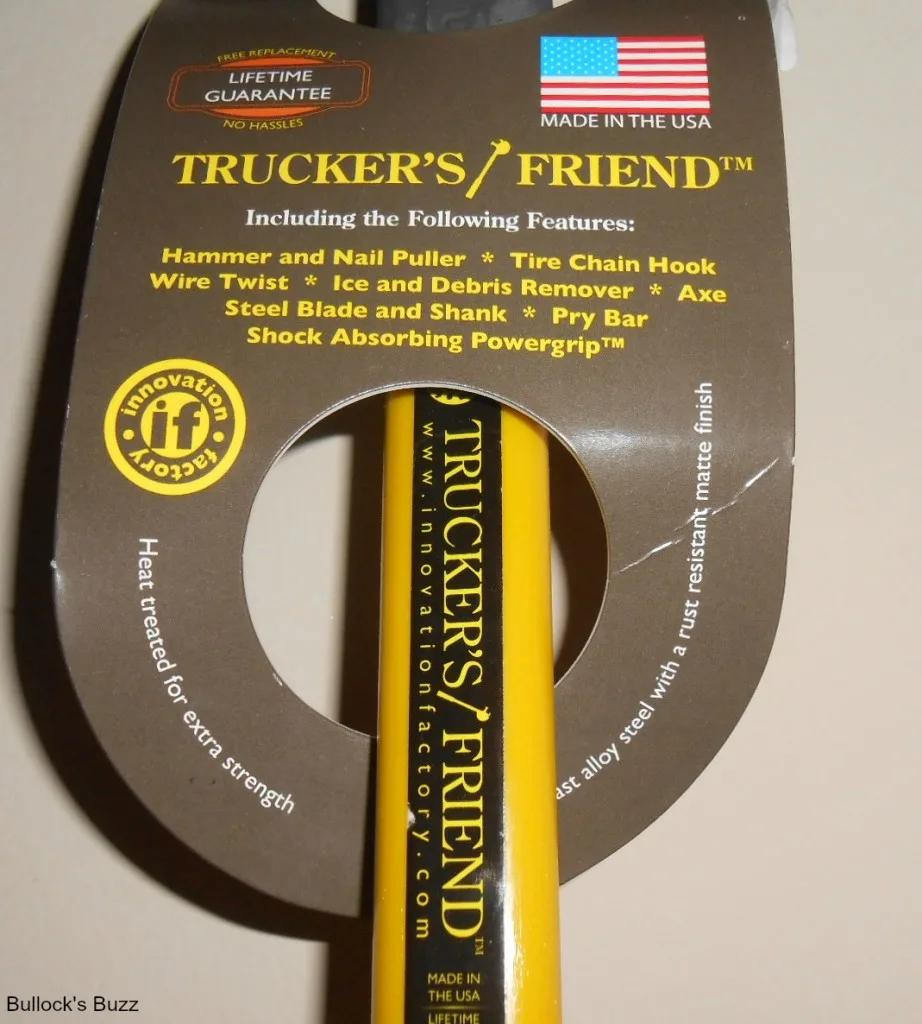 It is approximately 19 1/4″ long and has a fiberglass handle that is non-conducting so if you happen to touch or hit a live wire, it will not conduct any electricity keeping you from getting shocked. The head and shank are made of a cast alloy tool-steel that is heat-treated for extra strength, and then covered with a rust resistant, matte finish.
The power grip at the bottom of the handle is ribbed and aligns perfectly with your fingers allowing you a firm, comfortable hold that won't slip regardless of whether it is wet or dry. That grip, combined with the fiberglass handle, is also fully shock-absorbing so no matter how hard you hit, you won't feel it in your hands and arms. The curved ax head can also easily be resharpened.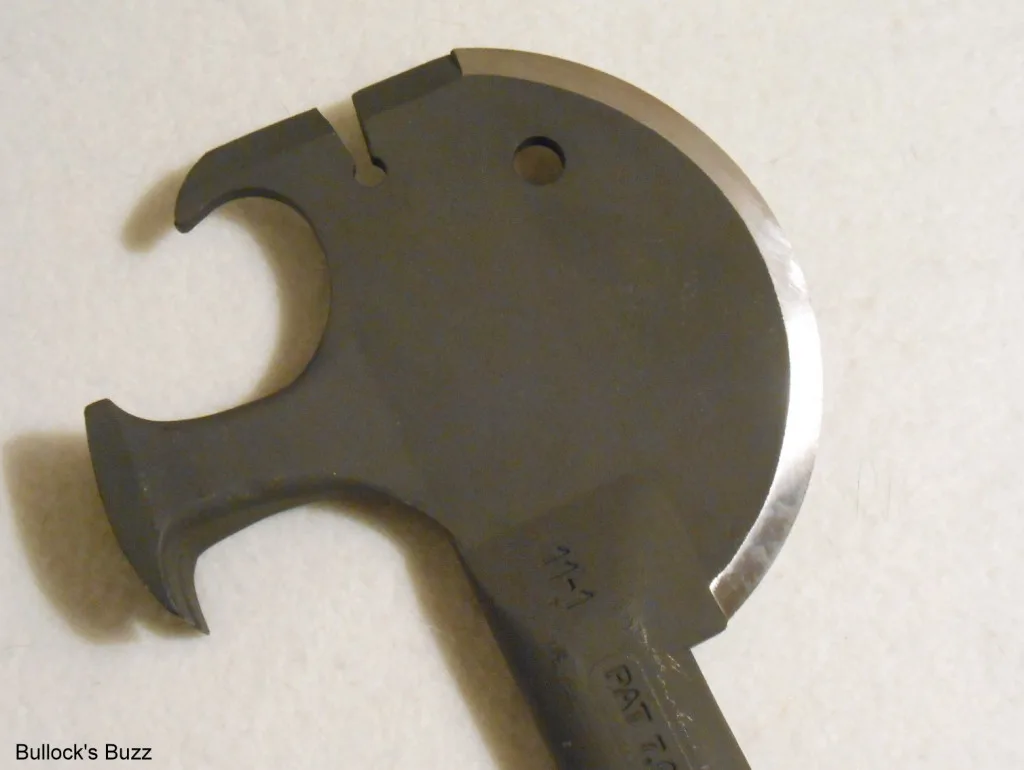 I do not claim to be an expert on tools by any means, but I do know enough to recognize that this is a really well-made tool. First of all, unlike many pounding/pulling tools, the handle actually goes up inside the head for close to three to four inches, allowing it to absorb a tremendous amount of shock and pressure without snapping in half or damaging the handle
You know how when you use a tool to pound or chop, sometimes when you strike you may hit a bit below the head and the impact lands partially on the handle damaging and possibly weakening it? That won't happen with this tool because of those five inches. It has excellent heft and balance regardless of whether you are pounding, prying or pulling, and the weight is not so much that it makes using it awkward.
The Trucker's Friend can come in handy for a variety of situations. Keep it in the car for emergencies or rescue, use it in construction or demolition jobs, take it with you on your next camping trip and use it to pound in tent stakes and chop or split wood.
Keep it in the house and use it to hang pictures, remove nails or to help with the demolition and construction of that room you are remodeling. It really is a tool of all trades, limited only by your imagination.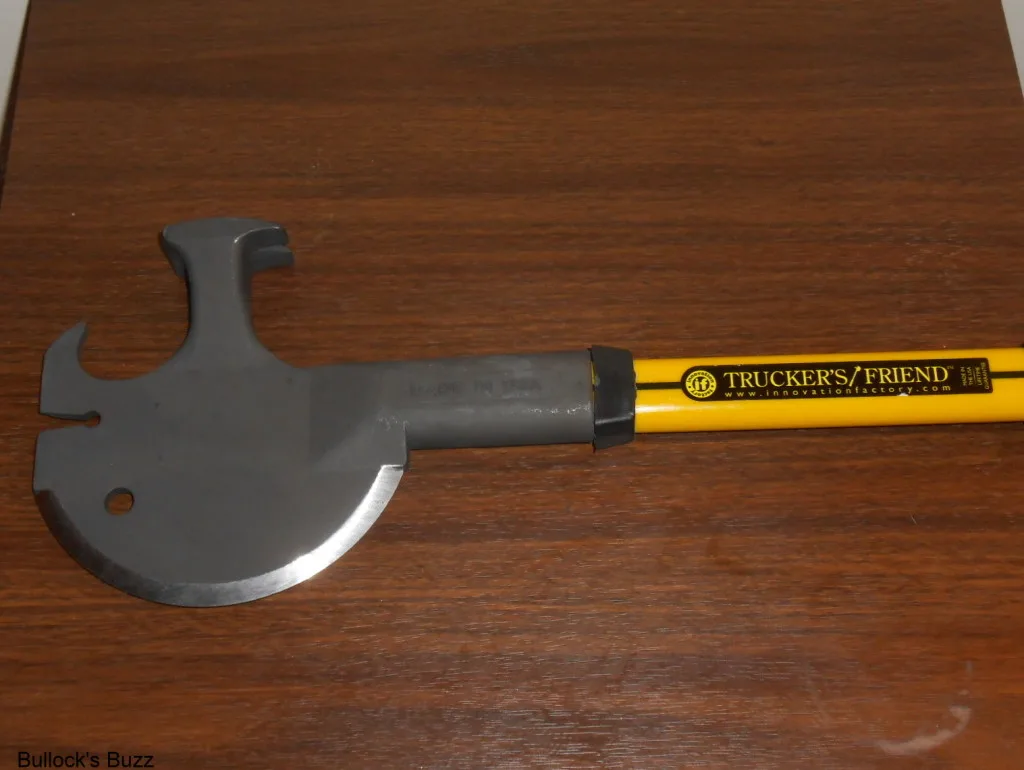 The Trucker's Friend can be purchased on Amazon.com, and it comes with a no-hassle, lifetime replacement guarantee.