Mmmmm blueberries! Ever since I was a child I have loved blueberries whether I ate them by themselves or in blueberry cobbler, pancakes, blueberry pie, or even Blueberry Lemonade! But my absolute favorite way to eat them is in this delectable Very Berry Blueberry Muffins recipe!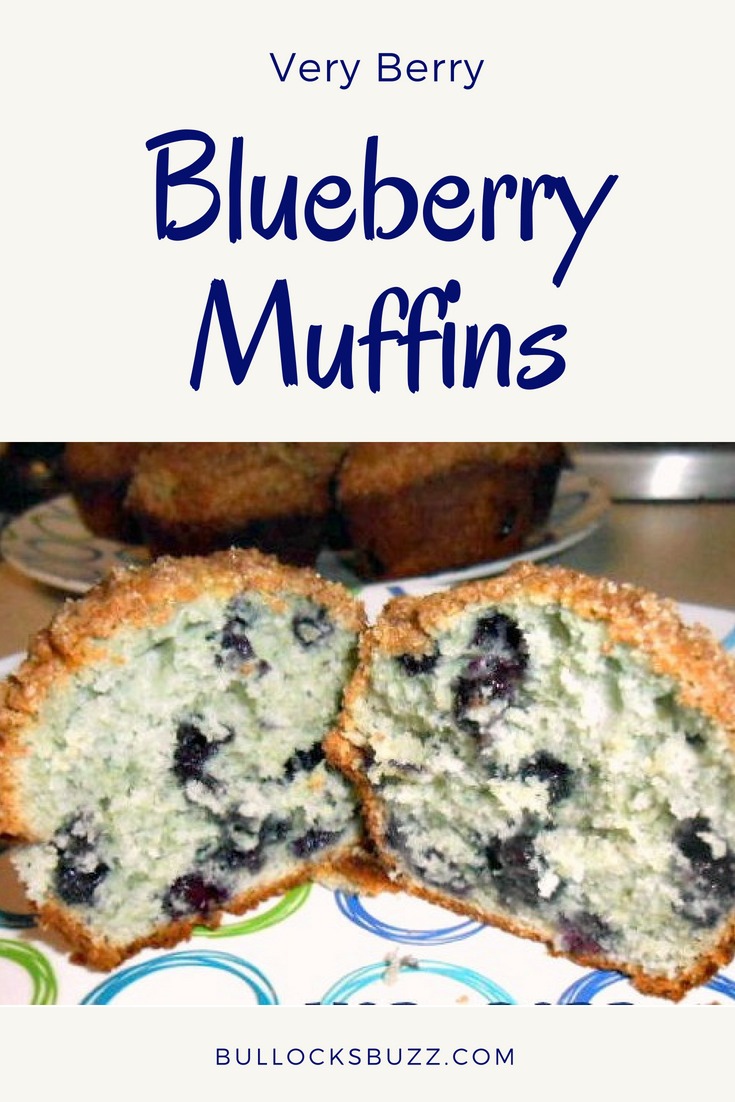 Very Berry Blueberry Muffins
Below is a recipe for homemade blueberry muffins that I originally found on Allrecipes by a lady named Colleen (To Die For Blueberry Muffins). Over time I tweaked the recipe until I got the flavor that is loved the most. Tip: when using frozen blueberries, if you lightly coat them in flour, this will keep you from having "purple" batter – unfortunately, I only had enough flour left to make the recipe, so mine came out tasting delicious, but slightly purple!
3 cups all-purpose flour
1.5 cups white sugar
1 teaspoon salt
1 tsp vanilla
1 tbsp and 1 teaspoon baking powder
2/3 cup vegetable oil
2 eggs
2/3 cup buttermilk or plain milk
2.5 cups fresh or frozen blueberries
TOPPING
2/3 cup brown sugar
1/4 cup flour
1/4 tsp cinnamon
2 Tbsp butter
Instructions
Preheat oven to 400 degrees F.
Grease muffin cups or line with muffin liners.
Combine 3 cups flour, 1.5 cups white sugar, vanilla, salt and baking powder.
Place vegetable oil into a separate bowl, then add the eggs and buttermilk.
Mix well, then add to flour mixture.
Fold in blueberries.
Fill muffin tins (affiliate link) to the top, and lightly sprinkle with crumb topping mixture.
To Make Crumb Topping:
Mix together 2/3 cup brown sugar, 1/4 cup flour, 2 tbsp. butter, and 1/4 teaspoons cinnamon.
Mix with fork, and keep pressing and stirring with a fork until you get fine crumbs.
Sprinkle over muffins before baking.
Bake blueberry muffins for 20 to 25 minutes in the preheated oven, or until done.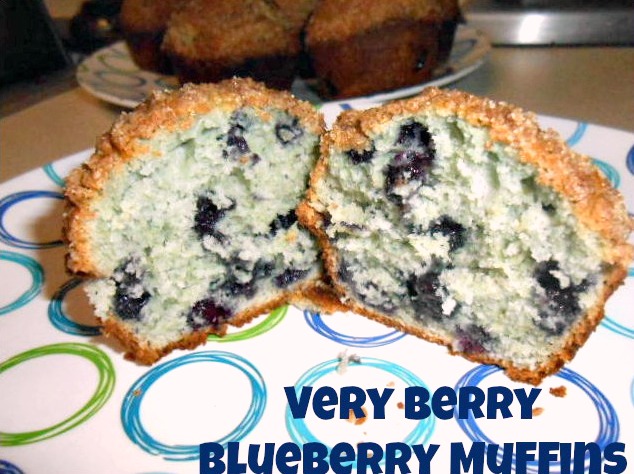 Wyman's of Maine Blueberries
While I almost always prefer fresh blueberries, I recently had the opportunity to try frozen blueberries by Wyman's of Maine and was quite surprised at how fresh and delicious they tasted! Plus they worked perfectly in this Very Berry Blueberry Muffins recipe!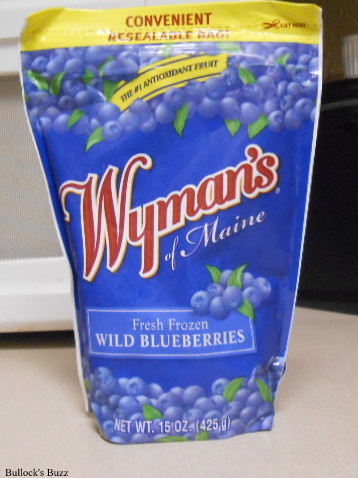 All I had to do was pour out the amount of blueberries I needed, let them thaw for about 30 minutes in a bowl on the counter, and it was time to cook! I love the convenience of having the blueberries in a bag so I can pour out the exact amount needed, and not have to worry about what to do with any leftover berries – I can easily save them for the next time! And since the bag is resealable, I know they will stay fresh longer. Better yet, I love the fact that I can get the fruits I love year round regardless of the season.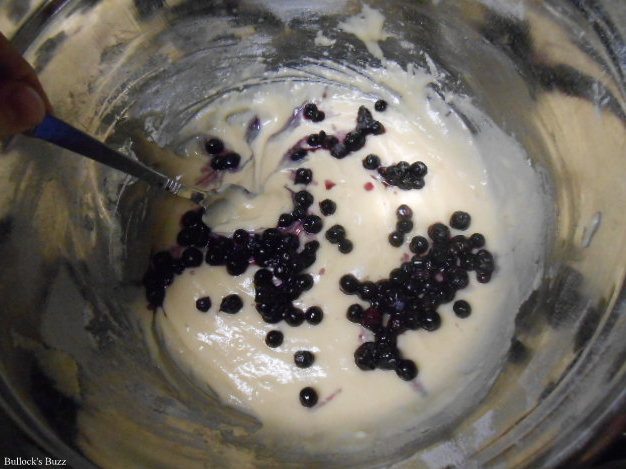 Wyman's fresh frozen fruits can be found at your local grocery. In addition to blueberries they also offer strawberries, red raspberries, mango chunks, as well as mixed blends such as Triple Berry Blend, Mixed Berries, and Blueberries, Strawberries and Mango Chunks.
Wyman's of Maine has been growing and marketing wild blueberries and other fruits since 1874. With over a hundred years of experience, they have perfected the science of freezing fresh fruit, especially blueberries. Their premium fruit is fresh frozen right at harvest when the flavor and healthy goodness are at their peak. Not only is Wyman's frozen fruit all natural, with no sugar added, but it is just as nutritious as fresh fruit!
Disclosure of Material Connection: I received one or more of the products or services mentioned above for free in the hope that I would mention it on my blog. Regardless, I only recommend products or services I use personally and believe will be good for my readers. I am disclosing this in accordance with the Federal Trade Commission's 16 CFR, Part 255: "Guides Concerning the Use of Endorsements and Testimonials in Advertising."