While it's an exciting experience, especially for first time buyers, buying a home isn't always easy. The home buying process can be challenging to navigate, but if you're prepared, you can have an incredibly rewarding purchasing experience.
Finding a new home is an investment, so it's important to be prepared. This allows you to avoid making quick decisions that you might regret in the future and minimize risk. To help you remove some of the stress that comes with buying a new home, Leenan Property Management brings you some myths and truths to check out before you begin the homebuying process.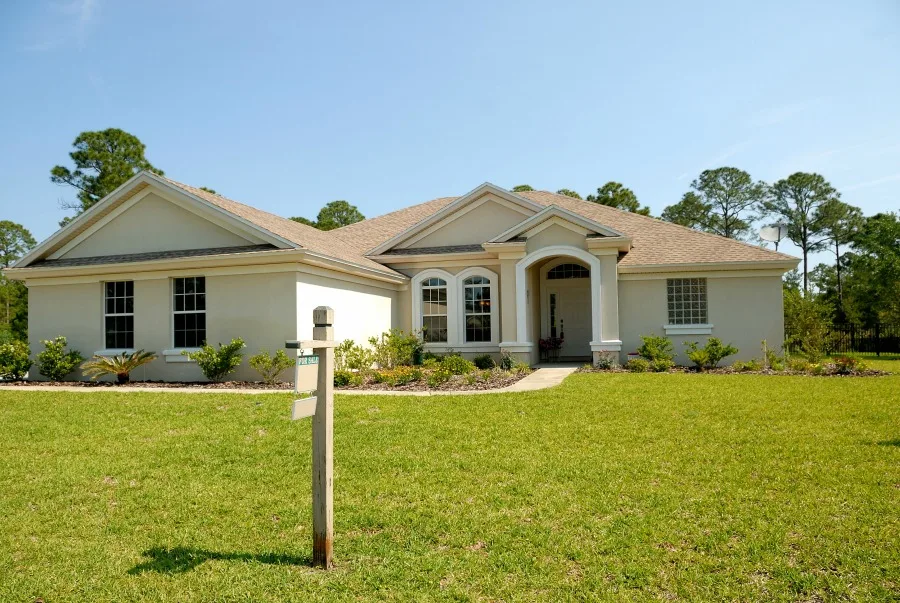 The 4 Biggest Myths About Buying a Home
Myth #1: You need at least a 20% down payment to buy a home.
There are many options that don't require you to pay a 20 percent down payment in order to buy a home. In fact, this number is actually very rare in today's current market. The National Association of Realtors reports that 60% of millennial homebuyers, the largest group of homebuyers in the market, are putting down an average of 6 percent on their homes.
While it can be beneficial to save for a 20 percent down payment, you can avoid depleting your savings or coming up short on a mortgage payment by putting down less. You can also save as much as possible for unexpected expenses related to buying the home.
Myth #2: You can buy a home without the help of a professional.
It's true that you can save money by not using a real estate agent or a mortgage broker, but it's very rare for the home buying process to go smoothly. Having the benefit of a professional and their expert advice can help you avoid obstacles and potential issues that could derail the purchase. Would you know what to do in the event of a low appraisal, a lien against a home, or a bad inspection report? Utilizing professionals to save you time and potentially thousands of dollars down the line.
Myth #3: If you are pre-qualified, you will automatically be approved for a mortgage.
Getting a loan approval involves an underwriter working with hundreds of pages of documentation and taking other factors into consideration, such as a home appraisal report. A pre-qualification letter is a preliminary analysis of your credit and recommended to show that you are serious about buying a home. Just because you have the letter doesn't mean that you'll be approved for a loan. Need help getting a loan? These are the best online mortgage lenders (our top 8 picks of 2019).
Myth #4: You need a perfect credit score to buy a home.
While only 28% of Baby Boomers and 31% of Gen Xers check their credit score each month, over 40% of millennials check their credit score on a monthly basis. It's important to keep track of your credit score, but it isn't the final word on purchasing a home. While it's certainly not the best scenario, many individuals can get a home loan even with less than stellar credit scores. The odds improve with a higher down payment and a higher income. However, interest rates are likely to be higher since the mortgage lender is taking on higher risk.
The Facts About Buying a Home
Truth #1: It takes time to purchase a home.
On average, it takes 46 days to close on applications for a mortgage loan. Give yourself adequate time to find your new home and get your affairs in order. Don't leave things like rental leases at the last minute. You don't want to end up without a place to live if your lease is ending and you need to move out.
Truth #2: But when you do find a home, be ready to move quickly.
Many homes are on the market for less than a month depending on where you live. Buying a home is not the time to be casual. It's also not the time to wait for the "perfect" home, especially if you have a deadline on your move. If you're not truly ready to buy a home, you might find yourself scrambling to find something if you have to move eventually.
Truth #3: Your savings do add up.
When it comes to mortgages, a 3.5 and a 4 percent interest rate will add up to thousands of dollars over the life of a 30-year mortgage. You can attempt to get better interest rates on your loan by boosting your credit. You can boost your credit by paying off credit cards, not opening new lines of credit, and keeping clear payment histories.
If you take the home purchasing experience seriously, buying a home can be fun! Prepare and educate yourself and you'll find the perfect home in less time than you think!