CBD gummies are edible jelly sweets or candies that contain CBD (cannabidiol) oil. They are available in various sizes, shapes, colors, and flavors, and have different amounts of CBD. And they offer a perfect way to experiment with CBD, particularly if you don't like the bitter taste of cannabis.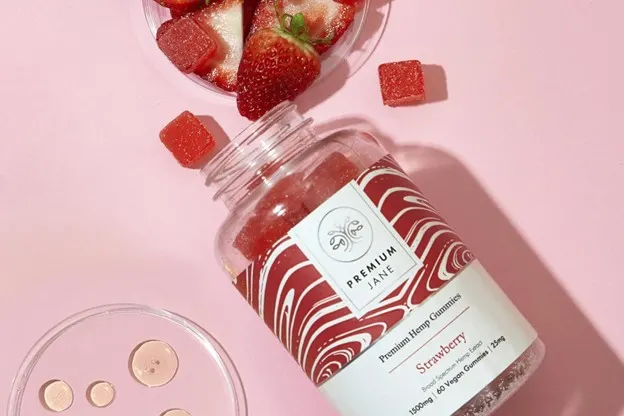 CBD gummies are becoming popular for all the right reasons. However, not all gummies are created equal, and the quality varies significantly from brand to brand. Thus, buying gummies from a reputable brand like Premium Jane is essential. You can buy CBD gummies from Premium Jane as the company uses high-quality CBD oil in its gummies and is transparent about its products.
Unlike other forms of CBD like oils and tinctures, CBD gummies are absorbed into the body through the digestive system. These edibles are a convenient and discreet way to consume CBD. After all, we need something to save time and simplify things in our daily routine. Of all the options available to consume CBD, CBD gummies are the most convenient due to the following reasons:
1. CBD Gummies Are Legal Countrywide
CBD gummies are in great demand, thanks to the 2018 Farm Bill that allows the growth of industrial hemp on U.S. soil. However, the Farm Bill also states that hemp products should have a THC content of 0.3% or less. For this reason, hemp gummies are legal in almost all 50 states and are readily available both online and in stores.
2. Easy to Consume
CBD gummies are also very simple; pop one into your mouth and relish the CBD experience. They are discreet; you can carry them anywhere in your pockets and purses or stash them on your desks. The best thing is if you are wanting to avoid the social stigma, you can eat them freely in a public place without people knowing that you're consuming CBD.
Just remember not to leave them in the heat for a long time; otherwise, they'll lose shape and taste.
3. Incredibly Mouth-Watering
The bitter earthy taste of most CBD products might disappoint many CBD lovers. That's why many people turn to gummies to enjoy their taste and CBD benefits.
CBD gummies are available in assorted flavors ranging from sour to sweet, and they don't feel like you're consuming a woody bland CBD product.
These gummies are not just scrumptious like candies, but they also offer a perfect way to gain the health benefits of hemp-derived CBD. Who wouldn't love to chew some tasty jellies and get peace of mind simultaneously?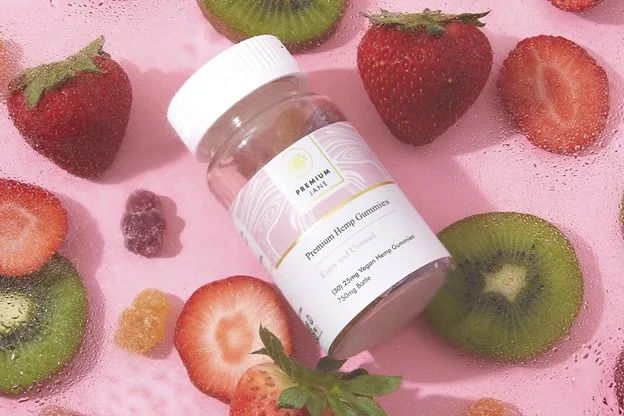 4. You Won't Get High
When you're at work or school, getting high would be the last thing you'd want. Moreover, being high can get you into big trouble, depending on your state. CBD gummies will not get you high as they either contain less than 0.3% THC or none at all. THC is the main chemical in hemp that produces mind-altering effects, it won't get you a high when it's present in lesser quantities. CBD gummies are thus the most convenient in this regard.
5. No Hassle About Dosage or Drippers
Using vaporizers, drippers, filling cartridges, and worrying about the correct dosage is frustrating and inconvenient. Especially when you're a busy person. With CBD gummies, life has become easier; keep a pack with you and keep on munching whenever you need. This is far better than thinking about where you put your dripper or replacing the cartridges.
6. Natural Alternative That Really Works
Unlike most CBD products, CBD gummies offer a natural way to consume CBD. The gummies from reputable companies are made up of all-natural ingredients, and there are no side effects associated with them. They are now called 'health boosters' and 'medicinal alternatives' because of their health benefits.
Even if you aren't suffering from any health condition, CBD edibles can improve the overall functioning of various systems in the body. CBD interacts with the Endocannabinoid System (ECS) in the body and stimulates multiple processes. For example, it improves sleeping patterns, appetite, behavior, memory, mood, inflammation, and various cognitive functions.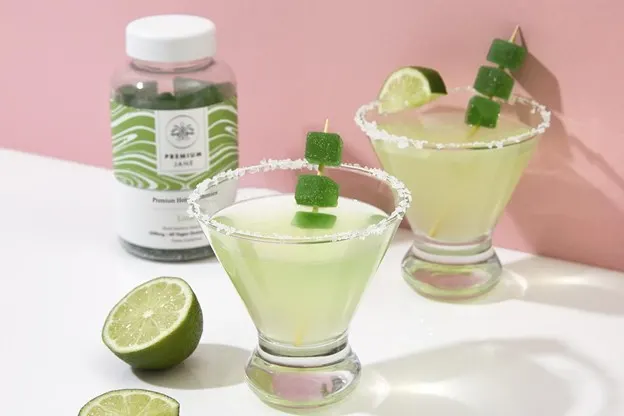 7. Wide Variety of Gummies
CBD manufacturers offer a large selection of CBD gummies to choose from. While other CBD products don't provide many flavors or types, gummies do. There is a huge variety of gummies, including lots of cute shapes, sizes, and varying potencies.
The best thing is that you can start with a 200 mg pack of strawberry gummies and work up your way to fruity gummy bears before trying the high-potency 3500 mg pack. If you're shopping on a festive occasion, many vendors put up sales on multi-colored CBD gummies. You can enjoy the gummies in the form of valentine's hearts and Easter bunnies and
Wrap Up!
CBD gummies help folks treat their taste buds and manage daily stress more conveniently. Whether you're stuck at a family event or have a presentation ahead, we all face pressure in our daily lives. With the hemp gummies, you can feel relaxed and refreshed simultaneously. The gummies from reputable brands are made locally in GMP-certified facilities and are third-party lab tested. The best CBD gummies are organic and promote health and wellbeing.
The basic definition of convenience is that a product is economical, practical, and easy to use. Fortunately, the CBD gummies meet this definition! Thus we can call them the most convenient form of CBD without any doubt. They are inexpensive, easy to carry and consume, and most importantly, they have all the health benefits found in CBD.