Together with Diamond CBD, I'm sharing a CBD oil beginners guide to help answer some of the most common questions and concerns my readers have sent about CBD oil.
By now you've most likely heard of CBD oil and how it can possibly help everything from anxiety to acne. Yet despite all of the publicity, many people are still unsure of what exactly CBD really is, if it can truly help them, and even if it is legal. If you are curious about CBD oil and wondering if it is right for you, I've put together this handy CBD Oil beginners guide to help answer some common questions and educate people about CBD oil.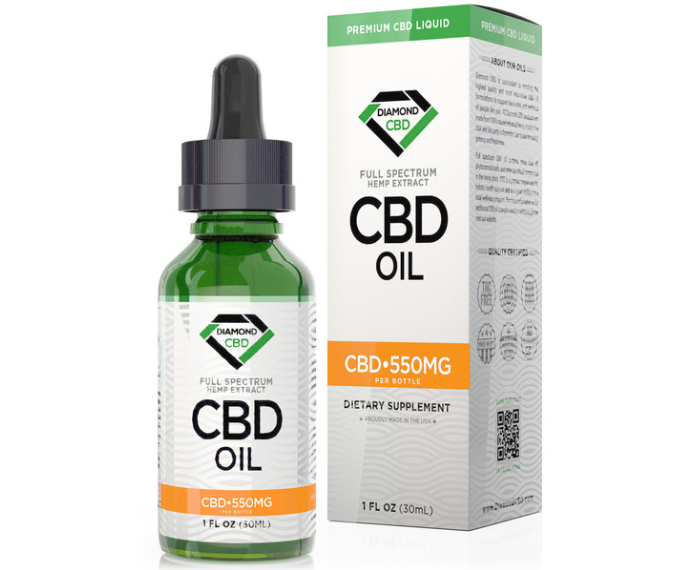 What Is CBD?
Cannabidiol, or CBD, is one of over 100 naturally occurring chemical compounds known as cannabinoids that are found in the Cannabis sativa plant. Tetrahydrocannabinol, or THC, is another naturally occurring chemical compound and is also the most well-known, due to its psychoactive properties that give people the feeling of being 'high'.
CBD, however, is nonpsychoactive, which means you can get a lot of the same medical benefits that THC provides without the feeling of being "stoned".
In addition, most of the CBD products that are on the market today are extracted from the hemp plant which is a variety of the cannabis plant that contains less than 0.3 percent THC. It is often referred to as "industrial hemp" in order to distinguish that it's legal in all states.
Is CBD Legal?
Keeping in mind that I am not a lawyer, from what I've read and heard about the legality of CBD oil, is that as long as the CBD oil product was derived from industrial hemp, then it is legal. Of course, laws vary from state to state, so if you are concerned or unsure, I suggest checking your state's laws through the National Conference of State Legislatures website.
So Why All the Hype About CBD Oil?
In today's society, the popularity of natural remedies is skyrocketing. More and more people are looking towards the healing properties of plants for everything from skin care to physical and mental ailments.
CBD oil has been (and still is) being studied for its potential role in treating many common health issues, including depression, anxiety, acne, epilepsy, pain, and heart disease. And as research is still continuing it's likely that many more therapeutic uses will be discovered.
Benefits of CBD
As I mentioned above, on-going studies of CBD oil are finding that it may be effective in providing relief from various physical and mental health conditions.
Anxiety and Depression
Because CBD has been shown to act on the brain's receptors for serotonin, it shows promise as a natural treatment for both anxiety and depression.
Insomnia
CBD oil has been used to safely treat insomnia and anxiety in children with post-traumatic stress disorder.
Drug Withdrawals
CBD has also been shown to reduce some symptoms associated with substance use disorders such as anxiety, mood-related symptoms, pain, and insomnia. Because of this, it's thought that CBD could be a promising treatment for people with opioid addiction disorders as it may help to prevent or reduce withdrawal symptoms.
Quitting Smoking
There is also some promising evidence that suggests that CBD use may help people to quit smoking.
Anti-inflammatories/Pain Relief
CBD is a natural anti-inflammatory, and in studies, it was shown to greatly reduce chronic inflammation which in turn reduces pain. Since chronic inflammation is contributed to many non-infectious diseases including cancer, heart disease, Alzheimer's, and autoimmune disease, CBD oil could provide some much-needed pain relief.
Skin Ailments
Those same anti-inflammatory properties can limit inflammation in the sebaceous glands, lowering the production of sebum and leading to less acne. CBD also stimulates important fats in the skin and sebaceous glands, meaning it could help with other skin issues, such as dry skin, psoriasis, and eczema.
Blood pressure and heart health
CBD has been linked with several benefits for the heart and circulatory system, including the ability to lower high blood pressure.
Antipsychosis
Early research has focused on CBD's antipsychotic properties and the results were very promising in helping patients with schizophrenia and psychosis in Parkinson's disease.
Cancer
Some researchers have found that CBD may be effective in fighting cancer. In fact, one review, in particular, found some evidence that CBD significantly helped prevent the spreading of cancer.
Type 1 diabetes
In another study, researches found that a CBD may be effective for those with Type 1 diabetes. Type 1 diabetes results from inflammation that occurs when the immune system attacks cells in the pancreas. With its anti-inflammatory properties, CBD may help by easing the inflammation in the pancreas. The research suggested that this could be a first step in finding a CBD-based treatment for Type 1 diabetes.
Epilepsy
In June of 2018, the FDA approved the use of CBD (Epidiolex) to help reduce seizures in children with two rare forms of epilepsy, Lennox-Gastaut syndrome (LGS) and Dravet syndrome (DS).
As you can see there are many possible benefits of CBD. Research is still in its early stages, and there is no telling what else they may find. However, many people swear by CBD's benefits, and every day more and more people are giving it a try.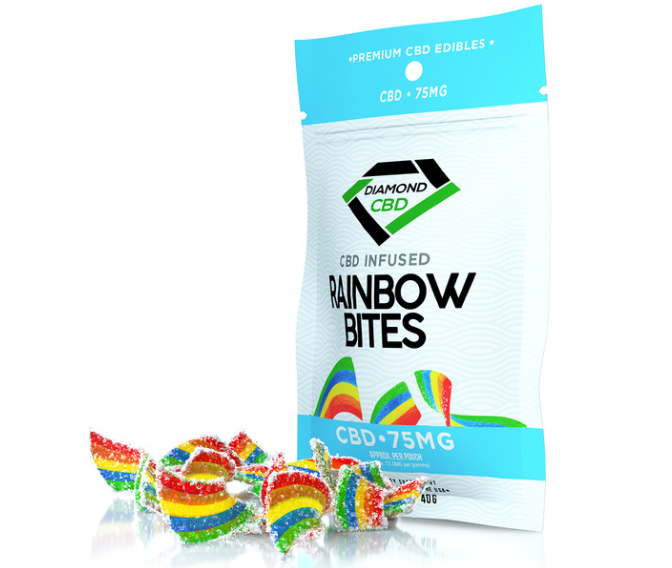 How are CBD oils consumed?
Another common question I get that helped inspire this CBD Oil beginners guide, is how is CBD consumed. CBD is available in many different forms, ranging from oils to sprays to gummies to capsules. People can easily tailor their method of use to their specific need. Some of the most common ways include:
Ingesting CBD Oil
One of the easiest ways to take CBD is by ingestion. It's easy to swallow and available in several different forms such as:
edibles like gummies, chocolates, and candies – simply chew and swallow
capsules and pills – designed to be easy to swallow
sprays and tinctures – spray or drop under the tongue, wait a few seconds then swallow
In addition, you can add CBD oil to your food and drinks. Add a few drops to butter and oils you are sauteing/cooking with or put some to your morning smoothie. The options are plentiful!
Lotions and Creams
There are many CBD-infused lotions and creams around. These topicals are most often used to treat muscle and joint pain, as well as some skin conditions like psoriasis and eczema.
Vaping
To vape CBD, you would need a vape pen and CBD e-juice. Vapers place a few drops of oil on the coils and inhale. However, keep in mind that the jury is still out on vaping and whether or not it damages the lungs.
Other Options
Many companies are now infusing their products with CBD oil, This includes things like bath bombs, soaps, bath oils, and even food and drink products such as CBD-infused coffee
There is no one right way to use CBD oil, and no one way works best. It depends on the person using it and what condition is being treated. So pick the administration method that works best for you and for what ails you.
How Much Should I Take?
First of all, before you do anything else, talk with your doctor about your choice to make sure it won't interfere with other medications you're taking.
How much CBD oil you need to take depends largely on what you are taking it for. Keep in mind that each method delivers the CBD to your body in a different way, and that affects what it can be used for and how often you will want to take it. Then there's also the fact that each of our bodies responds differently to CBD. So the best thing to do is to start with a small CBD dose and increase slowly.
You can also do some online research to find more information pertaining to your specific needs.
Where Do I Buy CBD Products?
CBD products are available in many different places, although a lot depends on the state in which you live. In many states, you can find CBD products at your local health store as well as at some drugstores, grocery stores, and big box stores. There are also stores dedicated specifically to CBD products popping up all across the country. In addition, you can buy CBD through many online sites.
There are a few things that you need to keep in mind before buying any CBD product. First of all, CBD production and distribution are not currently regulated by the FDA so it is very important that you choose wisely before buying. In order to ensure you are getting quality CBD products, I suggest communicating directly with the company you are purchasing from. In addition, you should always make sure the product you buy is third-party tested for quality and potency to ensure the highest standard.
In Conclusion
Hopefully, this CBD Oil beginners guide has helped clear up any confusion and giving you the answers, you seek about CBD oil. For those looking for a more natural way to treat many ailments, CBD oil shows a lot of promise. However, a lot more studies need to be done. What it all comes down to is that when used as a supplement to a healthy lifestyle, CBD oil can be a beneficial addition to living a healthy life.