Sprinkle some delicious fun in your summer with the new Entenmann's Minis Sprinkled Iced Brownies! A big thank you to Entenmann's® for sponsoring this post and providing coupons for product. Regardless, all opinions are my own.
Those of you who have been reading this blog for awhile know that I am a huge fan of Entenmann's baked goods. From their donuts to their Little Bites muffins, Entenmann's has been a favorite in my family since I was a child! So when I heard about Entenmann's Minis Sprinkled Iced Brownies, I couldn't wait to try them!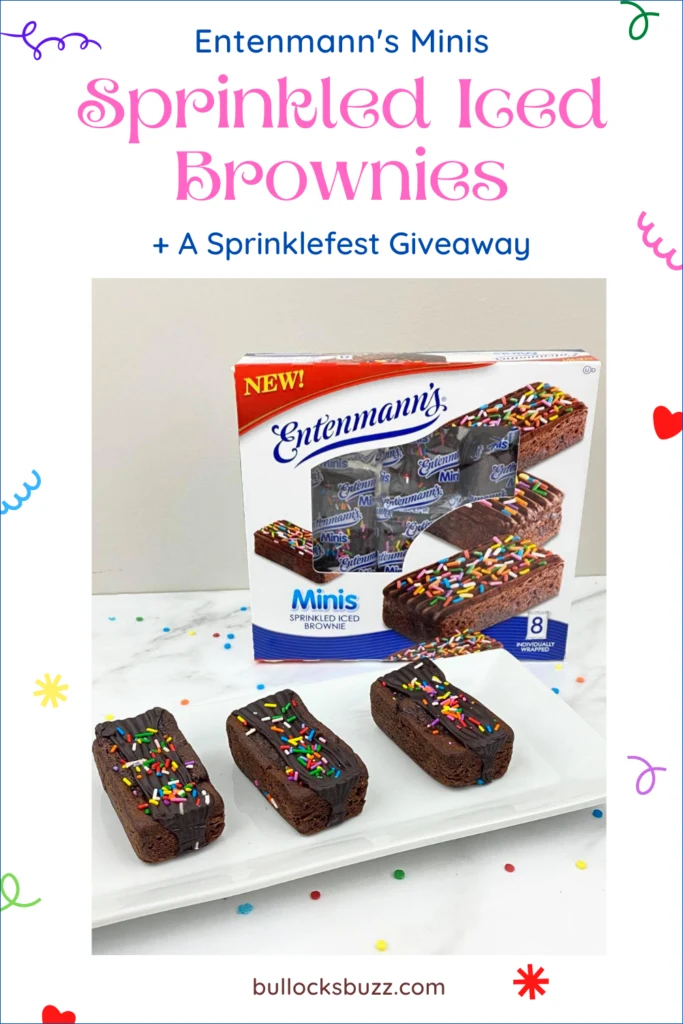 NEW Entenmann's Minis Sprinkled Iced Brownies
These tasty treats are part of their new line of mini snacks. Yep, you read that correctly. All of your favorite Entenmann's snacks can now be found in individually-wrapped single-serving packs!
And one of the newest additions to their line a tempting treats are the Entenmann's Minis Sprinkled Iced Brownies!
Y'all, these Sprinkled Iced Brownies have become my new number one option for satisfying my sweet tooth! Decadent, fudge-y, moist, and chewy, and topped with a delicious layer of rich, chocolatey icing studded with bright, colorful sprinkles – they're sure to satisfy even the strongest chocolate craving.
And those fun colorful sprinkles on top? Well, we all know that sprinkles make everything more fun!
Not only do these new Entenmann's Sprinkled Iced Brownies taste amazing, but they are also individually wrapped for freshness and ease. Toss one in your lunch, grab one for on-the-go, or give one as an after school treat or late night treat.
They are the perfect solution to your chocolate craving, and a delicious way to celebrate National Sprinkle Day!