Have a pet? Then you know what it is like trying to find the best pet food, toys and treats at affordable prices. Recently I came across Chewy.com, an online pet store that has everything you need for almost any type pet at amazing prices. I was ecstatic when they sent some treats for our cat Sookie to try (not as happy as she was, though)!
Chewy.com carries over 200 different brands of pet food, treats, toys and more in one convenient online shopping site. They even offer the ability to pre-schedule your orders so you don't have to remember to order every month! Although they are located in Florida, they have warehouses all over the country, so orders are shipped and delivered fast! Plus, shipping is free for all orders over $49, and you do not pay any tax (except for residents of FL and PA)!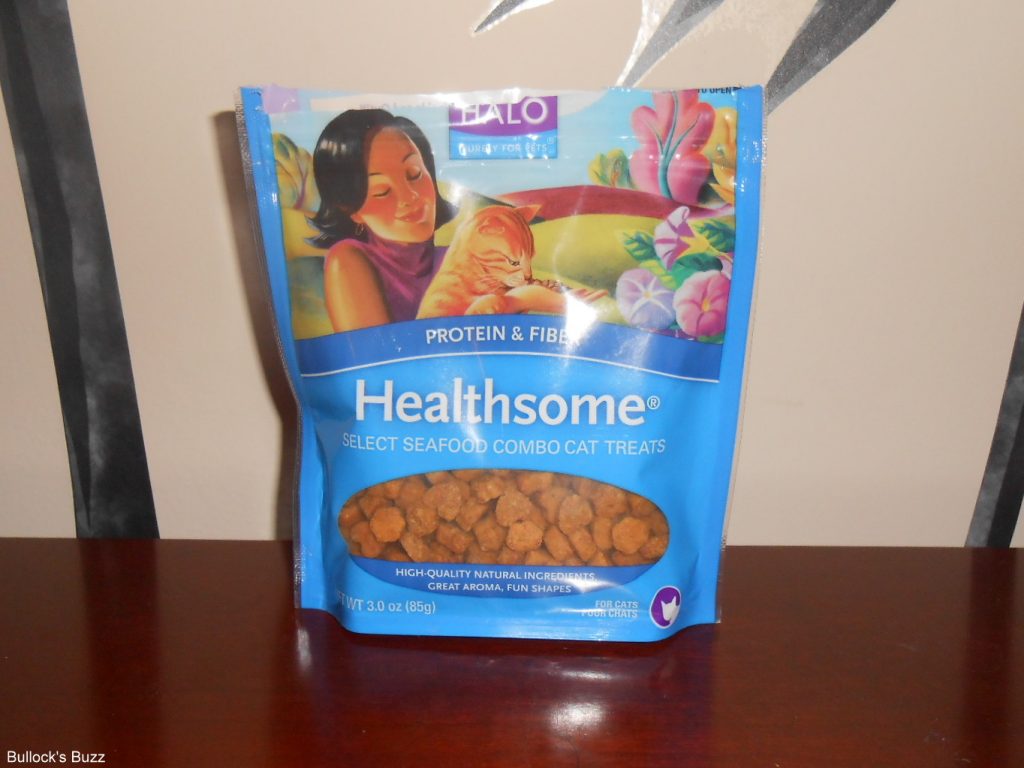 Chewy.com was kind enough to send our cat a bag of Halo Healthsome Treats, just one of the many healthy brands they carry. These treats are available in two different flavors, Chicken and Seafood, and since Sookie is a 'fishercat' at heart, she received the Select Seafood Combo flavor. These treats contain only the highest quality, natural ingredients, and contain no artificial flavors or colors. Plus, they smell good to cats and come in fun shapes.
The Select Seafood Combo contains 3 types of fish, salmon, trout and whitefish to provide easily digestible protein, and fiber from fruits and vegetables such as pumpkin, tomatoes and every cat's favorite green – catnip! Since the treats are grain-free, they are suitable for cats with sensitive tummies. The treats crunchy texture serves to help keep teeth clean and breath smelling fresh.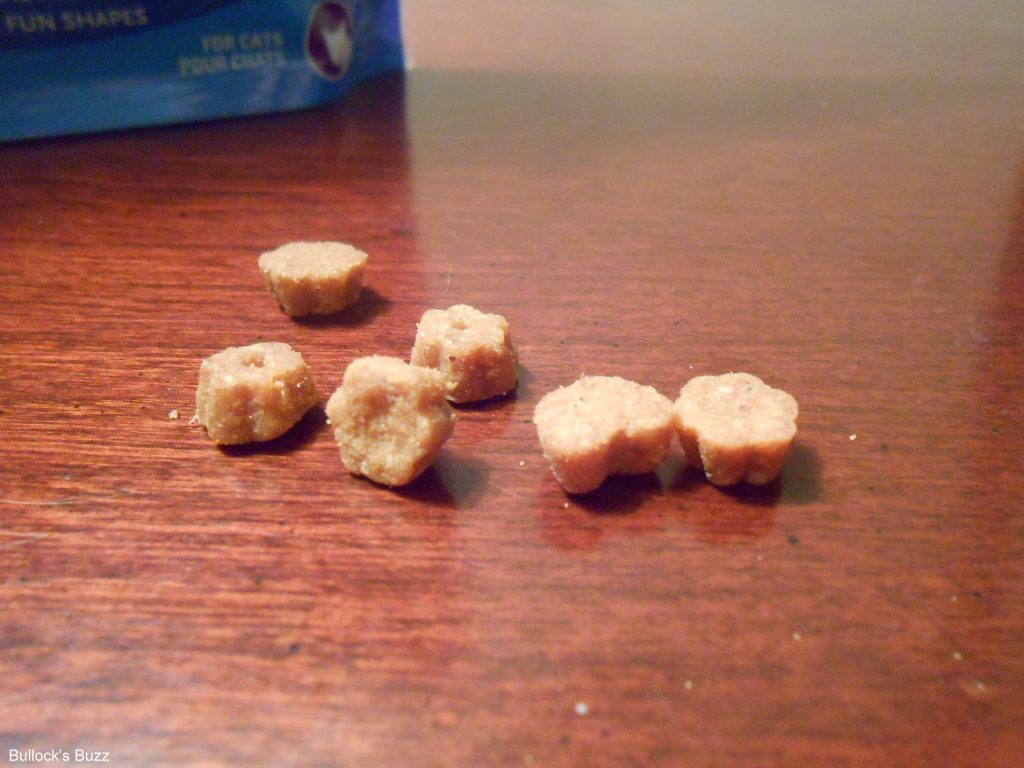 Sookie loves them. She is actually a very finicky cat, and though we have tried tons of brands with her, there are maybe three that she will eat. Halo is one of those three! Every afternoon I will set out a few treats for her, and she has now gotten to where as soon as she hears me grab the bag, she is on the way!
To order Halo cat treats or any other products for your pet, simply visit Chewy.com and place your order! I was surprised with how quickly the treats arrived! You can also connect with Chewy.com on both Facebook and Twitter for the latest on promotions, sales, giveaways and more.