Today's post featuring a Chocolate Truffles recipe, plus 3 more sweet treats made with Stevia In The Raw®, is a sponsored post. Regardless, all opinions are my own.
Valentine's Day and sweets go hand in hand. Whether it's chocolates, cupcakes, cookies or homemade Valentine's Day candy, the day of love just wouldn't be the same without something sweet! And speaking of sweet, I found several scrumptious recipes, including one for Chocolate Truffles, on the Stevia In The Raw website that would make the perfect addition to any Valentine's Day dinner! But first, how about a little sweet talk?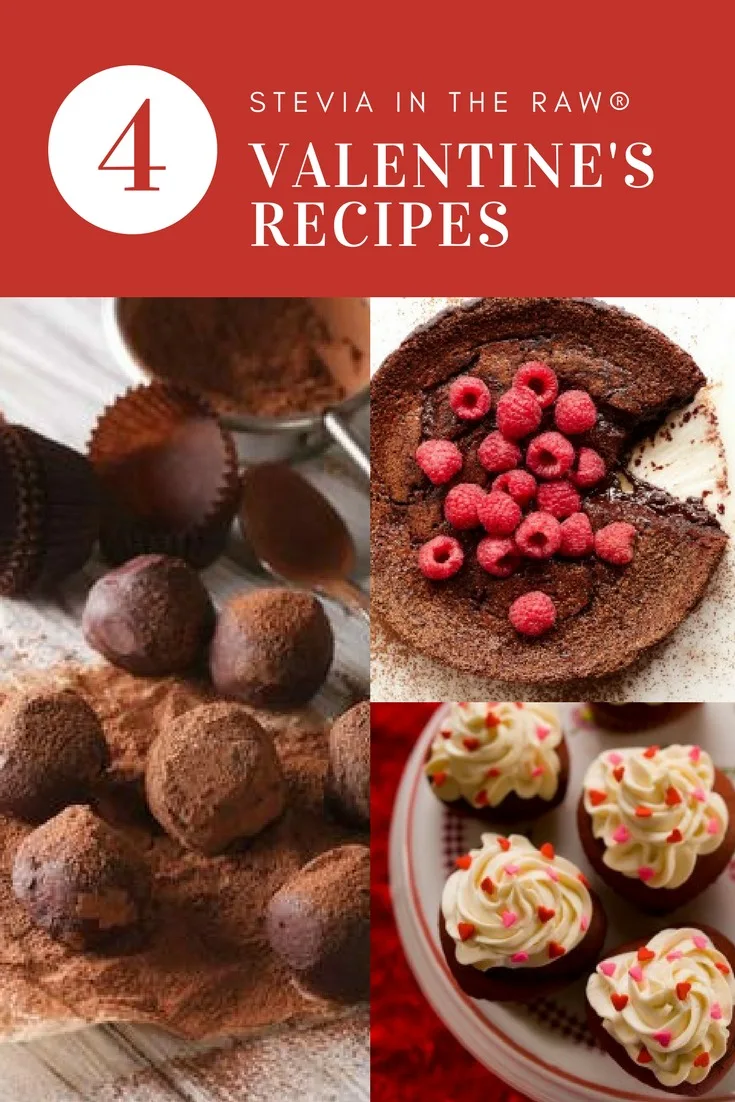 Ever since I was a child, I've had an incurable sweet tooth. Whether it's cookies, cupcakes or candy, as long as it is sweet, I'll want to eat it. Unfortunately, when you have to watch the amount of sugar you consume, enjoying sweets suddenly becomes a little less, well, sweet. That's where Stevia In the Raw comes in.
Stevia In The Raw
Stevia In The Raw is a zero-calorie sweetener made from an extract in the sweet leaves of the stevia plant. It's perfect for cooking and baking. And best of all, it doesn't have that icky after taste so many sugar substitutes seem to have.
Stevia In The Raw is available in conveniently portioned 1g packets, quick dissolving tablets for on-the-go, non-GMO bulk jars, and a user-friendly bakers bag. To give you an idea of how it compares to sugar, one packet (1g) of Stevia In The Raw is just as sweet as two teaspoons of sugar.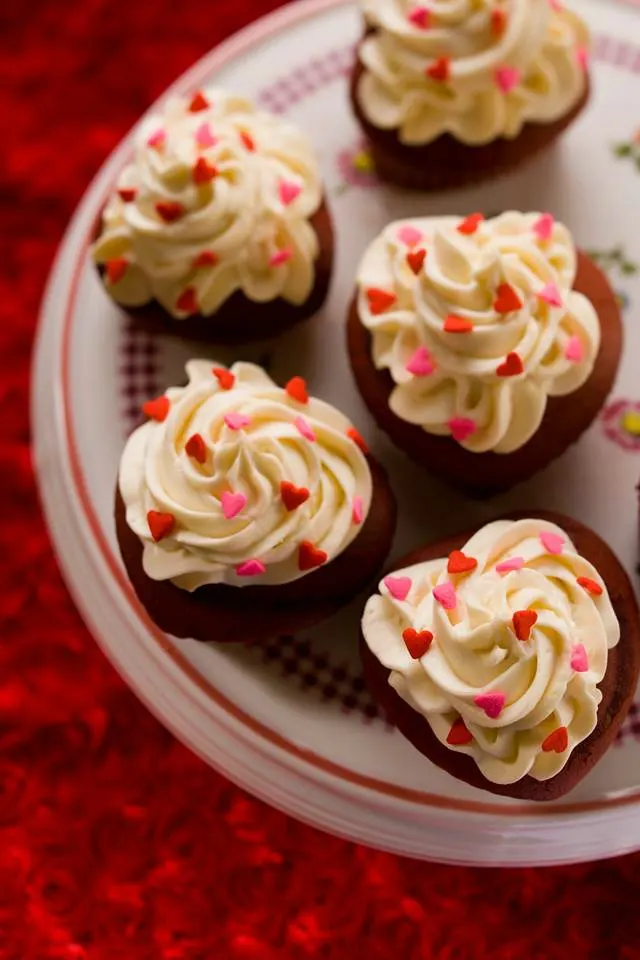 When it comes to cooking and baking, I prefer to get the Stevia In The Raw® Bakers Bag. It literally measures cup for cup with sugar, so it can easily be used in recipes to reduce sugar and calories with no conversion necessary! For example, one cup of Stevia In The Raw has the same sweetness as 1 cup of sugar. And up to 700 calories are saved for every cup of sugar that is replaced with Stevia In The Raw® Bakers Bag!
Pro tip: when using Stevia In The Raw Bakers Bag for baking recipes, it's recommended that you replace about half of the sugar in order to achieve the proper browning, rising and caramelizing that only sugar can provide.
Chocolate Truffles Recipe + 3 More Sweet Recipes
Hey guys, all of this sweet talk has me craving something sweet to eat! So without further ado, here is that Chocolate Truffles recipe by Stevia In The Raw. And if truffles aren't your thing, check out these other delicious recipes instead: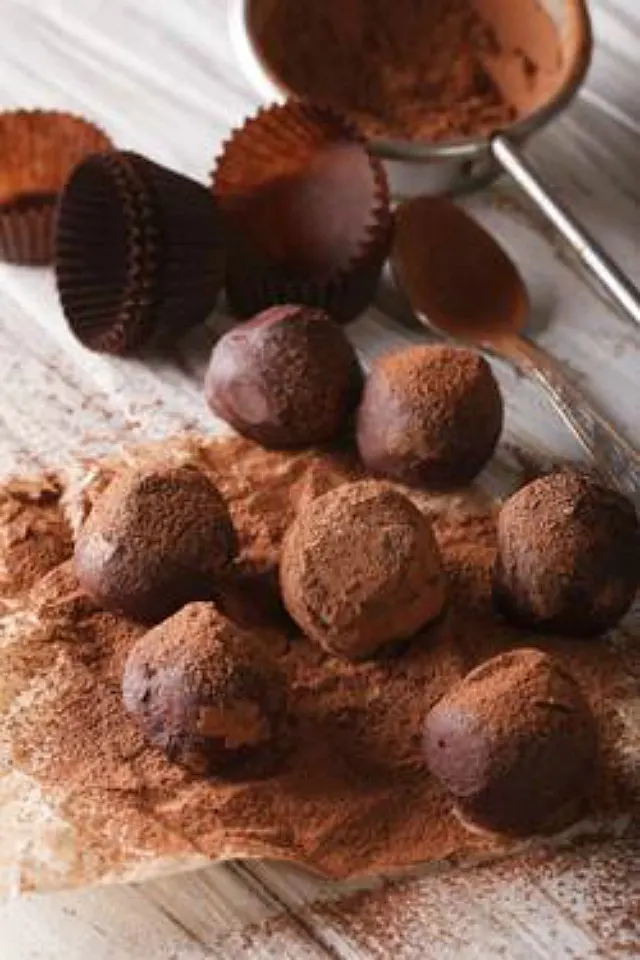 Stevia In The Raw Chocolate Truffles
Ingredients
6 ounces bittersweet (70% cocoa) premium chocolate, finely chopped
1 cup heavy cream
3 packets Stevia In The Raw®
1 teaspoon pure vanilla extract, or 2 teaspoons orange liqueur, brandy, or rum
3 tablespoons unsweetened ground chocolate, such as Dagoba, or natural cocoa powder
Instructions
1. Place the chocolate in wide, shallow bowl.
2. Heat the cream and the Stevia In The Raw® in small saucepan over medium heat until bubbles appear around the edge (or microwave until cream is almost boiling).
3. Pour half of the hot cream over the chocolate, and stir slowly with wooden spoon until chocolate is melted, 2 to 3 minutes.
4. Next, add the remaining cream and the vanilla (or other flavoring), stirring gently until the mixture is blended and silky.
5. Allow the truffle mixture to cool down to lukewarm, for at least 20 minutes. Then cover with plastic wrap and refrigerate until chocolate is firm for 4 hours, up to 24 hours.
6. Line a jellyroll pan with wax paper. Remove the cold truffle mixture from the refrigerator and scoop out a generous teaspoonful. Roll the chocolate between your palms, forming a roughly rounded ¾" ball, then place the truffle on the baking sheet. Repeat for the remaining mixture.
If the truffle mixture gets too soft, return to the refrigerator until firm, then continue. Rinse your hands in cold water and dry them after rolling 10-12 truffles.
7. Cover rolled truffles loosely with foil and chill until firm, 1-2 hours, or up to 3 days.
8. When ready to serve, place the chocolate powder or sieved cocoa in small bowl. Then, one at a time, roll the truffles in the powder until they are completely coated.
9. Using a fork, lift the coated truffles and place on serving plate.
10. Serve immediately, or cover with foil and refrigerate up to 4 hours. Serve directly from refrigerator.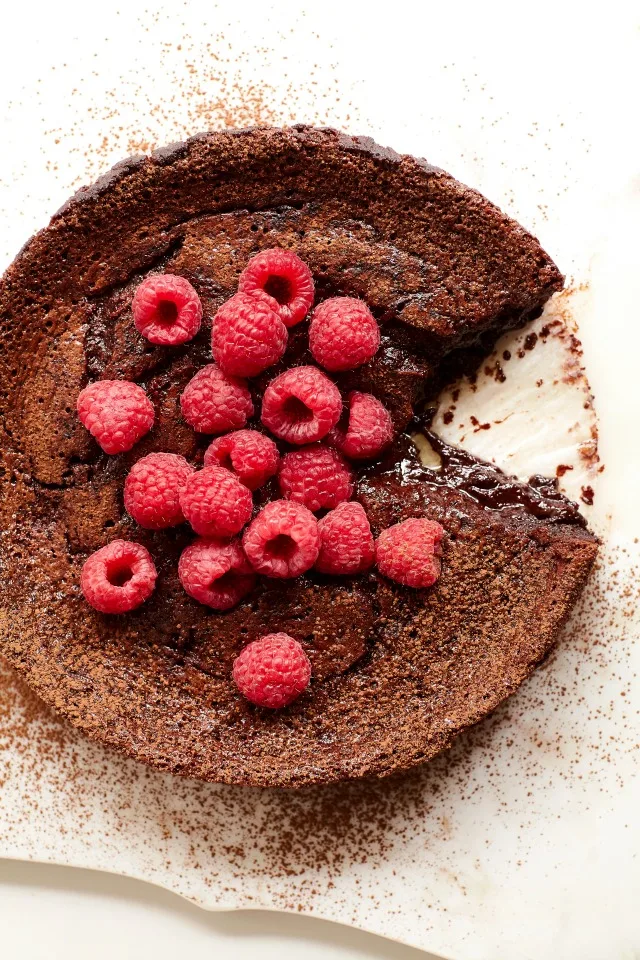 For more recipes be sure to follow In the Raw on Facebook, Instagram, Pinterest and visit their website for inspiration!.
Happy Valentine's Day!