Manual or Automatic Transmission? Is One Better than the Other?
When it comes time to buy a new car, one is often faced with many uncertainties and decisions. One of the most common decisions is whether to buy a manual or an automatic transmission.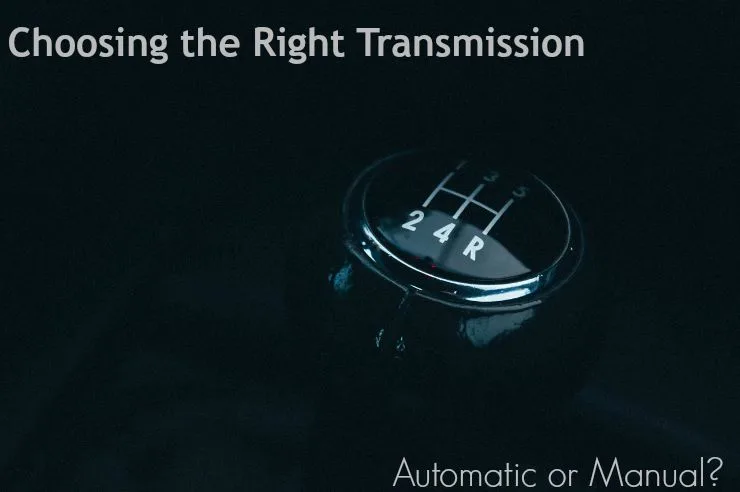 While a lot about choosing the right transmission comes down to one's own wants and needs, there is actually some truth to the saying that manual transmissions offer several advantages over an automatic. Here are just a few…
1. Lower Selling Price
As a general rule of thumb, car companies sell manual versions of their models at a cheaper MSRP than the automatic version. It's not atypical to see a difference of $1000 between the two, although in some cases it can go as high as $3000. However, in recent years, many commercial car companies have actually completely opted out of manufacturing manual transmissions, while others offer some of their models exclusively in manual. Most often sports, luxury and foreign vehicles, like the Alfa Romeo, for example, come in manual, as do many of the smaller coupes, sedans and hatchbacks.
2. Lower Maintenance Costs
Manual cars tend to require less maintenance over their lifetime than their automatic counterparts. Additionally, because of their simpler design, many of the repairs are also less costly than those of an automatic. However, keep in mind that the clutch may need to be repaired or replaced at some point.
3. More Control
Driving a stick shift actually gives you a bit more control of the vehicle since you are controlling the gears. This can make it easier to slow down and stop. Manual transmissions often can also improve acceleration, which can be a welcome benefit with a smaller engine.
4. More Fuel Efficient
Manual transmissions are also a bit more fuel-efficient since you're not using as much power as with an automatic.
5. More Fun to Drive
Okay, so this one is really more of a personal choice, but there is just something to be said for driving down the road and shifting your car through it's gears manually – especially in a sports car! It's fun and engaging, and gives you a feeling of more control.
And speaking of manual transmissions in sporty cars, Alfa Romeo of Larchmont has a fantastic selection of new and used Alfa Romeo's. Come by and see what they have to offer!