Good Cook Sweet Creations Whoopie Pie Pan
I am a Good Cook Kitchen Expert and was given these products for review. Regardless, all opinions are my own!
Please note, I added Amazon affiliate links to make shopping easy. If you make a purchase through these links, I'll make a small bonus at no extra charge to you: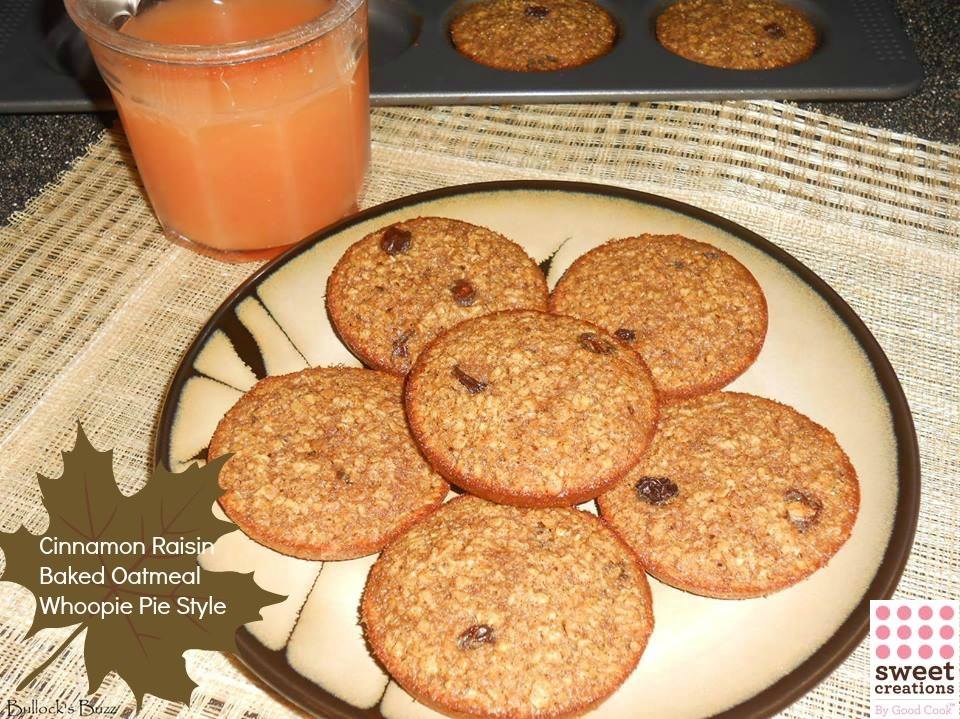 With the temperature dropping daily, a warm breakfast is just the thing to get the day off to a great start! And while you can always make eggs, pancakes and oatmeal, why not make something a bit different?Many of you know I am a Good Cook blogger, and my most recent challenge was to choose from a group of common baking items, and find a not-so-typical use. For those of you who don't know, Sweet Creations is Good Cook's baking and decorating line, and there were so many awesome items from which to choose, it was hard to pick just one group! After much deliberation, I chose a group of items that came with a Whoopie Pie Pan, a Round Cake Pan and a pack of Cupcake Papers. And after just a few moments of contemplation, I knew exactly what I wanted to make using the Whoopie Pie Pan – Cinnamon Raisin Baked Oatmeal!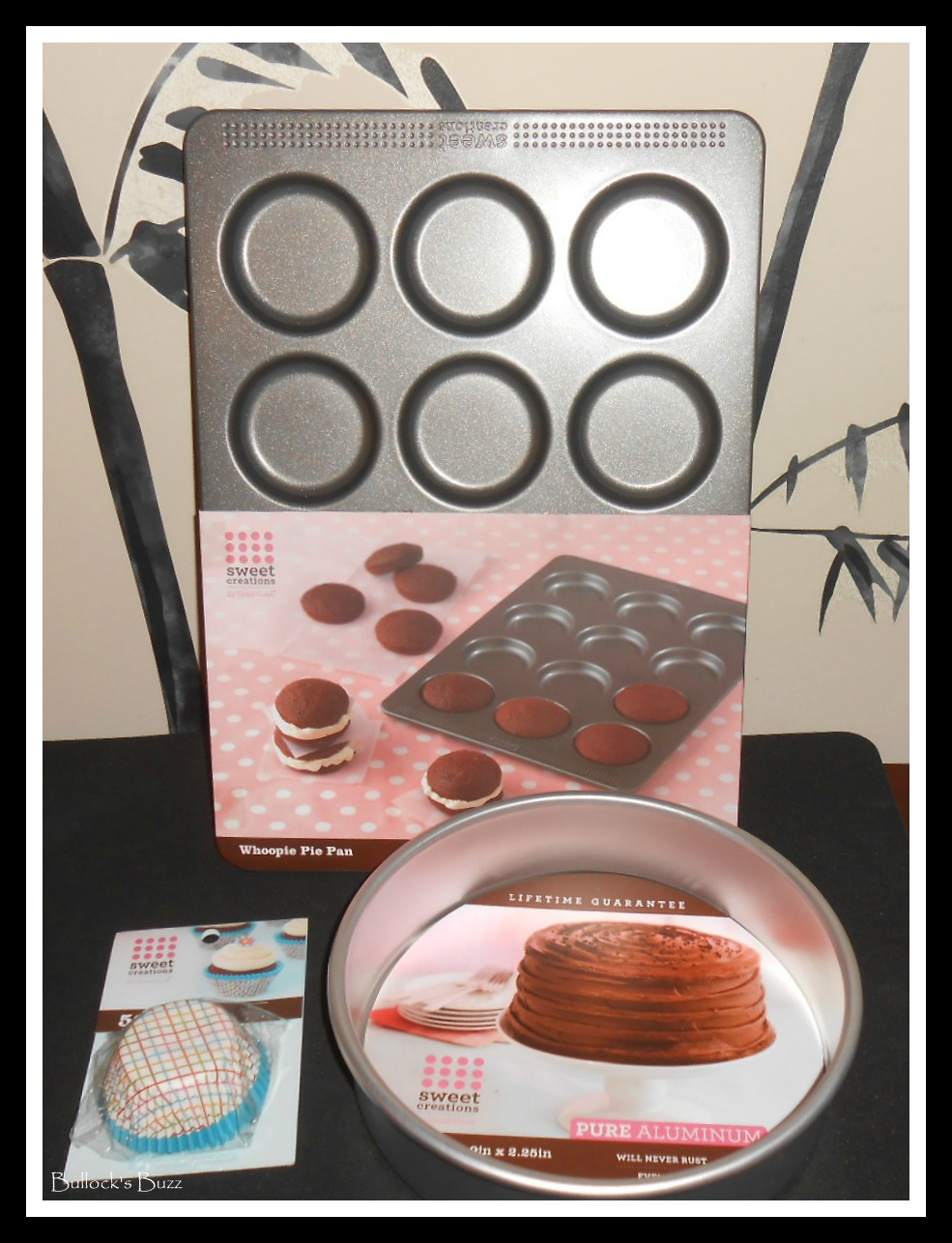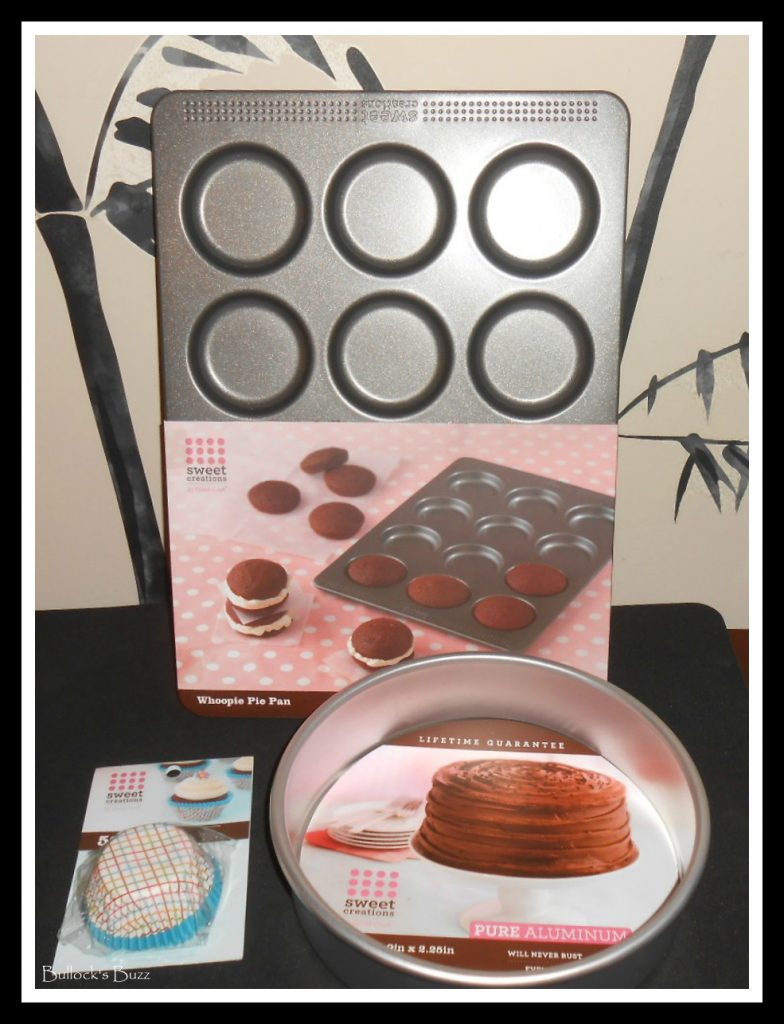 Since Baked Oatmeal is usually made in a single loaf pan or something similar, then cut into bars, I couldn't wait to see how well it would turn out using the Whoopie Pie pan. If you are not familiar with this type pan, it is similar to a muffin pan except the wells are a bit wider and much more shallow. It turned out that the Whoopie Pie pan worked perfectly with my recipe!  It made the perfect sized portions, and the best part is that it's non-stick so the baked oatmeal pies came right out! Plus, it made enough for us to have a healthy, warm breakfast for several days!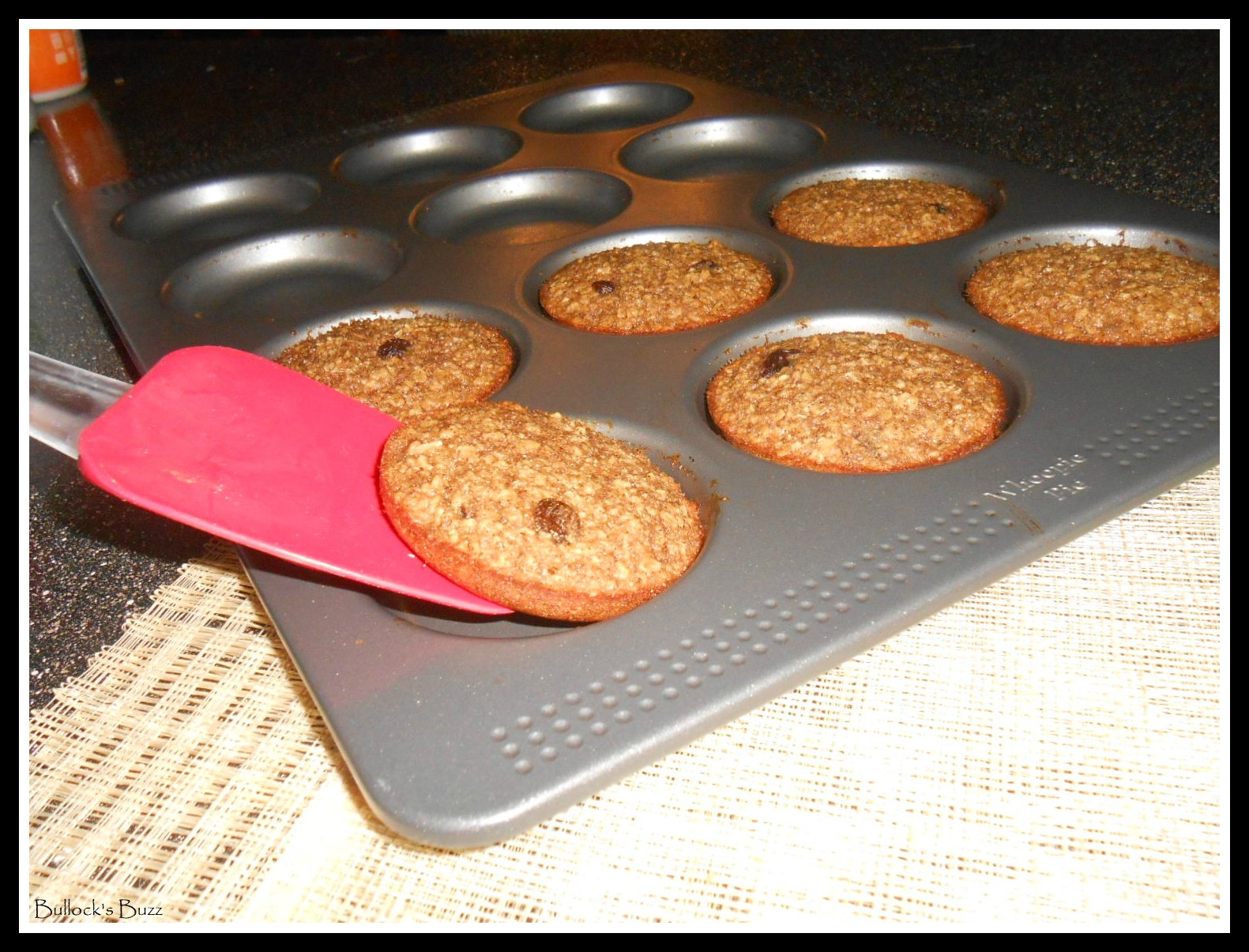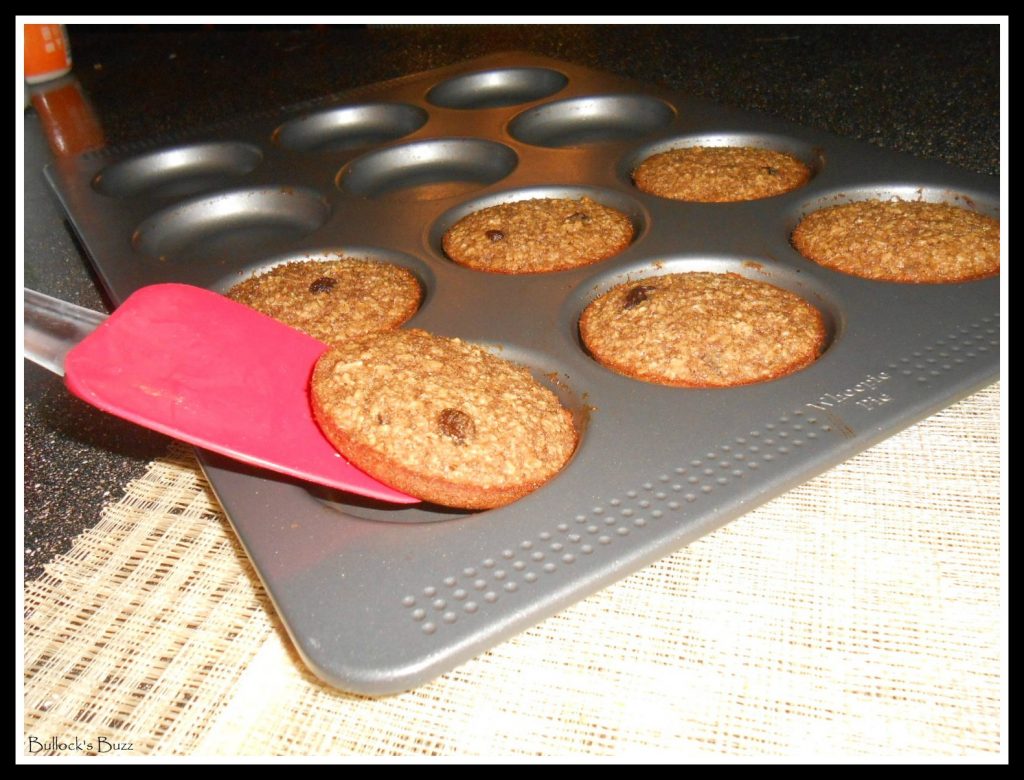 Here's my recipe for the Cinnamon Raisin Baked Oatmeal Whoopie Pie Style. If you don't have a Whoopie Pie Pan, you can easily use another type pan, even a muffin pan – just fill the wells maybe 1/3 of the way full. I do highly recommend getting a Good Cook Sweet Creations Whoopie Pie pan though, as there are so many great uses aside from the obvious! You can order it directly through the Good Cook site, or maybe find it at your local grocery or any store that carries Good Cook products.
Ingredients
3

cups 

rolled oats

1

cup 

brown sugar

2

teaspoons 

ground cinnamon

2

teaspoons 

baking powder

1

teaspoon 

salt

1

cup 

milk

2 

eggs

1/2

cup 

melted butter

2

teaspoons 

vanilla extract

1

cup

raisins
Instructions
1. Preheat oven to 350 degrees F, and spray Woopie Pie Pan with cooking spray

2. In a large bowl, mix together the oats, brown sugar, cinnamon, baking powder and salt.

3. Add in the eggs, melted butter, milk and vanilla extract, mixing well.

4. Stir in raisins.

5. Spoon mixture into each well, filling about 2/3 full.

6. Bake in preheated oven for 25 to 30 minutes, or until golden brown.

7. Remove from oven, letting pies cool completely before removing from pan.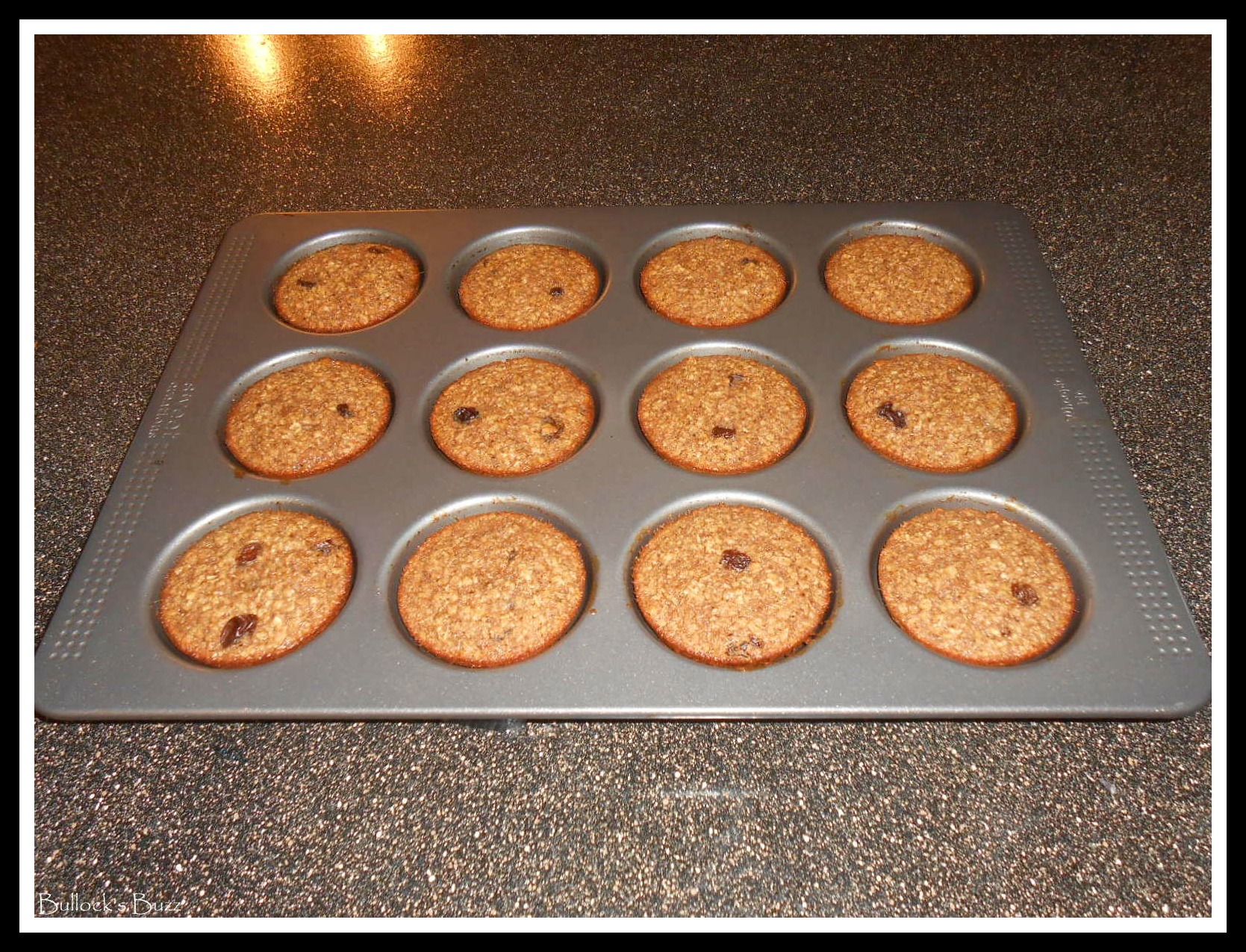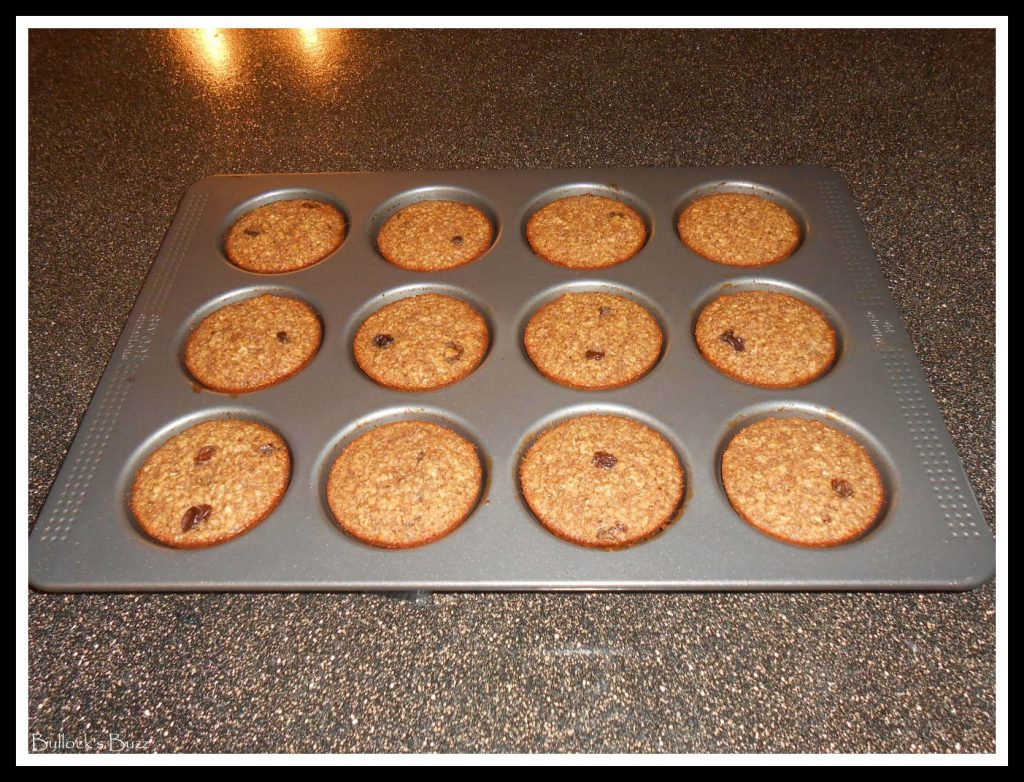 My Cinnamon Raisin Baked Oatmeal came out perfectly, and now that I know how quick and easy it is to make, and how delicious it tastes, I cannot wait to try different variations! Just imagine all of the possibilities! Instead of cinnamon raisin, next time I could add blueberries or bananas, cranberries, chocolate chips, strawberries…really the options are limitless!
Be sure to check out Good Cook's website, and connect with them on Facebook, Twitter, and Pinterest!
What kind of Baked Oatmeal do you like?
Disclosure of Material Connection: I received one or more of the products or services mentioned above for free in the hope that I would mention it on my blog. Regardless, I only recommend products or services I use personally and believe will be good for my readers. I am disclosing this in accordance with the Federal Trade Commission's 16 CFR, Part 255: "Guides Concerning the Use of Endorsements and Testimonials in Advertising."