iClever Speakers and Headphones
Please note, this post may contain Amazon affiliate links to make shopping easy. If you make a purchase through these links, I'll make a small bonus at no extra charge to you.

Looking for a clever gift idea? Check out the following iClever products for the music-lover on your list! While it may be tempting to grab a few iTunes gift cards and call it a day, why not give them something more? Perhaps something on which they can listen to their favorite songs? From wireless speakers to headphones for kids, I've got you covered with the following iClever perfect presents for the music-lover in your life.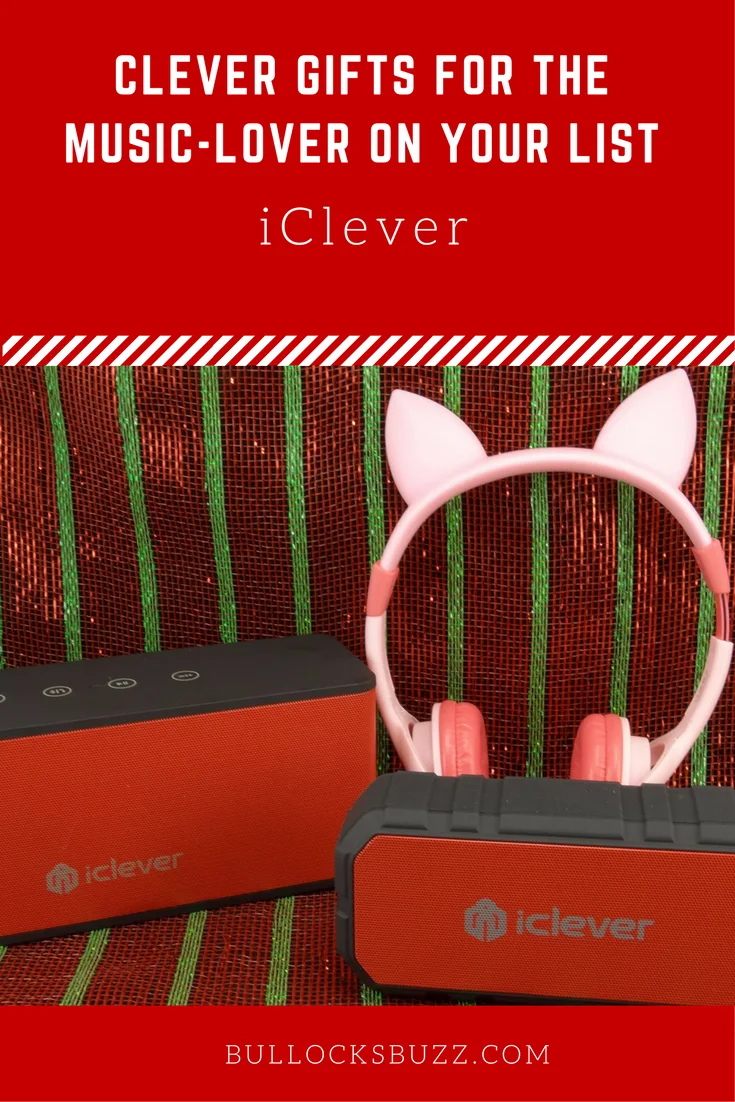 iClever BoostSound BTS-08 Wireless Speaker
Whether he is hoping to fill the home with music, or looking for a durable speaker to take outdoors while on vacation, iClever BoostSound BTS Bluetooth speakers are the speakers he'll want! These stylish red and black Bluetooth speakers are ideal for both indoor and outdoor use, and provide battery that lasts the whole day.
The iClever BoostSound BTS-08 is a 20W stereo wireless speaker with a 14 hour play time. Each powerful 10 watt speaker driver provides a surprising amount of bass, clear treble and a volume level that is quite impressive. And unlike other wireless portable speakers, there is no buzzing or rattling. Charging time on the high capacity 4000mAh battery is around 3 hours, and it really does last a whopping 12 to 14 hours! I also like that it has an auto off function to save battery power.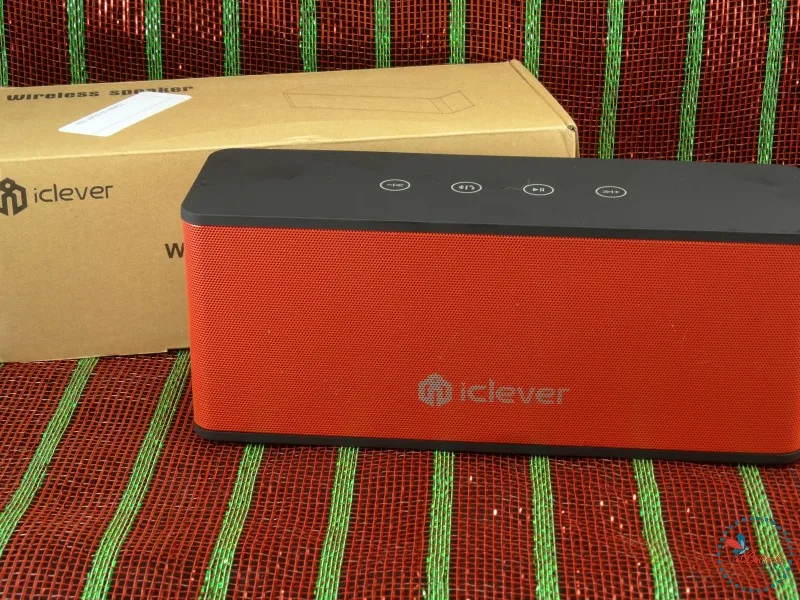 Using the latest Bluetooth 4.2 technology, you can connect this speaker to any Bluetooth enabled device for crystal-clear, distortion free sound without delay. It can also be connected to other media devices with an aux port via the included 3.5mm audio cable, and the speaker will auto shift from Bluetooth mode to Aux-in mode as son as you insert the audio cable.
Measuring around 9.9 inches in length, 4.4 inches wide and 4 inches tall, and weighing a mere 2.2 pounds, the BTS-08 is the perfect size for carrying with you on trips or anywhere else where you want high-quality sound. It's satin-smooth surface and stylish red and black coloring gives it a nice, modern style.
You can purchase iClever BoostSound BTS-08 right around $70 on Amazon.
iClever BoostSound BTS-06 Splashproof Outdoor Speakers
Similar to the above speaker, the iClever BTS-06 10 watt stereo wireless speaker features two powerful 5 watt speakers that deliver crystal clear sound. Bluetooth 4.2 provides a quick, seamless connection without delay. Compatible with any Bluetooth capable device, you can also hook this speaker up to media players without Bluetooth via the included 3.5mm aux cable.
It's large capacity, rechargeable battery takes around 2 hours to reach a full charge, and will provide 8 hours of playtime! The IPX5 also features a built-in microphone for hands-free, crystal clear phone conversations. And since it is splashproof, it's the perfect speaker for keeping in the bathroom or out by the pool.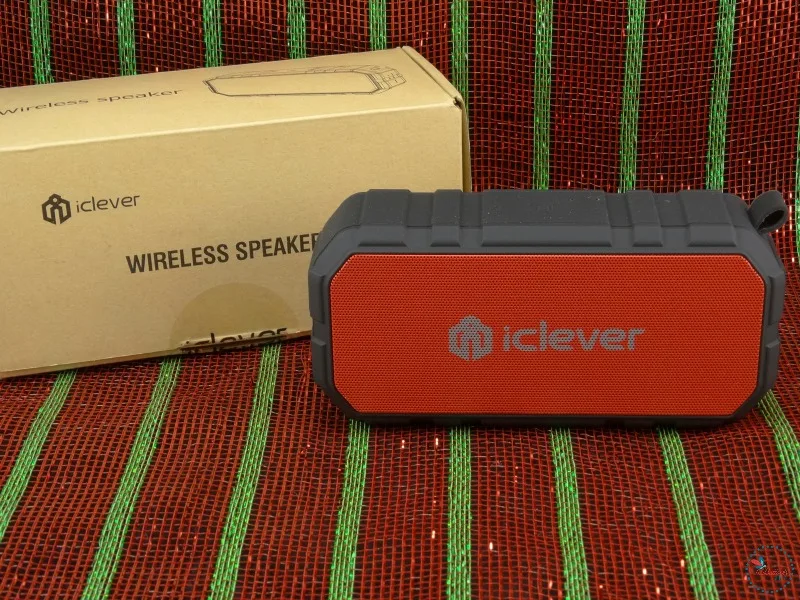 Measuring a mere 7.4 inches long, 3.6 inches tall, and 2 inches wide, and just 2.2 ounces in weight, it's also the perfect size for taking with you where ever you may go. In fact, it's designed to be comfortable to carry with rounded edges and a rugged, durable design. The power button is accessed via a flap, providing further protection from water.
Like many iClever wireless speakers, this model puts out some pretty impressive sound. There is nothing tinny and cheap sounding about it. You get a nice, solid feeling thump and quality sounding base, and the treble is great. And it gets pretty loud for a smaller-sized speaker.
iClever BoostCare Cat-inspired Headphones for Kids
These adorable kitty cat-inspired kids headphones are perfect for the smaller music-lovers in the family. Designed for children ages 3 and up, parents don't have to worry about hearing loss as these iClever BoostCare Cat-Inspired headphones feature kid-safe volume-limiting technology that keeps the sound limited to 85 decibels max.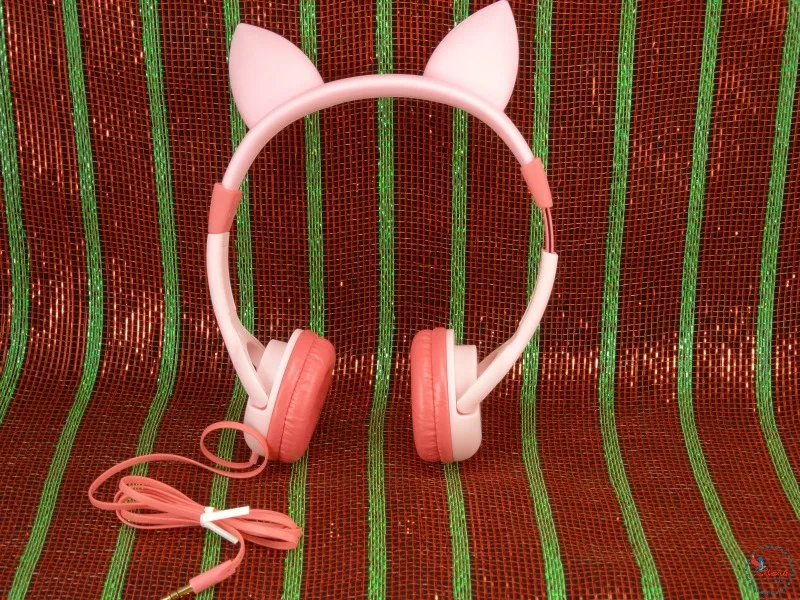 Made from an environmentally-friendly, food-grade material, they are also RoHs, EN71, CPSIA and FCC approved. Additionally, the headphones are custom designed for children with a comfortable, secure, over-the-ear fit, soft ear pads, an adjustable, soft-to-the touch headband, and a tangle-free cord. They are also lightweight, yet durable enough to withstand a lot of abuse including stretching, twisting and even crunching! The cat ears are made from soft silicon, and feel quite durable and secure. Plus they look adorable when on.
And while these headphone look super cute, they actually put out some fairly impressive sound!
With a 3.5mm headphone jack, these iClever children's headphones are universal, compatible with virtually all smartphones and kids tablets, iPhones, iPads, Androids and more. You can purchase them via Amazon for right around $25.00. Additional styles and colors are available so you can find the perfect set for your child!
Where To Buy iClever
All of the above iClever products can be found on Amazon. To make your shopping easier, the links to each product are listed below. These are affiliate links which means I will make a small commission at no extra cost to you if you purchase through these links. Thanks for helping keep this blog alive!
iClever BoostSound BTS-08 on Amazon
iClever IPX5 on Amazon
iClever BoostCare Headphones for Kids on Amazon