Gifts for Guys
Please note, this post may contain Amazon affiliate links to make shopping easy. If you make a purchase through these links, I'll make a small bonus at no extra charge to you.
Finding the perfect gift for your brother, dad, boyfriend, or husband can be a tough task. To help make your shopping a bit easier, I've put together a bunch of options for the great guys in your life. Whether he loves music, sports, tech or food,  I've got you covered with plenty of options to choose from. These unique gift gifts for guys are sure to thrill your boyfriend, husband, brother, or any other man in your life.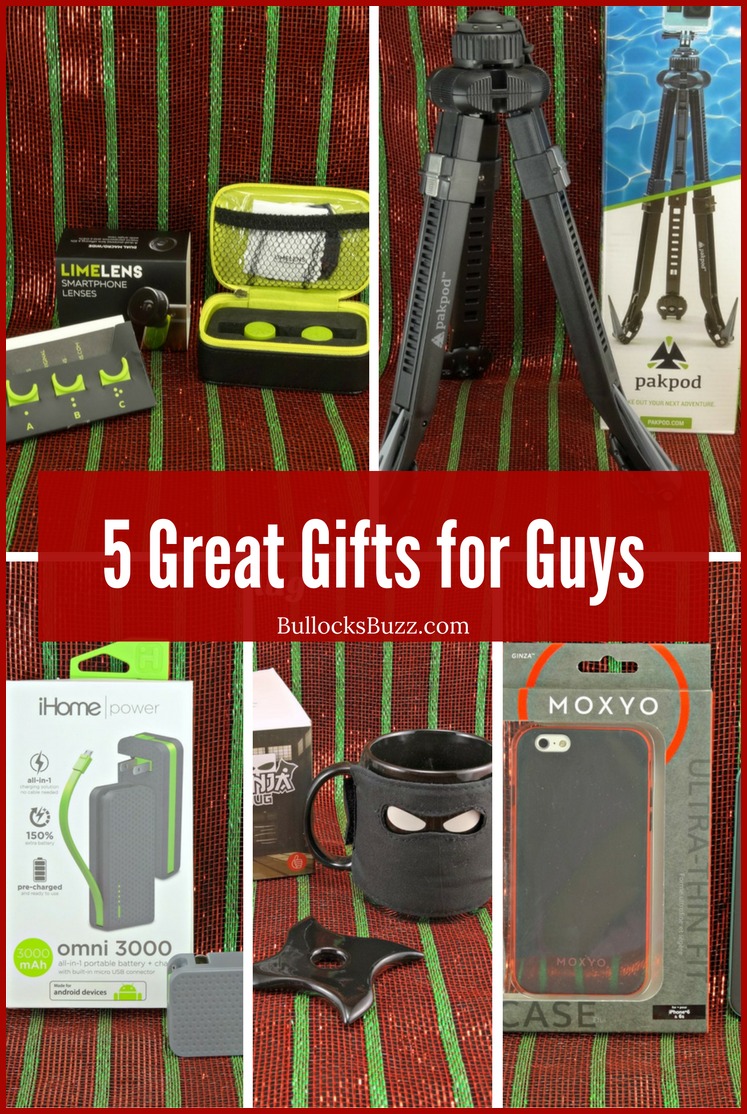 PakPod
Expand his creativity with Pakpod, the tripod that makes impossible angles and shots possible.  He can stake out his next adventure with this incredibly versatile and portable tripod. Made from ABS and stainless steel, the Pakpod weighs less than a pound, yet is strong and sturdy enough to support up to 11 pounds. These same materials also enable the tripod legs to bend under light pressure rather than break, and make the tripod completely waterproof and rust-resistant.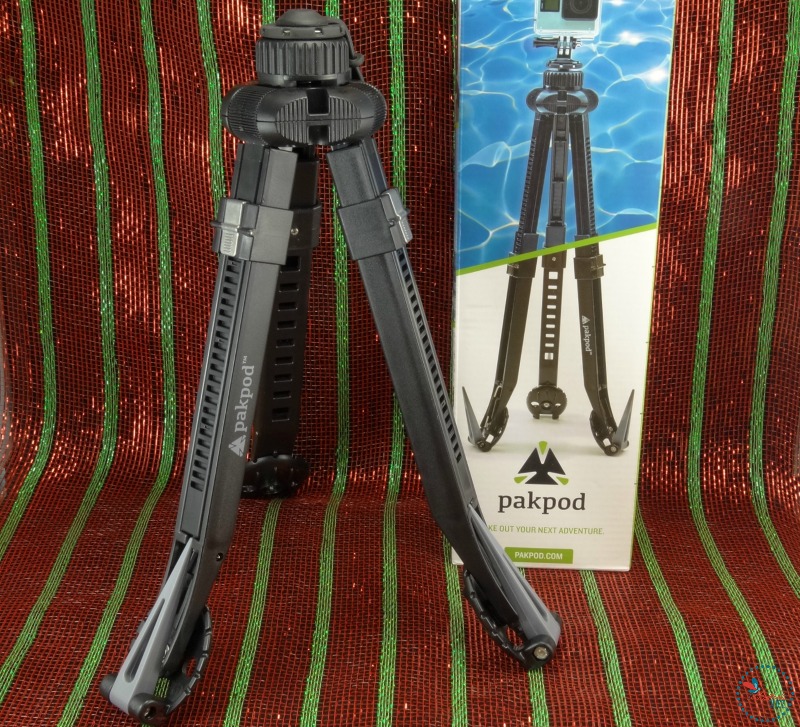 This durable little tripod can pretty much go anywhere he goes. With an innovative, patented locking system he can secure the 3 telescopic legs (with 180˙range of motion) in all sorts of wildly asymmetrical positions with the simple twist of a knob. Retractable stainless steel spikes on the bottom of each leg quickly and securely anchor the tripod in grass, sand, dirt, and even snow. And 36 different tie down points allow it to be set up pretty much anywhere he desires. It even includes a set of built-in mini tools for maintenance and adjustment while in the field. 
A few more specs include:
Lightweight: 15.5 ounces

Maximum Height 17.75″

Length when folded: 12.75"

Load Capacity 5.5lb (legs extended) and 11 lbs (legs retracted)

Tripod Mount Stud 1/4-20 Thread

Tripod Mount Hole 1/4-20 Thread
Additionally, the Pakpod comes with a free smartphone holder! You can purchase Pakpod for right around $70 on either the Pakpod website or on Amazon.
Limelens
Next up on our list of great gifts for guys is perfect for anyone on your list who enjoys taking pictures. Limelens offers an affordable and unique way to add additional camera lenses to your smartphone. While smartphone cameras are getting better everyday, they still lack when it comes to versatility. With Limelens you quickly and easily get a greater choice photo angles, framing and composition. 
Limelens offers 2 lens that are quickly and easily attached to your smartphone's camera. The first lens, called The Thinker, is a dual macro/wide lens, enabling you to attain a 10x Macro perspective or a 0.67x wide-angle view. The second lens, The Captain is a 190º fish eye lens with which you can capture the entire landscape or group photo. Both are must-have tools for any novice to expert photographer snapping away on their smartphone.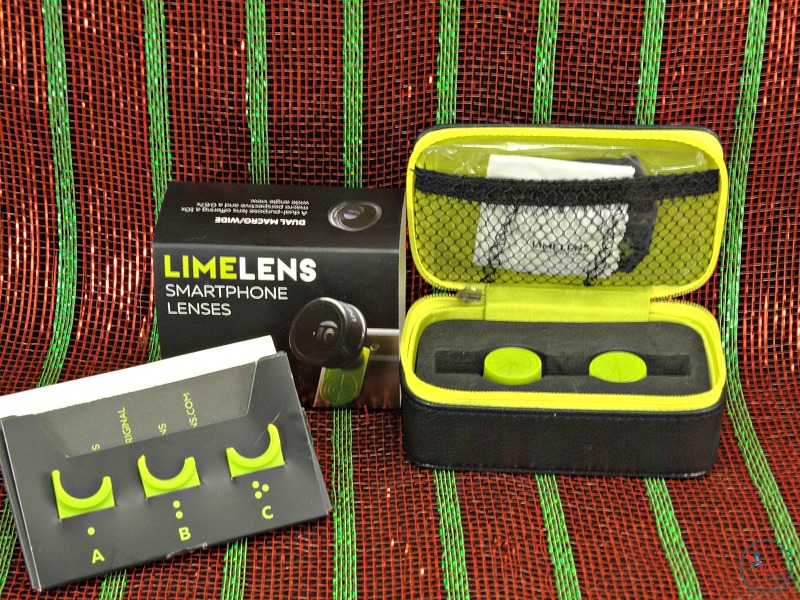 With Limelens, you have the ability to take photographs with wider angles in order to capture all elements, and to capture all of the details of your subject. Compatible with 70 devices, Limelens uses the Limeclip, a ring-type device, to quickly and easily attach the lens of your choice to your smartphone. The Limeclip keeps the lens securely attached to your phone and stable, so there's no need to worry about it coming loose or falling off.
The Limelens introductory set includes both lenses as well the Limeclip attachment. It comes in a handy little carrying case that keeps the lenses snug and secure, along with three versions of the Limeclip, a welcome envelope, instructional booklet, stickers and lens accessories such as protective lens caps and microfiber lens cleaners. You can get the entire kit for just $49 either through the Limelens website or on Amazon. 
iHome Omni 3000 All-in-1 Portable Powerbank
The iHome Omni 3000 is the perfect complete charging solution for Android and all micro USB compatible devices that integrates battery, charger, and cable all in one convenient portable device. With the Omni 3000, you can charge your device quickly without the hassle of having to find a power outlet or carrying extra cables with you.  You literally have everything you need right there to keep your device charged.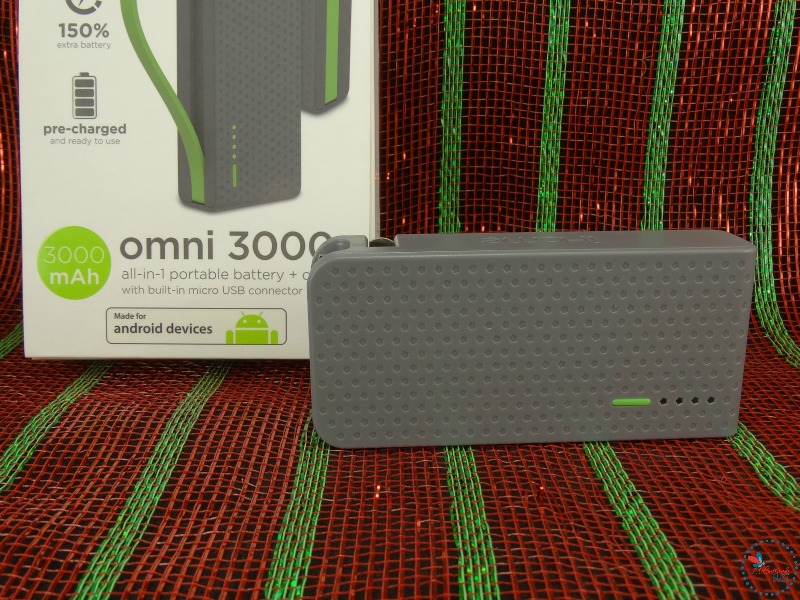 The Omni 3000 offers extra battery life for up to 36 hours of web browsing, 27 hours of talk time, or 24 hours of video! It's unique, compact design features a built-in micro USB connector and fold away prongs, making it ideal for carrying in your backpack, briefcase or suitcase. It's powerful 3000mAh battery provides a fast, high power charge, and there is also an LED indicator shows you exactly how much power you have left.
The iHome OMNI 3000 is available on Amazon for just $17. There is also a version for Apple products that is Apple MFi Certified. It is also available on Amazon for around $25.
Ninja Mug
Even ninjas need a coffee break, and this hilarious mug from ThumbsUp! is the perfect way to get your energy back.  Use it for your favorite coffee or even tea, and it will instantly revive your spirits! For the full effect, place the mug on the ninja star coaster, and use the ninja sword spoon to add in sugar. Microwave and dishwasher safe, just make sure you remove the cover before washing or heating.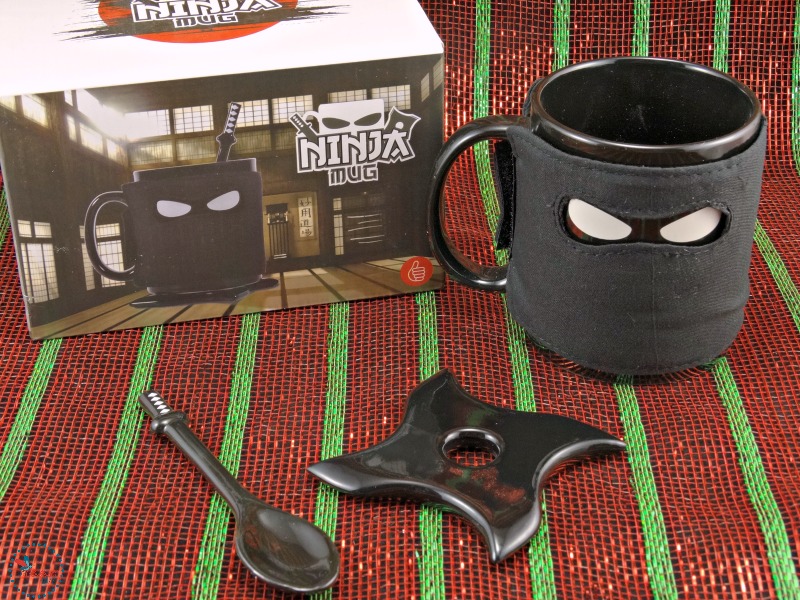 The Ninja Mug measures approximately 5 inches tall, by 4.1 inches wide and 3.6 inches in diameter. Find it on Amazon for just $14!
Moxyo Ginza Phone Case
Last of the list of great gifts for guys, is a stylish and effective smartphone case. Made of a durable anti-slip grip, the Ginza case by Moxyo not only protects your phone from impact and scratches, but looks good doing so. With a soft-touch finish, the snug fit wraps closely up against the sides and corners of your device to create a slight lip for an added level of protection for your screen. The soft cover allows easy access to all controls and features, including the camera. Best of all, it's ultra-thin and lightweight.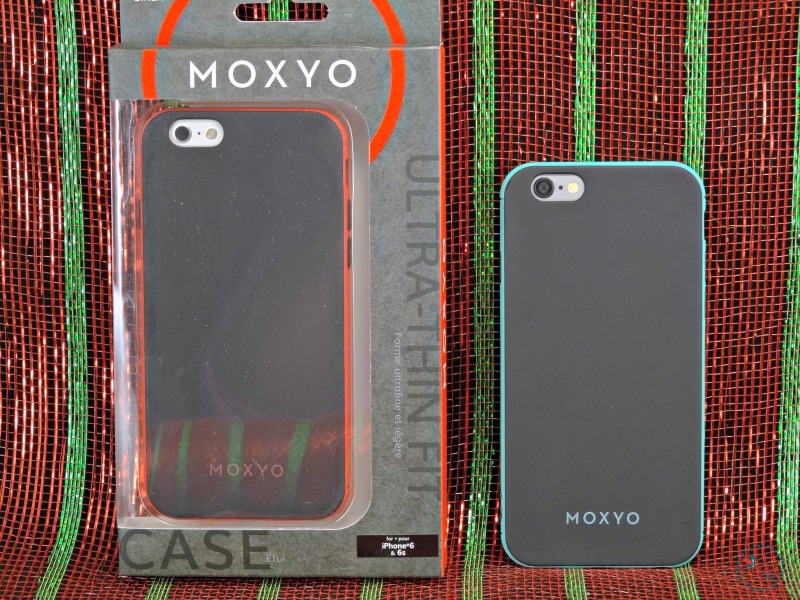 Available on Amazon, Moxyo also offers several cases and accessories for all iPhones including the new 7. Take your pick from multiple colors.
What are some of your ideas for great gifts for guys?